Inspired and hopeful as any born and raised Alaskan, Ben Farleigh went to college fresh out of high school to pursue a degree in computer science, but instead he "fell in love with selling weed."
"I made more money selling weed that first year than I paid in tuition with room and board combined," he laughed in a recent interview with the Anchorage Press whilst admitting he had just smoked a fatty before jumping on his long board to meet up and was "still pretty fucking high."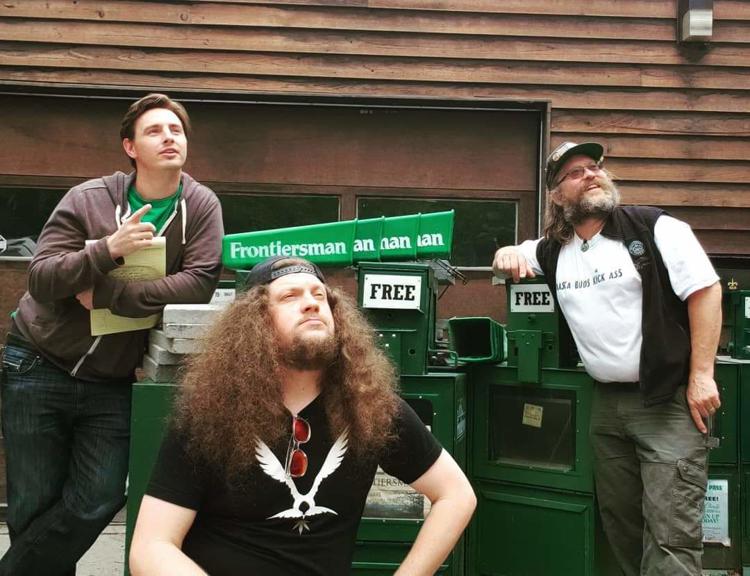 Yet onward we rode into the wild world of Ben Farleigh over drinks and live music at Bernie's Bungalow; he strutting in trademark Ben Farleigh fashion with eccentric, yet methodically matching sunglasses, shoes and ball cap that did absolutely nothing to contain his wild and curly mane. And no Farleigh outfit would be complete without one of his signature dad bod fanny packs. The particular chosen one of the day was made out of clear waterproof plastic showing all of its blunt-rolling ingredients.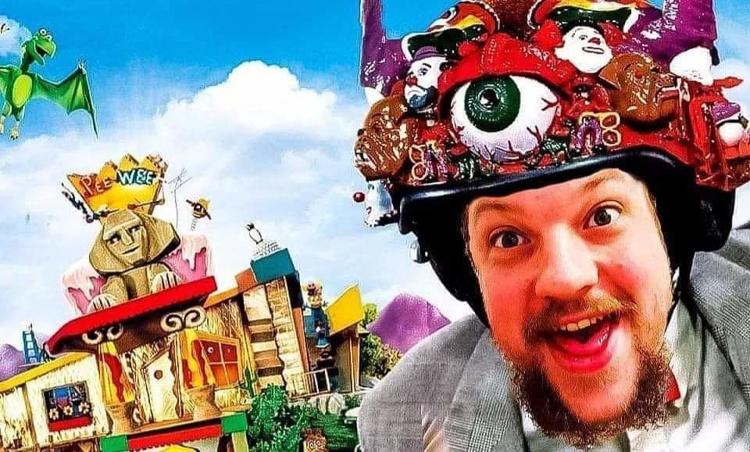 Getting back to business, 27-year-old Farleigh shared that he dropped out of college after that first year but continued to sell weed to other students. "I may have left the building but I never left the campus," he said. "That's where I really learned how to be a social butterfly."
Eventually moving off campus and establishing his home based operation, Farleigh sold weed for another 9 years while working a variety of other jobs along the way. Then, as weed became legalized he started to have doubts about his role in the industry.
"I was super-cool selling weed. I was THE guy. Then everyone expected prices to drop, treating me kinda like Walmart," he said. "It just wasn't cool to sell weed anymore."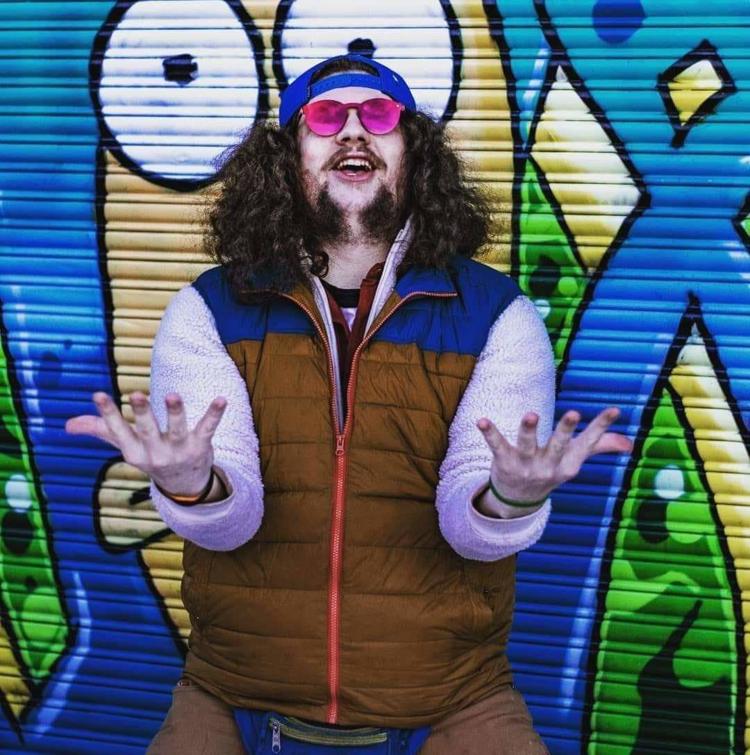 Because of that lack of 'cool,' Farleigh stopped selling weed to pursue his childhood dream of stand-up comedy. Growing up he struggled with finding his identity and found inspiration through watching stand-up comedians and comedic actors.
"I was a fat kid growing up," said Farleigh. "I've gone through being picked on and being a bully. I just didn't like who I was in high school."
Studying the likes of Dane Cook, Sebastian Maniscalo, Pablo Francisco, Eddie Murphy and Adam Sandler, Farleigh reinvented himself and decided to one day apply it to his own comedy.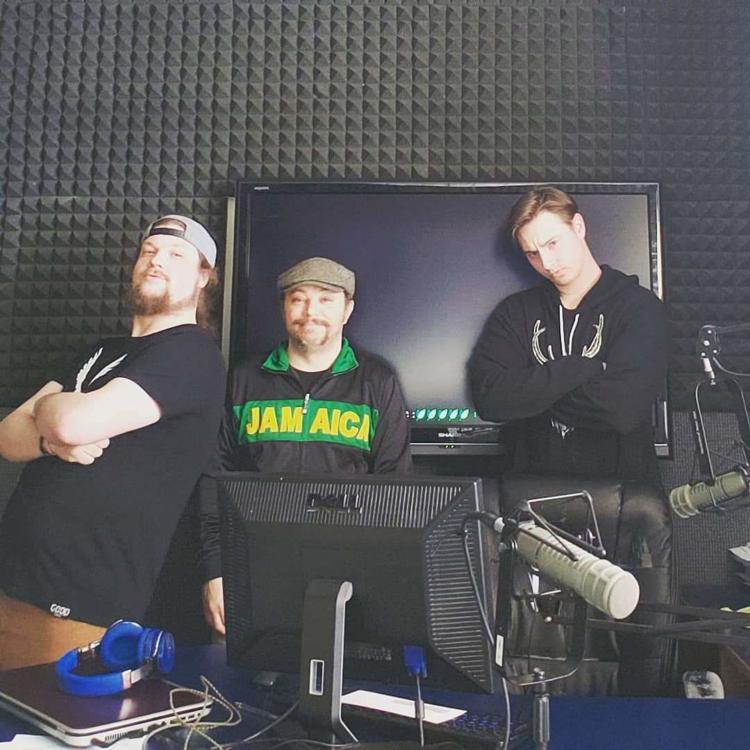 "They're the coolest," said Farleigh. "They were just the shit, and then I realized I wanted to be them."
Farleigh began to make a name for himself performing the local comedy scene and eventually organizing events often in collaboration with other comics. Some of his accomplishments include being a local stand-up comic, performing with the PoGo Go Go improv troupe, touring with the Black Sheep Comedy Circuit and organizing and producing the Hee-Hee's Playhouse series alongside other guest comics at Writer's Block Café. Farleigh said by far, one of his career highlights was opening for his idol Francisco recently at Chilkoot Charlie's.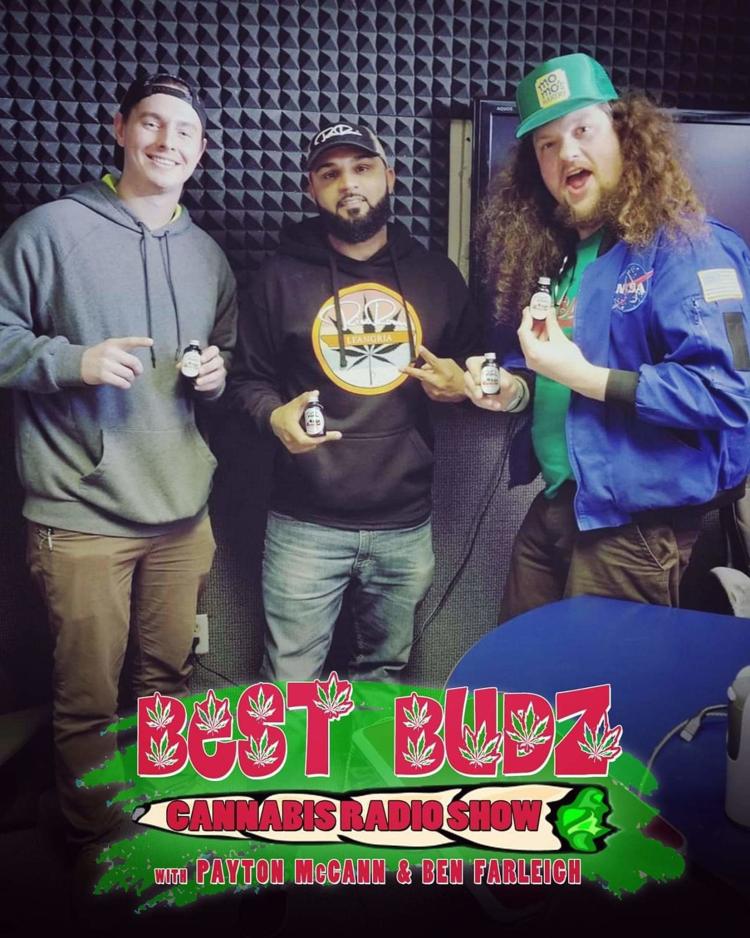 Farleigh's high-energy and big presence — both physically and figuratively — have led him to rub some in the local scene the wrong way. That friction ultimately contributed to his decision to leave his home state for greener pastures in New York City this fall.
""I'm trying to get out of here, because my real passion is comedy and here is it's just not blowing up," he said. "It's kinda falling apart so I'm getting out of it."
Farleigh's thoughts once again returned to selling weed and ultimately he landed a job as a budtender for the Catalyst Cannabis Company after attending a weed job fair in 2018. The job fair was targeted towards people like Farleigh who were once black market dealers whose skill sets were now highly sought after by legal cannabis businesses.
For Farleigh it was perhaps a bit more personal than that.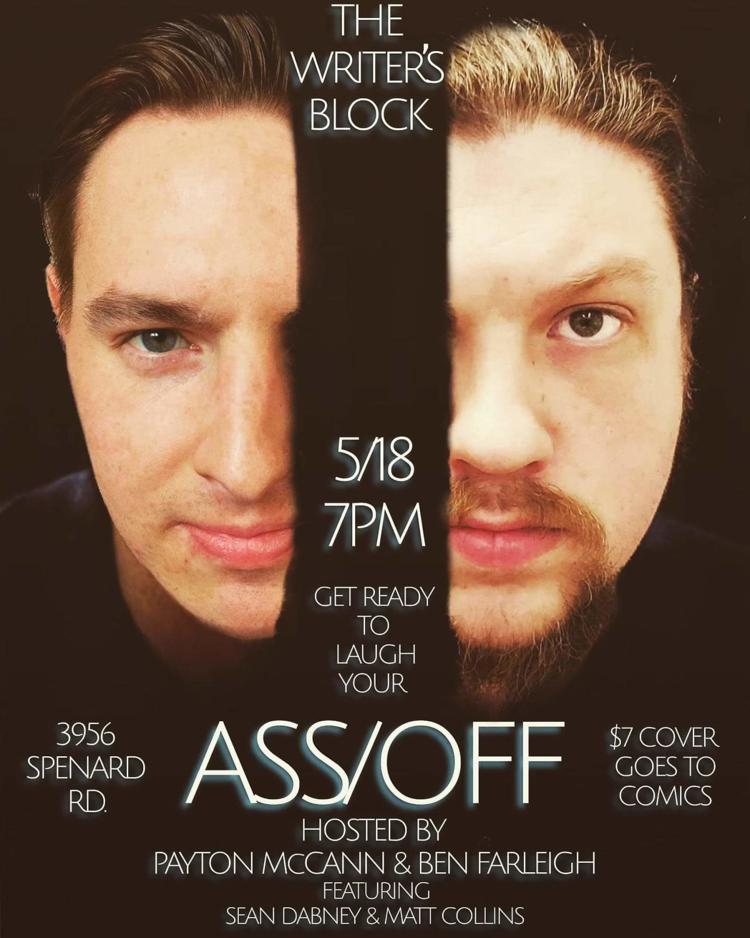 "I wanted to publicly say I sell weed and here's my card," he said. "It used to be like, You don't say a fucking word! Don't say my name! If anyone asks; my name is ICE."
Farleigh admits that going to a weed job fair alongside a lot of "wannabees" was initially less than an enlightened experience.
After all, he had sold weed for years, worked for a legal weed company, and even traveled out of state to learn about cannabis tracking systems so he could potentially train others. So already having some reputable experience in the industry Farleigh said he "felt like a goof," attending a weed job fair. So, instead, he decided to go to a nearby bar and start drinking.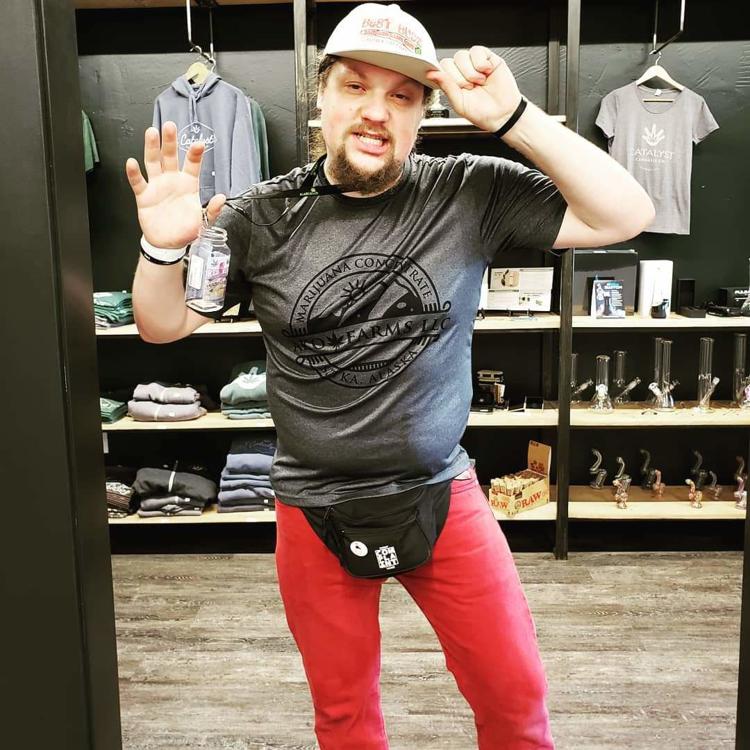 As fate would have it, one of the owners of Catalyst walked by the bar and recognized Farleigh from when he used to work at Brown Bag making sandwiches. After striking up a conversation he was invited to their booth, which resulted in an interview and he landed the job quickly.
Now working at Catalyst since it opened its doors in South Anchorage in 2018 Farleigh is excited to be back in the business.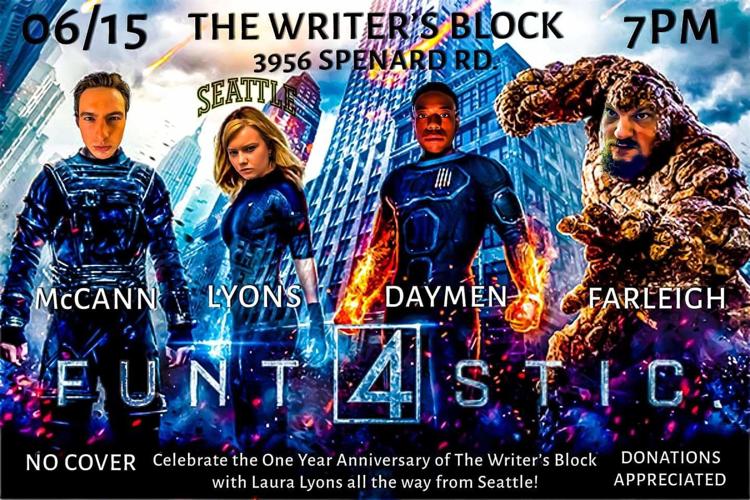 "It's dope because we're kinda like a premier spot," he said. "It was the first spot to open with reusable packaging so that people can bring them back and reuse them. Sustainability is like our biggest thing."
While he appreciates that weed shops like his are making progress with sustainability, he is frustrated with strict packaging requirements he feels is forced upon the cannabis industry.
"Since plants create oxygen and being a farmer in a weed farm is such a hippie dippy thing, why are we using so much plastic packing in the industry?" asked Farleigh. "Why does it seem there's plastic inside of plastic inside of plastic? And the lawmakers are the ones that write these laws."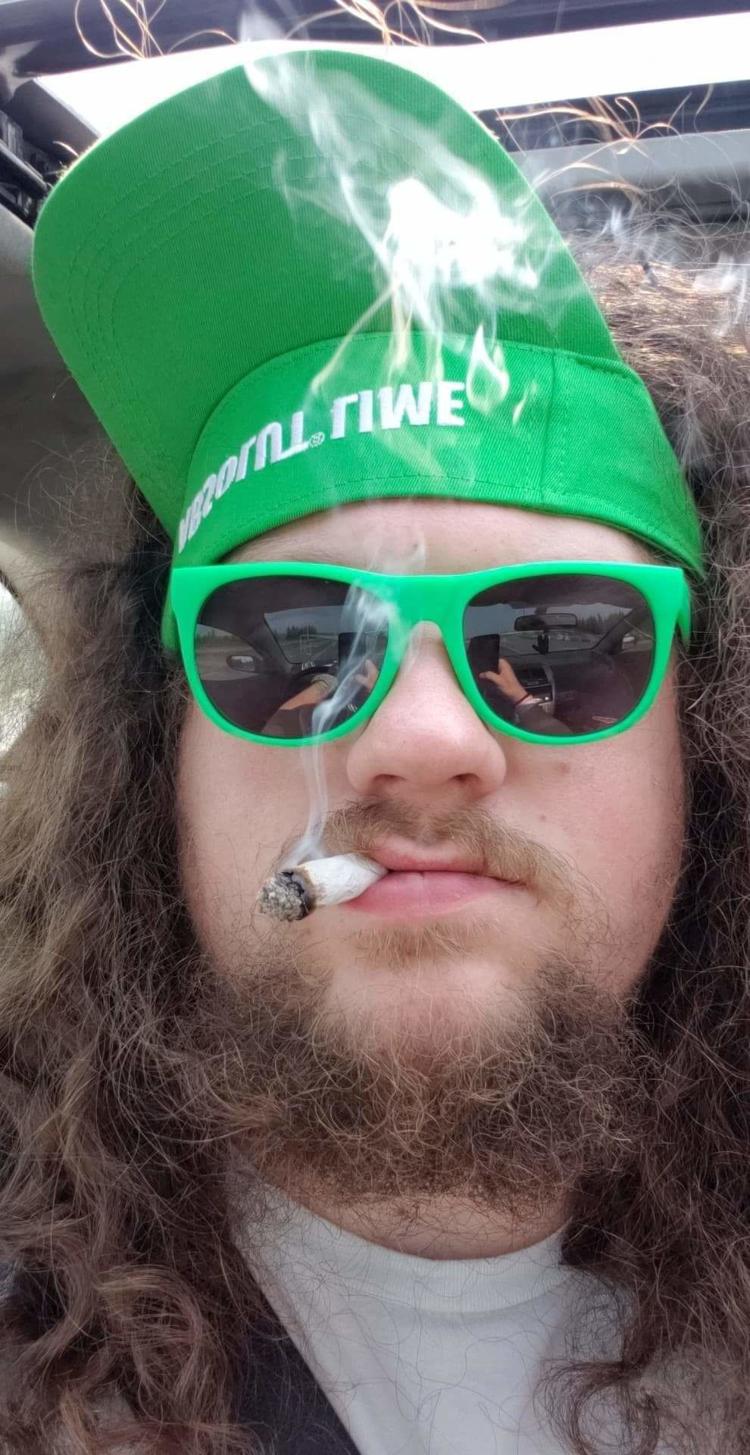 Farleigh says he started smoking weed at 18 and fondly recalls that first experience.
"It started because of a super-hot girl. She pulled up in a big sports car, which was hot, and said who wants to smoke? And I said, 'I'll smoke — hell yeah!'" Farleigh said. "I was also really fat as a kid, so when I got skinny I thought, 'What, now I can smoke weed?'"
Farleigh said that budtending for Catalyst is "really awesome."
"It's a place where everyone has a voice," he said. "Everybody feels like they're part of the business."
And for potential customers that are used to visiting their dealers at home, Farleigh feels that Catalyst is a perfect opportunity for them to come into a comfortable and inviting shop.
"Coming into a bullet-proof painted glass window is not a good way to start off your weed buying experience," he said. "Ours is like a lobby, like freakin' someone's house. You walk in there's a couch and table and no security guard, just a girl at a table."
He also finds that selling weed for a legal shop is also very close to how he sold it at home.
"The only difference was at my house that if you questioned the product I could load up a bowl and be like 'hit it bitch!' Let's see what happens," said Farleigh.
He admits that "it kinda does suck" that Alaska still prohibits on-site consumption while other states are becoming more progressive. In some of the medical clubs Farleigh visited in California he said that if you buy a certain amount of weed you get a free pre-roll or dab that you can light right up.
"It's totally fine because it's a private property," he said. "Now when they say public consumption, what's up with that? Like this is my private business this isn't public at all."
Through his combined social, comic, and weed selling experiences Farleigh came to realize that he not only knew a lot about weed and people but also discovered their biological interaction.
"I learned there is an endocannabinoid system in your body that's meant to process weed, so that blew my mind," said Farleigh. "So I was like, weed and people really do go together hard core — that really locked down the connection."
It was through that discovery that Farleigh got a renewed confidence in recommending products to customers when they come in searching for pain relief.
"Some people are in so much pain that they need a whole other level of weed," said Farleigh. "Not because they want to get fucked up, but because they need something double as powerful just to feel normal."
Farleigh now serves many of the same customers he sold weed to before legalization who now come in seeking his advice. He takes pride in his ability to listen to his customers, learn what's going on in their lives and make recommendations. He often tells customers, "I'd like you to try this weed cuz it might help with what you're going through. Whatever kind of shit," said Farleigh. "It's so satisfying when they come back and say I tried it you were so fucking right."
With his dream of stand-up comedy coming to fruition and his prodigal return to selling weed Farleigh found yet another way to expand his experiences and connect to greater audiences. On April 20, the Best Budz Radio Show was launched and broadcast on the ultra-conservative talk radio station 95.1 FM and 1080 KOAN-AM. Airing every Saturday from 11 a.m. to noon each show begins with the sound of a ripping bong hit and the blaring lyrics to 'Insane in the Membrane' by Cypress Hill. Every week, he, along with friend and collaborator Payton McCann invite special guests, even including former Alaska Governor Sarah Palin and many local cannabis business leaders to share and discuss what's happening in the weed industry.
Palin was the duo's biggest get to-date. It didn't hurt that the former GOP Vice Presidential candidate is also McCann's aunt.
"The Sarah Palin was such a disaster for how it aired but the interview was awesome," Farleigh said. "It aired so shittidly because the radio station went under repair just as we booked her."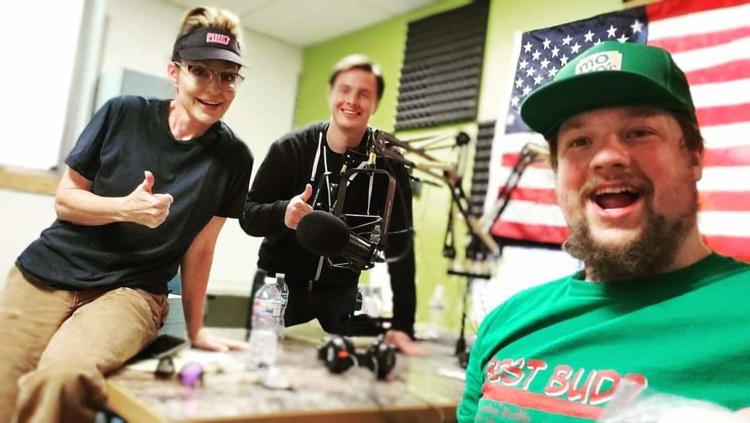 On the show, which aired July 13, Farleigh asked Palin if she'd ever smoked weed, to which she responded, "When I was the mayor of Wasilla I was asked that question on the record — I wasn't going to lie. I grew up in the Valley and it was legal when I grew up, and I did inhale because I thought it was the point." Palin said, adding, "I'd rather deal with someone that has a little buzz on than drunk."
While still in its infancy, Best Budz is starting to gain popularity, not just in listenership but on social media, too. The show has more than 1,000 followers on both Instagram and Facebook and Farleigh's own social media pages have reached 4,000. But, he admits he has a long way to go on social media.
"In total it's about 6,000 followers," Farleigh said. "That's like nothing. Some guy in L.A. could literally throw fliers in the air and get 6,000."
Despite his modest, yet growing, fan base Farleigh's next goal is to move to New York to find larger audiences and more opportunities in both comedy and radio.
"I'm trying to get out of here, because my real passion is comedy and here is it's just not blowing up," he said.
Farleigh admits it's been a learning process but says the key to success is all in how you treat people and having a positive attitude. His best advice is "treat people like they're dope. Don't make people prove that they're dope to you," said Farleigh, "Make them prove that they suck."
Learn more about Ben Farleigh and Best Budz through their social media pages through Facebook and Instagram.