Hi! I'm your Stoned At Home Dad Surge and this week I review seven different strains of cannabis from Alaska Fireweed located in downtown Anchorage.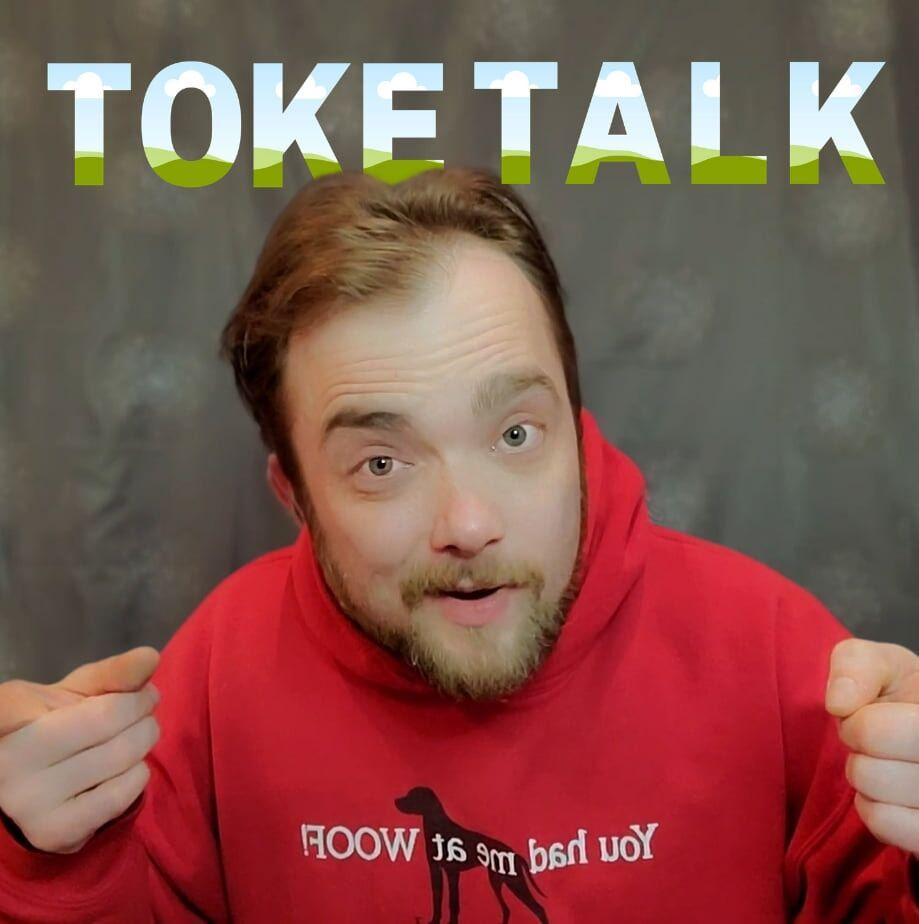 Pack a bowl for two and ignite the passion with Love Potion #9 from AK Fireweed. This Love Potion #9 has a THC of 28.42% and a CBD of 0.09%. It was brewed... I mean cultivated!!! With love by Smoking Joes Terps.
The buds have a sweet peppery aroma that I tasted right away when I fired it up. Expect a sensational strong body high with relaxing vibes. Definitely a strain for intimacy and relaxation. You may feel couch locked if you smoke too much because this Indica Dominant is powerful! One bowl got me high, while two bowls had me stoned. Just the first bowl increased my sensitivity to touch and it was hard to keep my eyes open after the second bowl. I recommend this as a nighttime strain that will heighten physical sensations for intimacy and help glide you off into relaxing slumber.
Everyone from Anchorage to Wasilla, you have to try Vanilla Gorilla! The buds have a very potent sweet aroma and you can find them at AK Fireweed. They have a THC of 27.64% and a CBD of 0.09%. This batch was cultivated in living soil by Alaska Rustic.
Open the lid and the sweet fruity cannabis smell fills the room immediately! These buds glisten with frost! Yes! They sparkle in the light like diamonds! The hits are mild smooth and taste just like it smells. I was buzzed after one bowl and stoned after the second bowl. I feel like it is more on the Indica side. Very pleasant body high that helps bring down anxiety and increases appetite. Helps focus after a few puffs, but too much and you'll forget your name. It gives a nice head buzz. Helps with relieving minor pain and discomfort.
Bow to Queen Banana Clementine! This sativa strain energizes the body and brain! These royal buds have a THC of 28.19% and no CBD. This batch was grown by Smoking Joes Terps and can be found at AK Fireweed.
The aroma reminds me of Lily of The Valley, a sweet smelling plant usually found in Europe. It also has a hint of citrus. The hits are very smooth and leaves a lemon zest tang in the back of the throat. The buds are pretty with a nice amount of frost. I got a lot of kief grinding them up. One bowl gave me a very nice head buzz and a lot more focused. Two bowls gave me energy and kept the same focus. If you're looking to get some project out the way, this is the strain for productivity! 
These Sugar Cookies are dense! The buds are so vibrant with frosty green and purple colors. Very pretty red hairs. Nice trim job that really shaped the buds beautifully. The THC ranks at 22.66% with no CBD. You can find these Sugar Cookies at AK Fireweed in Downtown Anchorage. They were baked... oops, cultivated with love by The Connoisseur.
The Sugar Cookies smell SO SWEET and STINKY!! The aroma and smoke tastes like a very ripe papaya in my opinion. Very smooth hits even with big rips. Half a bowl from the bong gave me a pleasant head buzzed, upped my focus, and I could feel/hear my heartbeat throughout my body. Finishing the bowl gave me a pleasant high with some energy. Into the second bowl, I lost my focus and memory was slipping. Two bowls down and I was on autopilot with the subconscious at the wheel. I made a Taco Dinner for the family and I don't remember doing it.
The buds I got may look small but trust me, they are dense. They give off mainly an earthy aroma with a hint of honey sweetness to it. There is a decent amount of frost and the buds have a nice green color. The THC is at 26.03% with no CBD. This batch was cultivated by Smoking Joes Terps and can be purchased at Alaska Fireweed.
A quarter through the first bowl I started getting buzzed. Half a bowl got me where I needed to be. This hybrid strain feels like it is equal on both sides. I was focused the way I needed to be and my body was very relaxed. Anxiety gone and some minor aches went away. Finishing the first bowl got me higher than expected. A really relaxing high I would recommend smoking in the evenings while playing video games.
Aurora Blaze used the right formulas to cultivate Chemdawg! One gram and I got a beautiful bud with a smaller buddy! These two nuggs are very dense and smell like diesel. They are covered with nice orange hairs and compliments to their barber! Beautiful trim job!
Found at Alaska Fireweed in downtown Anchorage, these buds have a THC of 31.5% and a CBD of 0.12%. Half a bowl had me buzzed with a chill body high. A whole bowl had me very high but still in complete control. It felt like a 'clear high'. No pain or anxiety in the body as well as mind. This strain feels uplifting but smoke too much and you'll be holding on to something just to feel grounded. It's THC rating is on point! This strain is one I would meditate while smoking.
My engine gets going when I review Motor Breath by Smoking Joes Terps. They cultivated this batch to have a THC of 29.14% with no CBD.
I got these buds from AK Fireweed and they really smell like diesel! The smoke does as well. There is an earthy undertone and a very very faint citrus in the aroma. The buds have a nice frost to them, even the little bit of trim seen is completely covered with frost. The hits are smooth and the high is energetic. Half a bowl gave me a nice buzz that came with vibrations in the chest everytime I spoke. An entire bowl helped with focus and made me very talkative. This strain feels like a party pleaser. Have everyone at the party hit it and go have a good time!