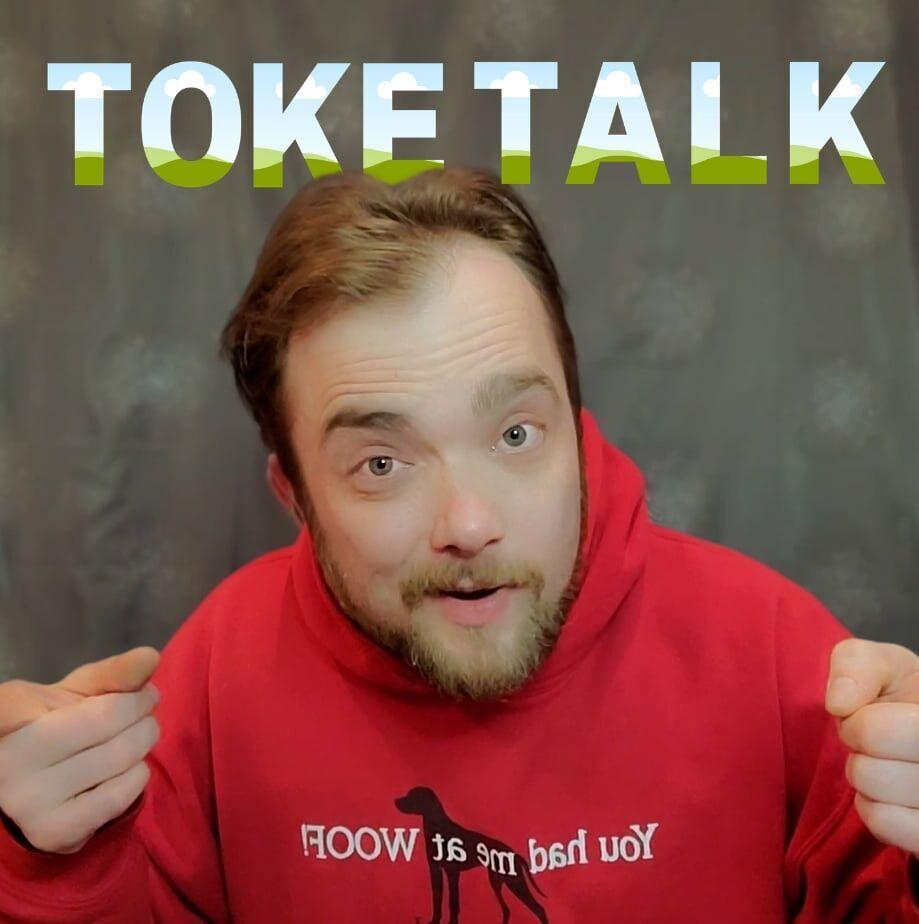 If you have driven on 6th avenue leaving downtown Anchorage, then you've passed by Alaska Tasty Cannabis. It's an awesome dispensary with the most variety of strain choices I have seen so far. The outside may not be the most appealing but the inside is nicely decorated, clean, and spacious. I also heard they are remodeling the outside, so keep an eye out!
The aroma brought me back to the tropics. It smells like tropical vegetation with a lot of fruity sweetness. Beautiful dense buds with a lot of frost on them. I could see some of the frost glisten in the light. Cultivated by Green Go, this batch of 'bananas' has a THC of 29.66% with CBD at 0.09%.
By far the smoothest smoke I have had in a long time. I could taste an earthy sweetness on my breath from the smoke, even with all the flavors of the Mother's Day dinner I had. To be honest, this was a delicious after-meal smoke. After the first few hits, the buzz came on really quick and strong. I felt my voice vibrating in my chest and a lot of my pain started to dull down. Before the end of the first bowl my body was completely relaxed and my head had a nice clear high. Smoking more made it too difficult to think, but I was able to move around easily and get mindless things done such as cleaning up and laundry.
Another awesome strain grown by Green Go. This one smells like lemons. Not the usual kind of lemon citrus that some buds give which smells like a lemon-scented cleaning solution. Instead these buds give off a fresh lemon aroma with some sweet tartness. Beautiful frosty buds with an amazing trim job. Great attention to detail. This batch of Lemon Grass has a THC of 19.01%, no CBD, and the terpenes are at 2.34%
Fire it up and expect smooth hits with smoke that has a sweet tart taste. This one took one bowl to smoke for my usual moderation level. By then I felt a lot better. Some of my pain started to go away and my mind slowed down how I needed it to. I felt vibrations in my chest and my eyelids were getting heavy as I sparked the second bowl. It gave a nice body high and my mind slowed down so much that I couldn't hold a normal conversation. It knocked me out and I took a short nap. I recommend this one as a nighttime strain if you smoke heavily, but I can see how with moderation this one can be a productive day strain as well.
The aroma is very earthy with another smell I cannot pinpoint. At first I thought it was diesel but it's not. I won't make any guesses, the second aroma has me stumped. The earthy side does remind me of fresh mushrooms. Firm dense buds with a great amount of frost on them. Another perfect trim job, every bud was shaped beautifully. This batch was cultivated by Happy Trees and has a THC of 29.46% with no CBD and terpenes at 2.33%.
Really smooth smoke when fired up that tastes just like it smells. It took about 3-4 hits to jump past my moderation point. This one is strong. 
I could not think straight and it felt like my mind would stop working. Really nice body high that gave me tingles in my toes and rumbles in my stomach,.
Delicious smelling buds with a berry aroma. Reminds me of our tundra when the blueberries start coming in. Beautiful buds with so much frost on them that some of them sparkle in the light. Perfect trim job! This batch was cultivated by Green Go and has a THC of 26.38% with no CBD and terpenes at 2.73%.
Mild to wild smoke when you hit it at first. It gave me a few coughing storms but it eased up after a couple of hits. 
Speaking of storms, this Slurricane really helped me deal with the aftermath of my own hurricane of emotions. I had some panic attacks earlier in the day and my body was hurting. 
After half a bowl I felt my anxiety go down and my body relaxing. By the end of the first bowl the pain in my chest felt better and so did my nerve pain.
The aroma of this jungle is very earthy. There are some sweet floral scents and a bit of pine — a frosty jungle! Beautiful buds that are fragile and break under slight pressure. This batch was cultivated by Green Go and has a THC of 19.36% with no CBD and terpenes at 2.16%.
Smooth hits that get slightly mild on the lungs when taking extremely huge rips. Smoke tastes earthy. I would smoke this as one of my moderation strains. One bowl was perfect for me. It helped the anxiety and gave slight pain relief. My mind slowed down and I was able to think clearly. It feels like a very well balanced hybrid that also brought on a mellow euphoria. Smoking to get high took only a few more hits. This is a nice, relaxing strain.
Beautiful hairs covering a big frosty bud with an amazing trim job. The aroma is earthy with a dill scent. It actually reminds me of dill herring without the fish smell. Maybe this bear had some fish for dinner? This batch was cultivated by Green Go and has a THC of 27.85%,
Fire it up and expect mild to wild hits with smoke that taste earthy. This strain feels like a sativa with how it got my mind going. A really nice buzz about a bowl in that had me talkative and feeling awesome. I had tingling all over my body and my focus was on point. I was very high after a second bowl and energized. 
Smelling the buds, I honestly expected a garlic aroma because of the name. Instead the smell reminds me of graham crackers. There is a certain herb aroma too I'm unsure of. It's just not one that would ward off the vampires. These buds are beautiful, dense, and firm with such a huge amount of frost on them it's insane! This is the third strain this week with nugs that glistens in the light. This batch, made by Green Go, has a THC of 33.26%.
The smoke tastes earthy with the same herbal aroma I'm unable to pinpoint. It hits smoothly and only gets mild if you pack your lungs up with a huge rip. It feels like a hybrid that leans towards the sativa side. My mind was on the run with the back of my head buzzing like the old CRT box TV's. My body was couch-locked and I was ready to relax. Fortunately I had a nice dinner planned, which thankfully my brain was still functioning enough to make it to. Having added Platinum Garlic to my evening, it turned out to be an amazing meal to end a wonderful day.
All these strain reviews were video recorded under Toke Talk to showcase the cannabis and show their effects. Please visit the Toke Talk page on Facebook, YouTube, or Instagram to show your support by giving a Like and a Share.