For the first time in four years a team other than the Mat-Su Miners is champion of the Alaska baseball world.
Tuesday night, behind five innings of shutout ball from University of Arkansas lefty Evan Taylor and a pair of runs in each of the first three innings, the Anchorage Bucs defeated the Anchorage Glacier Pilots 7-1 in Game 3 of the Top of the World championship series at Mulcahy Stadium.
"I think it was just me making some pitches and my defense really making plays for me," Taylor said. "Kaden (Hopson) had a great game behind the plate, we had some timely hitting with runners in scoring position."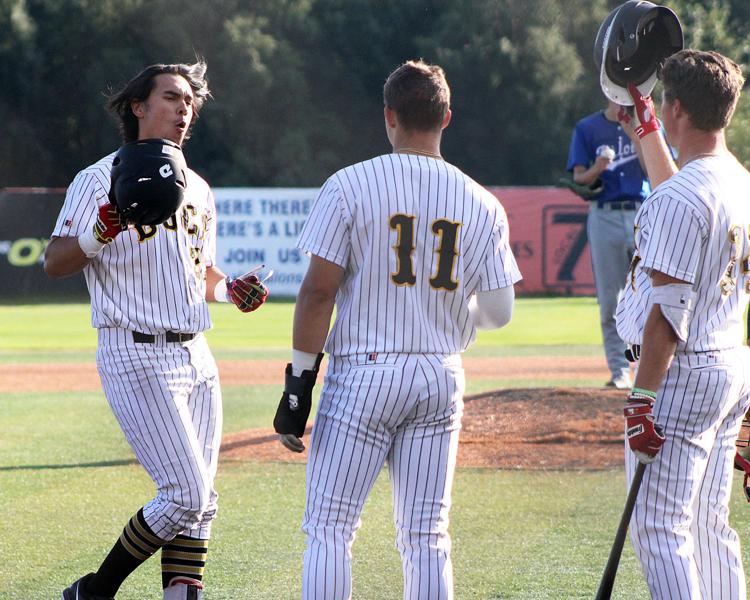 On Sunday, the Bucs squeezed out a 6-5 win in game 1 of the best-of-three series, only to see the Glacier Pilots storm back on Monday with an 8-1 win to even the series and claim the momentum. But as the designated home team in the shared stadium, the Bucs wasted no time turning back that trend, getting two runs in the bottom of the first, two more in the second and they went up 6-0 thanks to a two-run bomb by Justin Cook that the Pilots' left fielder could only turn and watch clear the fence.
"It's been a pretty incredible summer and it went by really quick," said Cook, a senior-to-be at Richmond University. "Evan threw a great game, but we also had a plan for what to do in the box. We followed that plan as a team and got some runs early."
The Pilots did threaten to cut into the deficit, putting multiple runners aboard in the fifth, sixth and seventh, but a pair of dazzling plays by shortstop Taishi Nakawake ended any rally hopes.
The all-Anchorage final ended the mini-dynasty of the Mat-Su Miners in the five-team league, and all three games were played before sizeable crowds with fans of both city squads, though the venerable Glacier Pilots, celebrating their 50th year and seeking their first ABL title in eight years, had a slight advantage in numbers and spirit over the Bucs, who were born in 1981.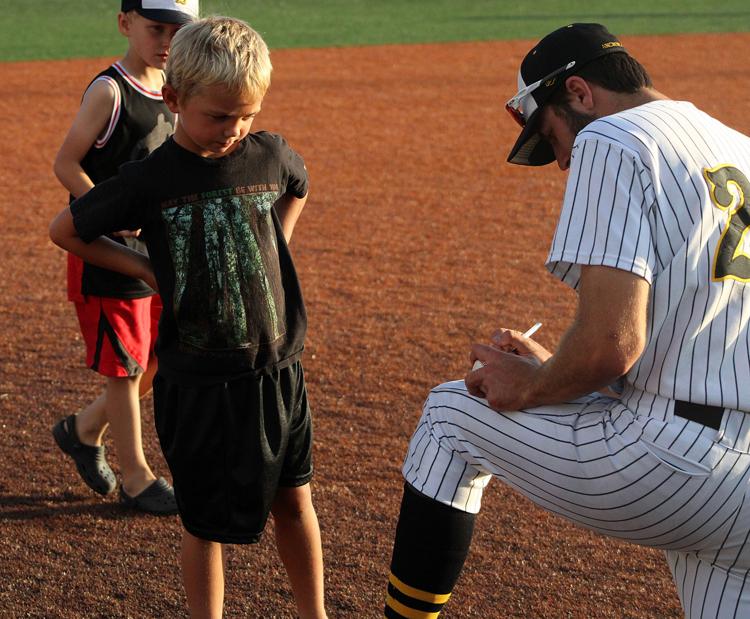 The championship for the Bucs, who last won in 2015, sends the league into a season of uncertainty, as earlier in the summer, the Kenai Peninsula Oilers made statements suggesting they might not have the means to play ball in 2020.
"We're holding our breath that the Oilers survive because we really need them," said Carolyn Jones, a Glacier Pilots fan and host to players for the last seven years, who had to leave game 2 early to fix dinner for the team. "It's fun for me. I'm a senior, I'm retired and all these kids are about 50 years younger and they keep me young. I learn how to speak their language, how to use their technology. I get free food tickets, invited to the players banquet and gift cards to Costco, which never cover the cost of all they eat. They indulge my love of cooking — I bake cookies for the players every week and I go to all the games."
Of all the summer collegiate baseball leagues around the country, probably none delivers hospitality like the Alaska Baseball League. But it's also that generosity that has the league facing financial challenges.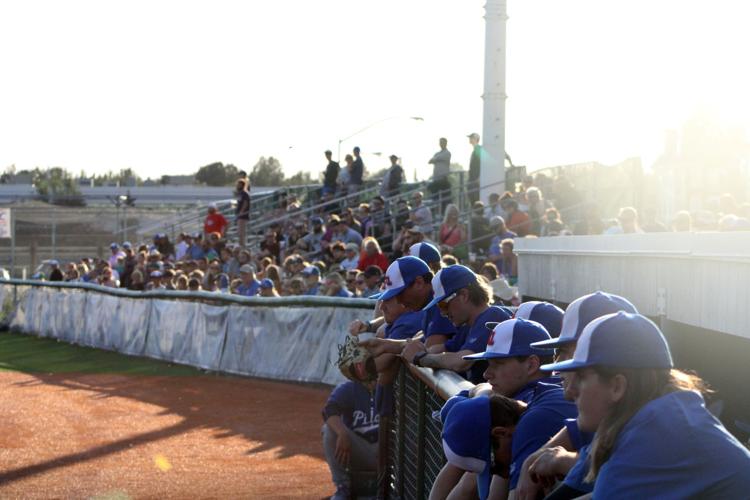 The league pays for most of the players' plane fare to Alaska and charges players little to nothing to stay with host families, providing all their meals through the two-month season.
It was one thing to sustain that kind of cost decades ago when the Alaska League and the Cape Cod League stood out as the two most desirable destinations for collegiate freshmen and sophomores. Today, the Cape Cod League remains No. 1 according to the Collegiate Summer Baseball Register, while the Alaska League has fallen to No. 10.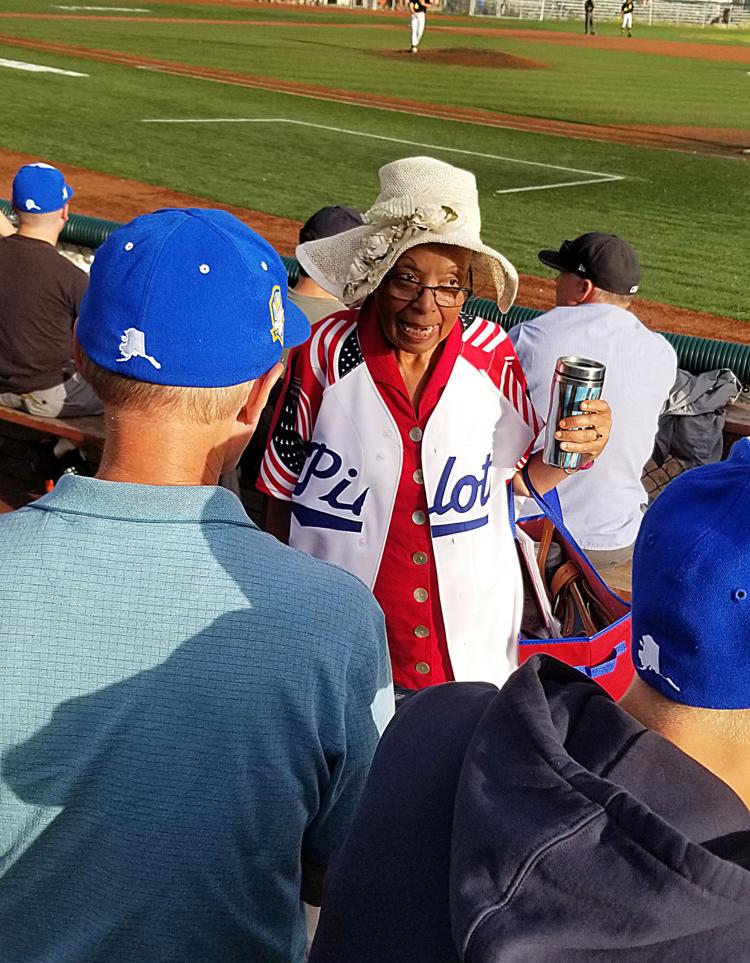 "They have a great time when they're here. If they go to Northwoods League (Ranked No. 5) or Cape Cod, they know how spoiled they got here," Jones said. "We had one player who was taken on by Cape Cod for their championship and when he first arrived he wrote to his mother and said, 'I'm not with Carolyn anymore.' They left him on his own, didn't pick him up at the airport; he never saw his host family — we're very personable here."
Pat O'Toole remembers the very first Glacier Pilots game in 1969. He was the bat boy for the team coached and founded by his father Jack O'Toole, whose photo, fading on the vinyl banner lining the north end of the stadium, sits alongside the legends who've donned the Glacier Pilots' blue and white. Those names include Randy Johnson, Mark McGwire, Dave Winfield, Luis Alicea, Tom Niedenfuer, Rick Aguilera and Mickey Hatcher.
"Our first year we won the (National Baseball Congress) championship in Wichita and I remember coming home from that," O'Toole recalled. "There wasn't anything like it in this town then. When we came back with the trophy after the national championship, they had a huge traffic jam to the airport. Thousands of people came from Anchorage to the airport to congratulate us."
In the early years, the Glacier Pilots had just one in-state rival, the Fairbanks Gold Panners. The rest of their opponents were barnstorming teams from the Lower 48.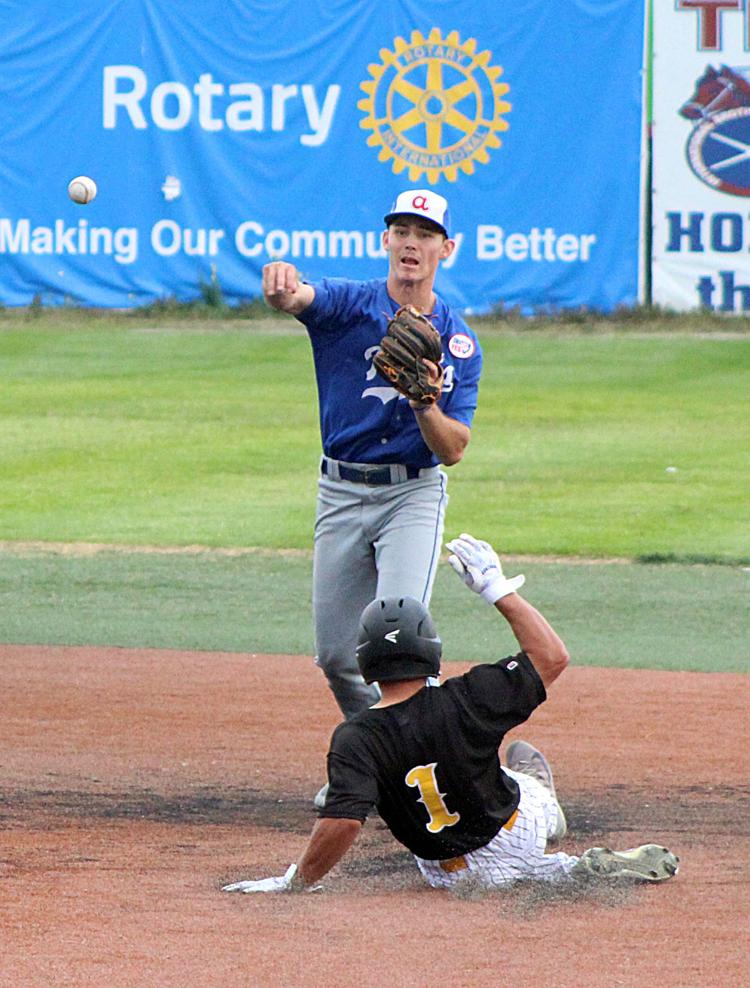 "Grand Junction had a team and there were different teams from down south that would come up to Anchorage for a week, Fairbanks for a week, but the big games were the Pilots and Gold Panners — every game was packed, the stadium was full," O'Toole said. "It was the place to go in Anchorage, as far as sports were concerned. There was nothing you could compare it to back then."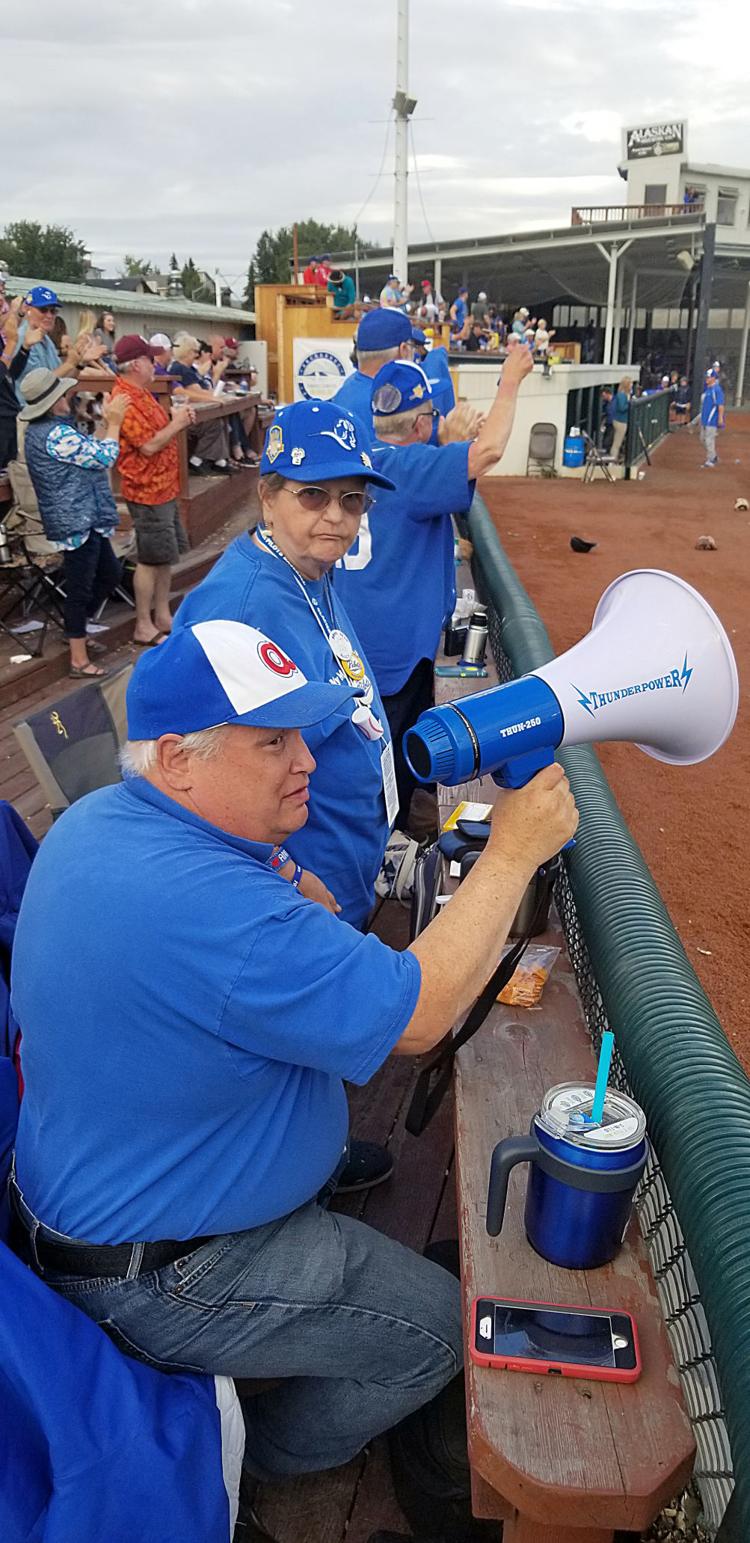 Bob Keys was there for the Pilots first season, too. Today, he's still a fan, sticking out with his megaphone at the end of the beer garden box.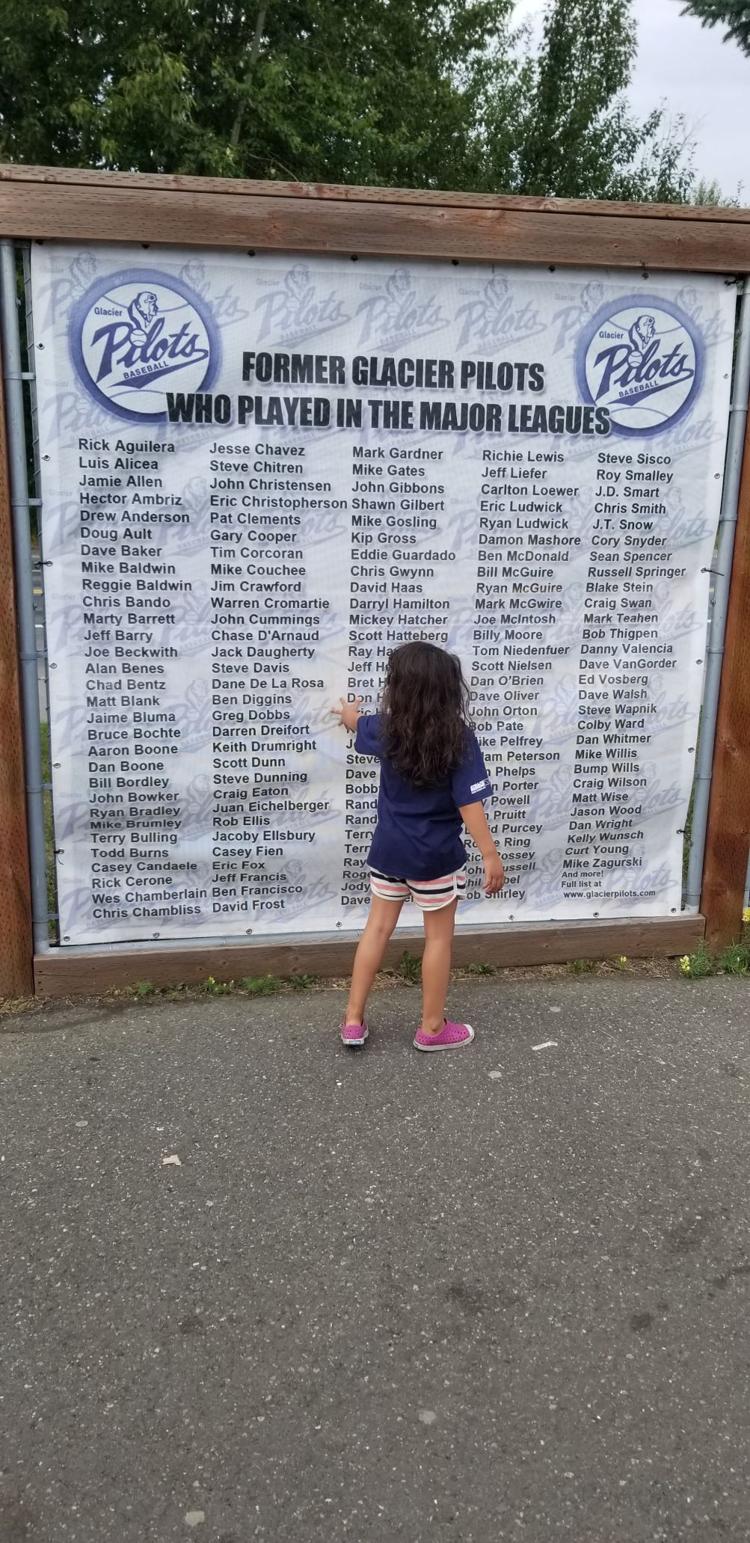 "Randy Johnson, Mark McGwire, Rich Aurelia, J.T. Snow, J.D. Drew, Randy Jones — there's been hundredsI saw play up here. I saw Dave Winfield play up here and hit a home run out of center field," Keys said. "It's baseball. It's part of America, just like apple pie. It's fun, you get to interact with the playersl it's a good family activity and it's cheap and it's entertaining."
Even in recent years, the ABL continues to produce future Major League stars, as Mac Shelton, who's also been attending games since 1969 when her father was an umpire, points out.
"Right now we have three ex-Pilots playing for the Yankees — Jacoby Ellsbury, Aaron Judge and James Paxton, who just got traded to the Yankees from the Mariners," Shelton said. "Four years ago, Aaron Judge was a scrawny little kid who never hit one home run, but he was the nicest kid. They took him and built him up to where he is today."
The Bucs came on in 1981 sharing Mulcahy Stadium with the Pilots. Through the years, they developed their share of Major Leaguers including Jeff Kent and Paul Goldschmidt, and they developed a rivalry with their stadium-mates.
Shelton won't even allow herself to say the name 'Bucs.'
"It has nothing to do with the players," she points out. "(Bucs fans) can do their own thing, leave me alone and I'll leave them alone… We have a better fan base than them. We won the Mayor's Cup back this year and we're back in the championship, so we're happy."
Shelton said she was a player host for 17 years.
"My twin grandsons turned 29 this year and I had players when they were babies," she said. "They used to change diapers so I could sleep."
Alex Baeza, who led all ABL players with a .444 batting average in the postseason, said his coaches at the University of Hawaii sent him to Alaska to get exposure to left-handed pitching.
"You don't see too many (lefties) in school, but there's a lot of lefties here and everyone seems to be pushing 90-92 (mph) and guys on the back end of the bullpen are up around 95. You see the same guys over and over all summer, so you kind of get your own mental scouting report throughout the year," Baeza said. "The host families are amazing. Jim and Kim Arliington make the best meals and I see them front row every game. They welcome you with open arms — a family away from home."
Most players in the ABL are freshmen and sophomores in college. Cook is one of the exceptions, as a senior-to-be at Richmond. He made his final game in Alaska one to remember with his game-clinching two-run homer in the third inning.
"I've spent the last two summers playing in Virginia, so I thought, say, why not go as far away from home as I can go and see where it takes me?" Cook said. "And I won a championship in one of the most beautiful places on the planet."