With ideal winter temperatures, accumulation of natural snow fall and record breaking snow making results, Alyeska Ski Resort opens to the public, right on schedule, Dec 18th with an exclusive session for season pass holders one day prior.
Skiers will have several options on the slopes starting this week with the Tram, Chair 7, Bear Cub Quad, Ted's Express, Finland and Wades Way Magic Carpets, and Glacier Bowl Express all groomed and ready to ski, said Ben Napolitano, marketing director of Alyeska Ski Resort and Hotel. 
"We're looking at an incredible early season snowpack right now. The depth at the base is about 24" and at the top is 100" which is very, very good," said Napolitano. "This will allow us to stay open longer and well into April this year." 
Similar to ski resorts across the country, Alyeska has adopted the 'Ski Well, Be Well' campaign from the National Ski Association that assists resorts in sharing a cohesive and unified safety message with the public that includes signage throughout the park that skiers are sure to notice for use during Covid-19. 
"Things are going to flow a little bit differently but we want the health of our guests, our staff and the community in the forefront of everyone's mind," said Napolitano. "In order for us to continue to ski and operate safely we need everyone's participation to take our protocols seriously."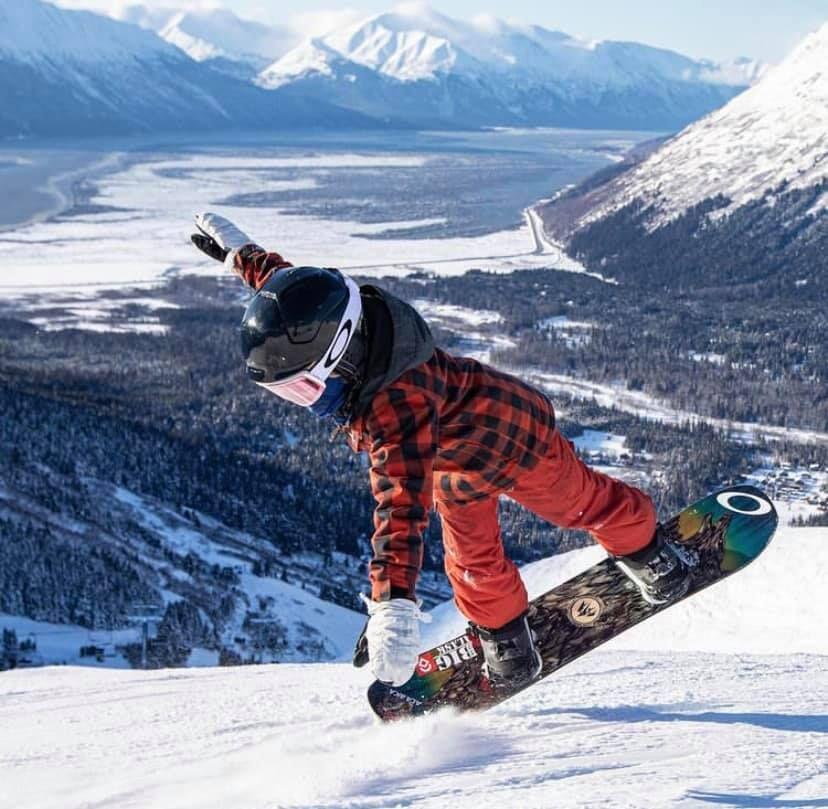 While Alyeska is located in Girdwood Alaska, 31 miles outside of Anchorage, it's part of the Municipality of Anchorage and is committed to following all the Covid-19 mandates including restrictions to food and beverage service, social distancing, and facemask requirements. 
Skiers are required to wear properly fitted face masks that cover both nose and mouth while in all public spaces including standing in chair lift lines, riding the Tram, and while in the hotel. The only exception is that skiers do not have to wear a mask while actively skiing down the mountain, said Napolitano.
Some of the changes that visitors can expect include use of the Tram and chair lifts. 
The Tram has been reduced in capacity from 60 to 15 per trip, there are new rules for riding the chair lifts and skiers are asked to observe social distancing of 6-ft or more whenever and wherever possible, said Napolitano. 
"We are really encouraging people to ski and ride with who you arrived with," said Napolitano. "If you're skiing and riding with your family you can be on the chair lift as a 4-pack. But if you're just out free skiing and you're riding the chair lift with strangers it will be loaded as a two." 
Other changes skiers or guests at the hotel should expect is limited food and beverage service, including the Sitzmark Bar & Grill, a well-known and top-rated venue for live music, will not be booking any concerts for the 20-21 season, said Napolitano.   
"The day lodge is also essentially closed this year, except for the bathroom, getting grab and go food, and picking up rentals which for this year has a new reservation system," said Napolitano. "You have to book your rentals and your ski lesson or snowboard lesson the night before. Our rental techs will work through the night to make sure the skies are tuned and sized up and the person just comes and grabs them and off they go." 
Lockers will also not be available for use during the ski season and people are encouraged to use their vehicles to store their belongings.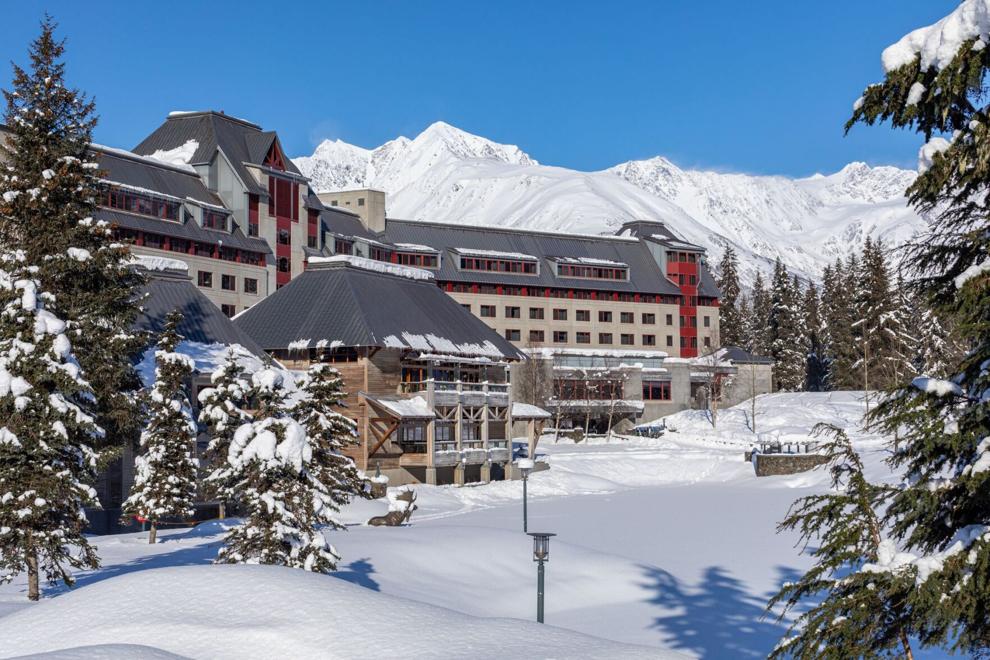 Early season pass sales have also been very strong, indicating a strong economy for the resort this year, with many skiers taking advantage of aggressively priced and early season discounts, said Napolitano.
"I think people are really optimistic about skiing. It's wintertime in Alaska and there's only so much to do to get out and be active - especially with not having indoor events, people are going to be looking to do a lot more outdoors," said Napolitano.
Alyeska draws predominately locals to their slopes with 80-85% Alaskan skiers attending regularly throughout the season. 
For Alaskans looking to overnight in the hotel, Alyeska provides a 20% off room rate good through April 2021. In addition, the resort offers a heavily discounted Stay-and-Ski package, which includes a room and two lift tickets throughout the season. 
Additional changes for hotel guests include limited pool capacity that has to be booked in advance. The spa and hot tub will also remain closed for the duration of Covid. For guest or skiers using the parking lot, new restrictions include no parking of busses, RVs or vehicles towing a trailer to ensure proper social distancing is observed between vehicles, said Napolitano. 
For more information about rates, ski conditions and requirements during Covid-19 visit the Alyeska Resort website at www.alyeskaresort.com.