The first thing I will say right now is GO. Take a day or two off work, or lie and tell your boss you're sick.
It doesn't matter whether you are sport fishing or dip netting; now is the time for all of it. 75,000 fish came through the lower sonar Monday and 76,000 the day before that. We have had our best day of sockeye pushing through since 2016 when we had that insane push of 230,000 fish push through in one day. I got a lot of messages and phone calls people asking me where to go. I will explain a few things that will help you make your own judgment on the best places to fish.
Located on AD&G's website is access to the daily fish counts. The sonar is located not too far upstream from the mouth located in Kenai. You can check for a particular species of salmon, such as 'Second Run Sockeye' (late run). Sockeye usually do not stop except for maybe in Skilak Lake for a bit. Most push directly to their spawning areas, though.
Second run spawns are happening all up and down the Kenai River and all of its tributaries with a lot of them pushing up into Cooper Landing. Sockeye tend to move 20 to 25 miles a day, so if the lower sonar counts 75,000 fish one day that means the best place to fish for those particular fish would be in Soldotna the next day. If it's been a few days then Sterling would be the best place to fish.
Once the numbers get to where they are right now, it doesn't really matter where you go. We have experienced unusually high temperatures this year, which resulted in super-high water on the Kenai from all of the snow and glacial melt. It is finally starting to drop and uncover some more fishing areas that usually are fishable this time of year.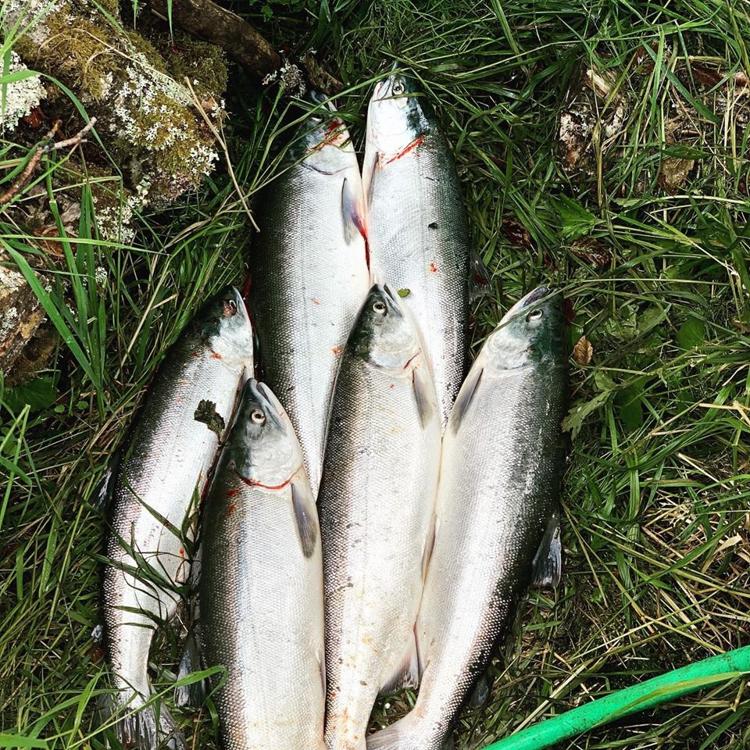 Some of the easiest access is the parks located in Sterling and Soldotna. Centennial Park has a nice parking lot and all sorts of access to the river including a handicap fishing area that is accessible by wheelchair. Another favorite spot in Soldotna is Swiftwater Park. Decent bank access and another boat launch make this another popular spot.
There are at least another half-dozen smaller parks with river access along the river in this area. Travelling further up river to the town of Sterling there is a lot less public areas to fish. A lot of the river bank access in this area is private. The two main public parks in this area are Izaak Walton State Park and Bing's Landing State Park. Izaak Walton is located at the mouth of the Moose River. There usually isn't much flow where the fish are holding so it's a little bit harder to fair-hook fish in the mouth. You have to have some sort of current to be able to flip properly and line the fish in the mouth.
Bing's Landing is one of the major boat launches for the middle river and tends to be a bit busy during the day with guides launching there. You can park in the parking lot and walk down to the right of the boat launch and down by Naptown Rapids. I would suggest that if you have your children with you that they have lifejackets on. The water is a lot swifter here because of the rapids and things can go bad a lot easier than elsewhere. A lot of these second run fish will be going to Cooper Landing into the Upper Kenai. A lot of the first run sockeye spots become viable again as it gets later in the season because of this. There's the Russian River Ferry as well as a lot more public access along the Kenai River as soon as you get to the edge of Cooper Landing.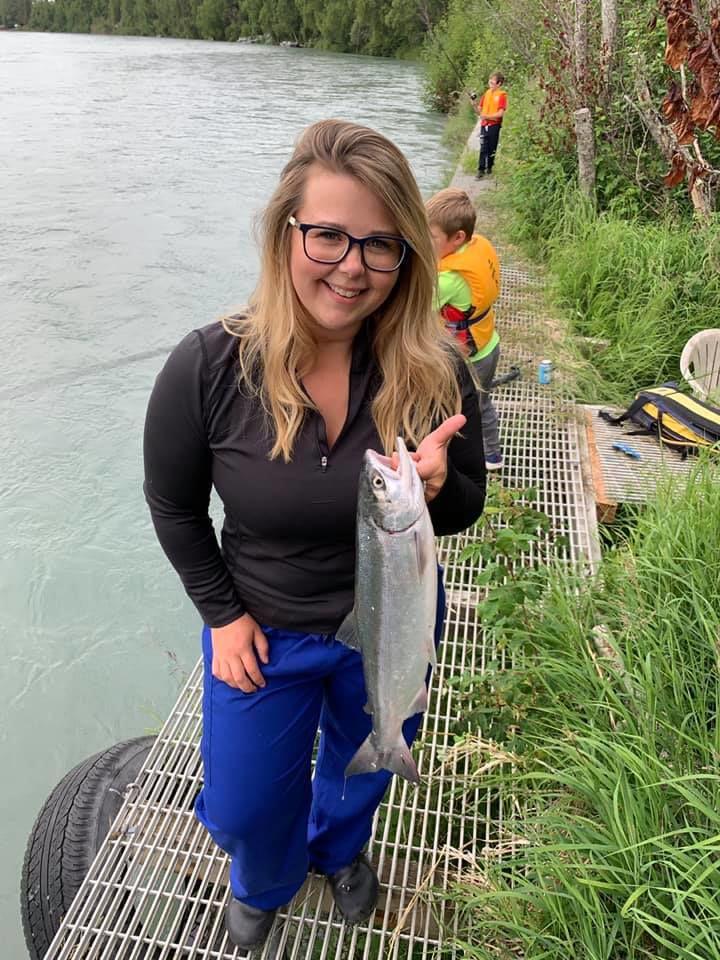 If you are dipnetting then there are only a few areas by the banks this is accessible and allows for this. The beaches on both sides of the Kenai, down by the mouth of the river in Kenai and the beaches down at the mouth of the Kasilof River in Kasilof. I've seen a lot of pictures on my social media from boats and coolers full of fish from dipnetting. Remember that before you leave the dipping area that the fins need to be clipped on your fish. The top and bottom points of the tail fins. Fish & Game officers are writing tickets for people who have failed to do this, so keep that in mind.
The biggest thing to remember for actual rod-and-reel fishing is to pay attention to is how much weight you are using. You want just enough weight to be 'ticking' across the bottom of the river without hanging up. This is probably the No. 1 reason why the person next to you is catching fish and you are not.
With all the fish coming in, it gets packed with people as well. If you can't find a spot when you initially walk down to the river, then look and see who is almost done with their limits and wait for that spot.