This autumn, as another Major League Baseball season winds down, dedicated die-hard fans return indoors to convene each and every weekend for a few drinks and to watch the champions sort themselves out.
I'm talking, of course, about the Great Alaska Flipout — a weekly pinball tournament organized by local enthusiasts and collectors, mostly Gen Xers who meet up on Sundays in one of the labyrinthine back rooms at Koot's — an area now dubbed the Kootscade, with more floor space dedicated to arcade play as interest grows and compounds.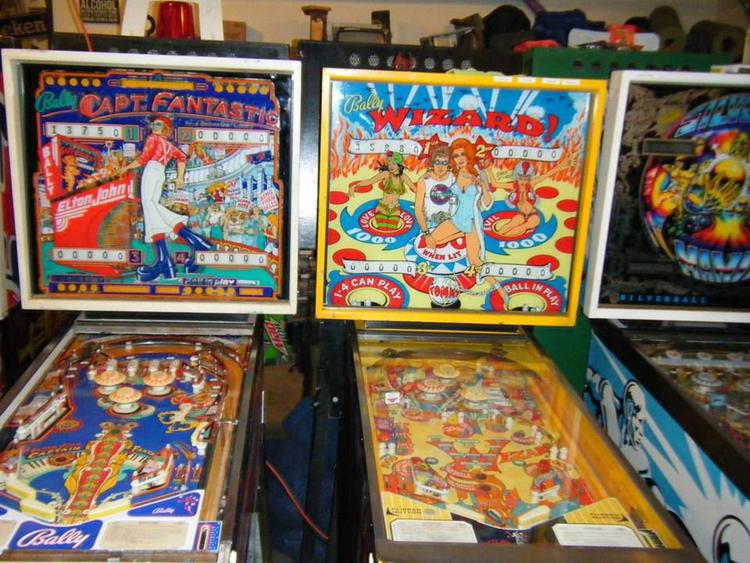 Open to the public, organizer Peter Barclay says the Great Alaska Flipout began in November 2018, after a loose network of local arcade collectors had been coordinating pinball meetups via group text. "On the get togethers, it was mainly just 'the group,'" Barclay says. "Occasionally I'd see people come in to play pins, would see what they're playing, what was most popular, and would wonder why there wasn't an organized group like I'd heard of in the Lower 48."
So, after convening with the core group, Barclay decided to organize it himself and learn as he went along. The first meetup was scheduled for December 1, 2018. Less than 36 hours before game time, Alaska would be shaken to its core by the largest earthquake in 54 years. The next day, 20 players still showed up.
While the Great Alaska Flipout was developed with local charity in mind — much of last year's proceeds went to the Alaska Food Bank — Barclay says that the most important aspect is what has always been at the heart of pinball: having fun. "I enjoy having others get into a pinball game and meet others to bring pinball back into the 'conversation' when people do something fun together," says Barclay. "I'm glad to share my passion for the game, to socialize with others from different walks of life, and to bring attention to a truly unique American art and entertainment form."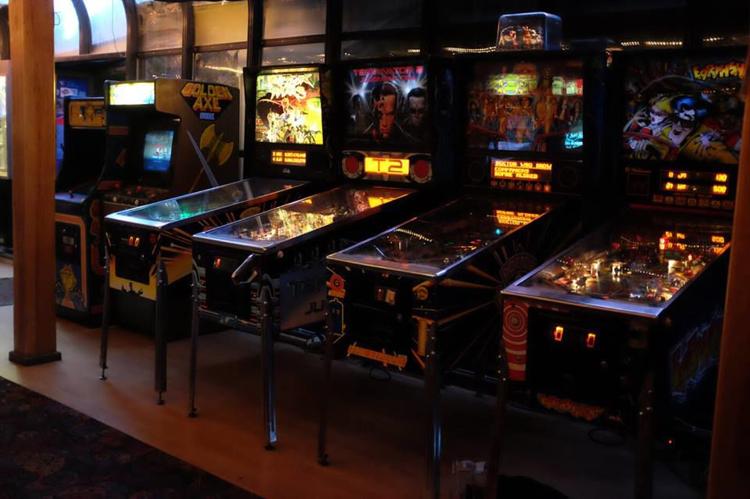 Pinball has a long and storied history in America. Following the Great Depression, Americans wanted cheap entertainment, and coin-operated machines soon answered, first with David Gottlieb's Baffle Ball in 1931. As technology improved, so did pinball machines with electrification in the 40s, solid state electronics and microprocessors in the 70s, to partial or fully digital tables just this decade. However, despite all of the technological advancements, it would be the most basic and essential function of pinball, created in 1947, that would save the game.
In the early 1940s, several states moved to ban the machines as games of chance and therefore, instruments of gambling. New York City Mayor Fiorello La Guardia claimed that the machines robbed schoolchildren of their nickels and dimes, while in Portland, a turf war erupted between two rival crime bosses.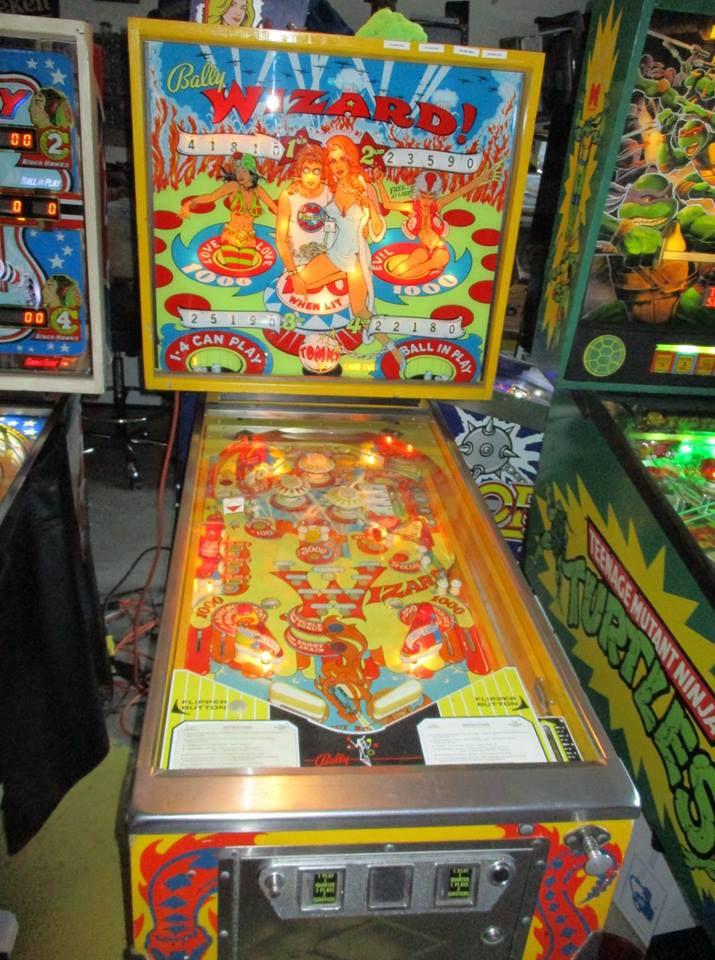 I'm not even kidding. In 1940s Portland, a turf war over pinball led to armed, retaliatory raids of the two crime bosses' illicit operations, before one of them — a man named "Big Jim" Elkins — contacted the Seattle Teamsters for help in the form of a guy named — again, I swear to God — Blubber Maloney. By the time this war was over, the Vegas mob would be involved as well as a Senate Racketeering Committee featuring two young men named Kennedy who were just beginning to make a name for themselves.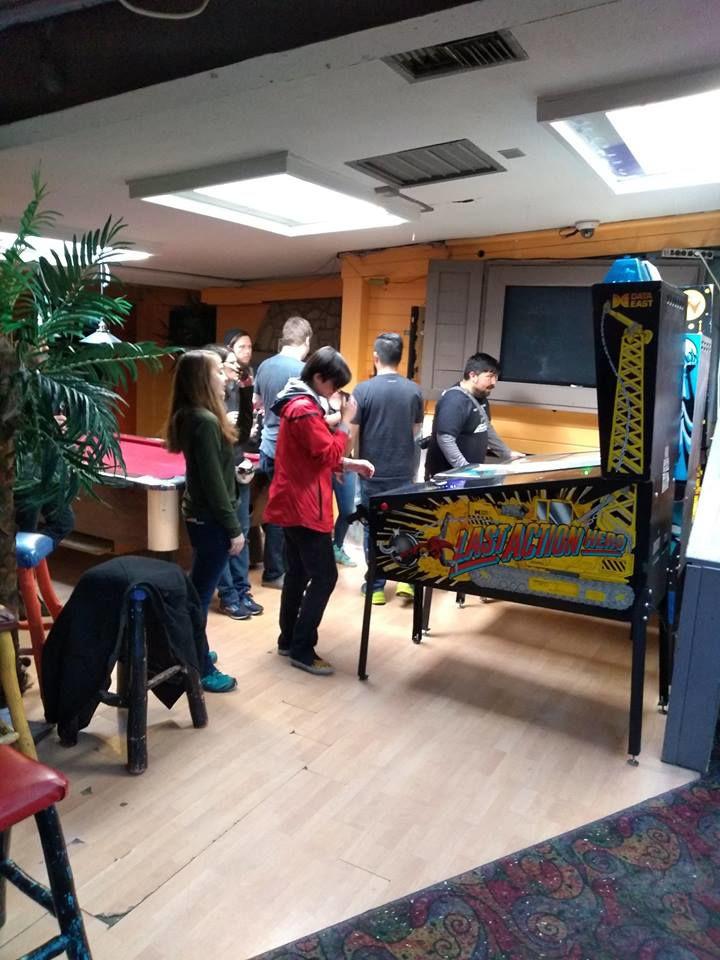 Remember that little invention I told you would save pinball? It was the flipper. The two little player-controlled wedges at the bottom of the table, the saving grace before the ball sinks into oblivion, were what ultimately transformed pinball from a game of chance to a game of skill.
A man named Rudy Sharpe proved this to a Manhattan courtroom when, on behalf of the Amusement and Music Operators Association, he proved exactly that. As the ball came rolling toward the flippers, Sharpe called out his shot like Babe Ruth pointing to the stands in the 1932 World Series, and the ball sailed directly as predicted for a home run. The courtroom was convinced, and one by one, cities across America — Los Angeles, Philadelphia, Chicago, Salt Lake City, Portland — quickly lifted their pinball bans. In 2016, the town of Kokomo, Indiana, finally followed suit.