An ABL season that wasn't even a certainty to happen until days before the start of the season came to an exciting conclusion Tuesday night at Mulcahy Stadium where the Anchorage Glacier Pilots defeated their in-town rival Bucs 9-6 to take the best-of-3 championship series in two.
The Pilots used a five-run fifth inning to go up 8-0 only to see the Bucs rally with two in the fourth and four in the eighth to close the gap to 9-6 after Jack Machtoff hit a bases-clearing double down the right field line. But Pilots closer Hayden Walker put out the fire in the ninth to secure the title.
In Monday night's game 1, the Bucs ran out to a 7-0 lead before the Pilots mounted a fierce rally to win 10-8.
Pilots shortstop Fausto Lopez, who went 2 for 4 with a key RBI double in the fifth and with his aggressive leadoffs on the third base line, forced a rare balk on the Bucs catcher to push the lead to 9-2 in the seventh, said he wasn't too concerned a drastic comeback would happen for a second straight night.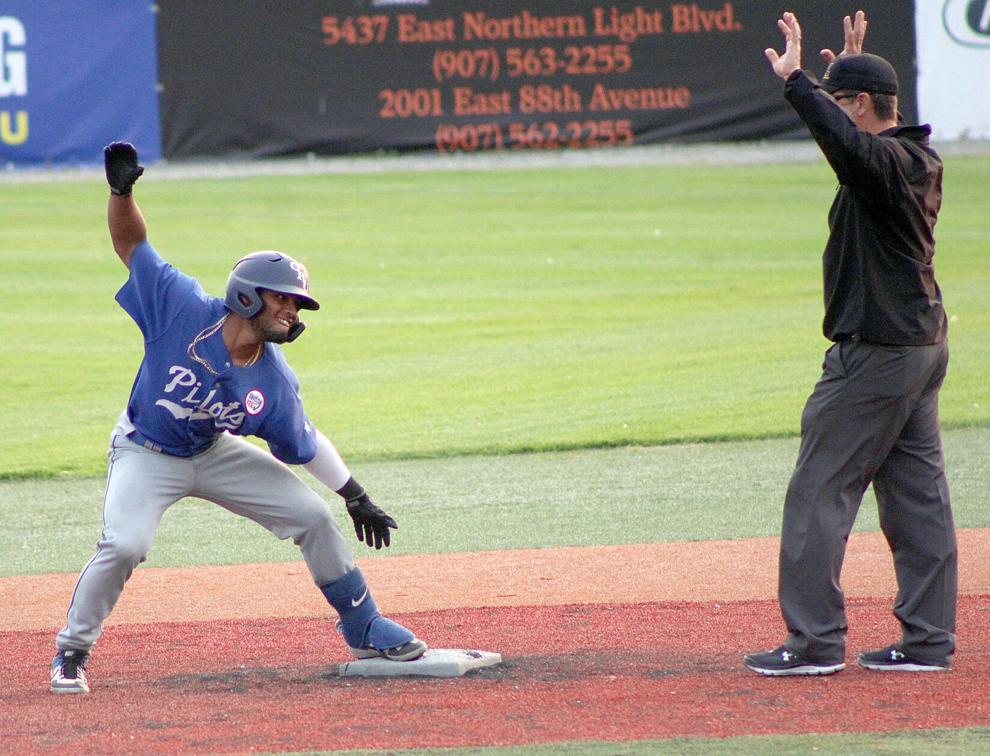 "We weren't too worried," said Lopez, who plays collegiately at Middle Tennessee State. "We just try to stay in our dugout and try to have fun and that's not too hard with these guys."
Jimmy Galicia from Loyola Marymount, went the first six innings to get the win and Nick Hagedorn led the way at the plate for the Pilots, going 3 for 4 with a double and his 23rd RBI on the season.
The Bucs outhit the Pilots 13-10 led by Machtoff and Kyson Donahue with three hits apiece, while catcher Cole Moore from Dallas Baptist had two.
The Bucs, the defending champions of the league after winning in 2019, nearly didn't make the playoffs edging out the Peninsula Oilers for the fourth and final playoff spot. After dropping the semifinal opener to the top-seeded Mat-Su Miners, the Bucs rallied to win games 2 and 3.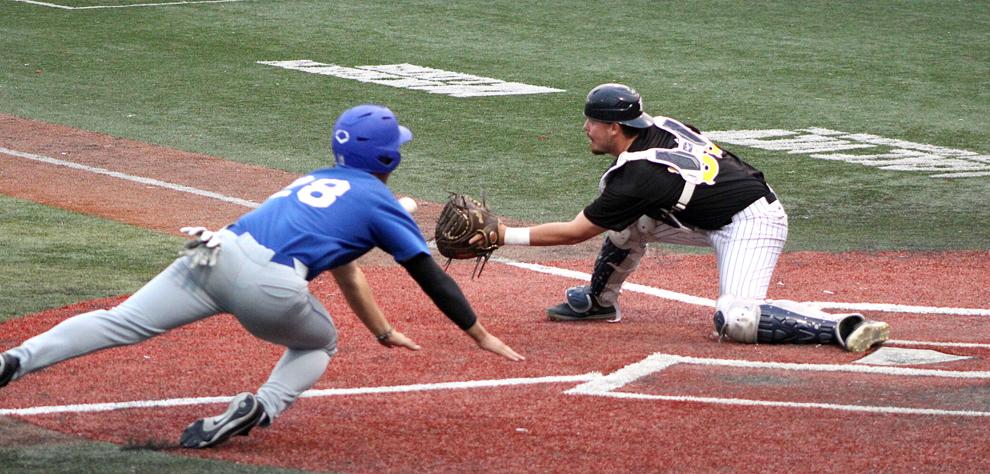 "We had our ups and downs all season but towards the end of the season we really put it together as a team," Moore said. "That last series with the Miners was great and coming into the championship we were doing pretty well. We all had a great summer."
It was a season that began with tragedy for the Bucs as just one week into the season lost a legend. Gary Lichtenstein, their Director of Operations, and basically the heart and soul of the organization, as well as the league as a whole, passed away suddenly.
All season long, all of the teams in the league put the decals GL on the backs of their batting helmets.
"It was super-sad, but we talked about it and everybody was praying for him and his family," Moore said. "We had to come together and play for him and do it for Gary."