With above-average, even above-freezing temperatures lasting well into December, ski and snowboard enthusiasts alike were delighted with the late but welcomed opening of Hilltop Ski Area on December 12.
"The opening went really smoothly and we had a lot of people out here this past week. We have one run open and its skiing great," said Trevor Bird, Hilltop General Manager. "We are making snow on other areas of the mountain, with current temps looking good into the next week to continue snowmaking."
With green grass still on the mountain sides of Hilltop in early December the lack of snow posed to be a significant challenge and forced the Hilltop team to adjust expectations.
"What is normal anymore?" asked Bird. "Every year it seems like the seasons are shortening or getting pushed further or further back. This year is a great example, normally we're aiming to open the week before Thanksgiving, but obviously we missed that by quite a bit."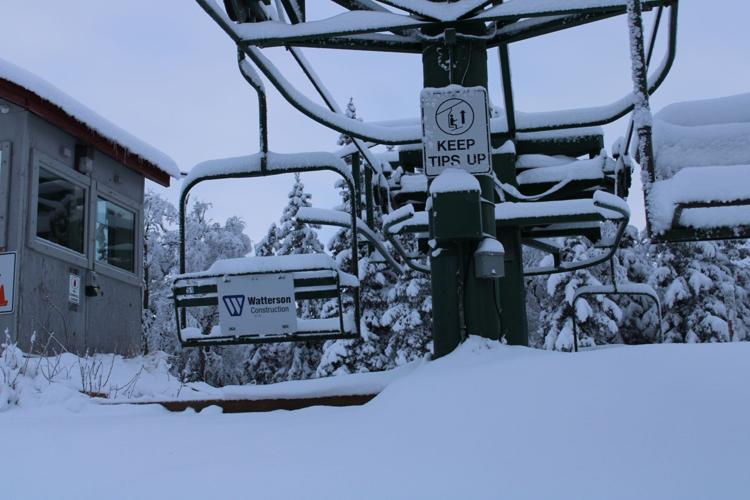 Now that snow operations are well under way, Bird has big plans for the first major event of the season. On December 21, Hilltop Ski Area will be hosting their annual Winter Solstice Event from 5 to 8 p.m., featuring outdoor torch light skiing, a fireworks display, a fire pit to make s'mores, and front row seats to ring in the holidays with a special appearance by Santa delivering candy for the kids.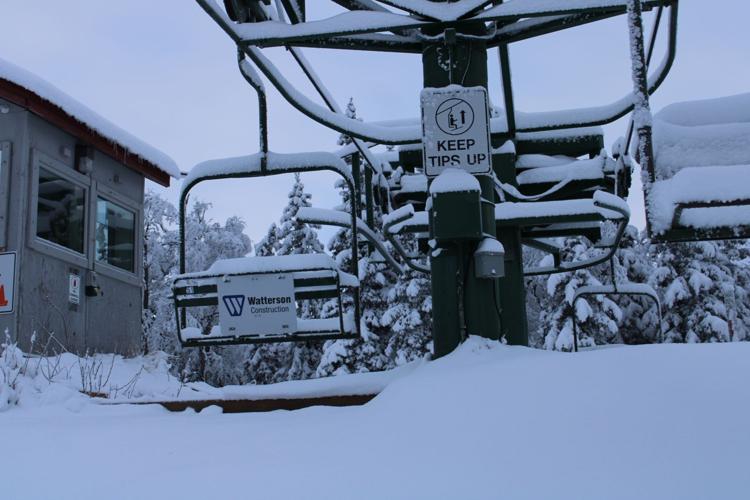 "We've been doing a solstice event for the past few years," said Bird. "But we're adding something special this year as it's become more of a kickoff event because we're getting such a late start."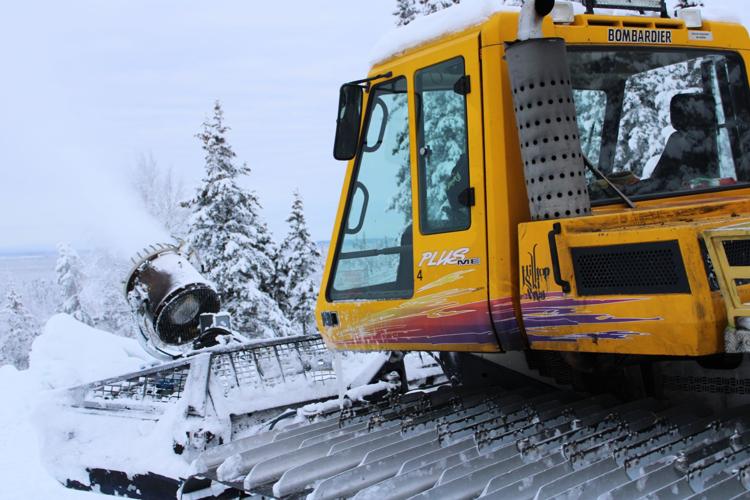 The celebration will continue inside the lodge there will be live music and dancing by Ape Entertainment, a taco bar by Qdoba Mexican Grill, cookie decorating for the kids, and hot cocoa and coffee provided by Kaladi Brothers Coffee Company.
Hilltop will also offer special discounted lift tickets for the event to enjoy the slopes that boast a chairlift, a rope tow, a platter lift, and 30 acres of groomed terrain ranging in difficulty level. Adjacent facilities include the Karl Eid Ski Jump Complex and Bicentennial Park with over 20 miles of trails for Nordic skiing.
"Hilltop is a great community and it's not just about skiing and snowboarding, we have great trail users that use the Far North Bicentennial Park and anyway that we can provide this community space for everybody is great," said Bird.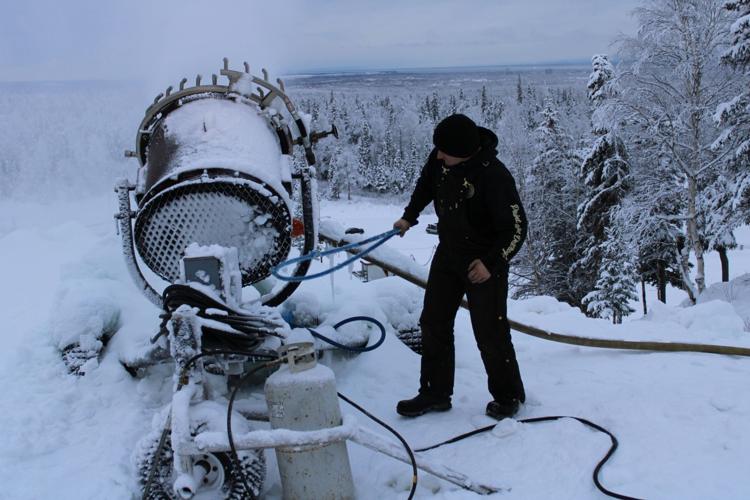 Prior to assuming his new role as general manager, assuming the helm from retiring CEO Steve Remme, after 36 years, Bird worked for Hilltop for over 10 seasons as a ski patroller with additional experience teaching at Alyeska Ski Resort and Hillberg Ski Area on JBER.
While his management role may be new, Bird is well accustomed to the challenges of making and maintaining snow at Hilltop. He explained that in order to make snow, water from the nearby creek is pumped into a holding pond, then turbines push it up into a piping system dispersed throughout the hillside. The operations team then connects an air compressor with an attached waterline so when sprayed, the air and water molecules collide, forming ice crystals as it freezes thus making snow as it descends to the ground.

"We're looking for a certain quality of snow," said Bird. "We're not just like 'turn it on and let it go,' so when it's warm we're running very minimally because the water can't freeze in the drop time it needs. We don't run unless it's 27 degrees or colder because it's got to be cold to make snow and we're pretty much a 100% snow making operation. While it's great, we don't rely on natural snow, we rely on man-made."
With the fluctuating weather recently, it hasn't been easy for Hilltop operations but their team is working diligently to get it done.
"Our mountain operations team is incredible. These guys have worked so hard in the last few weeks, working 12-hour shifts to get the mountain open and operational," said Bird. "We understand the community really wants to get out and ski and we're doing everything we can to support that."
Hilltop Ski Area is now open for winter operations 7 days a weeks: 3-8 p.m. Monday-Friday, 9 a.m. - 8 p.m. on Saturdays, and 9 a.m. - 5 p.m. on Sundays; with discounts provided to students, military and seniors.
Located in Far North Bicentennial Park at the base of the Chugach Mountains, Hilltop Ski Area was established in 1984 and is owned and operated by Youth Exploring Adventure, Inc., an 501(c)(3) organization to provide recreational programs for Anchorage youth. For more information and employment opportunities visit www.hilltopskiarea.org or call 907-346-1446.