Alaska is home to some extraordinary printmakers and illustrators. Since our state is one big small town, some of them are probably your friends and acquaintances. I have long been impressed with the artwork of Kim McNett, an explorer who lives in Homer. She and her partner Bjorn Olsen have completed numerous ambitious trips including fat bike rides from Nome to Kivalina, Point Hope to Utquiagvik, and a sea kayak/fat bike circumnavigation of the Kenai Peninsula. I asked Kim to discuss the relationship between her art and her adventures, and this is what she shared:
I have always dedicated a portion of my time to artwork, and creating art has become just simply part of who I am, and how I perceive the natural world that I interact with. I played with printmaking for many years, and it taught me a lot about positive/negative values and balancing contrast. However, I haven't created a print for a few years because I have been putting my head entirely into field sketching/journaling, and scientific illustration. I feel that these media are more descriptive of myself as an artist (currently) and I have a lot of philosophy/thought behind the benefits of the practice and I would be happy to share with you, if you are interested in going down that road. The practice of field sketching applies directly to adventure/travel, and enhances our observational skills while in new environments.
You and your partner have completed many ambitious trips around the state. How do your travels guide your selection of print subjects, the perspective illustrated in the prints, and the nature of representation (degree and type of abstraction, for example)?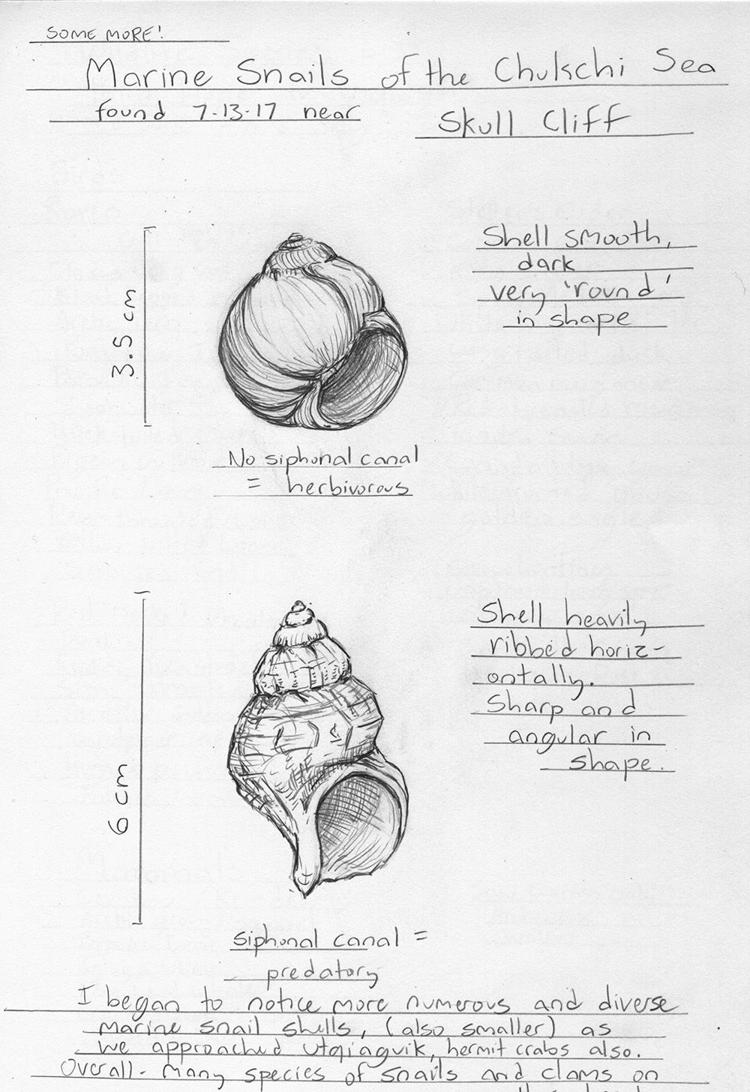 KM: Journals are always a mandatory piece of equipment for me while embarking on a wilderness trip. Depending on the nature of our travel, I may bring a small pocket journal to simply note the weather, location, and distance traveled each day, or I may bring a full size journal and set of coloring pencils. The beauty of nature journaling as an art is that you are never at a loss for subjects, you simply work to convey your surroundings. Some quick sketches and notes in a journal can also help inform a more intricate work of art to be created back in the comfort of home.
ZF: Talk about your method---are prints based on photos, sketches, or something else, and how much time (if any) do you set aside during trips to sketch or photograph with the goal of making prints later?
KM: I usually work on my journal in the evenings around camp. I often draw the landscape or unique plants or wildlife that can be observed while relaxing around camp. During foul weather, I may bring some small subjects into the tent and make detailed drawings. I will also make written descriptions of the events of the day, and build upon lists of birdlife and wildlife encountered along the way. Carving out the time is a challenge, as creativity takes energy and energy is in high demand while traveling the backcountry. A useful strategy I have found is to start during the first day of the trip, and try to enter at least one page a day. The goal is to get to an 'addicted' state, where all I want to do is open the journal and fill as many pages as possible in a day. Even if the drawings are 'shotty' on the spot, you will always look back on the journal and be rewarded with an increased quality of memory from the place.
ZF: Homer is a compelling place from which to witness impacts of climate change and ocean acidification. Does that have much impact on your art?
KM: As a naturalist, Homer is a treasure trove of inspiration. By keeping a nature journal of areas that I visit regularly, I get to note nuanced changes in the landscape, such as shifting beach sediments, eroding shoreline, or vegetative succession. Keeping a journal allows you to objectively document the world around you, and is a step away from assumptions/speculations, and a step towards an objective and scientific approach to interpreting nature.
On our last big adventure on the arctic coastline, Bjorn and I carried a GPS with programed Shorezone Waypoints, where the location of the coast had been documented several years earlier. We got as close to the points as possible, and re-documented the area. I made notes in my journal about the processes of erosion that were visible. Science doesn't have to be high-tech, it can be as simple as a dedicated and detailed observation.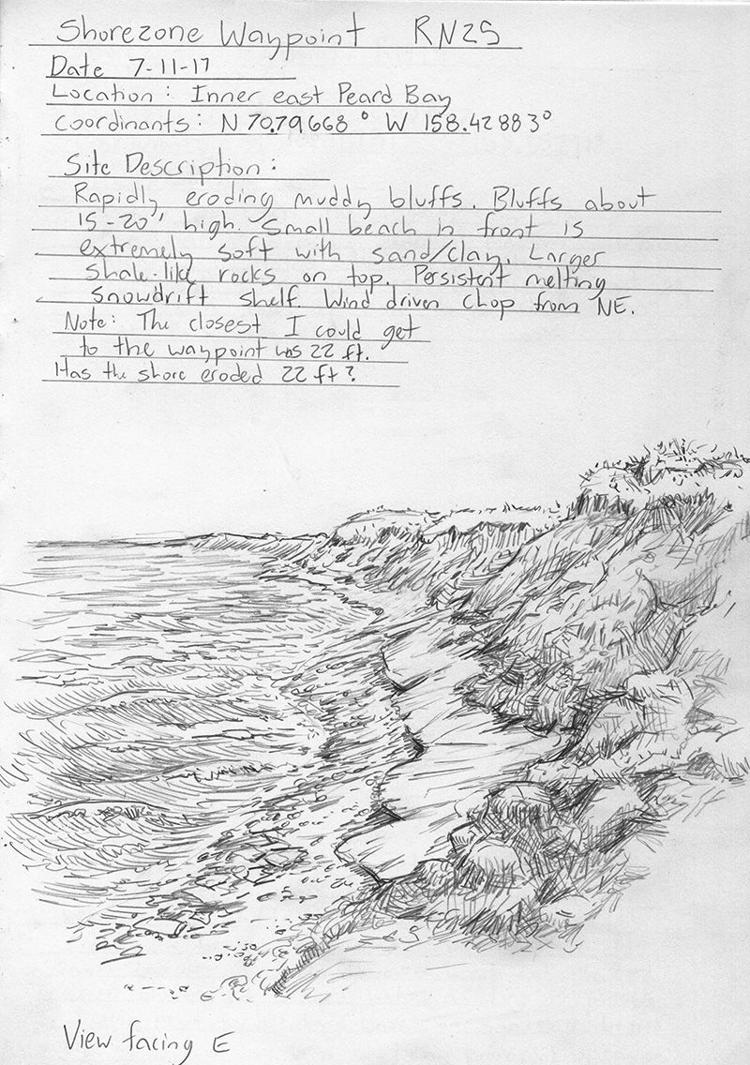 ZF: What's your next big trip and print you'd like to create?
Our next big trip will be a winter fat-bike tour, involving a segment of the Iditarod trail, or perhaps biking the Iditarod in reverse. Winter is a difficult time to keep a drawing journal, but I always bring one to document our experiences.
My upcoming art projects include a landscape for the vision of the Kachemak Bay Research Reserve's restoration efforts of Mud Bay, at the base of the Homer spit. Also, I am creating an interpretive sign series for the Dena'ina native house site located near the Center for Alaskan Coastal Studies field station across the bay.
My mission as an artist is to visually interpret scientific, historical, and place-based information in a way that is compelling to the public.
This interview has been lightly edited for brevity and clarity.