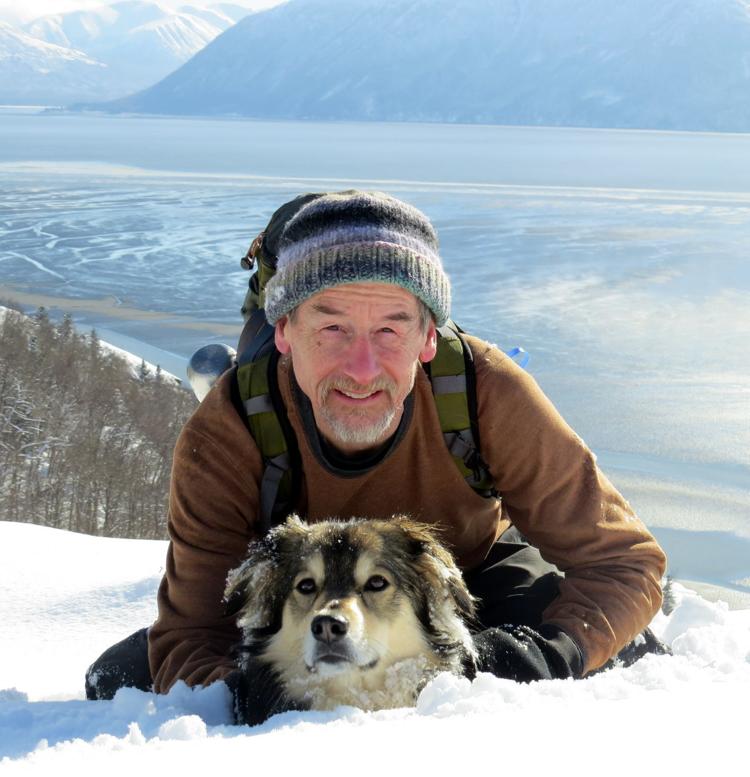 Here's a bad idea: opening portions of Chugach State Park to the trapping and hunting of lynx this coming winter.
To prevent that from happening, two groups and a local attorney recently sent the state a petition that seeks to extend a closure that began in 2014. More about that in a bit.
First, some background. After a six-year closure because of low lynx numbers, state wildlife managers have determined that the population of these wild cats in Game Management Unit 14C---which includes the Anchorage Bowl and adjacent Chugach State Park, as well as other areas—is now sufficiently large to allow some to be killed by humans. So in July the Alaska Department of Fish and Game (F&G) issued an emergency order that permits hunters and trappers to target lynx in 14C this winter. The hunting season is scheduled to run Nov. 10 to Feb. 28, with a bag limit of two lynx; the trapping season would begin Jan. 1 and end Feb. 15, with no limit.
State regulations prohibit trapping and hunting within the Anchorage Bowl and only parts of the neighboring park would be open to the killing of lynx. But the petitioners—the Alaska Wildlife Alliance, Friends of Chugach State Park, and attorney Kneeland Taylor—assert that no parts of the park should be opened, for a couple of reasons.
The first reason is a regulatory one. The petitioners (of which I'm one, belonging to Friends of Chugach State Park) note that F&G issued its emergency order in violation of statutes that established Chugach State Park. "The statutory language is clear," their petition reads. In short, F&G does not have the authority to unilaterally authorize lynx hunting and trapping in the park; as the agency that manages Alaska's state parks, the Department of Natural Resources (DNR) must give its approval.
Rather than get such approval, F&G completely ignored DNR and the managers of Chugach State Park. It's telling that copies of the emergency order issued by F&G were sent to more than two dozen individuals, groups, and agencies. But none were sent to officials in DNR and the Division of State Parks and Outdoor Recreation, nor to Chugach State Park staff.
At best this is a remarkable and inexplicable oversight. And it shows that F&G administrators have little regard for their counterparts in DNR.
In any case, the petition maintains that F&G's emergency order to open lynx hunting and trapping in Chugach State Park "was adopted in violation of the applicable statutes, since the DNR was not consulted and did not participate in the issuance of the order, Indeed, ADF&G appears to have made a point of not consulting with the DNR."
There's more. Pulling from the statutes that established the park, the petition emphasizes that among Chugach State Park's five primary purposes is this one: "to provide areas for public display of wildlife."
None of the park's primary purposes mention hunting or trapping, which I would argue clearly demonstrates that when there are conflicts, the public display of wildlife takes precedence over the killing of wildlife.
Which leads to the petition's second main argument, which might be considered more of a social one. Namely, that the increased presence of lynx in Anchorage and the adjacent park has been of great value to the people who've had the good fortune to observe these largely secretive creatures, many for the first time in their lives.
To again pull from the petition: the numerous recent sightings of lynx "have been reported in the media, including on television, in newspapers, and on social media. Thousands of local residents and visitors have enjoyed the opportunity to see these rarely seen animals. It would be a gross misallocation of this natural resource were the trapping and hunting of these animals to be allowed in Chugach State Park."
There are other issues that I believe need to be considered, not specifically addressed in the petition. First, increased reports of encounters during the past year or two make it clear that lynx which share the local landscape with us humans have become habituated to us, because so many people live and recreate in their natural habitat. That doesn't mean they are tame, but it does mean they've lost much of their natural wariness of people, much like the bears that frequent the Anchorage area.
This for me raises ethical questions about the killing of habituated wildlife. Lynx accustomed to the presence of humans will inevitably be easier to kill. Is this acceptable?
Here's another ethical issue: the recreational trapping of lynx or any other creatures.
Whatever the rationale, trapping is an inherently cruel way of killing animals. Suffering, sometimes for an extended period, is inevitable. While I can perhaps, and with great reluctance, accept the trapping of animals that's done for subsistence purposes, for survival, I am strongly opposed to recreational trapping of any kind. And that's the kind of trapping that occurs in Chugach State Park.
Here's one final point to consider: often overlooked in such "allocation" debates are the animals themselves. I would argue that, given the abundant opportunities hunters and trappers have to kill lynx throughout much of Southcentral Alaska—including parts of 14C outside the Anchorage Bowl and Chugach State Park—the park can best serve as a kind of refugium for these animals (just as it is for wolverines), not as one more place they can be killed by humans.
Several months ago, I wrote a City Wilds column that celebrated the local presence of lynx. My closing words seem appropriate here, too:
The bottom line for me: the current abundance and relatively high visibility of Anchorage-area lynx is cause for celebration, not alarm, and certainly not more "harvesting"—that is, killing—of local wildlife by us humans. Even when their numbers peak, I wish people would leave them alone, whether in the city or the park's backcountry.
Those wishing to comment on this petition are encouraged to contact DNR Commissioner Corri Feige (corri.feige@alaska.gov), state parks director Ricky Gease (ricky.gease@alaska.gov) and Ryan Yelle, chair of the Chugach State Park Citizens Advisory Board (ryan.yelle05@gmail.com).
Anchorage nature writer Bill Sherwonit is a widely published essayist and the author of more than a dozen books, including "Living with Wildness: An Alaskan Odyssey" and "Animal Stories: Encounters with Alaska's Wildlife." Readers wishing to send comments or questions directly to Bill may do so at akgriz@hotmail.com.