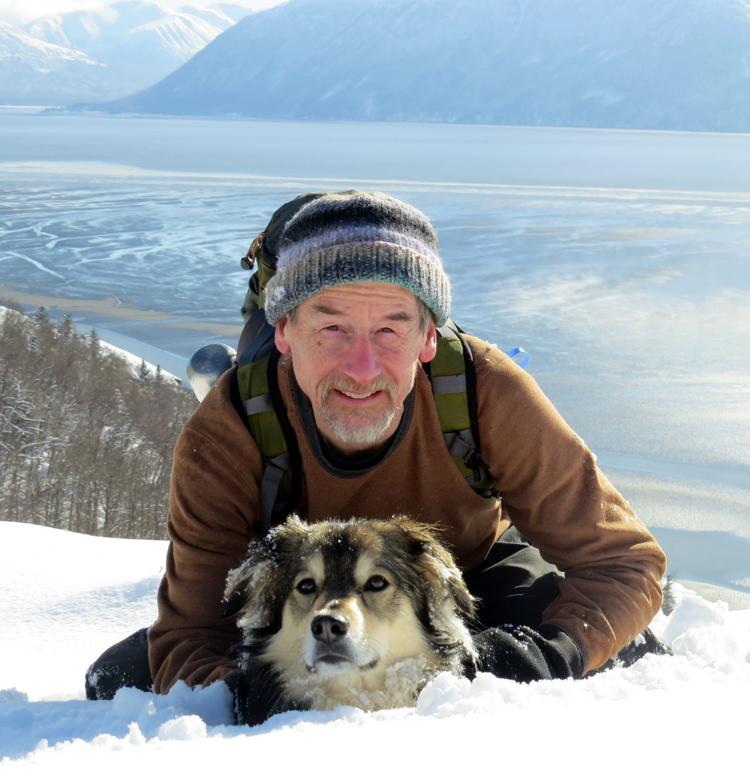 Our unprecedented summer of dry heat—which for the first time qualified Anchorage and much of Southcentral Alaska as a region of "extreme drought," according to the U.S. Drought Monitor—has been manifested in many ways, some exhilarating, some dreadful.
Because we continue to be blessed by plenty of water for irrigation, gardeners and farmers have largely benefited from the unusual warmth, as demonstrated by the abundance—and quality—of vegetables and fruits at local farmers' markets and in backyard gardens.
My neighbor is successfully growing corn stalks that have reached more than head-high; more importantly, those stalks hold large, healthy corn cobs. Friends tell stories about cherry trees that have produced bunches of tasty cherries, of the sort preferred by humans; that's highly unusual for Anchorage, in my experience. By mid-summer, strawberry and raspberry patches across the city overflowed with large, juicy fruits. And then there's that 2,051-pound state-record pumpkin that shattered the existing record by nearly 600 pounds… just to name a few examples.
Spruce bark beetles, too, have benefited from the heat and as a consequence huge numbers of spruce trees are dying in Anchorage and beyond, a deeply saddening loss for many of us. And for much of the past month or more, our city has been shrouded in thick smoky haze, blown here from fires to the north and south of us. Thankfully the only local fires to date have been small ones that have done no major harm.
Because I frequently roam the Chugach Front Range, I've seen plenty of unusual occurrences up there, too. Rambling through subalpine and tundra meadows in mid-to-late June, both Jan Myers and I commented on the gorgeous abundance, robust nature, and unusually early profusion of wildflowers. In a June 25 journal entry for a hike past Little O'Malley and up to Deep Lake, I commented on the "amazing assemblage" of wildflowers, these in an area that I've not found to be especially rich in flowers in past years. Meadows along Chugach State Park's Middle Fork Loop were lushly decorated with flowers for much of June and July. And both Jan and I agreed that we have never witnessed such a blazing richness of tall fireweed in the mountains, though by mid-August most had already gone to seed.
Berries, too, seemed to ripen earlier and more plentifully than usual. On one memorable July hike up Falls Creek Valley, I kept repeating "Unbelievable . . . unbelievable . . . unbelievable" while grazing on all manner of berries during my passage through subalpine habitat: black and red currants, raspberries, watermelon berries, salmonberries.
The abundance—and fat juiciness—of the salmonberries was especially astonishing. Falls Creek Valley is the northernmost locale where I've found salmonberries in the Anchorage area. Because they're near the northern limits of their range, salmonberries aren't especially fruitful here.
Though I've hiked the trail for many years, over the past decade—as I've gotten to know the valley better—it's become one of my favorite Chugach rambles. Often I'll ascend Falls Creek into its upper alpine bowl two or three times during the spring and summer (and some years more). Most years, I'll spot no more than a few dozen salmonberries. And because hikers pick the berries as they ripen, the fruits don't last long.
This year, however, the bushes produced hundreds of salmonberry fruits. Maybe thousands. On that July hike, I picked only the fattest, juiciest salmonberries and still probably ate several dozen—leaving many more for other hikers. It was indeed an unbelievable experience.
As much as I enjoy salmonberries, raspberries, and red currants, tundra blueberries are by far my favorite wild fruit. Prospects looked great in early summer; I'm not sure I've ever seen so many blueberry flowers in the Chugach Front Range. And some scouting trips to check on early ripening berries with Jan in late July and early August also showed promise.
Still, I worried about the continued heat, and especially the ongoing drought.
Mid-summer berries and wildflowers had benefited from the front range's substantial April snows and May rainfall. Even into late July, the tundra held substantial moisture. But by early August, subalpine and alpine meadows were showing significant signs of drying.
When Jan and I went on an Aug. 3 scouting hike, the "blues" were abundant. And I thought they were nearly "ripe enough" for picking. Jan, whose picking standards are higher than mine, disagreed. She figured the berries wouldn't be in prime condition for another two or three weeks. (I should probably note here that I love wild blueberries in a wide range of conditions, from those that are a little on the crunchy side and not fully ripened into softness, all the way through peak ripeness and beyond, to those that have been slightly frosted.)
Normally I'd have agreed with Jan about prime picking. But I kept thinking about our drought. If the rains didn't arrive, the blues might shrivel instead of ripening into plump, succulent berries. So on Aug. 8 I went picking and collected a couple of quarts. (My preference is to combine berry picking with a hike and I rarely pick for more than an hour or two at a time.) Yes, they were a little on the crunchy side; but they were plenty tasty both in the wilds and in my daily breakfast yogurt back home.
Jan finally joined me and another friend on Aug. 14, though she did so reluctantly. When we got to a favorite spot—which of course shall go unnamed—we found that some of the blues had already begun to shrivel and dry. We still picked berries, but they weren't prime—and were never going to be.
As I write this in late August, I've been to the Chugach Front Range on a half-dozen blueberry picking "expeditions." (My local berry picking efforts were interrupted by a trip to Byers Lake, in Denali State Park, where the public-use cabins remain open though the campground is closed. Byers Lake and neighboring Kesugi Ridge turned out to be rich in high-bush and tundra blueberries, respectively, and I brought plenty home with me.)
As I predicted—and feared—the front range's blueberries are already shriveled and dry in many areas, including one favorite spot where Jan and I didn't even bother to pick the blues, which were abundant but so shrunken and drained of juice they didn't seem worth harvesting. It's the first time I can remember going berry picking in Chugach State Park and coming home empty.
Still, by late August at least some places continue to hold round, soft, juicy tundra blueberries. How long even those will stay "prime" depends on how much moisture the mountains receive in coming days and weeks. In recent years I've picked blueberries into October, but if the drought continues, I can't imagine there will be much worth harvesting even by mid-September. But by then I'll have enough blues to keep me happy throughout the winter and into next spring.
Anchorage nature writer Bill Sherwonit is a widely published essayist and the author of more than a dozen books, including "Living with Wildness: An Alaskan Odyssey" and "Animal Stories: Encounters with Alaska's Wildlife." Readers wishing to send comments or questions directly to Bill may do so at akgriz@hotmail.com.