While standing atop high ridges in the Chugach Front Range, I sometimes turn my gaze toward the Anchorage Bowl. In those moments, I take in the many streets and neighborhoods that stretch upward from our city's lowlands into what we locals call the Hillside area, until they abruptly stop.
Studying the irregular, yet well-defined border between human-occupied places and adjacent wildlands (that boundary also readily distinguished from parts of the Anchorage Bowl) I'm inevitably filled with both gratitude and amazement.
Given the political, social, and economic realities that have existed since I made Alaska my home in 1982, it has always struck me as a truly remarkable—and marvelous—thing, that once upon a time a group of visionary Alaskans began a successful preservationist grassroots movement that led to the creation of not only Chugach State Park but an entire state parks system.
Equally remarkable is that state lawmakers joined with Gov. Keith Miller to establish not one but three parks, with more than 1 million acres among them, within five months' time. That same year, 1970, state government created a Division of Parks to manage this new wealth of parklands (in 1984, it would be renamed the Division of Parks and Outdoor Recreation).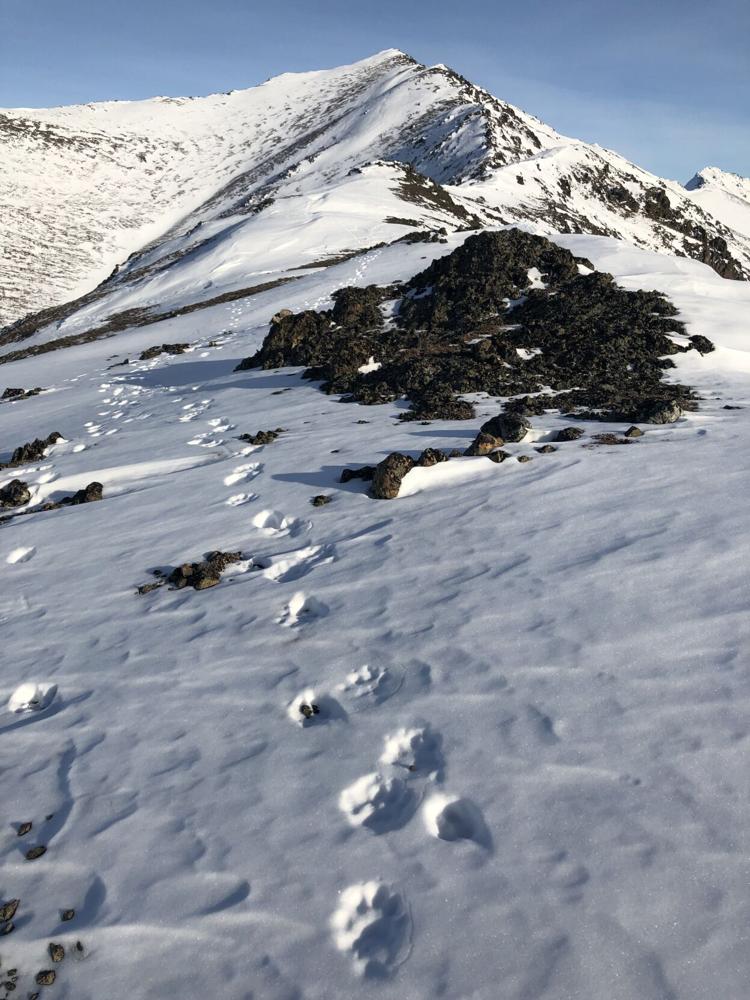 Now here's the crazy part: all of this happened with the critical help of political leaders from both major parties, including a Republican governor.
It's hard to imagine anything comparable happening today, a fact recognized by Sharon Cissna, herself a former legislator (she served in the Alaska House of Representatives from 1999 to 2013), but better known in some quarters as the "Mother of Chugach State Park."
It's telling that Cissna, now in her late seventies, says with a chuckle and a twinkle in her eye, that she prefers to think of herself as the park's "handmaiden." A sense of humor can be a helpful attribute when facing an unprecedented challenge.
Recalling those heady days, Cissna has shared her belief that "It was meant to happen. It was a moment in time when the right people and the right idea came together at exactly the right time. And so we saved a jewel."
Though Cissna refers specifically to Anchorage's 495,000-acre "backyard wilderness," Chugach State Park, she could easily be describing Alaska's unparalleled state park system, which this year turns 50 years old.
Public events intended to recognize and celebrate the birth of that system and its three original parks a half-century ago had been scheduled to occur this year in several communities scattered across the state, from Ketchikan to Fairbanks. But most have either been cancelled or postponed because of the novel coronavirus pandemic, so the parks' golden anniversary has gone largely unnoticed. Still, it's worthwhile to commemorate the roots of this amazing system, which doesn't get the acclaim it deserves.
Some park historians have traced the idea to build a locally managed network of units for public recreation to the mid-1950s, when Alaska was still a territory. Many campgrounds were transferred from the federal government to Alaska soon after statehood and two state "recreation areas" were established in 1966-67. But it wasn't until 1970 that the legislature formally created Alaska's first "true" state parks and the system to manage them.
Alaska's Division of Parks and Outdoor Recreation now encompasses more than 3.3 million acres, spread across nearly 160 units, from the state's Panhandle to its Southwest and Interior regions. Those units include recreation areas, historic sites, trails, and more; but the gems of the system are the five officially designated state parks and a single preserve.
Three of the system's "crown jewels"—Chugach, Kachemak Bay, and Denali—were established during that heady year of 1970. Within their boundaries and others to follow, including 1.6-million-acre Wood-Tikchik, the nation's largest and wildest state park, are some of Alaska's grandest and most pristine wilderness landscapes and ecosystems. In fact three of the parks—Denali, Kachemak Bay, and Wood-Tikchik—encompass lands and waters once proposed for national park status but were instead pre-empted by Alaska through the statehood act.
These parks are places of glaciers and unscaled mountains, of centuries-old coastal rain forest and high-alpine tundra, of salmon-rich streams, vast lakes and remote islands, of grizzlies and Dall sheep, wolverines and wolves, eagles and swans and whales.
For all their wildness and unspoiled beauty, these parklands are by Alaska standards largely easy to reach. Most Alaskan residents also consider the state parks to be more user friendly than national parks, with campgrounds, public-use cabins, trail systems, and other facilities that make it easier to explore land- and seascapes without necessarily having to rough it. They also allow a broader range of recreational activities than their federal counterparts.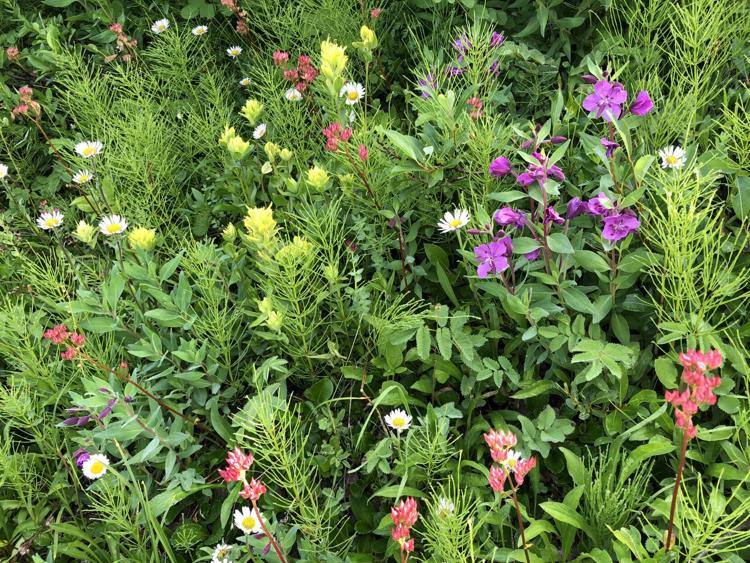 While celebrating the wild splendor protected by the entire park system—a magnificence not fully appreciated by the majority of Alaskans—what I primarily wish to remember and honor here are the origins of our city's backyard wilderness, the nearly half-million-acre Chugach State Park, which encloses the western end of the 300-mile-long Chugach Mountain Range. I'll mention here that "Chugach," the name of our nation's third-largest state park, is adapted from the name of indigenous people who have long resided in the Cook Inlet region.
Though neither as high or remote as its eastern extension, beyond its civilized fringes the western Chugach is a wild and rugged mountain kingdom, rich with wildlife, jagged spires, forested valleys, rushing streams, tundra meadows, and alpine lakes.
A place of expansive alpine tundra, fringed by boreal forests and coastal waters, Chugach State Park is home to 155 peaks—the highest is 8,005-foot Mount Bashful—and is seasonally inhabited by nearly 50 species of mammals, from beluga whales to Dall sheep, wolverines, and little brown bats, plus more than 100 species of birds, nine species of fish, and one amphibian, the wood frog.
Within its boundaries, the park features two of Alaska's premier wildlife-viewing opportunities: the annual rutting and post-rut autumnal congregation of moose in the South Fork of Campbell Creek, where dozens of bulls, cows, and calves may be seen, an easy walk from the Glen Alps trailhead; and the common presence of Dall sheep at Windy Corner, along the Seward Highway, a half-hour's drive from downtown Anchorage.
It's been estimated that Chugach State Park annually receives more than 1 million visits, the great majority by Alaskans, who use its lands and waters in myriad ways, among them: hiking, backpacking, camping, picnicking, wildlife viewing and photography, berry picking and gathering of other wild edibles, ridge walking, dog walking, hill running, mountain racing, rock and ice climbing, mountaineering, horseback riding, mountain biking, road cycling, hang gliding, boating, pack rafting, fishing, hunting, trapping, snowmachining, snowshoeing, mushing, nordic and downhill skiing, snowboarding, and others I've likely overlooked.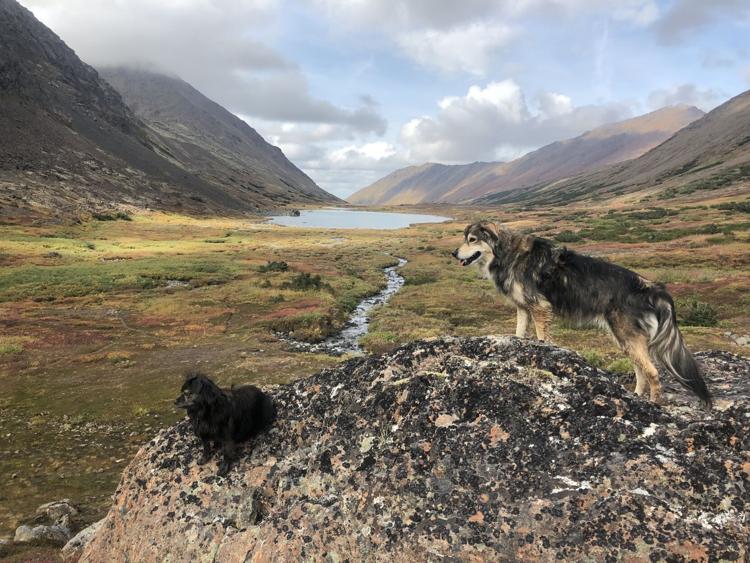 Though statistics and lists can in some ways measure the bounty of the place, they can't capture its magic.
While I understand and greatly appreciate the value of the park's developed "front country"—the picnic areas, campgrounds, scenic overlooks, public use cabins, and more—to those who don't have the time, resources, or inclination to go deeper into the park, what makes Chugach a "jewel" for me and many others are the wonders, both big and small, to be found in its backcountry. This has become even truer for me in recent years, when I've explored the park year-round in ways that I didn't when younger (a story in itself, parts of which I've shared in my City Wilds columns).
For all of my wanderings, I have barely touched the park's wilderness core, which includes mountains and valleys visited by a tiny percentage of Chugach visitors. Anyone who's adventured beyond the park's easily accessible edges understands the magic of its wilder areas.
The magic is for me manifested in many ways (and here I'll name only a few): from expansive solitude to exhilarating encounters with wildlife, including some rarely seen species (a ridge-top meeting with wolverine ranks among the most astonishing experiences I've had anywhere, and who would ever have guessed that wood frogs inhabit these mountains?); walkabouts on high alpine ridges with views that seem to extend forever; lush meadows of wildflowers and rich patches of savory "tundra blues"; and the warm glow of a winter sunset, followed by deepening twilight, while standing atop a peak that overlooks the sparkling lights of Anchorage below
The most amazing part of Chugach State Park's allure, perhaps, is that all of these can be experienced within a few miles (and sometimes less) of the park's trailheads, which in turn are mostly a short drive from the city's center, at least for those of us drawn to the Chugach Front Range.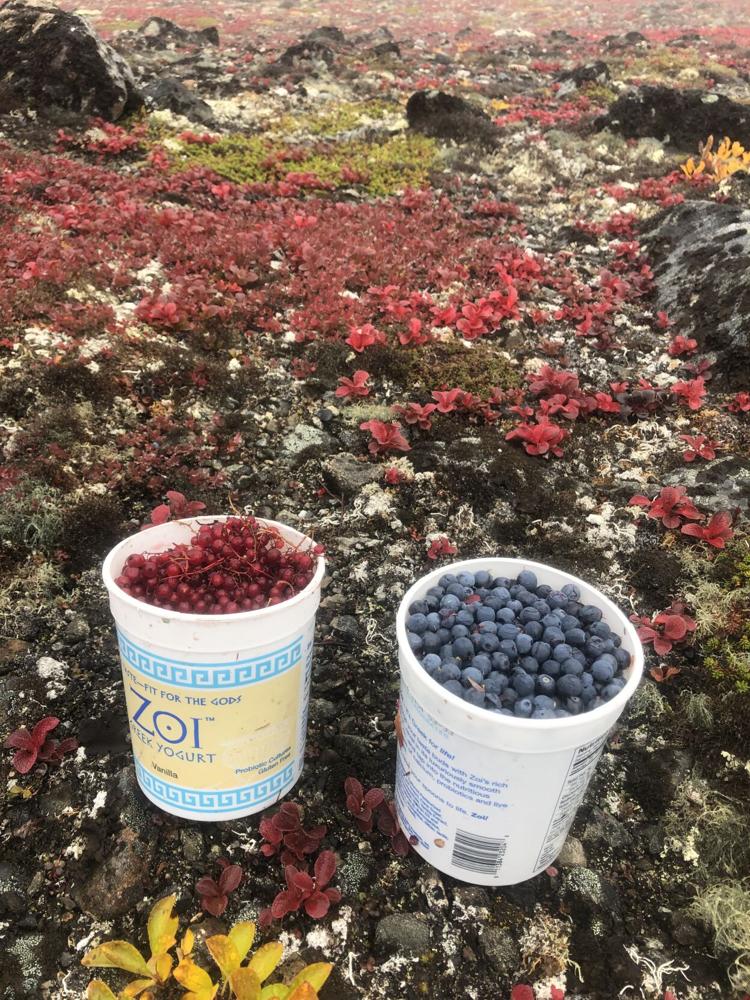 For all of this, we must thank a grassroots movement of the sort rarely seen in Alaska. Cissna recalls, "There were a lot of good people involved representing all sorts of interests. It was a community effort in the truest sense."
As with any movement, there were leaders. Instigators. Provocateurs.
Among the most persistent and passionate was Cissna, then a student and sixties-style activist. She'd come to visit Alaska in 1967 and, like so many others, she stayed. Before long she joined the Mountaineering Club of Alaska and the Alaska Conservation Society, and helped to form the Alaska Chapter of the Sierra Club. "There wasn't much of an environmental community back then," she once told me. "We felt like lonely voices in the wilderness."
Small numbers were, however, balanced by deep dedication. A core group of Anchorage-area activists met regularly on Thursdays to discuss Alaska's conservation issues. Often they talked of the need for more protected federal and state parklands.
Among Alaska's unprotected lands were those in the Chugach Mountains east of Anchorage.
Since the 1950s, hikers, hunters, horseback riders, skiers, climbers, and other recreational groups had tried to get parts of the western Chugach Range preserved as parkland, to no avail. The turning point came in 1969, when the state announced it would open Indian Valley to commercial logging.
Cissna considered the timber-harvest plans appalling. So did Art Davidson.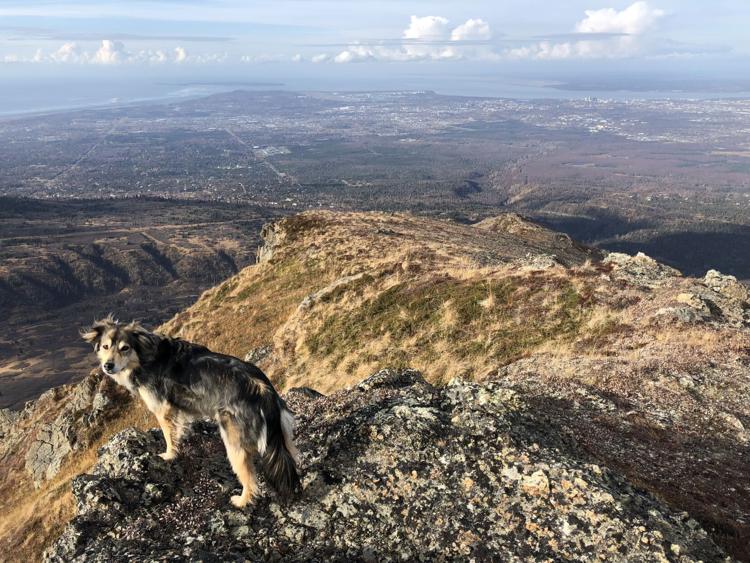 Davidson had hitchhiked to Alaska in 1964, a 20-year-old in search of climbing adventures. Surrounded by mountains, most of them still unnamed and unclimbed, he quickly fell in love with the land. And he too stayed. The Chugach Mountains were the first peaks Davidson explored; eventually they would become his home.
After a night at Powerline Pass, he had hiked down into the forests of Indian Valley. "It was," he once recalled, "like being in heaven."
Now that forest was going to be logged.
"My immediate reaction was, 'We can't let them do that. Besides being a beautiful place, Indian Valley was used by all kinds of community groups: Boy Scouts and Girl Scouts, skiers, hikers, horse riders, mountaineers."
Davidson and Cissna, along with other logging opponents that included Ted Schultz, Pete Martin, and Warren "Skip" Matthews (the latter to eventually become chief justice of the Alaska Supreme Court), met to discuss a strategy.
"As an attorney,," Matthews says, "I was asked to come up with a legal theory to oppose the logging plan. We did enjoin it and settled the case. The state agreed it wouldn't harvest timber within certain areas, including that valley."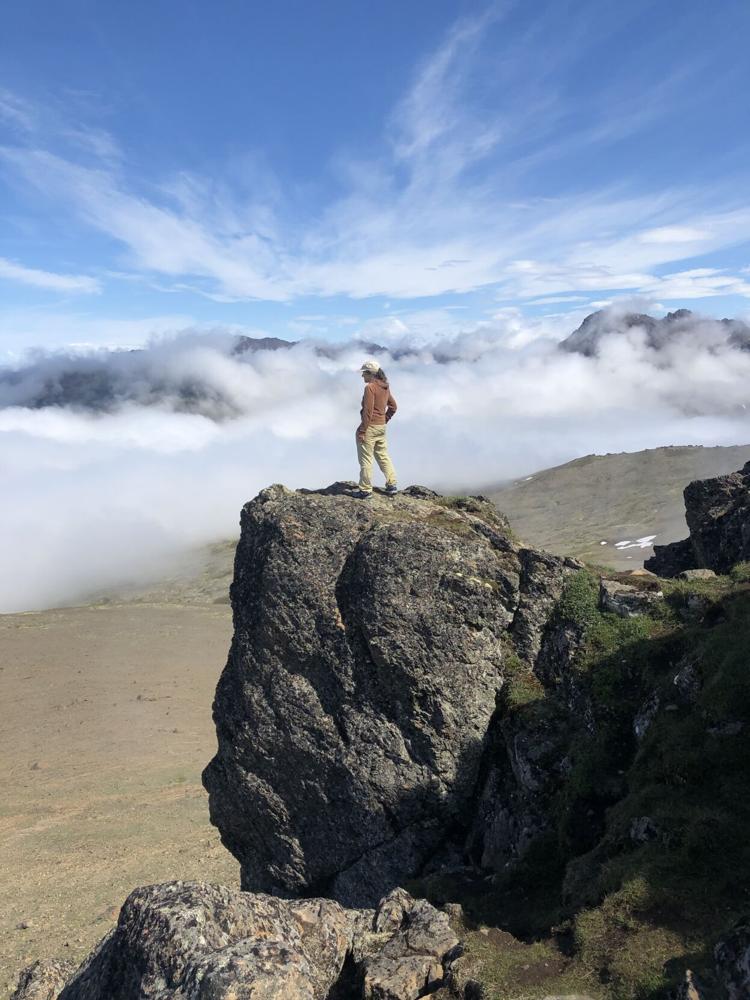 Though satisfying, the court victory left the activists wanting more.
"We'd put so much energy into trying to block development," Cissna explains. "I was getting tired of fighting against something. I wanted to fight for something."
Matthews adds, "The proposed sale drove home the need for permanent protection of the state lands east of Anchorage."
The allies didn't have to look hard for a new cause: the federal government had already announced plans to give the state a half-million acres adjacent to Anchorage, most of it in the Chugach Mountains. There would be no better time to push for a park.
In August 1969, a group of some twenty activists—the earlier logging opponents at the heart of the effort—launched a campaign to establish a wilderness park in Anchorage's backyard playground.
Things happened fast after that.
Members of the Chugach State Park Ad Hoc Committee wrote letters, initiated petitions, gave slide shows, and staged meetings all over town.
One pivotal gathering was a dinner hosted by the Alaska Conservation Society and the Alaska Chapter of the Sierra Club, to which local state legislators were invited. Besides great food and a warm reception, they were treated to enthusiastic presentations by several park advocates.
"That," recalls Matthews, "proved to be quite a success."
Within a few months, the activists had won the support of nearly all of Anchorage's recreational groups, received the blessing of local politicians, and, by January 1970, had a bill introduced to the Alaska Legislature. Matthews played a key role in drafting the legislation, using an Oregon park as a model. Ted Smith, with the Department of Natural Resources, also helped immensely by providing a legal description of the state lands beside Anchorage; he would later become the park system's first director.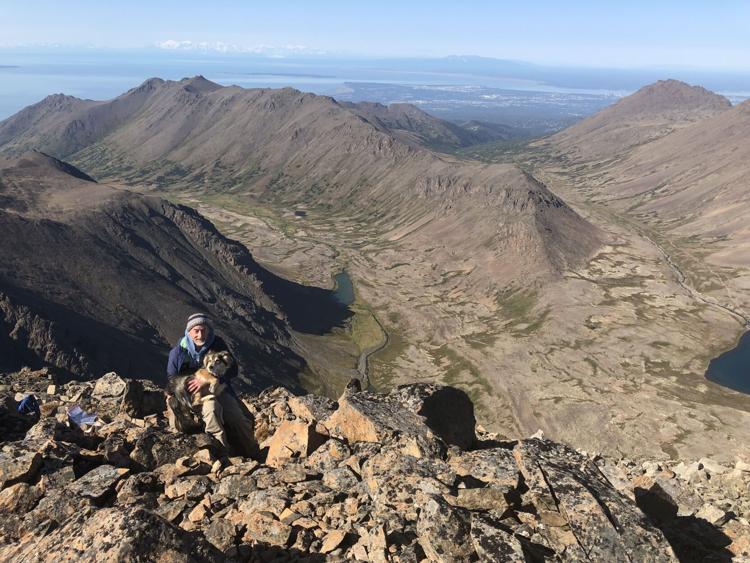 Another park activist, Doug Baily, recalls a key question that arose while the bill was being prepared: how big a park should we seek? "There was talk that if we ask for 50,000 acres, we might get 10,000. We wanted a lot more than that. Finally we agreed, let's ask for the whole thing, 495,000 acres. What did we have to lose? So we went for the whole thing—and we got the whole thing!"
Legislation to establish Chugach State Park was introduced in the state Senate by Lowell Thomas Jr., and in the House by Helen Beirne, both of them Republicans. As Pete Martin commented decades later, "That shows you how different things were back then."
The bill passed both houses of the Alaska Legislature in May 1970, and Gov. Keith Miller signed it into law on Aug. 6 of that year.
The legislation that established the park defined five primary purposes. These included protection of the park's wilderness core, as well as areas of "unique and exceptional scenic value," areas for the public display of wildlife, diverse recreational opportunities, and protection of "a satisfactory water supply for the use of the people."
Cissna, among others, continues to marvel at the speed and ease of it all. "By the time it got to the legislature, there was almost no drama. We had done our homework, recruited allies. . . . In one sense we were very lucky; resistance began to build almost as soon as the park was a done deal. It needed to happen when it did, or that land would have gotten divided up, I'm sure of it."
Matthews reflects, "It was a different world, a truly bipartisan effort. I think people were ready for something like this. Alaska was on the verge of major oil development [on the North Slope] and people seemed to think we needed some balance."
Even as park advocates in the Anchorage area were shepherding the effort to establish the city's protected backyard wilderness, Alaskans in other parts of the state were doing their part to permanently protect state-owned wildlands in the Denali and Kachemak Bay areas.
Just as Sharon Cissna is widely considered the "mother" of Chugach State Park, so Clem Tillion has been tagged the "father" of Kachemak Bay State Park, for good reason: he, more than anyone, was the driving force behind its creation.
Now in his mid-90s, Tillion settled in Halibut Cove in the 1950s with his wife, Diana, and their children. Less than two decades later, he learned that the expansive wildlands neighboring their homestead were endangered.
As with the lands outside Anchorage that would become part of Chugach State Park, in the late 1960s the state's Department of Natural Resources announced its intention to hold timber sales in the Kachemak Bay area. That riled a lot of the region's residents, including and especially Tillion, an influential force who happened to be a state representative as well as a homesteader and commercial fisherman.
In an interview decades later, Tillion recalled his preference to protect much of the region's wilderness as parkland, rather than have it logged—as long as such lands were managed by the state: "I think we do need big parks, but I don't support anything run by the federal government; I'm much like my forebears in that way.
"I picked out the places that people shouldn't live and put them in the park. Anything with a harbor I left out, so there could be development."
To ensure his vision of the park would be the one he preferred, Tillion "hand drew those boundaries."
Along with state Sen. Bob Palmer, Tillion introduced legislation that would establish a park of 105,387 acres and Kachemak Bay State Park was officially born on May 9, 1970, making it Alaska's first state park (two months older than Chugach). Two years later, the legislature added nearly 200,000 acres, designating those lands and waters Kachemak Bay State Wilderness Park. In the late 1980s, another 68,500 acres were added to the side-by-side units.
Essentially treated as a single entity—though with added protections in the designated wilderness—the two park units together encompass some 380,000 acres of mountains, glaciers, lakes, river valleys, ice- and snowfields, coastal rainforest, alpine tundra, tidal marshes, sheltered bays, steep-walled fjords, waterfalls, storm-wracked outer coast, and ocean. No other state park, and only a couple of national parks, can boast such a variety of habitats, wildlife, and recreational opportunities. Yet for all of that, Kachemak Bay remains one of Alaska's lesser-known parks.
Hundreds of miles north of Kachemak Bay is the third member of Alaska's original parks: Denali State Park, sometimes referred to as "Little Denali" in deference to its much larger and more famous neighbor, Denali National Park and Preserve.
Much as Clem Tillion had expressed his disdain for national parklands when discussing his vision for a park at Kachemak Bay, state opposition to the idea of more federal parklands helped to fuel the birth of Little Denali.
In the late 1960s, word began to spread that the National Park Service was considering an expansion of then Mount McKinley National Park south of the Alaska Range and had shown an interest in obtaining state lands there. Alaskans opposed to what they considered federal over-reach—including many members of the Alaska Legislature—decided to short-circuit that possibility by pushing their own vision for a state park.
The approaching completion of the Parks Highway to connect Anchorage and Fairbanks (finally finished in 1972) added further incentive. Tourism advocates envisioned a new year-round visitor destination, to eventually include a luxurious hotel, visitor center, snowmachine trails, and a scenic ridge-top drive. Some of the grandest visions have never been realized on state parkland—a relief to many of us contemporary park advocates—though "South Denali" development in and around Little Denali has indeed become a visitor draw.
The best part of all is that the visionary thinking of the late 1960s led to the creation of Denali State Park on Sept. 21, 1970, the third of the original three, and, along with Chugach, one of my favorite wildlands and a place that I visit annually. The original park protected nearly 281,000 acres and a later expansion to the west (to include parts of the Peters and Dutch Hills) increased its size to some 325,000 acres.
Nowadays many people pass through Little Denali without realizing it, while speeding north (or south) on the Parks Highway to other destinations. But I love this largely overlooked gem, particularly for the hiking and backpacking opportunities it presents, whether on Kesugi and Curry Ridges or in the more remote and challenging-to-reach Peters Hills. The park's public-use cabins are a treasure too, as many Alaskans (and a growing number of tourists) know, both at Byers Lake and the much more recent Kesugi Ken area.
During its first year, Chugach State Park had no headquarters, no permanent staff, no management plan, no enforcement, and no visitor programs.
"It was like 'wild frontier Alaska,' a playground for dirt bikes, jeeps, hunters, target shooters, activities that conflicted with other uses and park values," former superintendent and Alaska State Parks director Neil Johannsen has recalled. "People basically did whatever they pleased."
That began to change in 1971, when Johannsen became Chugach's first superintendent (he would later serve as state parks director for nearly 13 years). Among his resources: a roll of maps, a snowmachine, a worn-out station wagon, and a $20,0000 annual budget. With minimal staff, Johannsen spent his first year working 12-hour days, seven days a week.
Recognizing the challenges ahead, he actively recruited allies, people with a stake in the park's future. He sought advice on how the park should be developed and protected and, perhaps most important of all, he began to educate the public about the new park.
"Chugach State Park is a big damn deal," Johannsen told me years after he'd served as its first superintendent. "It's the Alaskan dream: wild country, with tremendous opportunities for recreational use. Setting aside this park is one of the most significant things this state has ever done."
As one might expect from Alaska's longest-serving state parks director, Johannsen extends his praise to the entire system. "These special places, the culmination of the vision and hard work of so many persons, should be viewed as nothing short of a 'system of dreams'—the dreams of citizen activists who continue to dedicate themselves to the protection and wise stewardship of this outstanding park system."
Amen to that. And a cheer to celebrate the first 50 years.
Anchorage nature writer and parks advocate Bill Sherwonit is a widely published essayist and the author of more than a dozen books, including "Alaska's Accessible Wilderness: A Traveler's Guide to Alaska's State Parks" and "Chugach State Park: Alaska's Backyard Wilderness," with photographer Carl Battreall. Readers wishing to send comments or questions directly to Bill may do so at akgriz@hotmail.com.