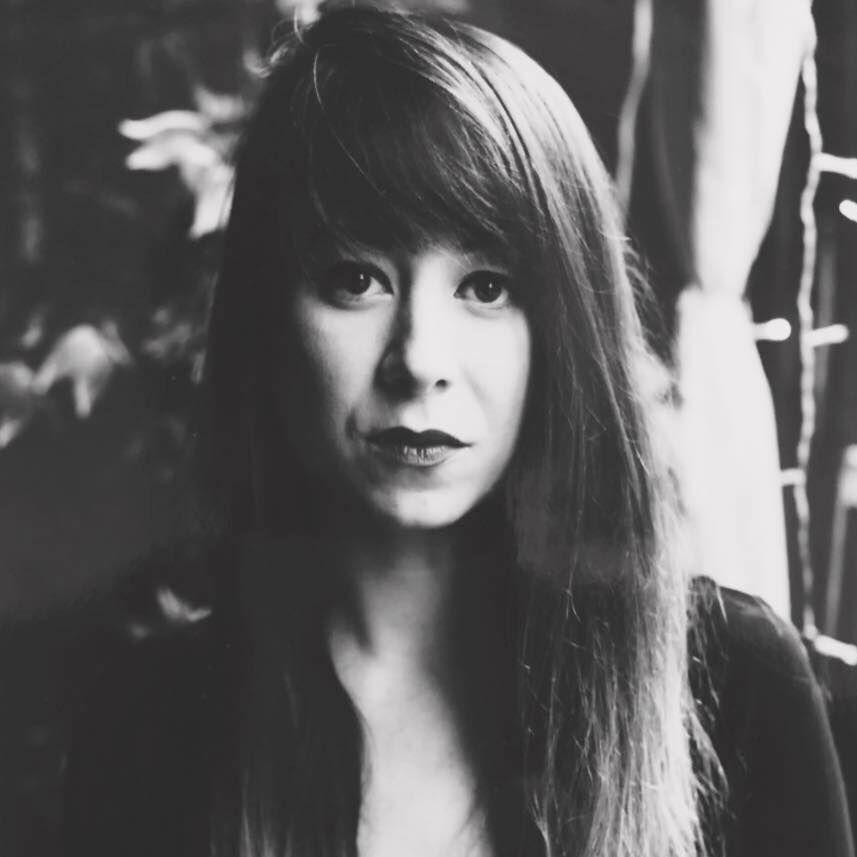 Chase Bowerson grew up, like most Alaskans, with an endless love for all things outdoors. His father Jeff Trent, who he lovingly called "pops," was an avid hunter, so naturally Bowerson started inundating himself with the ins and outs of Alaskan hunting, from specific hunting seasons, to regulations, to how to use every part of the animal, including how to tan hide, to purchasing and learning how to use a bow and arrow. 
"Chase wanted to go hunting so bad with his pops," Kelly Bowerson Trent, Chase's mother, tells me. "That was something that was always on the agenda, but Chase was working out of town a lot the last few years because of his construction job. So he hadn't been able to go on the hunts because he would be out of town working. You know how life is. You're just like, 'Next year.'" 
This year was going to be different, though. Chase, his pops, and his brothers, Whey Bowerson and Aaron Trent, had vowed to make 2021 the year they finally went on a hunt together, and all put in for a moose tag. As fate would have it, Chase pulled the tag.
He was killed before he could use it.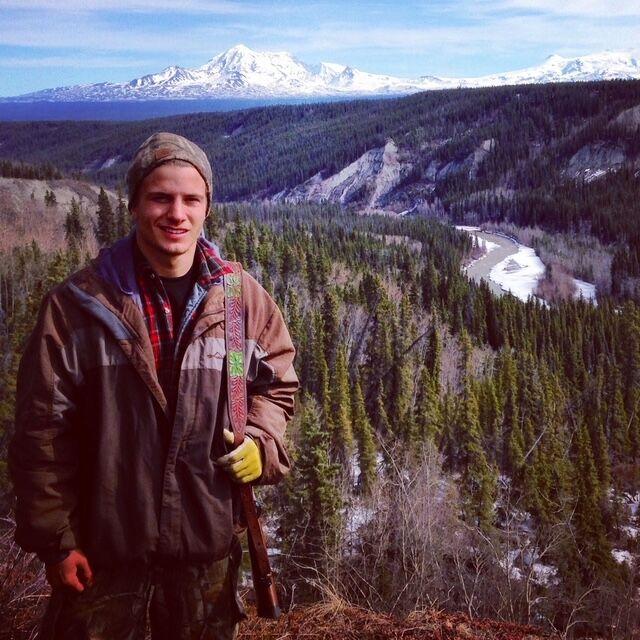 On Jan. 2, Chase, who was just 26, was killed by a friend. According to published police reports, Chase was left on the side of the Glenn Highway by Brian McGee, 25, wearing nothing but jeans and a t-shirt in -8 degree weather. McGee then returned and struck Chase with his vehicle, killing him. McGee has been indicted on one count of first-degree murder, two counts of second-degree murder, one count of manslaughter, and one count of failure to render aid. 
Chase is my second cousin, and from across the country I have watched with great horror and profound sadness as my family members mourned, and continue to mourn, an unspeakable loss while simultaneously preparing for a trial that lawyers have told them could last years. 
"When I first heard it I didn't believe them for quite a few minutes," Trent says. "I fell down, I do know that. Jeff had to catch me. I just wanted to fall into a hole." Trent was a week away from turning 49 when she received the news that her son was killed, and said she immediately started doing the math in her head, realizing she was going to live longer without him than the time she had with him. 
"God, I have a whole lot of life left and he's not going to be there." 
Those feelings immediately came rushing back to Trent when she was notified that Chase pulled a moose tag nearly a month after he was killed. She immediately called the Alaska Department of Fish and Game to let them know that he was deceased and, as the executor of his will, requested that they transfer the tag to a proxy hunter — i.e. one of his immediate family members who had also put in for a tag. The plan was to go on a hunt in Chase's honor. To do what he always wanted to do.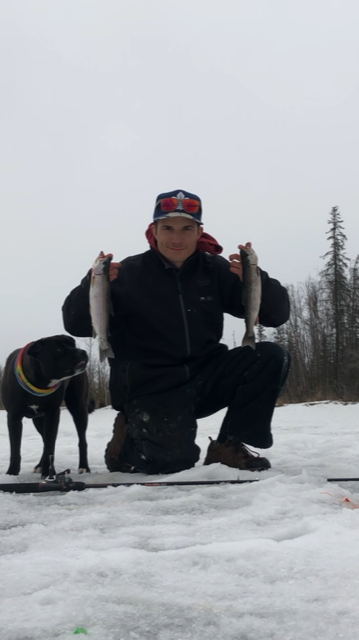 The request was immediately denied. 
"I'm the executor of his estate, and this is the only thing that they're like, 'No, that's not his.' Even though he paid for it," Trent explains. "It's very traumatizing to go through your loved one's things, especially when it's your child's. Every little thing of his I want, down to little scraps of paper if he wrote something on them. So with [Fish and Game] just saying, 'Well, you need to send it back to us.' It was just so coldhearted to me."
"The Department is sympathetic to the family for their loss during this difficult time," Todd A. Rinaldi, Regional Management Coordinator of the Alaska Department of Fish and Game, said in a written statement. "Alaska Statute 16.05.405 states when game can be taken on behalf of other hunters, and because this is a statute, the Alaska State Legislature would have to take action to affect change. The Department regularly works with individuals to identify additional hunting opportunity in situations where proxy is either prohibited or when individuals do not qualify for proxy hunting. There are many opportunities across the state to accommodate hunters' needs when proxy is not an option." 
After requesting an emergency meeting to alter the statute with Larry Van Daele, the chair of Alaska Board and Game, similar sentiments were shared. Van Daele said he was sorry to hear about my family's tragic loss and how much it must have impacted us all, then shared that he had "checked with various government levels within the State of Alaska and have come to the same conclusion that you were told earlier. Because the rules governing a permit transfer like you are requested are promulgated by the State Legislature (i.e. a statute), it is beyond the authority of the Board of Game to change it in any way, even with an emergency meeting. On behalf of the Board of Game, please accept our sincere condolences and apologies for not being able to accommodate your request." 
In an attempt to start the legislative process necessary to change the statutes, and take something off my family members' plates as they continued to grieve, I sent emails — often more than once — to Sen. Dan Sullivan's office, Sen. Lisa Murkowski's office, nearly every sitting senator of the Alaska State Legislature, and Gov. Mike Dunleavy's office. 
Sen. Mia Costello responded with a simple sentence: "My condolences on the loss of your cousin." That was it. She has not responded to a follow-up email.
A representative from Gov. Mike Dunleavy's office responded, explained that she had spent 45 minutes looking into the matter to see if "I could find any small opening in the door I could squeeze through to help with this situation." This representative shared, again, that due to statutory language, there is "just no way to be able to transfer the permit to another family member. The proxy does not work because it is only the beneficiary (Chase) who can ask for and delegate a proxy. The meat harvest, were there any, must be returned to the beneficiary. There are additional requirements that I can't overcome because he is deceased." 
This representative also shared that she contacted Chase's mother. Trent confirmed she spoke to someone from the governor's office, and says that this representative told her she spent two hours on the matter, not 45 minutes. The governor's office was issued a request for comment, but one was not provided at the time of publication and the governor, to date, has not been briefed on the issue. 
Chief of Staff for Sen. Natasha von Imhof, who represents my family members' district, shared that this was the second such situation with proxies that they had heard of within the last year, and that their office is eager to do what they can to right this wrong. 
"Sen. von Imhof is committed to working with our legal department to review the current statute and write a bill to fix the proxy issues, discussing the potential changes with the Fish and Game Department to ensure that language does what we intend, and carrying the bill through the committee process in order to change the law." If such a law was passed, the governor would have to sign it.
Sen. Sullivan and Sen. Murkowski's office did not provide a comment at the time of publication, but are both aware of the matter.
In the meantime, the Department of Game will host a virtual meeting on March 18, 2021, and will be taking written public comments as part of that meeting. My family members and others who are upset or have been potentially impacted by this law can submit written comments into the public record as part of that meeting. These statements can bring attention to any concern the public might have and propose changes to rectify those issues. The comments are required to be reviewed by all board members and are usually widely read by agency staff, legislators, and the general public. (If you wish to submit a public comment, you can do so here.)
Trent says that in the midst of an ongoing murder trial, an impending civil lawsuit, trying to retrieve her son's items still in evidence, as well as filing his taxes, caring for his animals —  two cats and a dog—  cleaning out his home, closing bank accounts, and managing the often painful oglibations as her son's executor while continuing to be a mom to her remaining children and grandmother to her grandchildren, the moose hunt would have "meant everything." It would have been a way for their family to honor the son, brother, cousin, grandson, family member, and friend that was stolen from so many.
"It would have meant… I don't even know there are words to describe how much it would have meant. There's never going to be any closure, because you can't close the door on someone you love so much. But this would have been a bright spot and would have been beneficial and helpful to my family."
That Alaskans are facing a myriad issues at the moment is not lost on me or members of my family. As someone who lives in what at one point was the epicenter of the ongoing Covid-19 pandemic — I get it. Alaskans are losing their jobs, their family members and loved ones, and struggling to pay rent and provide food for their families. They're isolated and alone; their mental health is suffering and alcohol and substance abuse is on the rise; instances of domestic and child abuse are growing exponentially. This is not lost on any of us. 
But any law or statute, no matter how small or seemingly insignificant, that causes unnecessary harm to bereaved people is wrong. And at a time when parents, especially working moms, are managing at-home e-learning while working from home and maintaining their homes; at a time when entrepreneurs are forced to pivot their business models and adjust to constantly changing safety regulations in order to keep people employed; when frontline health care workers are treating the ill while they simultaneously working to mitigate the chances of them bringing the plague home to their families — well, there's not a single person on the planet who can convince me those in positions of power cannot walk and chew gum at the same time. 
This statute is wrong. It has caused harm to at least two groups of bereaved people in the past year. During a time of substantial and profound loss — loss of employment, loss of life, loss of community, loss of normalcy — there is much out of our collective control. But not this. This is something those in power in the state of Alaska can do something about. The question is, of course, whether or not they actually will.
"This has tested my faith in humanity, tested my faith in faith, and tested my faith in the judicial system, which is shaky at best," Trent says. "And now this? Now my faith is being tested in what is right with Fish and Game? I never thought Fish and Game would be part of this equation. I never would have dreamed it in a million years, that they would play a negative part in this. That it would be the source of one more kick. One more jab." 
Danielle Campoamor is an award-winning freelance writer and editor published in The New York Times, Washington Post, CNN, NBC, Vogue, Glamour, Playboy, InStyle, Marie Claire, and others. Born and raised in Eagle River, AK, she lives in Brooklyn, NY with her partner and two sons.