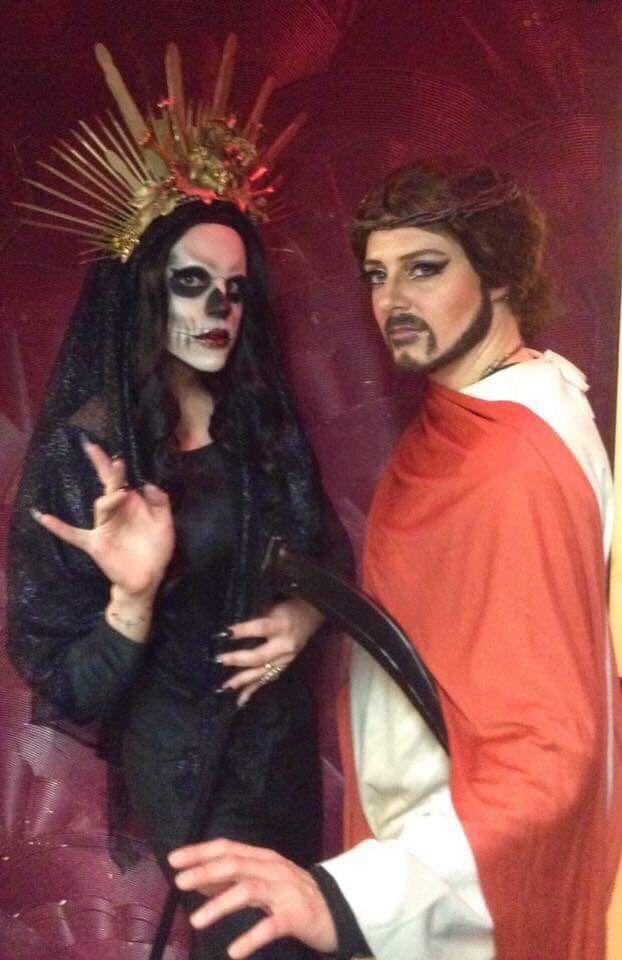 If you have ever been to a drag show over at Mad Myrna's, you are aware of the name Scarlett Crypt. This mistress of the macabre, the glamour ghoul herself, Scarlett is known for her unique take on what is beautiful, and how much fun and fabulous a funeral could possibly be. From her beginnings, working with local favorites VivaVoom Brr-lesque and her faithful stage friend Skelly, she has become a fan favorite at performances all over Anchorage. After winning the title of Miss Gay Alaska in June of 2018, Scarlett Crypt decided she wanted to pay homage to the inspirations that helped her create her stage persona, as well as give some stage time to other fans of horror and goth.
On Saturday May 11th at Mad Myrna's, Scarlett will host the first ever Nightmare of Anchorage Pageant, sponsored by the Imperial Court of All Alaska. The winner of the pageant will hold the title within the ICOAA and be welcome to walk with them during Anchorage Pride, and at events like Coronation on Labor Day Weekend.
Scarlett had always wanted to create a pageant like this, ever since learning of a title given out in the early 70's in California. "Since I saw that Vampira was given the honorary title of Night Mare of Hollywood. I was inspired by seeing these Miss Vampire 1972 pictures, and just knowing that this existed at one point. It's so amazing that people took that alternative edge and played it on the 'high class, needing to be perfect' side of the pageant world. I wanted to take that goth edge and add it to a pageant here in Anchorage."
This foray into the goth subculture has always been a part of the performers life, even when they weren't allowed to express it. "When I was in high school, our rules stated that men could not wear cosmetics, they could not color their hair in a certain way, and any religious symbolism that could come off as threatening was not allowed." She said, and continued "Also, my parents at the time were very strict regarding what I could do. I could not live out the aesthetic that I wanted to while I was in high school. I can even say that I was described as emo when I was in high school. I was a bubbly personality in high school, even though I loved horror and I loved vintage. I always loved performing because I was a theater kid." Things change for everyone after high school, and now Scarlett's parents are fully supportive of all parts of the sultry stunners life.
While the dark side of Scarlett's personality has something to do with the day they were born, the fabulous costume and dress up side may have come from the same place. "I have always been obsessed with classic Hollywood and vintage glamour, but I have also been obsessed with the macabre. I was born on Halloween. The most exciting times of my childhood were around Halloween, and so I have always loved the spooky, the macabre, the horror."
Scarlett says that this aesthetic is not just a drag queen act, but instead, the drag persona is an extension of who they always are.
"I would describe my boy style as being goth," she said, adding a comment about people who believe that a goth look automatically means that someone is depressed. "I don't believe they should be put into a box themselves. Goth can be a personality, or a lifestyle, or just an aesthetic, but you don't have to be depressed to be goth. I can't speak for other people. I am probably one of the younger individuals in that subculture. I think you can be a sunny goth, too!"
"I think that Scarlett is just me, but extremely enhanced and feminized. For me, once I put those claws on, I move my hands a completely different way, I feel more articulate. I feel like I need to stand a certain way, and I know what my good side is. I become this glamourous ghoul," she said.
When taking into consideration that the horror aesthetic is present in both sides of Scarlett's personality, you also start to understand why the Nightmare of Anchorage Pageant is one of the few titles that has neither a gender nor sexuality requirement when it comes to presentation.
"I looked at ghoul as being a non-gender specific role. I wanted everyone to be in this pageant because when I was first talking about it people were asking if there would be a Miss and a Mr."
She says that she contemplated it, but eventually made a few changes. "It was at first going to be called Fright Night, and there would be a Mr. Fright and a Miss Fright, but my good friend down in San Antonio already has a show called that, so, I thought, no, I just want one. That means in the future, anyone can run for it. You don't need these genders attached to this title."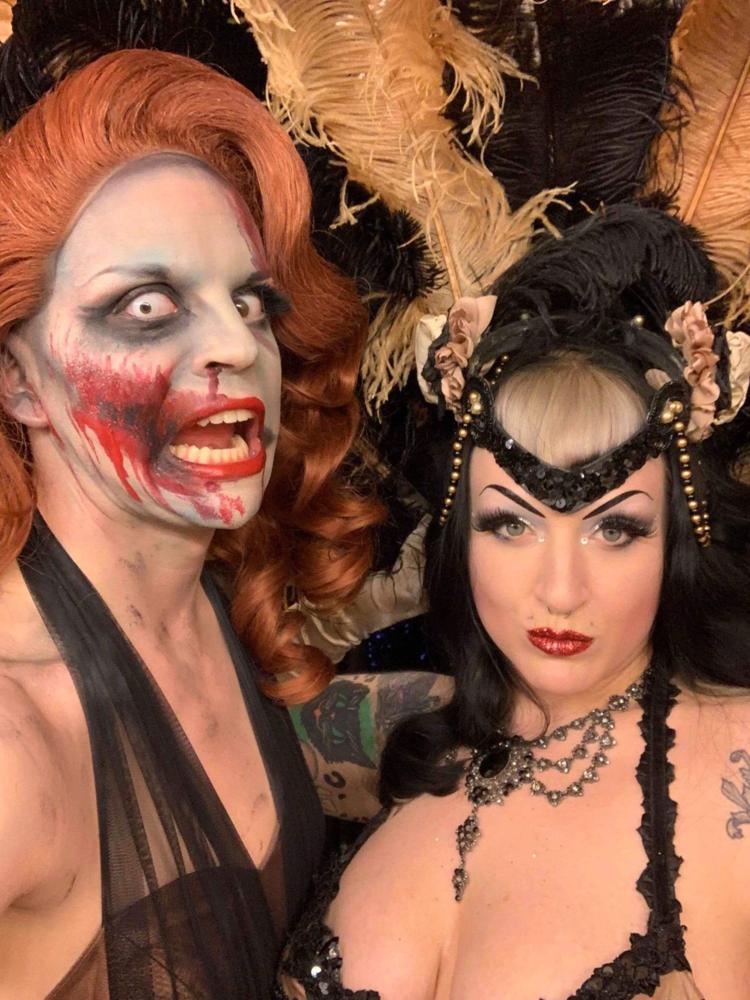 For the title itself, contestants have already submitted their intentions to run and are into the rehearsal process. On the night of the Pageant they will do their best while special guest judges score them in a series of categories. "Judging will be done by a point system. Introduction and Scream Queen moment will be first. So, they will introduce themselves, tell us an interesting fact, why they are running for Nightmare, and then they will give us a nice dramatic scene. Then it goes into talent, then it goes into funeral wear, then Q&A." Scarlett explained, also saying that "The most points will be given for the Q&A portion."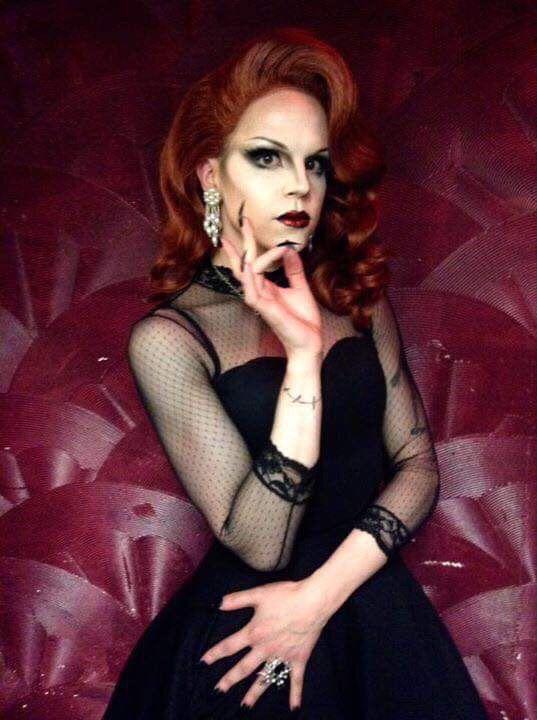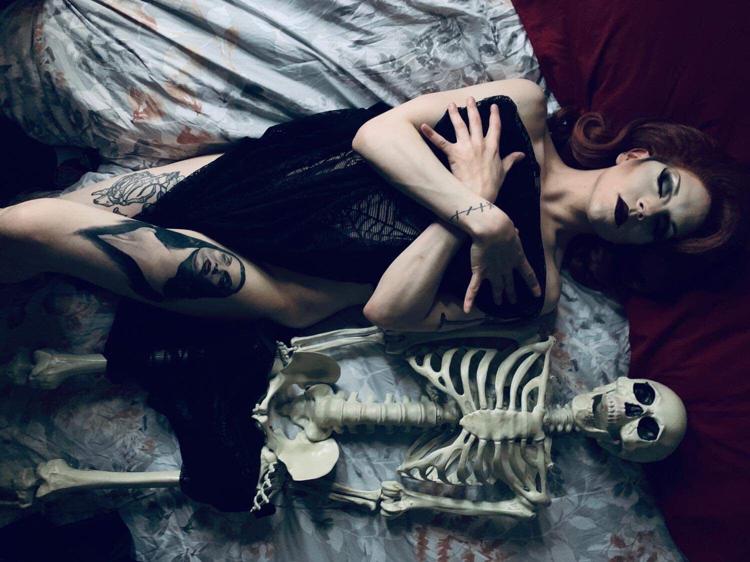 The guest judges for the pageant certainly know enough about stage, titles, and even goth subculture. Burlesque favorites Bunnicula Blanc and Lydia De Los Muertos will join Drag professionals Ivanna Kishacok and Jayne Doe to award the points. Scarlett herself will be on stage hosting just a couple of weeks after her first solo hosting gig, Scarlett Scream: The Spooky Drag Show. Thanks to a welcoming crowd Scarlett even discovered a new side of her own performance she didn't realize she had. "That was amazing, the crowd was so receptive, and that made it so much easier to host. That brought out way more comedy queen in me than I thought it would." she recalled.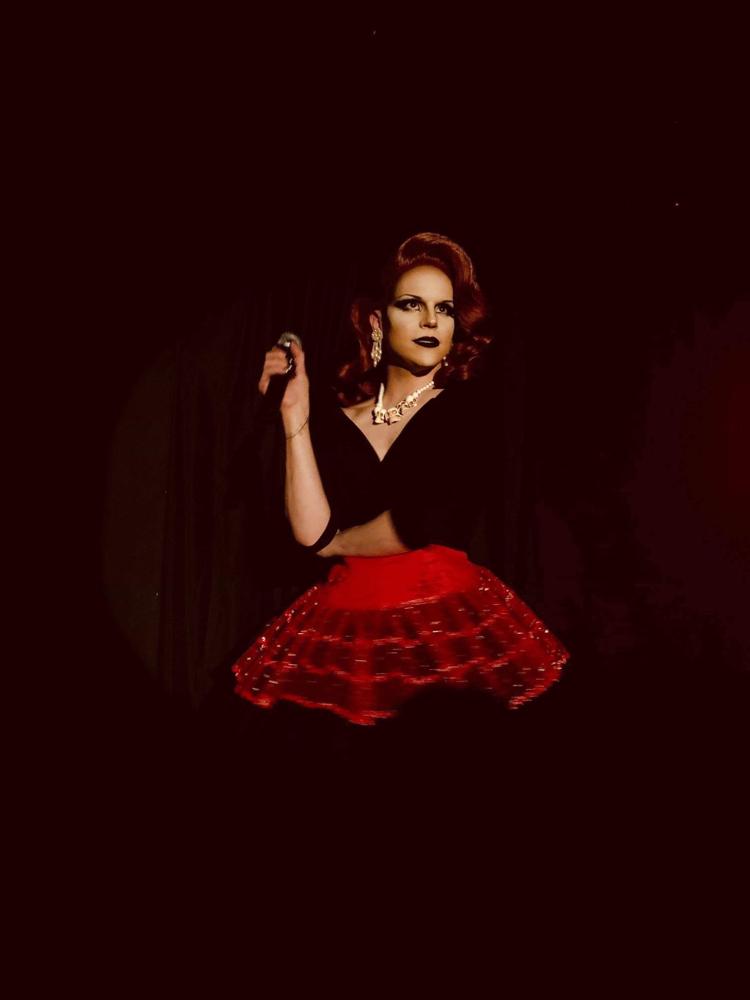 She is looking forward to more chances to bring hilarity and fun to all things vintage and horror and thinks this pageant may just be the beginning for the next glamour ghoul.