This year in the Press Picks we made a conscious decision to make the category Best Drag Artist. This decision was an effort to include all of the performers that dive into the colorful, passionate, mad world of gender-bending performance art. Whether it is a Drag Queen, a Drag King, a BioQueen, or anyone in between, all forms of this style of stage work are valid, and need to be appreciated for what they are.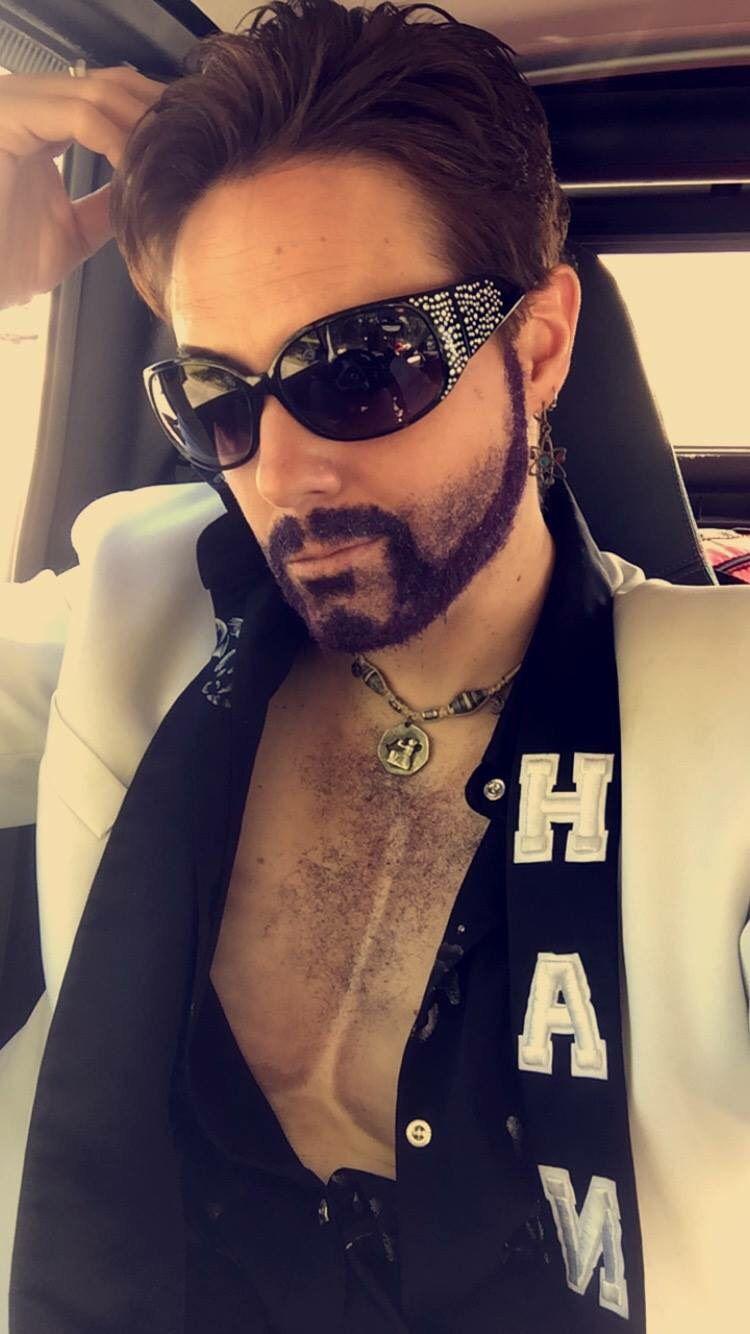 At the end of the votes, two performers have emerged neck and neck. Whether that neck is dripping in costume jewelry, or covered with glitter from a fake shiny beard, these two have created names for themselves in this community, and are known for their sometimes touching, sometimes crazy, and always fun performances.
It makes sense that in a style that is defined by pushing the extremes of fashion and beauty, and an art form that relies on the fluidity of gender, Hank Van Dickerson and Golden Delicious would be the top two contenders.
Hank Van Dickerson is the regular host of the Friday Night Diva Variety Show at Mad Myrna's. Occasionally he has introduced his "sister" Christine when wanting to perform a female number, but recently Hank decided that both his male and female persona's were named Hank. An outspoken animal activist and devoted pet owner, Hank has a heart as big as Denali and a personality to match.
Golden Delicious is a newer resident of the state of Alaska, and is most known for her beautiful beard and expertly painted face when she performs politically charged and energetic numbers at the same show as Hank. This bearded queen has also been taking on hosting duties at the Diva Show, and works tirelessly towards for equality in the community and country at large.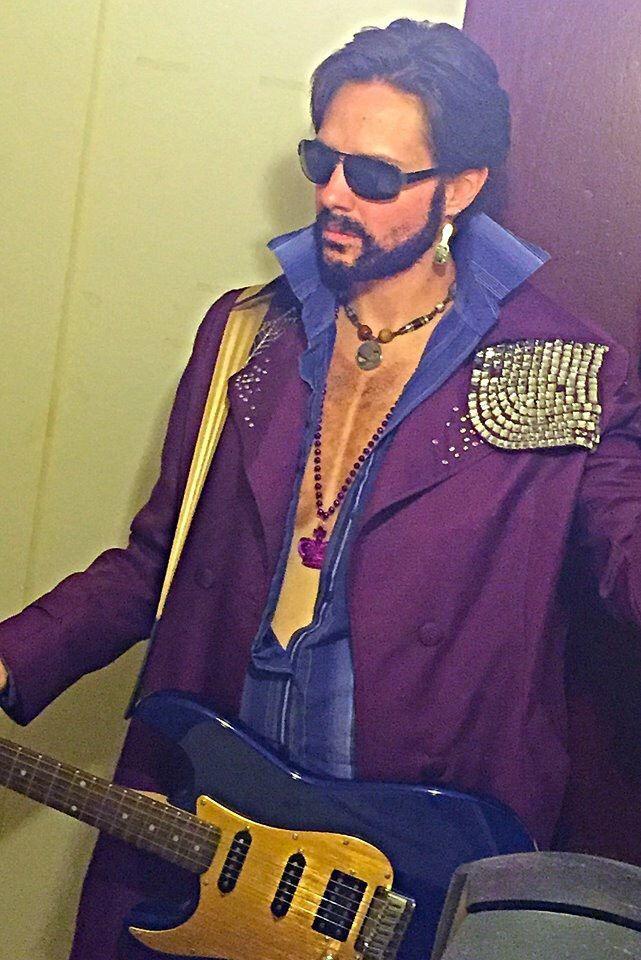 Both of these performers have held the title of Imperial Crown Prince in the Imperial Court of All Alaska. They each work as educators in some facet. Each one has a tiny dog that accompanies them everywhere, sometimes even on stage. They were both involved in the incident at the Loussac Library when the street-preacher-who-shall-not-be-named decided to burst in and yell at children. So what is it that drives their drag? I questioned each separately to get a little more idea of what happens behind the makeup of two of Anchorage's favorite drag artists. The answers to these questions have no influence on who will win the award.
RJ: How long have you been doing drag?
Hank: I started doing drag in 2011, when I was pulled from the crowd at the "closet ball" because they didn't have a drag king candidate. Ashley, aka Trevor, threw some boy clothes on me, put eye shadow on my face, and suggested the name Hank, Hank VanDickerson! I performed 'Black or White' by Michael Jackson. The rest is history!
Golden:10 years this September
RJ:What inspired you to start?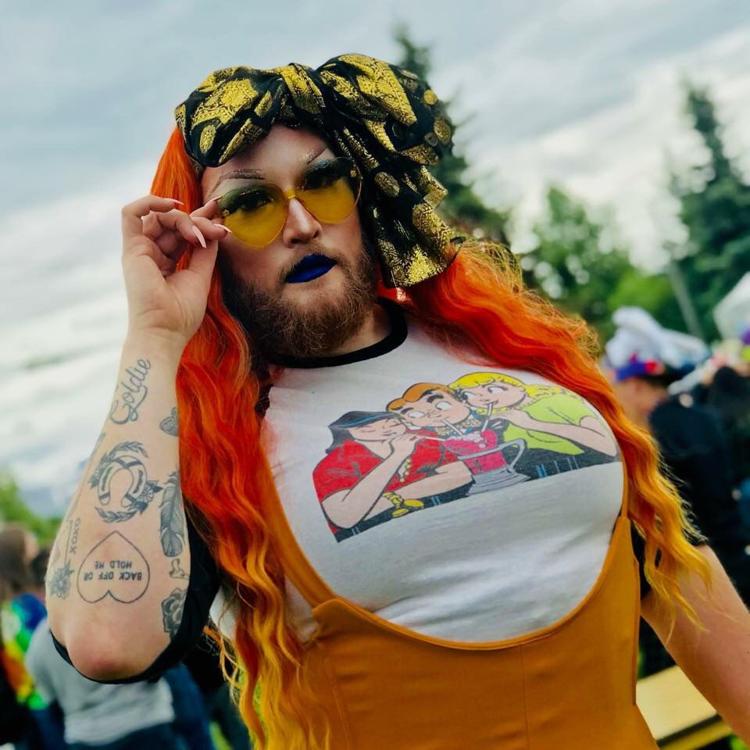 Hank: I started going to drag shows in 2008 with my girlfriend Mindy, and I caught the 'drag show fan' bug. I loved each and every show I went to! So when I realized that performing was even MORE fun, I was hooked! Becoming a completely different person, no less a hot male, is a trip! Not something most people get to experience, it's amazing!
Golden:I was inspired to start drag by groups of performers in Philadelphia who had been organizing a drag show called Mizz West Philly Fabulous…my 3 story house of queers in South Philly decided to throw a sister show called Mizz South Philly Fabulous, and it seemed only fitting I would try it, and the rest as they say is herstory. 
RJ:Who is your favorite artist to perform?
Hank: Prince is my favorite to perform as a boy, Cher as a girl, but honestly, any super high energy song that gets the crowd on their feet, gives me pure joy!!
Golden: It's impossible to choose only one! Although, I'd say my favorite artists to lip sync to are ones who give a lot of vocal runs – Xtina, Mariah, etc. they make for dramatic facial expressions and lots of comedy. 
RJ:What is your current favorite performance that you do?
Hank: I just performed Mary Poppins at our latest broadway night, and becoming Julie Andrews, was amazing. I just love our theme shows we do at the Friday Night Diva Variety Show. My personal fave is when we impersonate other divas. Doppelgänger night is the best, and so much laughter is involved.
Golden: Also a difficult question…I think one of my favorite performances to date though is when I did Halo by Beyonce and added an element of using the mandarin oranges 'Halos' as a prop…it was very weird and juicy.
RJ: What is your favorite drag memory?
Hank: I have so many memories doing drag, hard to choose one. I would have to say, my 40th birthday show, when my sister came to the show for the first time to see me perform. She had a blast, and I was in like 8 numbers all with my Drag family, it was an amazing night.
Golden: My favorite memories of doing drag are when I get to perform for an all-ages audience.  I love providing the opportunity for young people to witness gender expression, identity, and a long-standing tradition of the LGBTQ+ community that has so many ties to progress and activism. 
RJ: Who is your favorite local drag performer, besides yourself?
Hank:GIGI MONROE. Best drag queen I know.
I just love her so much, so darn talented, and so kind. Juneau is super lucky to have her.
Golden:I have never had such an incredible group of people to not only consistently perform with but also become my family…my Alaskan sisters and brothers of the drag community are unlike any I have worked with, but Ivanna Kischacok would have to be the most inspirational. She has worked so hard to become a beautiful and well polished queen, has always made herself available for fundraising events, and is consistently ready to lend a helping hand to any other queen or king in need…this goes for outside of drag as well. She's my forever sister!
RJ: Who is your drag hero?
Hank: Landon Cider. He is the best darn drag king I have ever seen, amazing at makeup. Someday I hope to be even a fraction as good as Landon, but I also love me some RuPaul. I grew up thinking RuPaul was the most beautiful woman I had ever seen.
Golden: Marsha P. Johnson
RJ: In your drag bag, (the bag that all performers have that holds costume pieces, makeup and more), what is your secret weapon?
Hank:Duct tape. Goodness, without that, Hank has no pecs. Tons of eyelash glue, so I can glue all that hair and glitter to my face — and all 5 of my sparkle coats!
Golden:If it's not hardened to the point of uselessness – nail glue – [for attaching] wigs, clip on earrings, costumes, and of course nails – it's a multi faceted device that comes in very handy…
I also asked both of them who they would thank if they won, in their acceptance speech. Let's see who gets to deliver that speech when you join the Anchorage Press Pick LIVE on Sept. 7th at 49th State Brewing Company.
Doors open at 6:30 p.m