After the Alaska Center for Alternative Lifestyles first opened its doors, the leather community realized the need for a bootblack. Founder Sarha Shaubach had recently finished her time as the International Ms. Leather 2013 and knew from her time on the road that a bootblack is an integral part of all things leather and kink. The community came together and chose Erick Joseph as the first ever Alaska State Bootblack. Shortly after, Erick went on to compete at the International Mister Leather competition and won the title of International Mr. Bootblack, making him the fourth Alaskan title-holder to compete at a world level and win. Four years later, Alaska State Bootblack Gretchen went down to San Jose, California for the International Ms. Leather competition and on April 13, 2019 won the title of International Ms. Bootblack, making her the fifth.
Each of the Alaska State Bootblacks has done something unique with their year wearing the mantle. Erick, being the first, set the bar high with his win at IML weekend, securing him a place in history as one of the youngest International title-holders ever. The second year Pup Rebel took the title and spent most of his time in Fairbanks, connecting communities, and helping Alaska feel a little more like a small town in the best way possible. Alaska State Bootblack 2017 Panda was very public in their service, starting a tradition of bootblacking at Tandy Leather, and securing a spot at the annual Bike Blessing to provide leather care for motorcycle riders.
Gretchen was able to watch all the three previous AK State Bootblacks and the work that they did, and while it made her curious about the world of titleholding, it was her competition in 2018 that gave her the final push.
"I was unsure," she related. "The other contestants had a lot of good energy, and it seemed like it would be fun."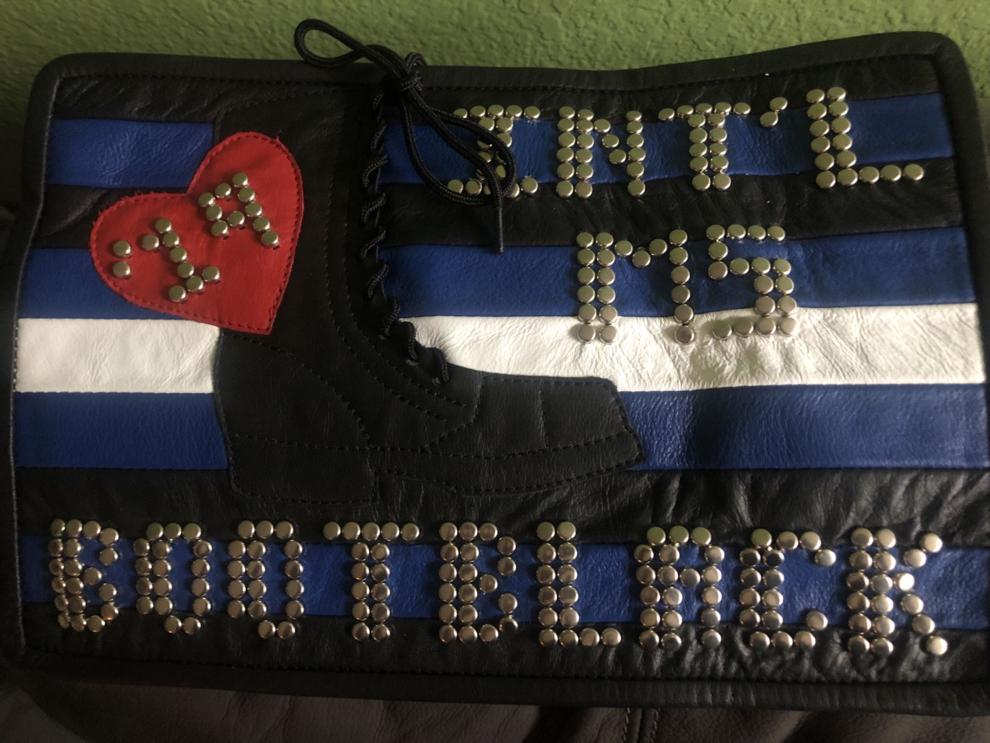 After a conversation with her partner, she decided to go for it. She spent the time up until the competition training and learning as much as she could about the art of leather care. The contest for the AK State Bootblack title is held each year in July at Northern Exposure, during Alaska's only BDSM and Sex Conference. With over 200 individuals attending, every person is part of the scoring process. Attendees are given ballots that count as a vote. They then turn those in to bootblacks after they sit and get their gear worked on, scoring that contestant points. At the wrap-up dinner, each contestant also performs a fantasy number that reveals their kinks, or reasons that they love bootblacking. There is also the tech boot portion, where each bootblack is given a boot that has been destroyed and messed up in some way. Skills are put to the test as they use all their leather knowledge to try and return the footwear to it's original condition. At the end of the three-day process a winner is announced.
Gretchen was about four months into her time as a titleholder when the discussion started about whether she thought she was ready to compete at a larger level. Right around the winter holidays, after another discussion with her partner, community, and her producer Sarha Shaubach, they decided to go for it. Once again, the studying began. There was more to the competition this time around, with a speech, an interview with judges, time on the bootblack stand, a choreographed opening number, a tech boot, points for bootblack wear, and points for formal wear. During this, Gretchen and her producer made a connection with the new owners of the Raven Bar, and started a monthly Leathers On, Night Out event where Gretchen could spend time bootblacking and connecting with folks. It was at the very first one that she had one of her favorite leather moments to date.
"Scotty had a leather masters cap that had been given to him by a friend that had since passed away. It had been sitting in storage for several years untouched. He brought it specifically because I was going to be there. He asked if there was anything that I could do for it, so I took it, cleaned it, conditioned it, took my time, put some love into it. When I gave it to him, he was so excited and took it and asked if he was wearing it right." For the new International Ms. Bootblack that is what it is all about. When asked to define what bootblacking is she said "Bootblacking is like a sexy shoeshine. It doesn't have to be sexy, but it can be. A bootblack is someone who cares for, cleans, conditions leather, and creates a connection with the person who wears that leather."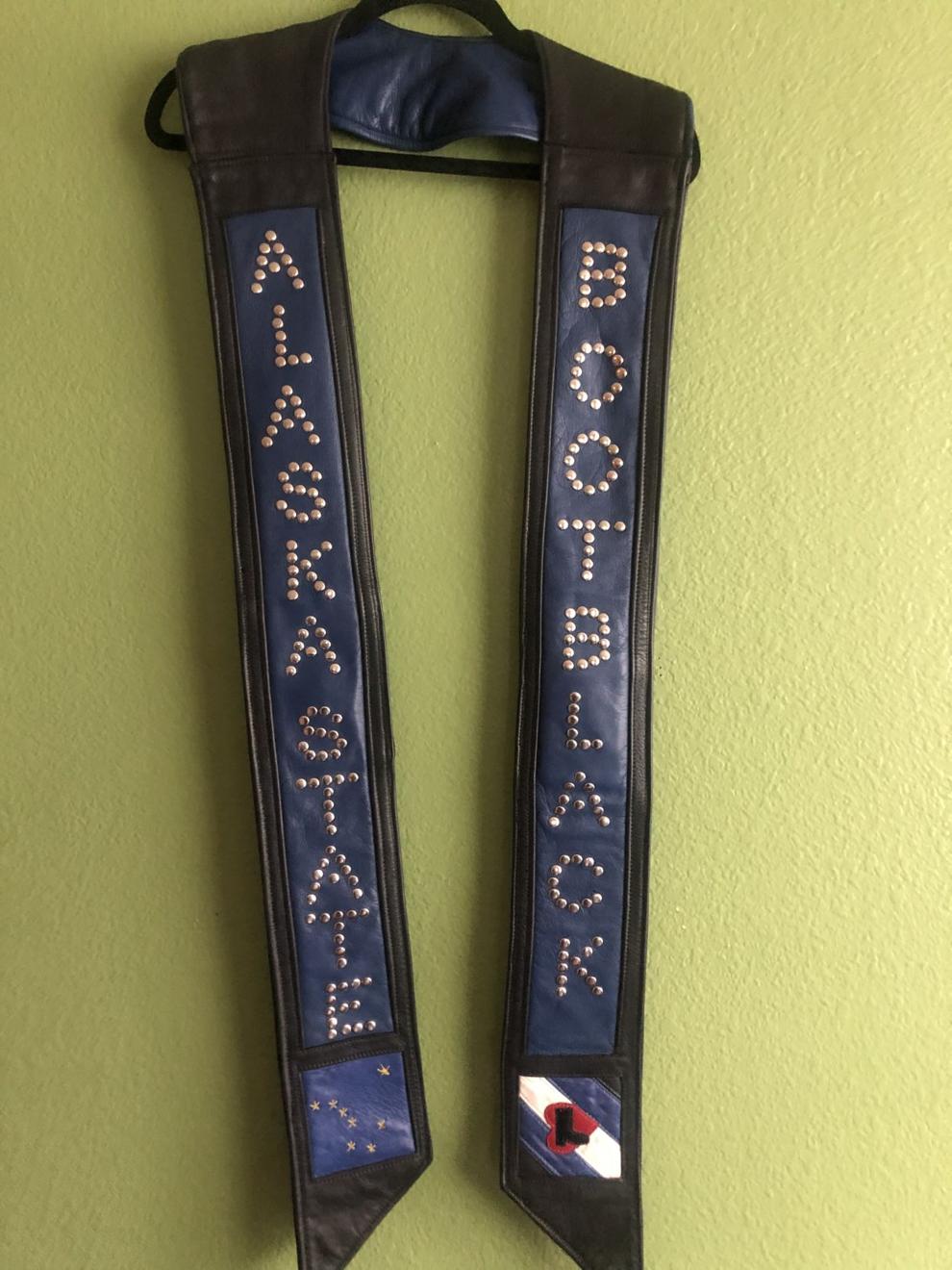 After winning she received a lot of advice from alumni from the competition, but the piece that stuck with her the most was, "You will spend the rest of your life trying to earn this title."
Gretchen knows that she has her work cut out for her, as the requirements of her win are that she must attend ten different events around the world acting as a brand ambassador for the IMsL/IMsBB Foundation, a non-profit that seeks to support the development of sex-positive communities, provide education on alternative sexuality and sexual freedom, and enable leaders to articulate the values, goals and visions of their diverse communities. She also says that she is "a brand ambassador for the women's leadership portion. It's my job to travel the world, have fun, promote the foundation, promote women identified title holders, and promote women identified space at leather events."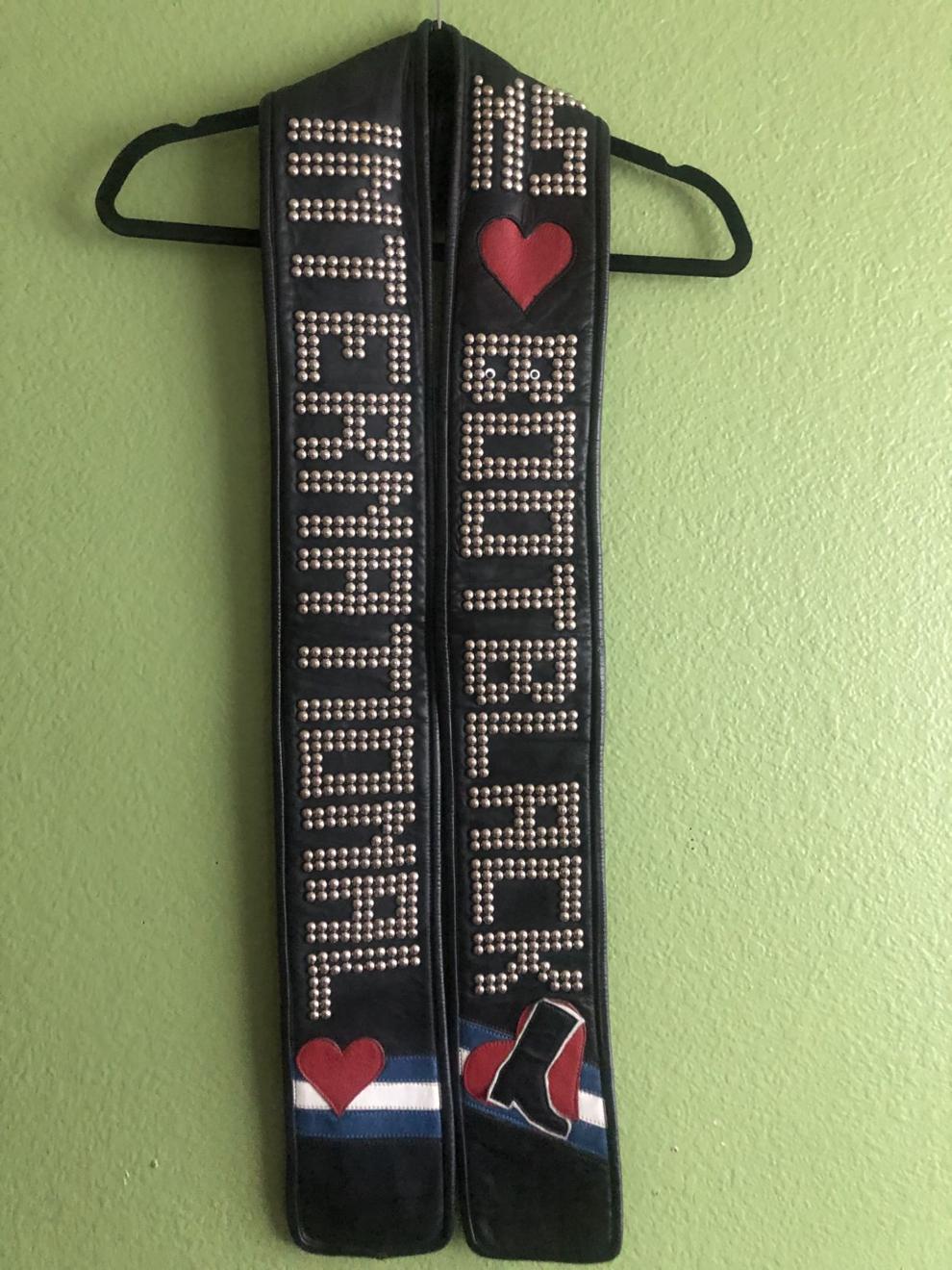 In mainstream pageants and contests, the title is a job. For Leather title-holders like Gretchen, she must complete her obligations while still maintaining her current occupation, her home, her relationship, and her connections here in Alaska. When asked how she would pull it off, she said ""With the support of an awesome community and an amazing partner. There will be lots of planning. I am going into it with a plan, and schedule things out."
Join the International Ms Bootblack Gretchen at Leathers On, Night Out for a celebration party on Friday, April 26th at 7pm at the Raven Bar. The welcome home celebration party will continue at the Sexy Spring Party at Koots on Saturday, April 27th at 7pm.