This summer, Sine Anahita found herself increasingly concerned about the approaching municipal elections in Fairbanks. A retired University of Alaska sociology professor, she has remained active researching trends in society, devoting considerable time to exploring the fringe right, their takeover of the Republican Party, and how extremists are targeting local elections as the first step in a national effort at seizing control of American politics. As she was following some of the conversations occurring in social media, she didn't like what she was seeing, particularly from school board candidate Andrew Graham.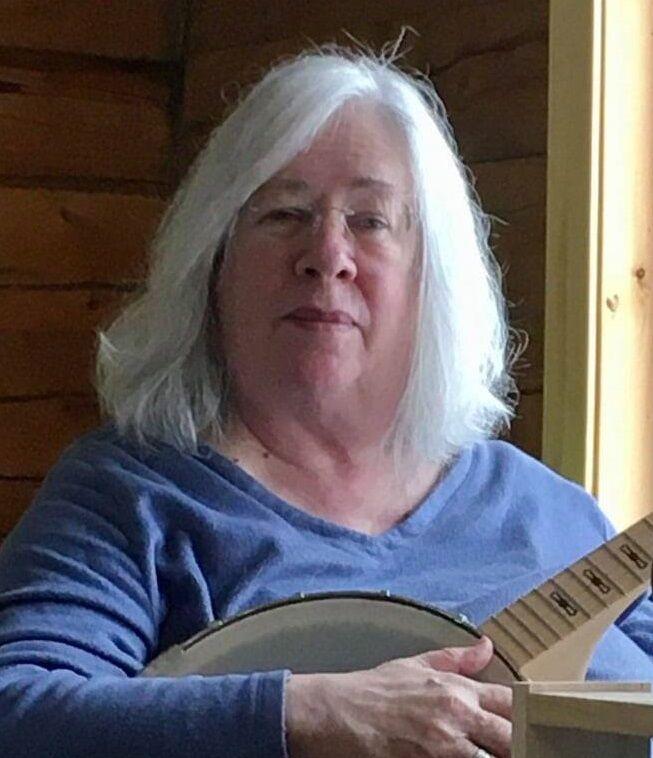 "I'm already familiar with the right wing rhetoric and narratives about CRT, diversity, and the need for conservatives to be on school boards," Anahita told me. "As soon as I saw Graham's stuff, I recognized the narratives. The exact same words. The exact same phraseology."
What she detected in Graham's comments and campaign positions was just the beginning. In the Fairbanks North Star Borough election, five candidates, three for the borough assembly and two for the school board, had banded together and were advertising themselves as the conservative slate. In a town known for supporting Republicans by large margins in presidential and statewide office votes, the five were positioning themselves for collective action if elected. And rather than focus on local concerns, they were hammering hard on culture wars, white identity politics, and QAnon. While their opponents focused on local concerns, four of the five self-proclaimed conservatives were pushing an extremist national agenda.
"It was chilling seeing it in action in my community, in my town," Anahita said. "It was really scary."
A lifelong activist, Anahita responded by helping launch a Facebook group called Alaskans for School Safety in early August. It quickly grew to hundreds of members who organized to get the present school board to reinstate a mask mandate as positive Covid cases escalated across the state. Then the group turned its attention to the approaching borough election, saw that the school board candidates opposed to masking had joined forces with the three assembly candidates as a combined ticket, and realized the community needed to act fast.
"When they started putting out their flyer where they linked all of those far-right candidates together," Anahita said, "that's when it all came together for all of us, where we realized that all of these issues were interrelated."
As word spread that this was not an ordinary municipal election, many residents, including some longtime Republicans, became alarmed by the candidates on the ballot. The vote was expected to be close. It wasn't. On October 5th, a conservative town sent the entire "conservative" slate packing in a blowout. In a time when the nation's politics are bogged down in an argument over whether or not reality even exists, Fairbanks voters chose reality. And they did this because, in a local election, they voted for their community.
"In the end, you want local government to be rational and have a steady hand," David Guttenberg told me a few days after the election. This is what Guttenberg offered voters when he stepped up to run for an assembly seat. Well known in Fairbanks, and well liked across the political divide, he spent sixteen years in the state legislature and only came out of retirement when no one else opted to oppose candidate Kevin McKinley.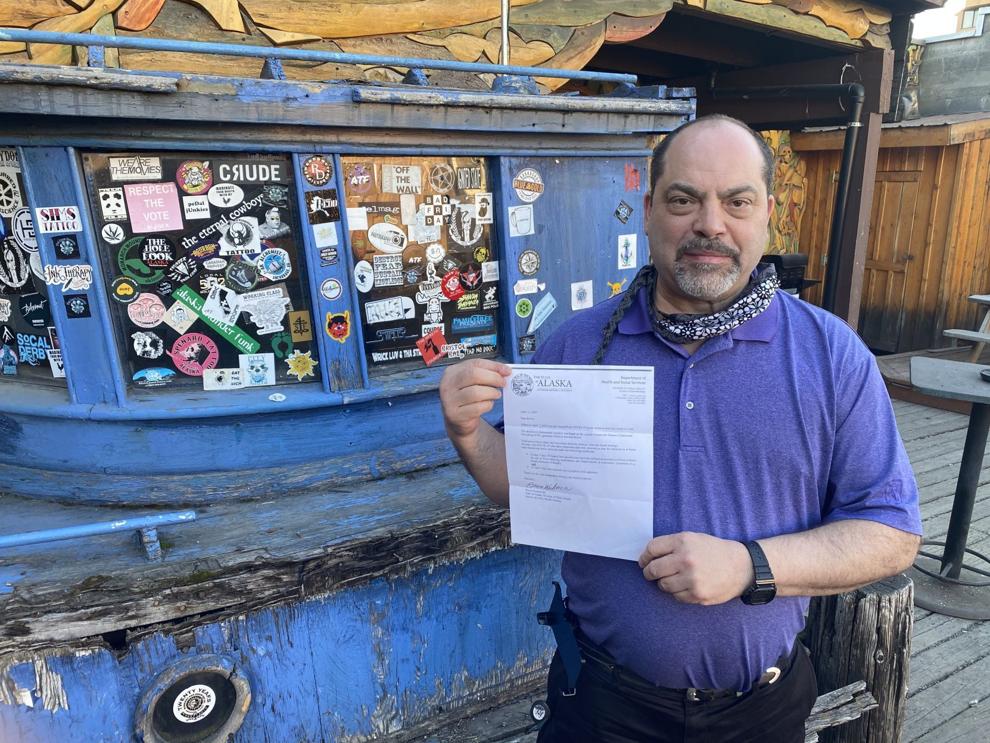 McKinley was the odd man out in the conservative quintet. A local businessman, he campaigned on issues like the borough's lack of affordable housing. He addressed things that matter to voters, and in a normal election cycle, he might have won. But when he joined forces with Graham, school board candidate Jeffrey Rentzel, and assembly contestants Lance Roberts and Patricia Silva, he ended up with excess baggage he might not have expected. 
Graham and Rentzel campaigned hard on opposition to the mask mandate presently enforced in the school system. They also dwelled extensively on Critical Race Theory, a legal concept taught in law schools, but not in public schools. 
Masking, which was reinstated shortly after students returned to classes, was supported by nearly 90% of those who commented before the board vote. Diversity efforts, meanwhile, are ongoing in the schools and should be. There's much work to be done, but there have been no racially contentious battles over it. A fight over CRT, however, would certainly wound the community. But that was the point. Graham and Rentzel echoed talking points emanating from far-right organizations that are targeting school board races. They weren't local residents who sought office to improve the community. They were activists directed by national organizations with their own agendas to undermine American politics.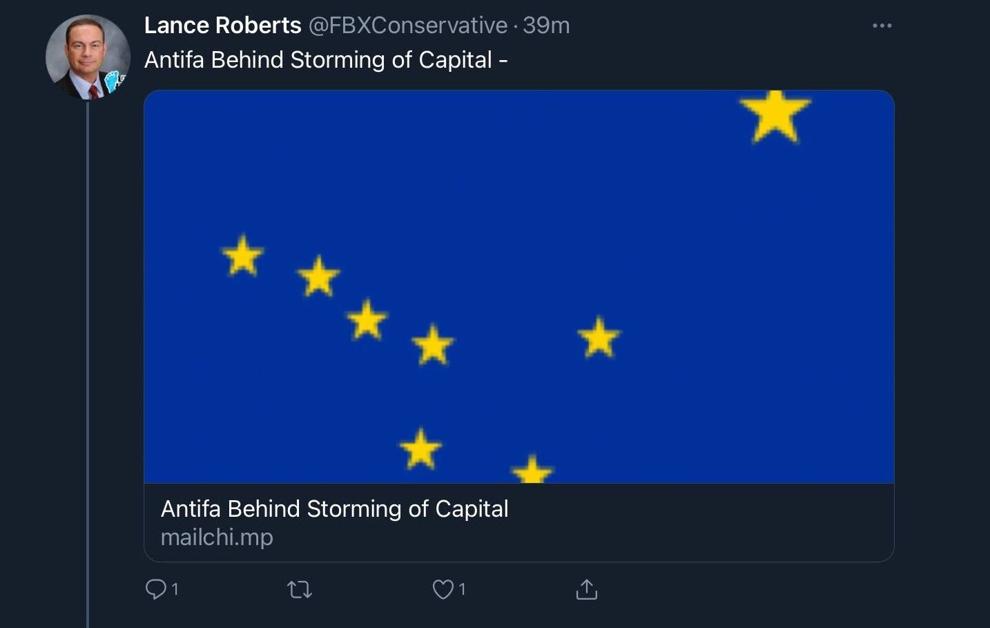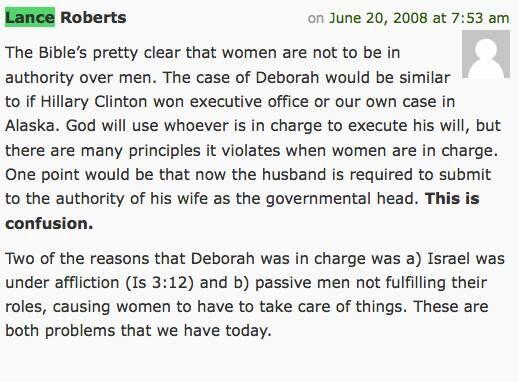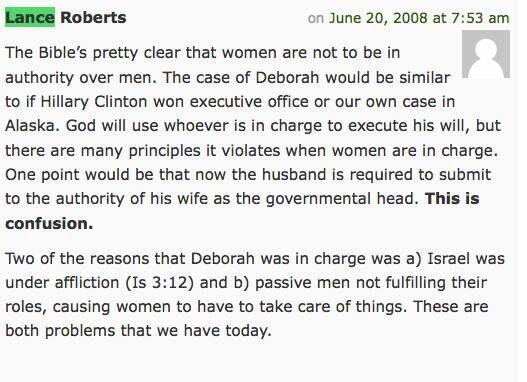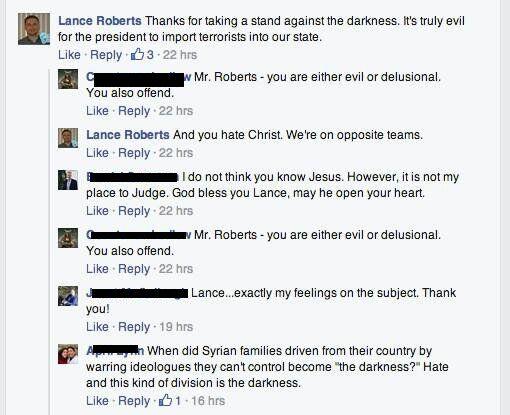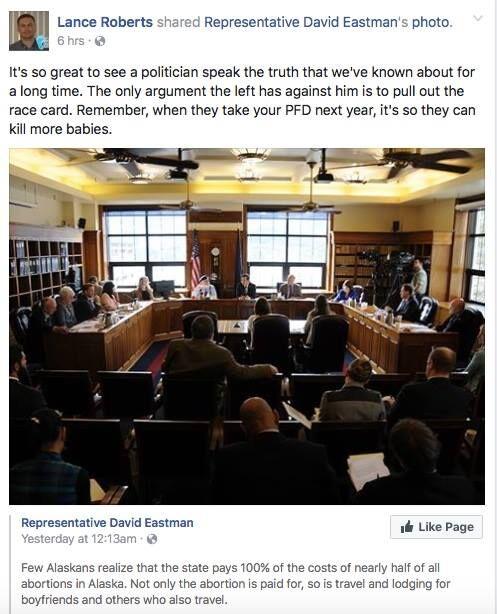 Roberts was his own bundle of problems. He had previously served on the assembly, was seeking to return, and is deeply divisive in Fairbanks. He has a very long history of public writings and social media comments demonstrating religious extremism that makes the Taliban look friendly. He has advocated significant controls over women, attacked sexual minorities, denied well-documented science, and wrapped himself in God when criticized. More than once told people who disagreed with him, "You hate Christ." He believes American morals have been in decline for 300 years, having been optimal in his mind back when white men owned slaves and women were burned at the stake. In 2014 he made national news for trying to get the local co-op to quit carrying Ms. Magazine. He should have made national news in 2013, when he told the Alaska Dispatch that a known Holocaust denier was "an extremely accurate historian" and advocated considering the man's claims.
As it turned out, Roberts wasn't the worst.
The other assembly candidate, Patricia Silva, had been active on social media as well, where she had long spread lurid QAnon conspiracy theories. Her page was filled with accounts of babies being eaten by Democrats. She wrote at length about the tanker that got stuck in the Suez Canal this spring being loaded with the corpses of children. She posted claims that the vaccine for Covid-19 was designed to reduce the global population. She called Billy Graham and the Queen of England pedophiles. She posted dire warnings about government holding camps for conservatives, "Luciferians," and the Illuminati. She's a 9/11 truther. And she was running for office as a "conservative" in a conservative town.
McKinley, a meat and potatoes conservative by all appearances, threw his lot in with these four and, as it turned out, threw away his election in the process, an important lesson for future conservative candidates who haven't completely departed from reality. Speaking about a week after the vote, in which she soundly defeated Silva, Savannah Fletcher told me, "If people continue to run as slates, you're signing on and promoting and encouraging and saying that you support the views of Patricia Silva."
"If you're wiling to do that," she added, "you're saying stuff about yourself that otherwise, not being on a slate, you might not be tied to."
Fletcher had to walk a narrow path once stories of Silva's Facebook posts broke. Silva had blocked Fletcher on social media shortly after they both entered the race, then began posting lies about her. Fletcher was somewhat aware of Silva's troubling beliefs, but hadn't looked deeply into it. But when the story hit the front page of the Fairbanks Daily News-Miner after bubbling up through independent journalist Dermot Cole's blog, Fletcher realized that she was campaigning against someone living in an alternate dimension (full disclosure: I took, sent to Cole, and widely distributed most of the screenshots of Silva's activity that doomed her campaign; they were deleted hours after I caught them).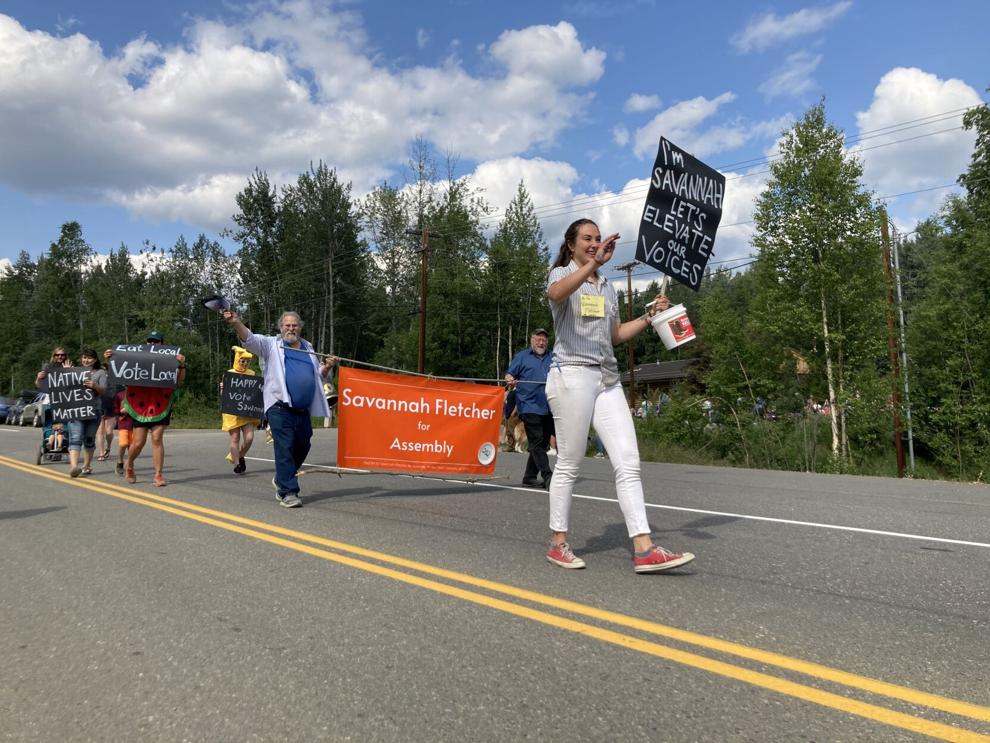 Fletcher decided not to focus on the crazed comments, noting that if the message came primarily from her, she wouldn't be seen as a credible narrator by anyone other than her supporters. She would also have descended into mudslinging, which she did not want to do.
"I didn't address those directly," she said, regarding the QAnon posts. "Because that's giving respect to something that isn't relevant to folks in our borough, isn't relevant to this position. It will take up all the time and energy you have if you try to address each one." 
"My approach was to stick to my issues and remind folks who did bring those things up that that's not within the scope of our authority," she continued. Instead, she told voters, "Here's what I'm focusing on."
This wasn't always easy. At a September League of Women Voters' Forum for the candidates, where the audience was flooded with the extremely unruly supporters of the right wing slate, Silva astonished radio listeners and the few sane live audience members present by spewing QAnon nonsense.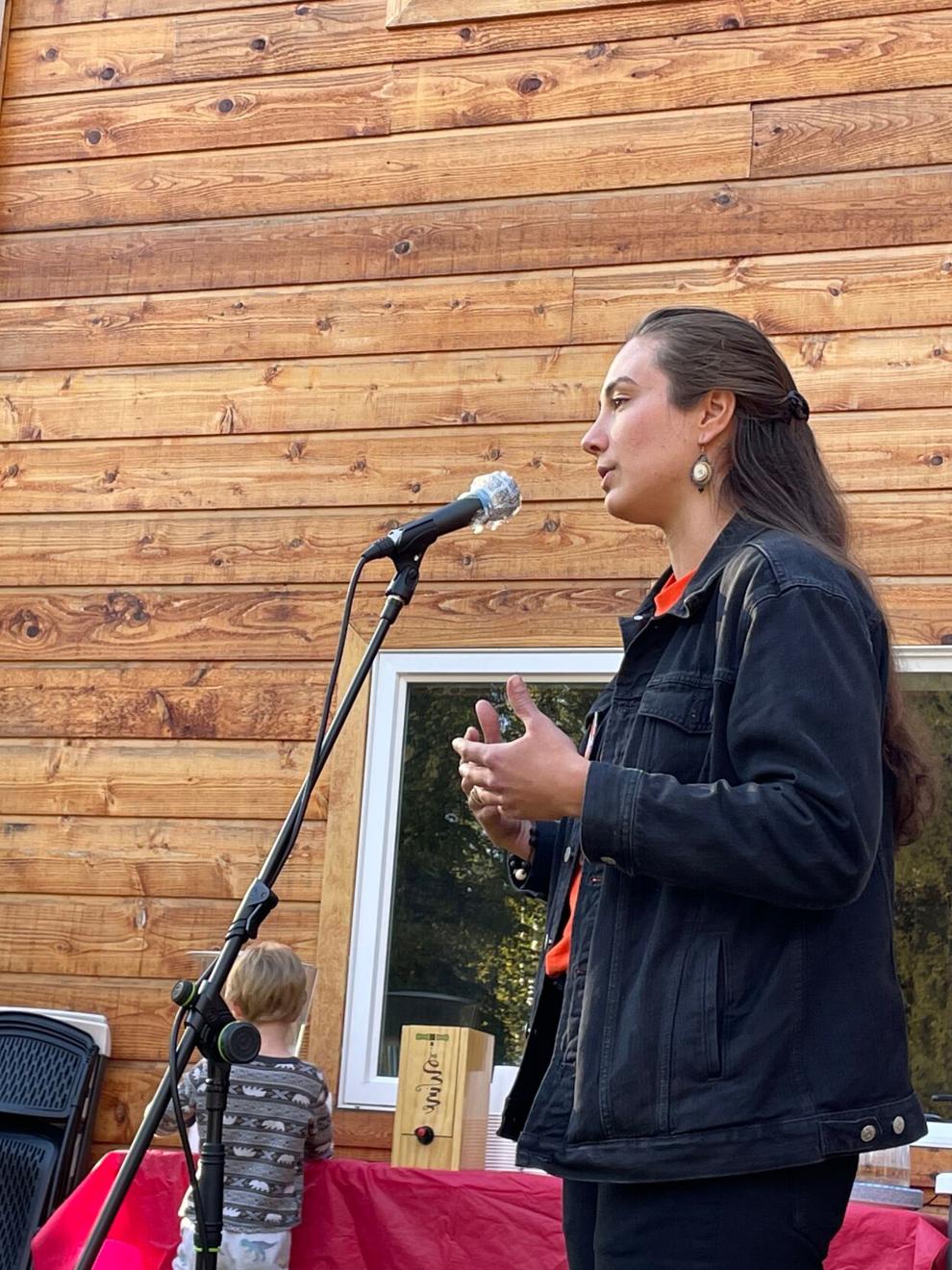 Fletcher knew she had to speak out against disinformation. The audience was heavily tilted against her, but she recognized that the voters she needed to reach would be listening from home. "It was my desire to make it clear on the radio, to those listening in, that this is misinformation and not true. But that's all it took. Just saying those two sentences and then moving forward with my actual position on what the borough can and should do to combat the pandemic."
"But it was scary," she added. "In that room, I don't think it carried on the radio necessarily the degree folks were yelling at me, just kind of spitting at me, saying I'm wrong. Patricia interrupted me and spoke over me on her microphone."
It was a very real fear also felt by Erin Morotti, the incumbent school board member, who was subjected to particularly angry rage every time she spoke. "They stationed themselves in front of me and then screamed every time I tried to answer a question," she remembered via email.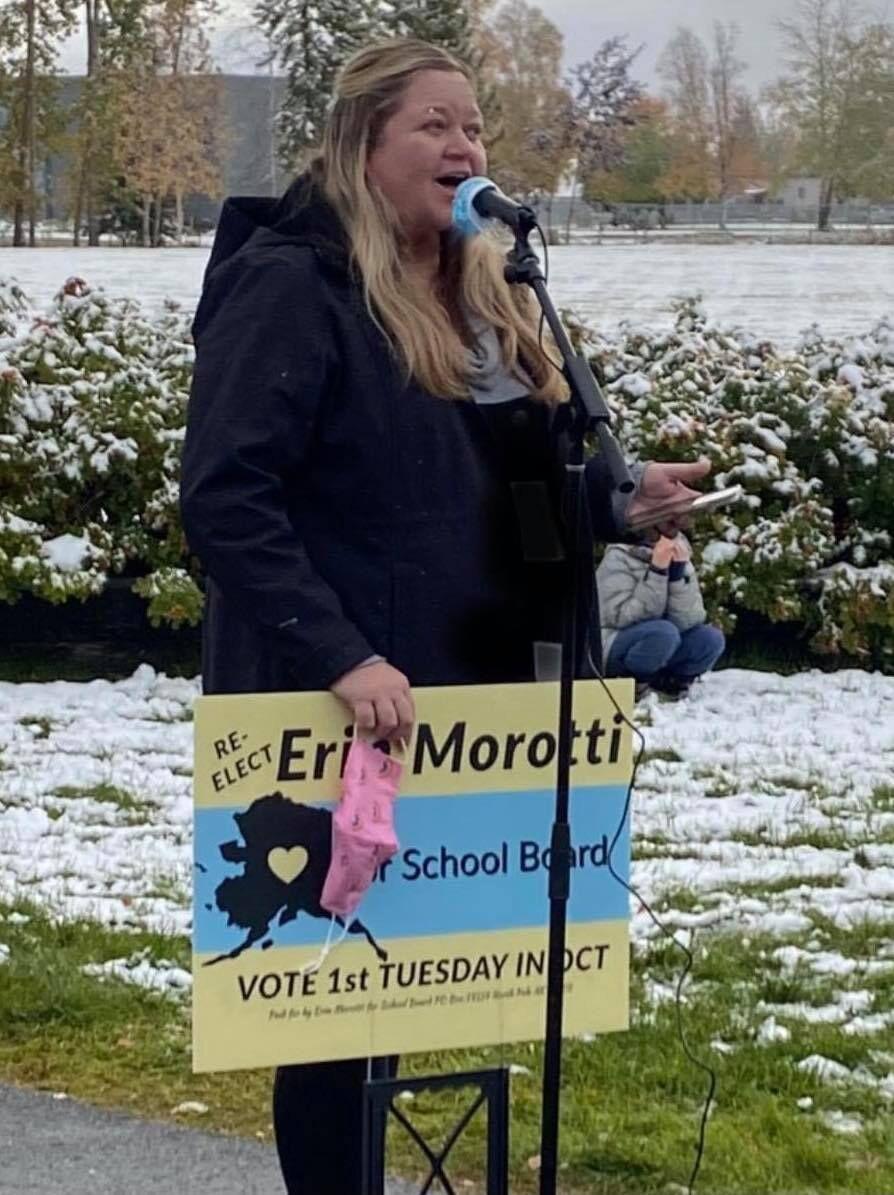 Morotti's opponent was Rentzel, who offered little of substance at the debate and had a tendency, in his answers, to wander off into vague, unrelated philosophical musings about the the Constitution, which he seems to have little actual knowledge of. The largely unmasked audience packed into the borough assembly chambers loved it, erupting in applause. Those of us listening over the radio wondered what town we lived in. 
The forum crystalized the differences between the candidates, and allowed for both sides to campaign as slates, but not the usual right and left ones. Guttenberg, Fletcher, Kristan Kelly (who ran against Roberts), Morotti, and Chyra Sanderson, the other school board candidate targeted for removal "were billed as reasonable and sensible," explained Nicky Eiseman.
Eisman, who has been involved with a number of campaigns in recent years, including one of her own, said the madness of the opposition allowed the five candidates to present themselves as who they are.  Diverse individuals with differing views whose common ethic is a willingness to listen to the members of a community.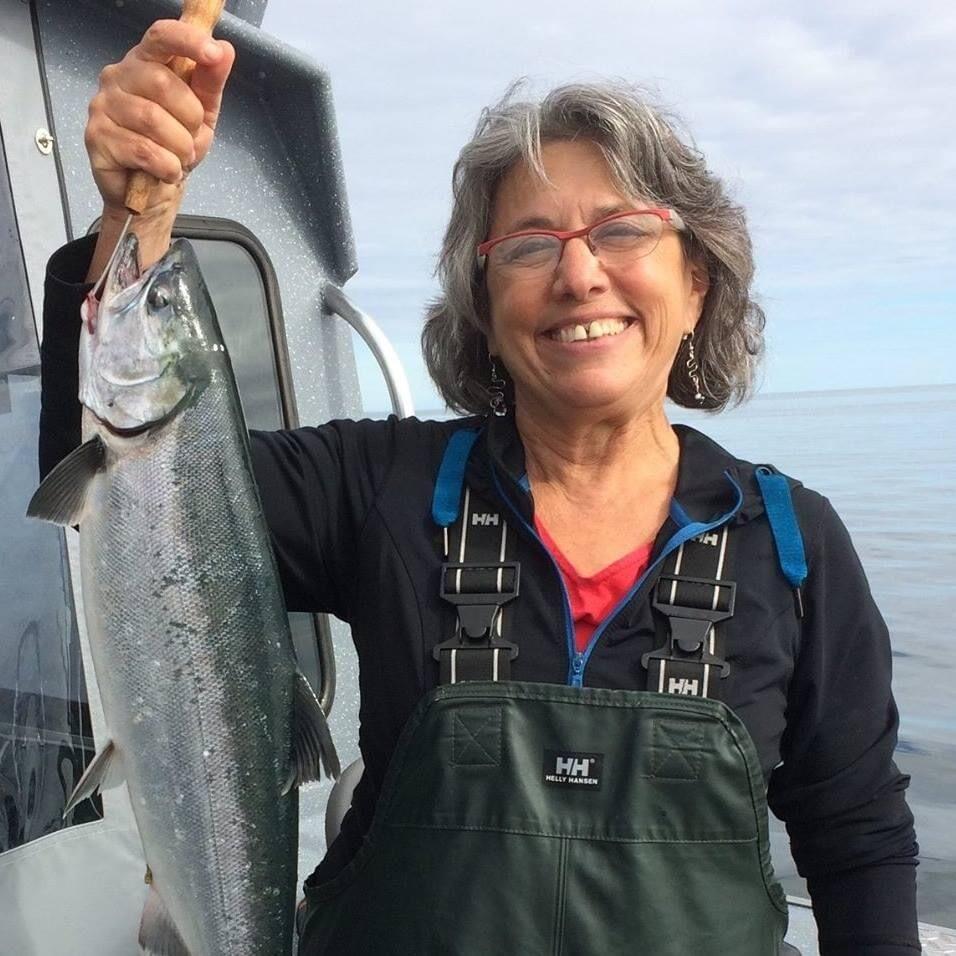 "Not liberal, not progressive, just reasonable, Eisman said. "With a motivation to move Fairbanks forward. People who understood the connection between quality of life and a thriving economy. People with something positive to offer, people who truly believe in this community. That was such a sharp contrast between this slate and the so-called conservative slate."
Borough elections in Fairbanks are held at large. We don't vote by district as Anchorage does. And they're theoretically nonpartisan, although that has always been a very thin veneer. Local elections can often belie the image of Fairbanks as a far-right haven. Both the city and borough (which are separate entities) trend conservative. But overriding this is a strong community sense. Our far-right is loud, but our true conservatives show up on voting day and will put the community first, even if it means voting against their own.
Turnout on October 5th was a bit higher than normal, although nowhere near as high as the year many in this same gang tried to outlaw marijuana through a pair of initiatives. We have priorities. Anahita marveled at who turned out, frightened by the prospect of the community electing extremists. "People were getting their high school seniors who had just turned eighteen going to the polls with them. To vote for school board members."
By an overwhelming majority, those voters sent passed judgment on the culture warriors. "I think the candidates on the other side scared people," Guttenberg told me. Silva, Roberts, Graham, and Rentzel tried to scare voters to the polls, and it worked. Except not with the voters they wanted.
The conservative slate was "disruptive of the foundation of the community," Guttenberg said, discussing accusations hurled at our community-owned hospital during a debate about Covid policy. "They [hospital staff] know they're overworked. And here they are on the radio being called liars. That stuff trickles down through the foundation of the community."
The announcement by Fairbanks Memorial Hospital that it would be moving to crisis care standards just days before the election likely swung wavering votes. So did the spectacle streaming over the internet from the Anchorage assembly, which the News-Miner described as a "gong show of absurdity" in an editorial denouncing similar behavior at the candidate forum. Soaring Covid rates likely helped doom school board candidates who had made removing the mask mandate their biggest concern. This was not a time for frivolity.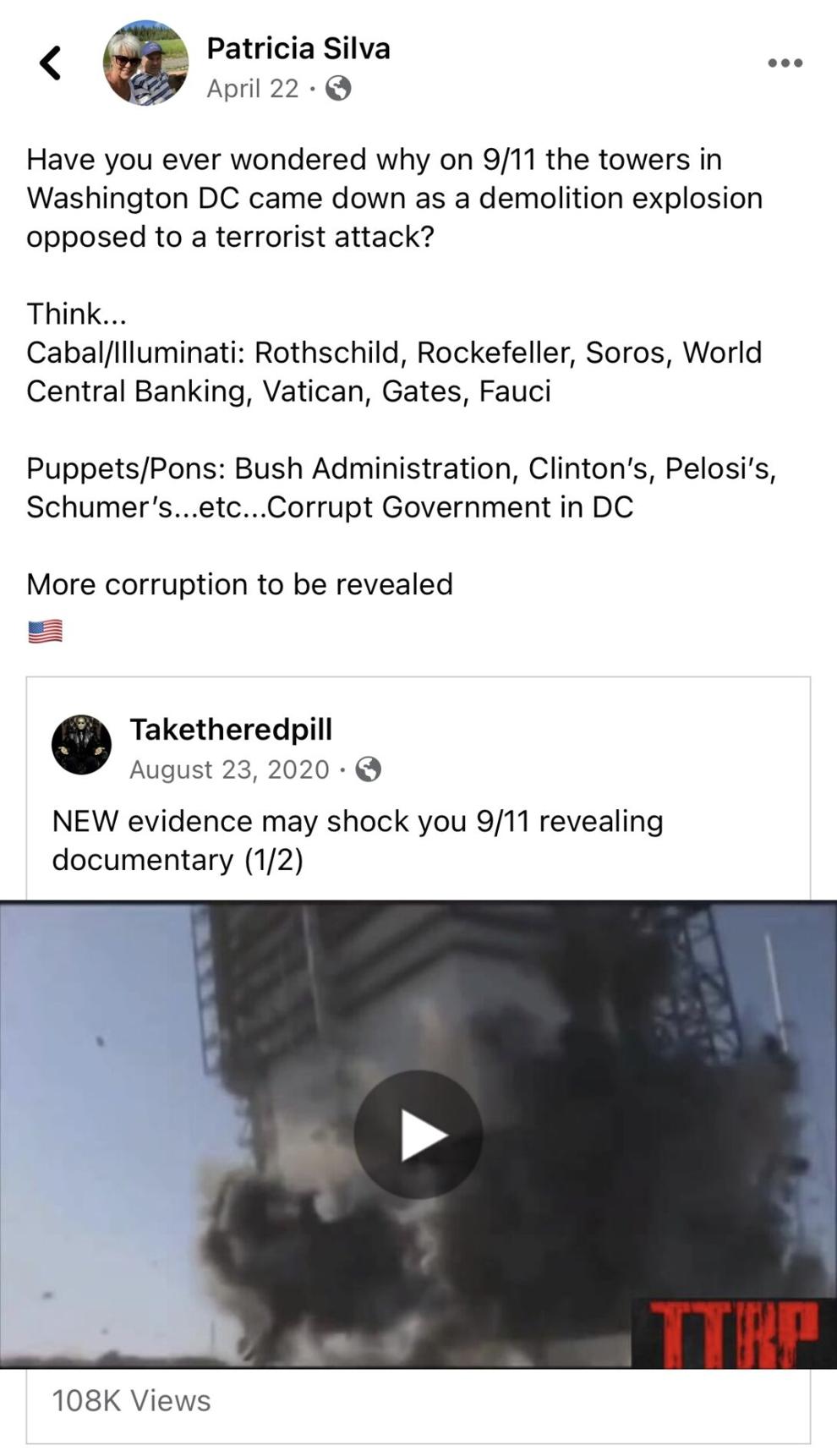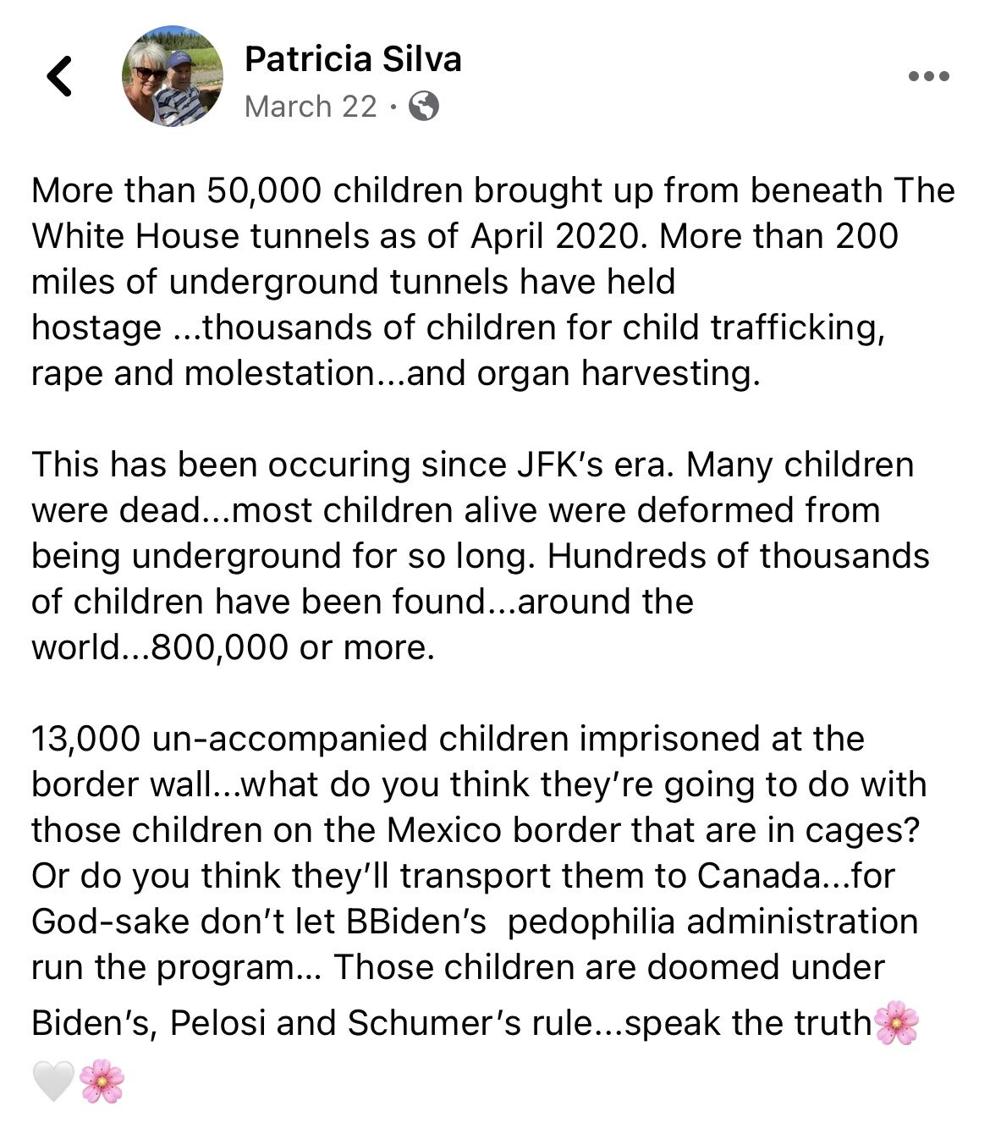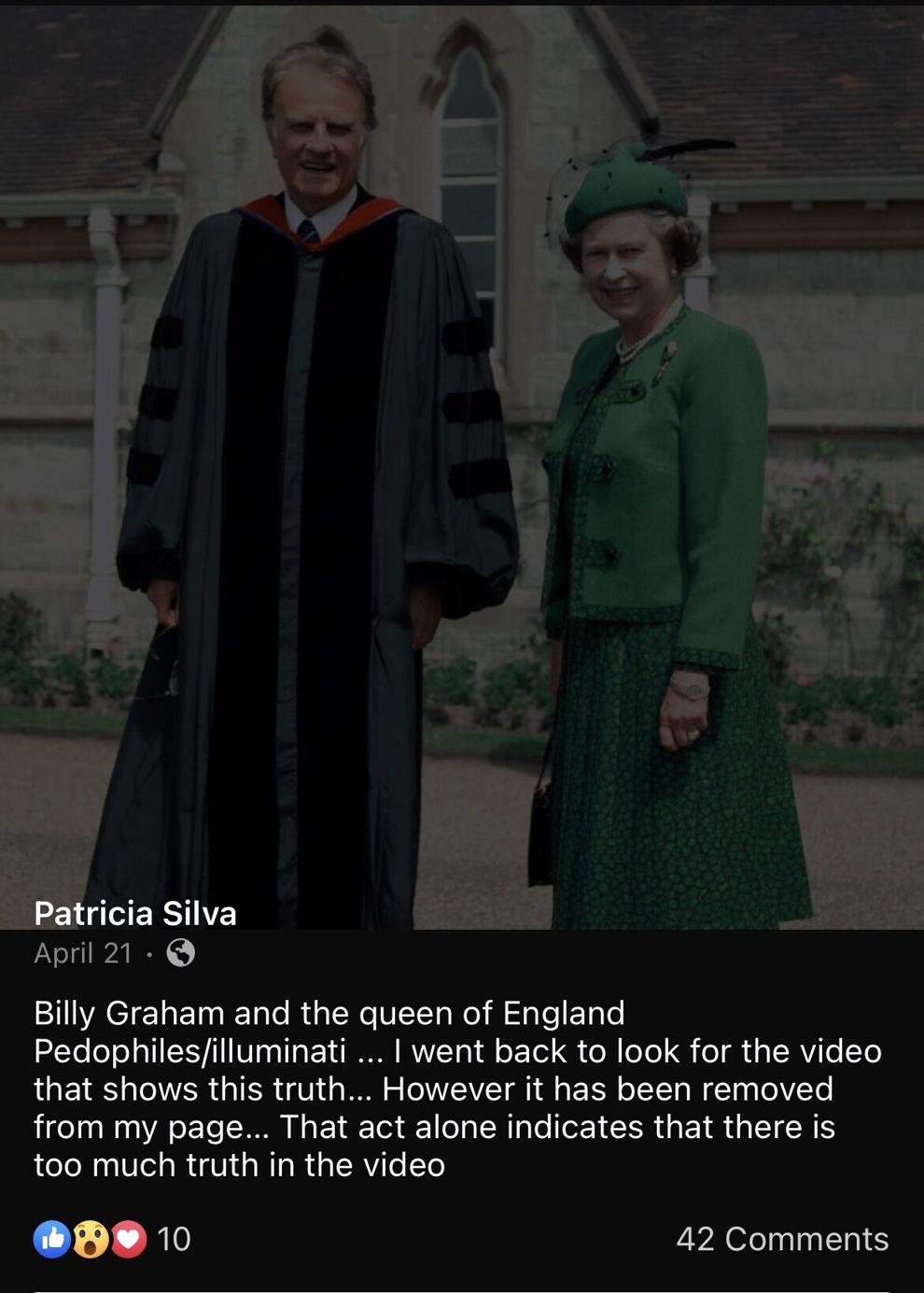 Silva's QAnon ramblings, Roberts' Christo-fascist politics, and the groundless fears of CRT and opposition to Covid mitigation pushed by Graham and Rentzel, all of which are driven by nationwide movements, failed to swing voters. Reason prevailed. It did so in part because many thoughtful conservatives chose to vote community over party. 
This became evident to me at two points in the weeks preceding the election. When I made the screenshots of the Silva posts publicly accessible, and again when I wrote a scathing opinion piece for the News-Miner about the four extremists, I heard from some surprisingly prominent people that I would not consider liberal who thanked me for exposing the reality of the "conservative" candidates. After the election, a friend of mine who has been a registered Republican for decades told me he went and stood on a street corner and held a sign on election day for the first time in his life. It was for Fletcher. "It felt good," he told me.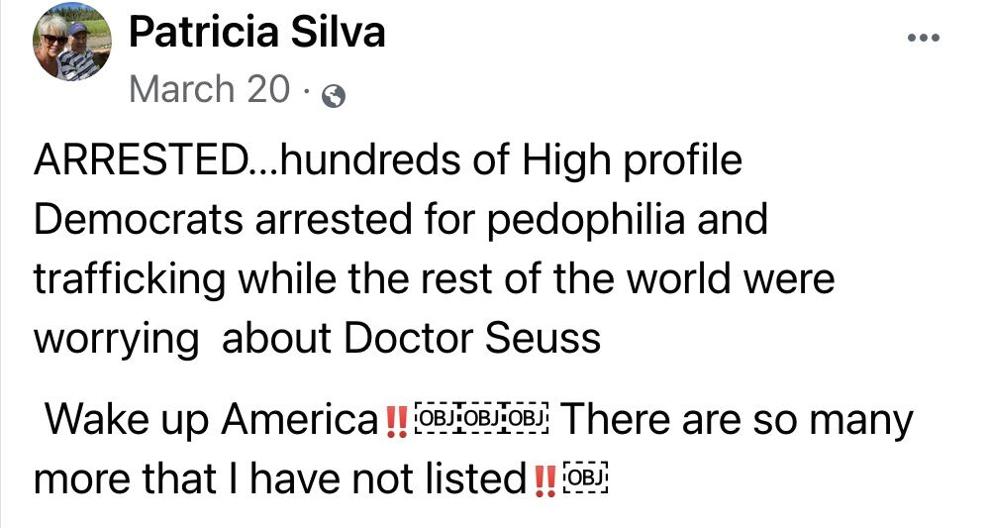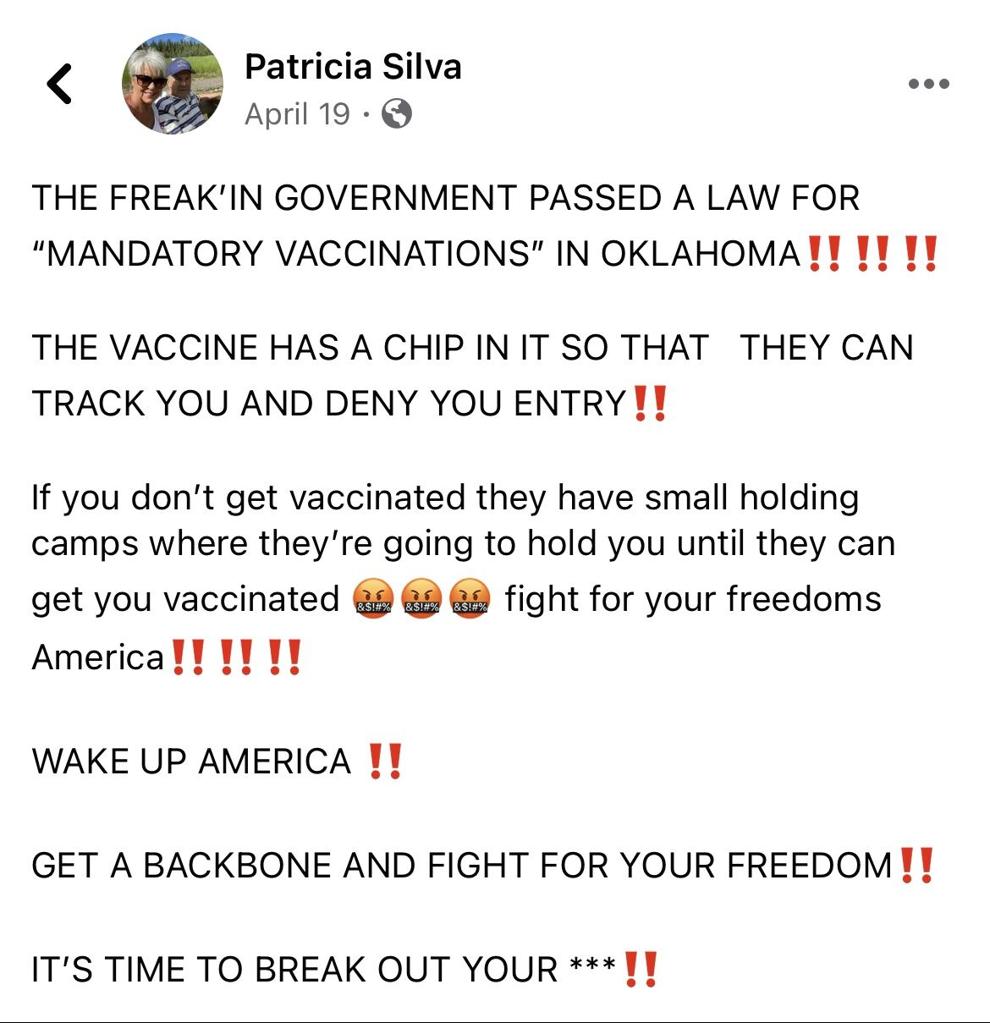 This leads to an important point that Anahita raised. The word conservative has been abused beyond recognition by those claiming the label. "I do want to put conservative in quotation marks," she told me in regards to the four candidates running on national agendas. "Because with the exception of McKinley, they're not true conservatives. They're right wing extremists."
None of the victorious candidates in the borough election can be fairly described as extremists. They run the gamut from moderate conservative to fairly liberal, but they're hardly the socialists and communists their opponents endlessly called them. Community-minded conservatives, of which there are many in Fairbanks, appear to have agreed, judging by the lopsided vote margins. They recognized what Guttenberg did. "You can't let your personal ideology get in the way of deciding where a road goes in a neighborhood. The local issues are very much nonpartisan."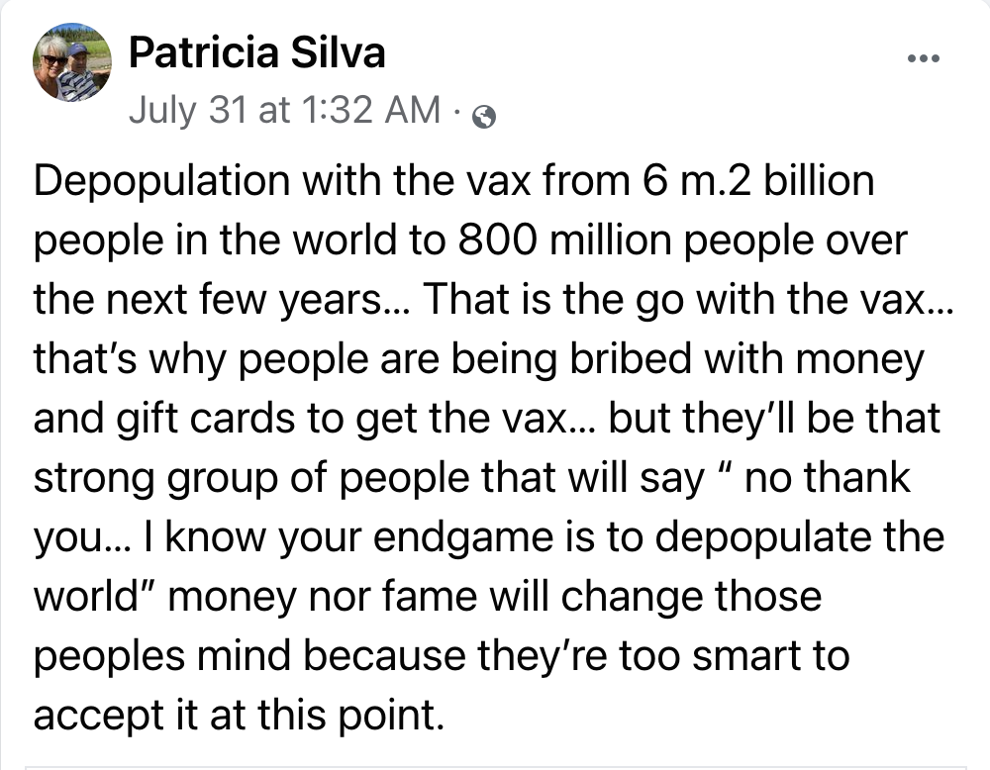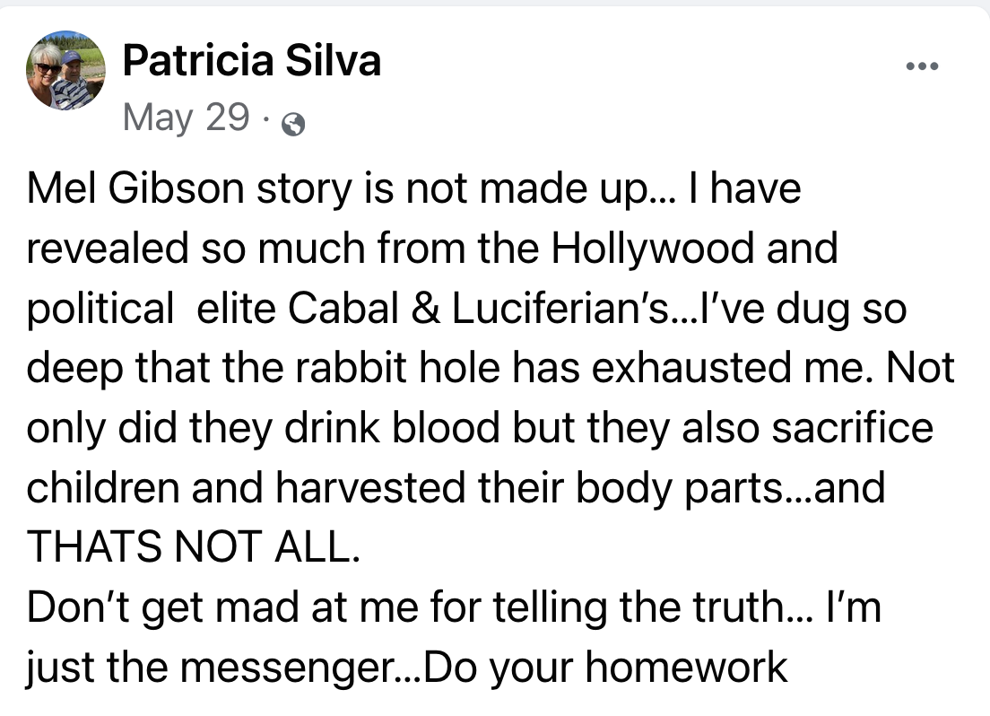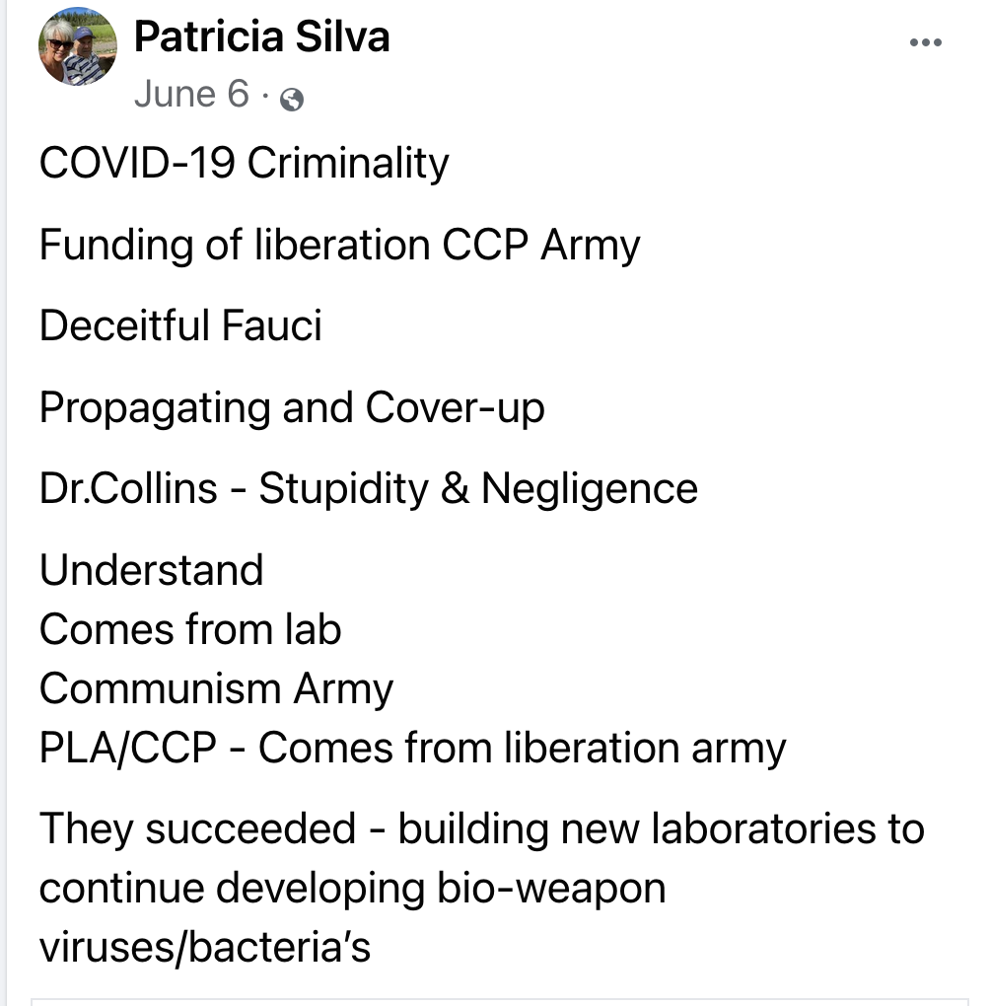 Fletcher, who kept her composure and refuted Silva's QAnon outburst at the forum calmly before returning to her own priorities, stressed that it's important for candidates caught in races against conspiracy theorists not to get sucked in. "It was my desire to make it clear on the radio to those listening in that this is misinformation and not true," she told me. "But that's all it took. Just saying those two sentences and then moving forward with my actual position on what the borough can and should do to combat the pandemic."
Still, she wants voters to remain alert, especially because they can work to publicize things she and other candidates facing such opponents can't dwell on. "If we don't have folks paying enough attention to local races, reporting on candidates who are only using social media, it's very easy to hide these things quickly, and then folks never know."
What Fairbanks ultimately proved is that culture wars and QAnon are losing issues on a local level, even in a largely conservative town. What matters to voters here and in most places is having their needs met and concerns addressed in a timely fashion by competent people. When it came to the nuts and bolts of running a government and operating a school district, the "conservative" slate had nothing to offer. Their embrace of the insanity infecting our national political culture failed to disguise the nihilistic void at the heart of their campaigns.
Yet despite the landslide vote against the so-called "conservatives, Fairbanks voters retained an actual conservative in the top seat, and with the hearty endorsement of both sides. Bryce Ward, the borough mayor, is a moderate conservative who sailed to reelection without even drawing serious opposition. No viable candidates on either side saw any reason to challenge him. He could teach his fellow Republicans how to win elections. Do the job you were elected to do. Don't make a show of yourself. Place community interests above your own opinions. If Ward holds any extremist views, he has never revealed them either through word or action. And he's highly regarded across the spectrum.
Right wing candidates always talk about uniting the people. Ward accomplished this by being a calm and competent administrator rather than a divisive loudmouth. Voters want stability. Businesspeople who traditionally formed the core of conservatism before it was hijacked by extremists want stability. Traditionally, conservatism by its very definition implies stability. The borough election in Fairbanks showed that, if given the chance, voters will happily embrace traditional conservatism. 
QAnon and culture wars are going to be a feature of America's political landscape for a long time to come yet. But these candidates can be stopped dead in their tracks at the local level, which is the most important place to squelch their dreams and delusions. What it requires is a combination of reasonable opponents ("The quality of our candidates is absolutely amazing," Guttenberg told me), and citizen action. Anahita stressed "the power of organizing, which is a real simple thing to do now with social media." 
It's going to be a long war against the flood of conspiracies and lies emanating from the far-right, but in Fairbanks, a significant battle against it was won. "I am so grateful to our community for fighting back against the loud but minority extremist conservatives at the polls this year," Morotti told me. "While our small town is relatively conservative, there is a logical majority, both liberal and conservative, that saw right through the uninformed rhetoric, dangerous misinformation, and clearly 'Old Testament' ramblings."
If that "logical majority" can be found in a town as cantankerous as Fairbanks, it should be present just about anyplace in America. Given a chance, the center didn't just hold in our election, it scored a commanding victory. In a tumultuous era, that's a light of hope that can hopefully shine across Alaska and beyond.