"There is no formula. It's not a recipe. This is a puzzle in which everything could potentially be a piece. Each connection and person."
For about a decade Alaskan Peter Wallack has been working as a stunt person in the film industry. He has over 80 projects listed in his filmography, with 11 more listed as upcoming. He got his official start as a stunt double for Matt Bohmer on the USA network program White Collar, and has since been a double for Kevin Bacon, David Tennant, and most recently worked on the upcoming John Wick: Chapter 3 starring Keanu Reeves. All the pieces that make up the puzzle to his success may not have happened if it wasn't for his bicycle.
After graduating from Stellar Secondary School, Wallack decided to head up to the University of Alaska Fairbanks, and first started in the sciences. One day he realized that if he stayed on that path, he would spend his entire life staring at a computer screen. He abruptly decided to switch his interest to history, until another epiphany made him realize that he would end up spending his life in the basement of a library. He decided to pursue theatre and made the move to study at the University of Alaska Anchorage. Wallack also spent some time in Special Forces as a Reconnaissance Marine. While in theatre he choreographed a fight scene, and the people who saw it said he might make a good stunt person. The idea piqued his interest enough for him to begin looking into it, but it wasn't until a bicycle ride made him take the idea more seriously. "I was riding my bike to work at 5 o'clock in the morning; I was a tour guide for the trains. On my way to work a truck ran me off the road. I went face-first into the curb going down a really steep hill," he recalled, and then spoke about the moment that made him realize he might actually be skilled at stunts. "My bike was wrecked, and I was fine. So, I got up and ran to work carrying my bicycle. So, I thought about it, and decided to give it a try."
His first plan was to research a place where he could learn the basics. After finding a school that would teach him some of the skills, he figured out how much money he would need, created a business proposal, and went to some people that he knew that would have the money to loan him. His next step was to make the choice of whether to start in Los Angeles, or New York. Again, a bicycle would be a major factor in deciding which direction he would head. He had been riding his bike year-round and wanted to continue with that. New York is well known as a friendlier area for two-wheeled transportation, so off he went. Since 2009 he was been a working performer in the television and film industry.
Wallack recently returned to Alaska for a holiday visit, and while he was in town he reconnected with friends and family. Among those friends is his former teacher David Block, of Midnight Sun Theatre Company. Block asked Wallack if he would meet with some of his students so that the young performers could have a chance to ask any questions they might have of a professional performer.
On a snowy afternoon last month, a group of high school age actors and theatre crew joined Wallack at the Writers Block Bookstore and Café in Spenard. For almost two hours Wallack shared his knowledge of what it is like behind the scenes for a working performer in Hollywood. Secrets to getting the job, invaluable advice for the type of attitude to have on set, and the importance of personal responsibility, and maintaining a good reputation. Each question the students had became not just a lesson about the business of acting, but also about life.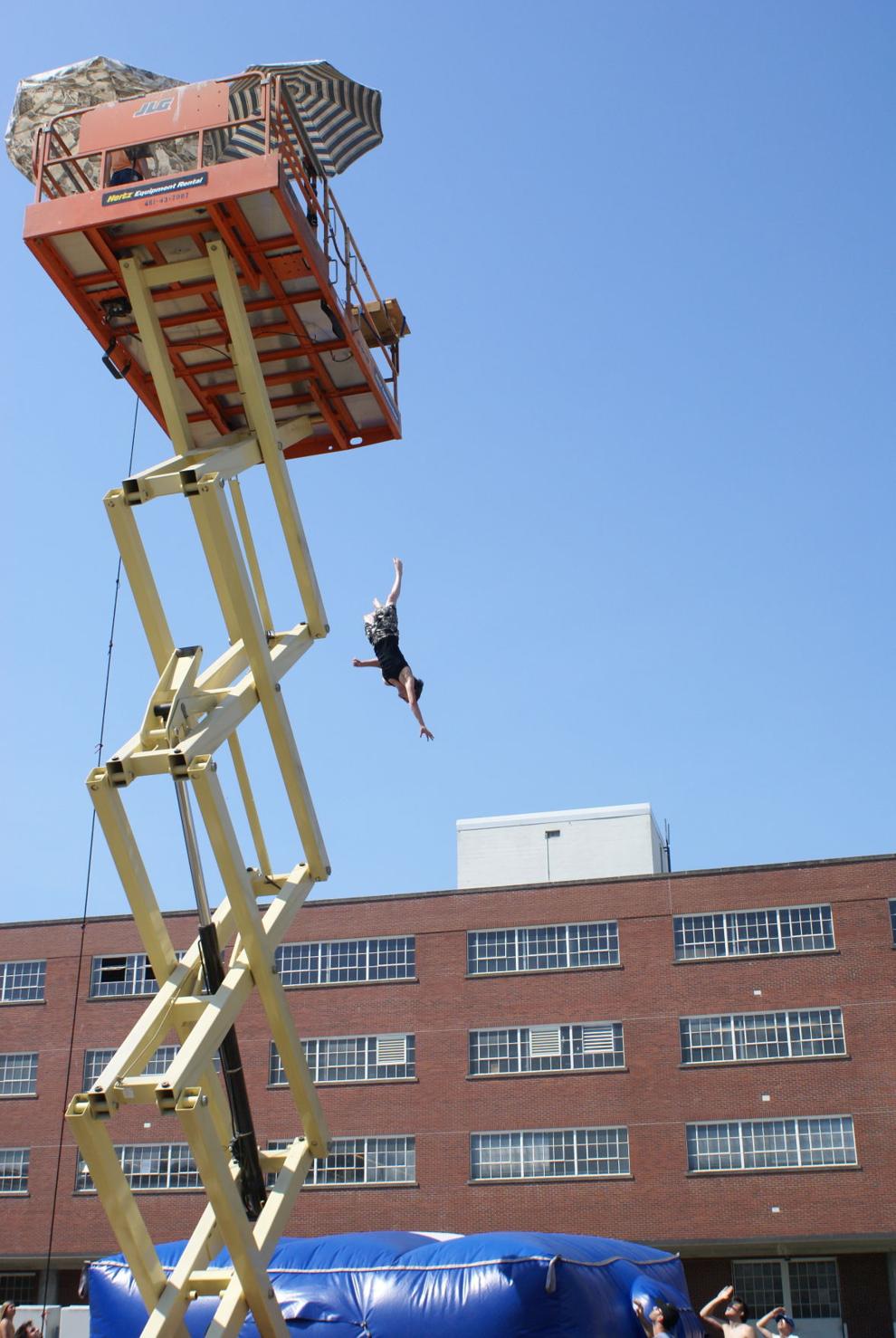 What is the secret to getting your big break?
"Setting yourself up to say yes to an opportunity. Whatever you need to do to make sure that when it is there, you are ready. I had a job, I got offered a position, and I can't remember whether it was with a tv show or a movie, but they asked if I was available. I told them I needed to check with my boss; got back to them five minutes later and that job was gone. Nobody cares if you have work; they only care if you are available to do their work. Being willing to go to a city where you don't know anybody and find a job that allows you to take time off without asking permission, and then be willing to sacrifice all of these other things you think are important, so that you can get what you actually want."
How do you find the next project?
"Who you know and who you get along with, on a long enough timeline, will be the people you work with. Job requirements and job expectations are never the same thing. What is required of you versus what is expected of you. They require far less of you than what is expected. If you do not meet their expectations, they will just get someone else. You are never working for the job you are on. The job you are on is the audition for the next job."
Wallack informed the students what an average day on set looks like, and the secrets of bringing every possible item that may be needed for the job in your own kit. He expanded on lessons about the fact that when a paid performer who only works a third of the year, (a busy year for a working performer), is consistently late, it is seen as three times worse than a person who works a standard Monday-through-Friday job. He educated the group on the importance of self-motivated practice, and his continued efforts to study with City Company in New York whenever he can, as well as physical training such as Jiu Jitsu, Judo, and Dive Master training. He answered questions about the differences between theatre and film for actors and stunt persons.
"The only thing that is important in film is what is seen by the lens," he explained. "In theatre you practice as much as possible so that you can do the entire performance. In film, I practice until I can do it once, and then I move on to the next scene."
The connection to the Last Frontier has also been part of the puzzle as Wallack has been through this career journey. Chance meetings with members of Perseverance Theatre Company in New York led to conversations about experiences working with Block. A trip to New York after he had gotten his mother a membership into the Explorers Club led to a chance meeting with an investor whose company would end up doing work in Alaska. While working in the Lower 48, he hears about fellow actors and crew that still make this area their home. It was an important lesson for the students gathered, as he told them that in show business, reputation and connections are just as important as the level of your skill. This point was driven home when they were reminded that because they have met Kevin Bacon's stunt double, they are all now 1 degree of separation from Kevin Bacon.
For now, Wallack will continue to make his living between Hollywood and New York, learning as much as he can along the way. He will still make trips home when he can to visit his family and help with the expedition business that they have, as well as hopefully teach and coach others as much as he can. Alaska will always be a part of this artist, and someday he plans to return.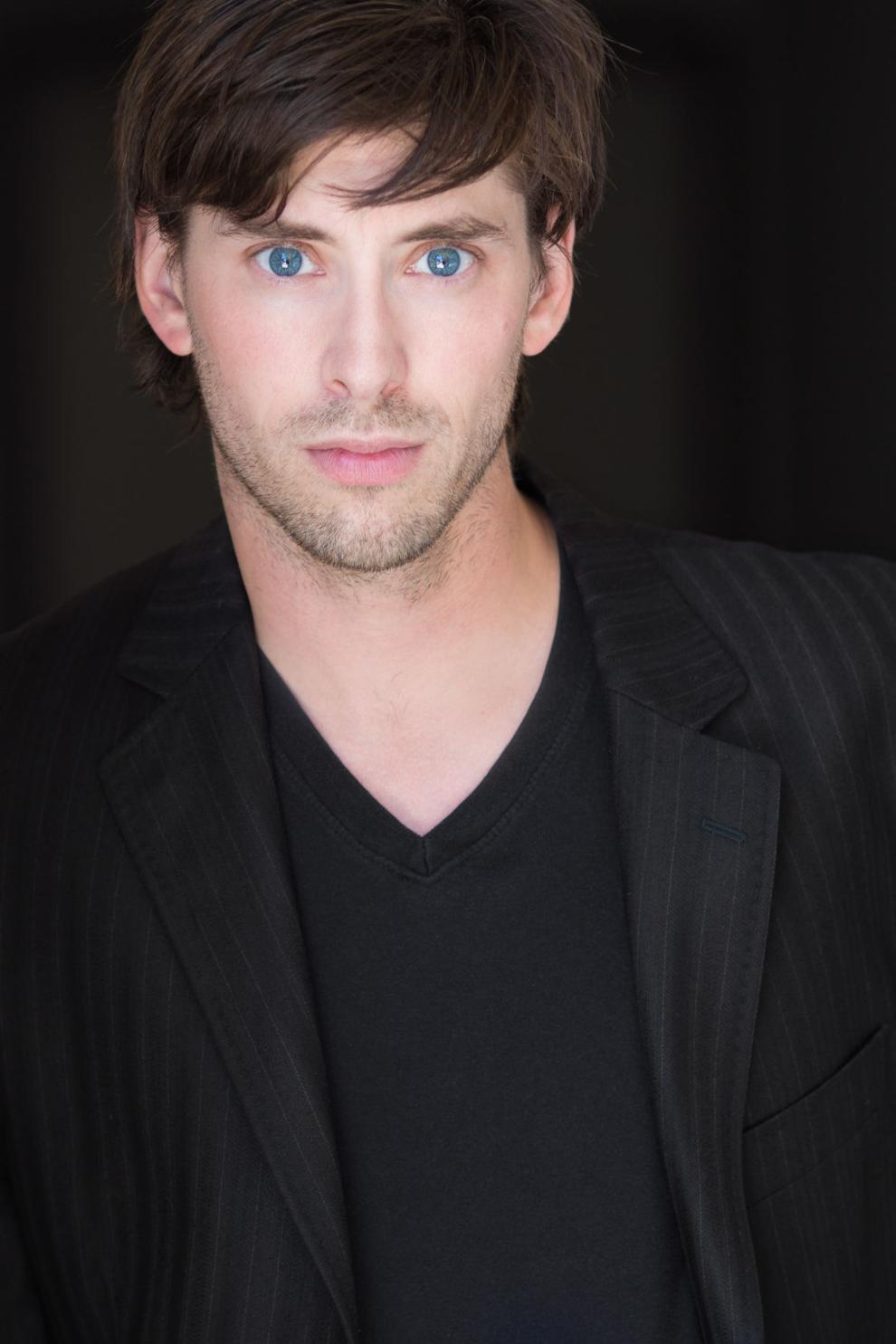 "The idea is that I have gone out to the lower 48 to work on my craft, but I was born and raised in Alaska," he said. "Alaska is home. It is where I plan on setting my roots, and raising a family, and doing art. Whatever skills I can bring back I will, so I am doing my part."