Three years since his release from prison, Talalelei 'TJ' Edwards keeps his regular appointments with his parole officer, is gainfully employed on the North Slope, and maintains strong ties to his community. There is no practical reason for Edwards to believe he'll ever be sent back to prison after spending nearly 14 years behind bars, and yet next month, he'll be heading back into an Anchorage courtroom looking to be declared innocent.
"I don't like that being on my record at all; that's not me — I would never do such a thing," Edwards said of his April 1, 2004 conviction of 2nd Degree Murder and Manslaughter in the death of his infant godson. "I just want everybody to know there are innocent people that are locked up and need help; they need somebody to tell their story. I just want to be a representation for that — I'm living it."
Prosecutors used the Shaken Baby Syndrome argument to convince the jury of his guilt, and after three days of deliberations, they made Edwards one of more than 1,600 nationwide to be convicted under the SBS theory since 2001. If all goes well for Edwards next month, he'll be at least the 17th to have his SBS conviction overturned.
The domestic violence nature of the charge led to Edwards getting a flat 20-year prison sentence, considerably longer than many other homicide convicts he'd come across in prisons in Anchorage, Palmer and Seward over the next 14 years. Never wavering on his innocence, Edwards reached out to the Alaska Innocence Project in 2011, the group which took up his case through his release into a halfway house in 2015 and is representing him in his application for post-conviction relief.
Alaska Innocence Project Executive Director William Oberly was the lead attorney in the AIP's effort to free the 'Fairbanks 4' in 2016 and is heading Edwards' counsel.
"The Fairbanks 4 was also an 8-year process from beginning to end," Oberly said. "These are all difficult cases to unwind, time consuming and labor intensive."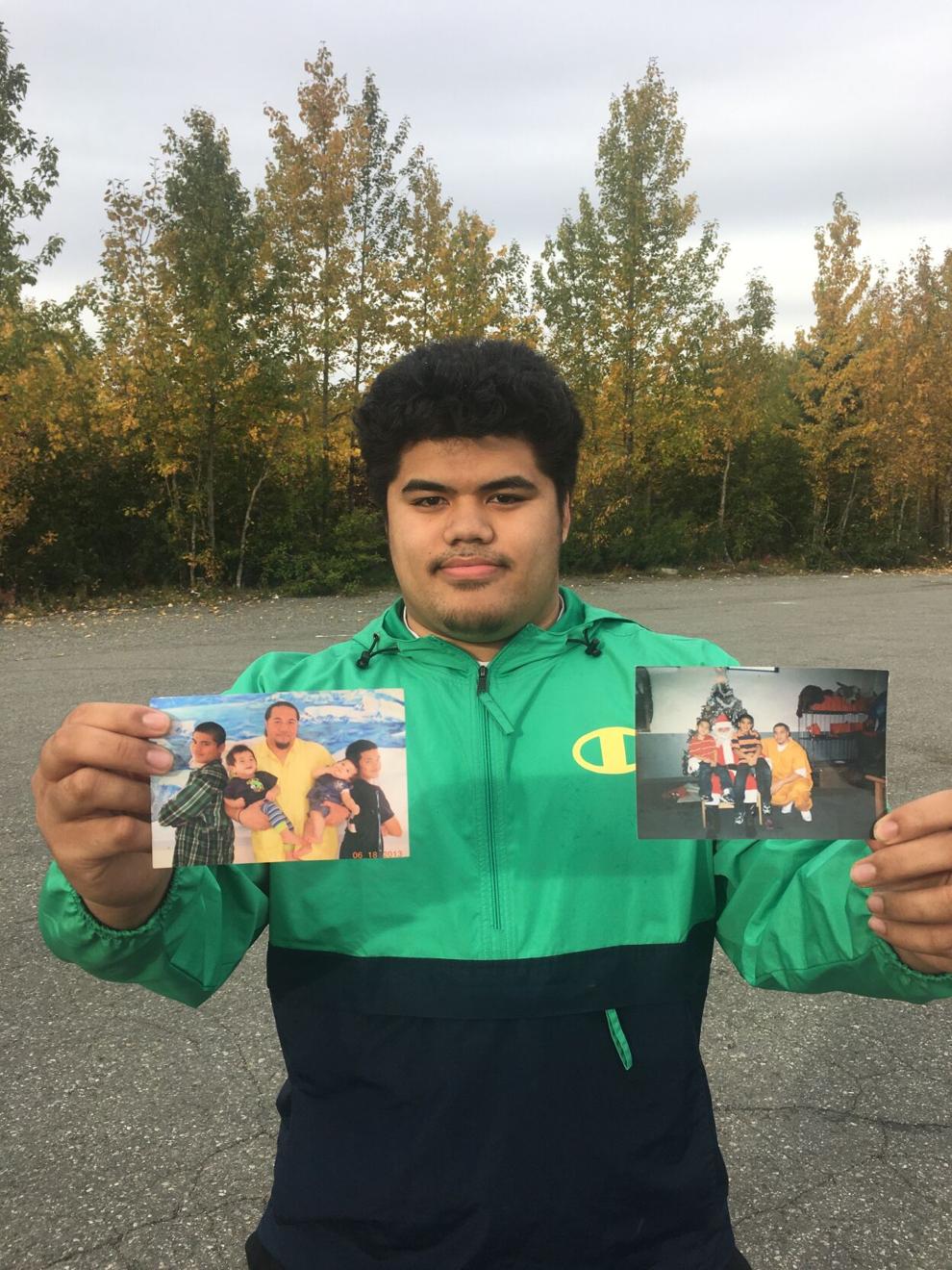 In recent years, the scientific validity behind Shaken Baby Syndrome prosecutions have come under attack. Even Dr. A. Norman Gutkelch, the man who pioneered the theory back in 1971, has come out to denounce the use of SBS in criminal prosecutions, saying in 2012, "There is nothing wrong with advancing such hypotheses; this is how medicine and science progress. It is wrong, however, to fail to advise parents and courts when these are simply hypotheses, not proven medical or scientific facts."
Challenging the scientific veracity of Shaken Baby Syndrome is a core component of Edwards' application with the court.
"It's kind of hard to accept that (prison) lifestyle knowing you have nothing to do with getting yourself in that situation," Edwards said. "I felt helpless to my family outside — my kids; it's kind of difficult to put into words. All I could think of was being out… Just being out was my ultimate goal to spend time with my kids; that's who really needs me."
Edwards' youngest son, Jontay, was four years old when his father went to prison. Set to turn 21 in November, Jontay says he never doubted his father's claims of innocence.
"I feel like this is the only way to go — he's innocent," Jontay said. "This happens to a lot of people around America. They may get convicted for the way they look or the way they may come off to a jury… He just had to be a statistic for Alaska, the bottom of the bar."
Since SBS cases often present no physical evidence of a crime, rather a triad of symptoms that include brain swelling, and subdural and retinal hemorrhages, the finger of blame would usually land on the last person to be in the presence of the child, which Edwards was.
"It pretty much boiled down to me bing the last one to be with my godson, Tyler," Edwards said. "He had been ill for quite sometime before he came into my care. He'd pretty much been passed around from his mom. She was young — we were all young at the time. She was wanting to have fun still, wasn't ready to settle down and have kids. Me, on the other hand, I already had my oldest son and my wife and I agreed to be godparents. Then one thing led to another and I'm in jail on a Shaken Baby Syndrome case. No evidence or witnesses."
Edwards said Tyler stopped breathing and after performing CPR, he rushed the infant to the hospital. Sitting in the waiting room, Edwards hoped for the best outcome for his godson having no idea he was about to be confronted by a pair of APD detectives.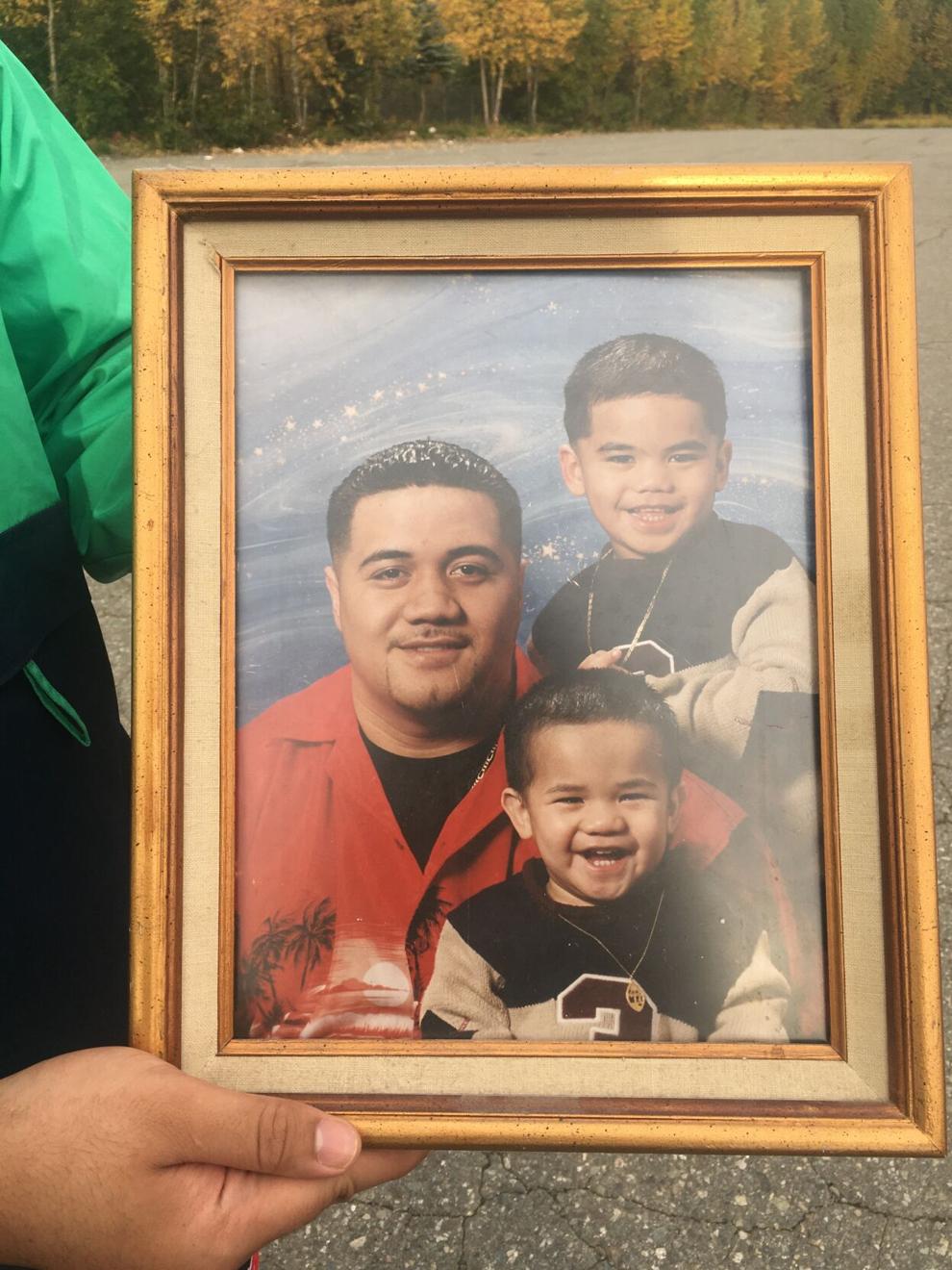 "They were trying to say I shook my godson that day, but that definitely wasn't the case,' said Edwards, who grew up in American Samoa and believes racism and negative attitudes about Polynesians in Alaska at the time contributed to his conviction. "At my trial, the sargent said he interviewed me that day and in his opinion he said, 'yeah, you would do something like this. You're a big guy; I'm sure you could take me on."
Even after his first conviction, Edwards was confident he would win on appeal, but when he exhausted the last of his appeals, Edwards finally had to accept the reality that his children were going to grow up without him.
"That's when I really had to tell my wife at the time that she needs to move on. I'm doing this 20 years," Edwards said. "I wanted her to be happy so she'd be able to take care of the kids with or without me. It really set in that I had to do this time."
Long since divorced from the mother of his children, Edwards said he appreciated her willingness to consistently bring his boys to come see him in jail.
"I'd see the kids once a week at most, sometimes. I really didn't like anyone bringing my kids to see me — driving the Seward Highway I didn't want them to risk coming to see me," Edwards said. "But a lot of that had to do with me… We talked almost every day."
Jontay remembers his father telling him he had to become the man of the house at a very young age.
"Basically there was a reassurance he was there, even if he wasn't there, physically," Jontay said. "We would always talk about holidays, the first day of school, what your friends are like…"
Meanwhile, inside, TJ was just one of many convicts who insisted upon their innocence.
"A lot of inmates do claim they're innocent. That's why I never really spoke up because of the corrections officers. They say, 'yeah, we should let you all go.' That's their normal spew, I get it it; that's their job to look out for us, watch over us," Edwards said. "But I have met a lot of guys that are innocent and just haven't had the resources to prove otherwise and they'll jump on the first (plea) deal that sounds good for them to get out early."
Both Jontay and TJ use the word 'anger' to describe their feeling about what's transpired over the last 15 years.
"I am angry that I had to do that time, solely because I wish I could've spent that time with my kids. I had big dreams of waking up for the first day of school and just being there for them," TJ said. "They had a lot of questions they needed answered, but I felt like they weren't ready for it. I did break it down for them and they understand it a lot better now; we're closer now. The main thing I take from it — the only thing I take from it — the whole 14 years is I feel like I cheated them out of a father growing up."
TJ did however get out of prison in time to see Jontay star on the football field with Bartlett High.
"When he was at the halfway house, I would drive past the window and wave 'hi'," Jontay said. "He came to my football game my junior year and it was just cool having my biological father be there. That was something he wanted to see. Even if he wasn't able to be there, he'd always have friends check on me. He'd tell his friends that a lot of people around town told him his son's good, but I want you to see for yourself. I always wanted to show up and play for my dad. He was always good at sports."