Ten years ago, an older man of slight frame and all-but-receded hairline made his way to the dais to testify before the Anchorage Assembly. At issue that night was a fairly benign proposal: universal card check; the requirement for restaurants, bars, and liquor stores to ask for photo identification before any alcohol purchases.
"I think for you to impose this restriction on restaurants and bars – I work at a small bar – it would make it very difficult," the gentleman said calmly. In the same quieted tone, he added: "'When they came for the Jews, I said nothing. And then they came for me and there was no one to speak up for me. That's how I feel about this."
Assembly members outnumbered audience participants that night. There were no live streams. The next morning bore no headlines crying foul. It was odious in the sense that somehow an individual concluded that asking to see I.D. was comparable to Lutheran pastor Martin Niemoller's post-World War II apologia for turning a blind eye to Nazi atrocities. Tragic because he evidently didn't have anyone to stop him from committing the analogy; a disturbing reflection of how far one's unchecked convictions can steer them away from making a point. 
But, it felt like an anomaly. No one applauded. The Assembly passed the ordinance and moved on.
Recent Assembly meetings have revealed that what was once an isolated, albeit cringe-inducing, bug has become an elaborately choreographed feature. One lone voice giving volume to an outrageous premise has been supplanted by an aggressive, vulgar movement where such sentiment is paramount. And this new front, decrying public health mandates, basic civility, and everything in between is stacked with activists, GOP party operatives, and elected officials – collaborating more intimately than has been previously documented.
"Save Anchorage" originated in July of last year as a Facebook group advertised as "a grassroots effort to create positive change within our community." This mission statement took a shameful turn when members appropriated Stars of David as a protest symbol against wearing masks to contain the spread of COVID. The tactic was promptly defended by Mayor Dave Bronson, a former board member of the far-right Alaska Family Council who has openly supported Save Anchorage, even hosting an event for members during his campaign.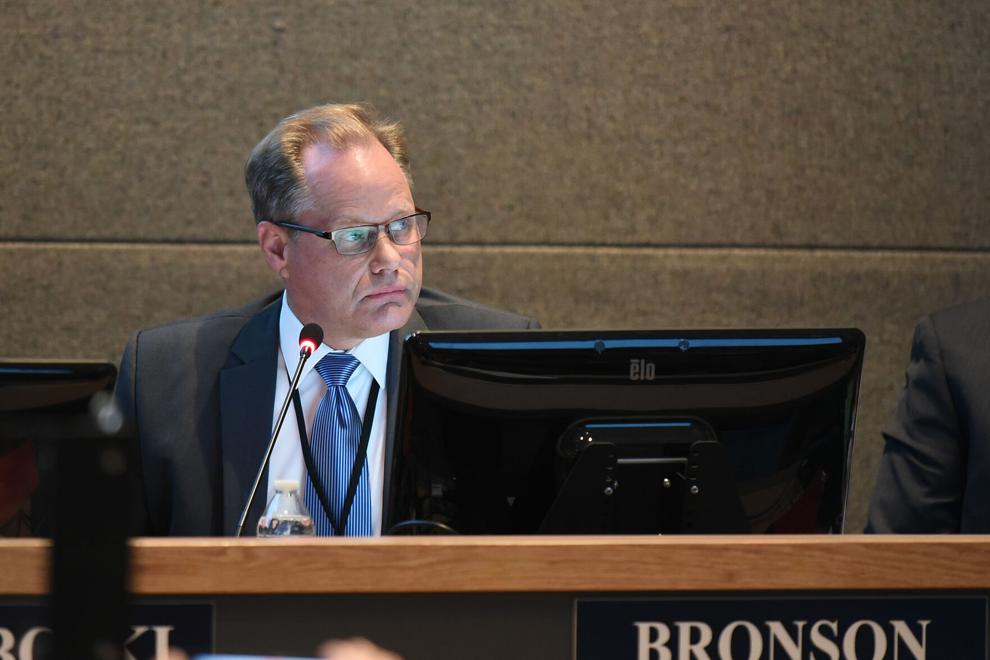 The group formed to oppose the Berkowitz administration's plan (AO-66) to purchase four buildings intended for homelessness and substance abuse treatment. With multiple satellite Facebook groups, bolstered by frequent posts penned by Eagle River Assembly member Jamie Allard, Save Anchorage members mobilized against the purchases, which by December of 2020 had narrowed to one property – the Golden Lion Hotel. Alaska Public Media described the opposition as an "intense outcry from residents in Midtown neighborhoods who feared a nearby treatment center would hurt property values or introduce more crime." Posts made to the Save Anchorage Facebook group elucidated their intentions more succinctly; the Blue Alaskan documented that posts included, "Nazi, dictator, Hitler, tyrant, Lord Farquaad, Pedowitz, Bagoshitz" as "just some of the group-coined words the group spreads on social media to refer to Berkowitz, hardly hiding their antisemitism."
The purchase of the Golden Lion Hotel, using proceeds from the sale of Municipal Light & Power, was passed by a 9-2 vote on August 11, 2020. Eagle River Assembly members Allard and Crystal Kennedy dissented. As KTUU painted the scene, "the remaining protesters made their displeasure heard. People repeatedly honked horns, slammed their fists on the Assembly chamber doors, and yelled through them at Assembly members and the Mayor, demanding to be let in or for the officials to go outside." 
Shifting Goals and a Supporting Cast
The next day, the Anchorage Municipal Clerk received a petition for a repeal referendum seeking to undo the purchase. The primary petition sponsor and contact person was William Gornto, the current vice president of corporate risk management for the Bristol Bay Native Corporation, as well as the listed director for the non-profit "Alaskans for Real Cures to Homelessness" (ARCH). As the Blue Alaskan observed, the certificate of incorporation was "granted by the State one day after the AO-66 referendum was filed." Gornto also has served as an administrator for the Save Anchorage Facebook group, and the PO Box used to send out mass mailers under the "Save Anchorage" banner in July of last year somehow became the P.O. Box for ARCH by August.
"The municipality refuses to consider... alternatives [to the Golden Lion purchase] and sees the issue as a beds problem and not a behavior problem," Gornto opined in the comments section of Must Read Alaska, run by former Alaska Republican Party spokesperson Suzanne Downing. "There is a great deal of dogmatism and self-righteous arrogance in play on the part of this mayor and assembly."
Gornto owns property 0.4 miles from the Golden Lion Hotel. Just down the street from Gornto (0.6 miles from the Golden Lion) is Dr. Russell Biggs, an Anchorage anesthesiologist and Save Anchorage administrator, as well as a prominent voice in "Reclaim Midtown" – a precursor Facebook group that opposed the properties' purchase. Biggs was the petition sponsor for both the "We've had enough! Vote yes! Recall Zaletel" campaign to recall Assembly member Meg Zaletel and the "Recall Rivera" effort, which failed by 14 points earlier this year. He additionally served as the chair for the Recall Rivera campaign and is currently the chair of the Zaletel recall.
Julie Brophy, Biggs' neighbor, was the listed treasurer of the Recall Rivera ballot group in addition to being the alternate petition sponsor of the effort to recall Felix Rivera. Brophy is also a Save Anchorage moderator who read the names of local businesses at a January Assembly meeting that she says were forced to close because of city COVID mandates. The Blue Alaskan debunked the list.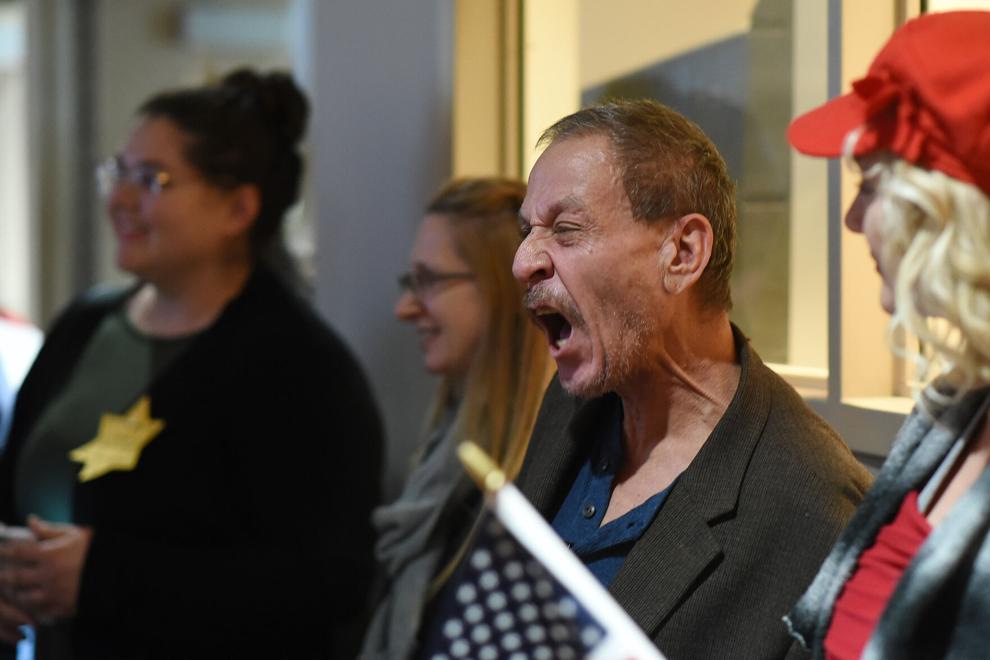 Two miles west of the hotel are a pair of condominiums owned by William Borchardt and his wife, Rosemary. William is the president and Rosemary is the secretary of an Anchorage-based office supply store. He showed up to testify during the public comment period in August, but the Assembly closed the chambers due to COVID. This spawned a lawsuit, spearheaded by another satellite group, Alaskans for Open Meetings, who allege that "Assembly members willfully violated the Open Meetings Act by barring in-person testimony," according to KTUU. The group is headed by former Alaska GOP vice chair Frank McQueary. William Borchardt told the ADN: "It's about moving the homeless, vagrants, into Midtown."
Save Anchorage made their Facebook group private in September of last year, and it has become a hub for unhinged conspiracy theories. Multiple posts have drawn the ire of Facebook moderators, and, as Alaska Public Media reported, has "contributed to a spread of misinformation about the pandemic, the city's public health measures, the homelessness situation, and other issues. Members routinely share information that has been debunked – among other things, that masks are ineffective or unhealthy, and that reported data on COVID-19 case numbers and deaths due to COVID-19 are being falsified." 
The description is exemplified by two active Save Anchorage participants, Kate and Shane Schenker. Shane is a car salesmen and Kate works for GCI. Both post frequent COVID disinformation on their personal Facebook pages. "Many 'scientific' studies have been done to demonstrate the effectiveness of masks. The overwhelming majority of actual scientific studies prove their ineffectiveness," Shane posted last month. "How far down this rabbit hole do we need to go before we are no different than Nazi Germany?" 
Kate linked to a meme on October 10 featuring block letters: "BIGGEST SCAM." Underneath is a picture and quote attributed to "Dr. Allan Greenberg, MD," reading, "As a retired physician, I can honestly say that unless you are in a serious accident, your best chance of living to a ripe old age is to avoid doctors and hospitals.... Almost all drugs are toxic and are designed only to treat symptoms and not to cure anyone."
Neither Kate nor Shane responded to questions.
Perhaps unsurprisingly, the quote is unverifiable and the picture of the supposed author is actually a South African architect of the same name – who is very much not a doctor, according to his own website. But the message becomes a parable and is shared as scripture by the 9,000 members of Save Anchorage, a number that is very hard to corroborate. 
Joseph Lurtsema, who previously served as the social media director for the Alaska GOP, created the group on July 10, 2020. His first move was to invite former Alaska Republican Party Chair Tuckerman Babcock and Suzanne Downing. A dozen other elected officials and past candidates were similarly prompted and followed suit.
Lurtsema's simultaneous role before his brief exit from the group, both as a group moderator and the owner of "MoBiz Marketing" – a social media and digital marketing firm – led to speculation that the number could have been inflated by fake accounts (many marketing sites solicit the addition of new members for a fee – though MoBiz's site does not list such services). MoBiz's past clients include, among others, Mayor Dave Bronson. Lurtsema eventually returned to an active leadership
Lurtsema also did not respond to questions.
Collaboration, Coordination, and How the Pieces Fit
As the Blue Alaskan observed in April of this year, "Biggs' strategy has been to entice people to join an associated network of social media groups/pages including Open Alaska, Save Anchorage, Taking Back Anchorage, Alaskans For Constitutional Rights, Alaskan Residents, Alaskans for Open Meetings and Reclaim Midtown." Biggs has been coalition building through disinformation and hysteria, because COVID has served as the most enduring and mobilizing grievance of the current conservative zeitgeist, outlasting short-lived moral panics over Dr. Seuss, Potato Head, and the specter of a bisexual Superman. COVID denial has been an anchor for people desperate to be angry and yearning for a target immune to fatigue and inevitable replacement. Despite the impetus of Biggs's activism being the purchase of the Golden Lion, the allure of such a motivating intoxicant has borne the side effect of paying dividends to his initial gripe.
Bronson announced on October 5 that the hotel would not be used for homelessness and substance abuse. Instead, he would hand it over to WEKA Medical LLC – a private security firm founded by Todd and Crystal Herring (they also own WEKA Tactical, a firearms and ammunition shop "made of a small group of knuckle-dragging, gun-loving patriots") – to provide vaccinations, COVID testing, and monoclonal antibody (mAb) treatments. The Herrings' combined contributions to Bronson's mayoral campaign and Open for Business Anchorage, an independent expenditure group headed by Carousel Cocktail Lounge owner Paul Berger, eclipsed $10k. 
Open for Business Anchorage describes its purpose, via APOC filings, as "[investing] aggressively and strategically in candidates, ballot initiatives, community involvement and legislation that is directly targeted at protecting and growing Anchorage's economy." Since May, the group has spent nearly $48,000 on media ad buys, events, web design, and other related services – plus nearly $5,000 for a Bronson inaugural luncheon at the Petroleum Club. There was even an after party at the Carousel.
Biggs, the Borchardts, and Gornto have provided funding for all of the above. The failed Recall Rivera effort raised nearly $24k. Over 35 percent of that came from those specific four pockets. Thus far, the campaign to recall Zaletel has collected $11,250 – and the same parties' contributions comprise nearly 55 percent of the total. Over 25 percent ($21k) of the $83.5k Open for Business Anchorage amassed this year also came from the quartet's largesse.
An email exchange obtained via public records request by members of the Recall Allard group, and viewed by this author, details an October 4 Save Anchorage group meeting at the Schenker home. Among the attendees was Allard, who, according to Kate Schenker's notes, briefed the group on McQueary's ongoing Open Meetings Act lawsuit and accompanying fundraising efforts ("need 250k," Allard allegedly instructed the group). Schenker's notes document bullet points, labeled "Tidbits from Jamie" that detail the Assembly's "authority over the school board budget," as well as alerting members of upcoming board vacancies.
"Thanks everyone for coming to the round table yesterday at our home," Schenker wrote in the email, sent to Allard's muni account. "We thought it was a very productive discussion and are really happy that Jamie was able to share key information with us."
It also listed William Borchardt as a "key figure in Geneva Woods and Save Anchorage."
William Borchardt did not respond to inquiry.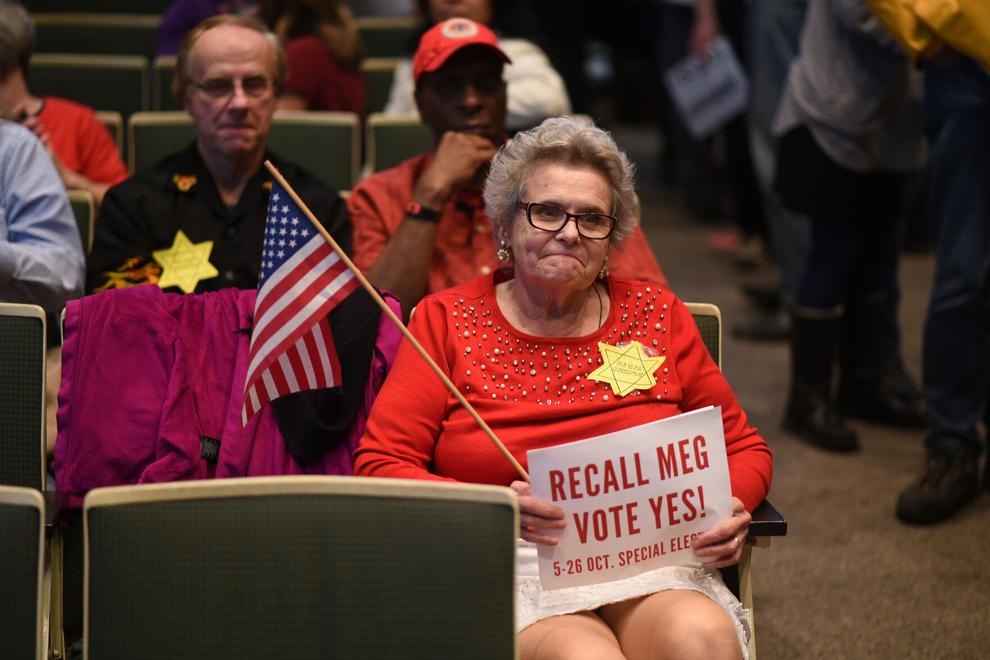 On Monday evening, October 11, Biggs posted a guest op-ed for Must Read Alaska defending Save Anchorage: "It has been an enlightening journey observing the Left's spin [on] Save Anchorage, which is a homespun Facebook group posting news of Anchorage, into an existential threat of democracy."
The FBI arrested a member of the group for their alleged role in the January 6 armed insurrection of Capitol Hill, drawing the scrutiny of Facebook, prompting the group's puppet masters to change its privacy settings to 'Closed.'
There, in the freedom of a custom-designed silo, with the support and coordination of a sitting Assembly member, emboldened by a mayor in lockstep, and funded by donors whose definition of "homespun" contains more digits than many Alaskans make in a year, the conspiracy theories rage unchecked. They trickle out in Must Read Alaska propaganda and erupt in deranged Assembly meetings where a domineering presence is taken to mean righteousness – while hospitals ration care and Alaskans die; 590 since March of last year.