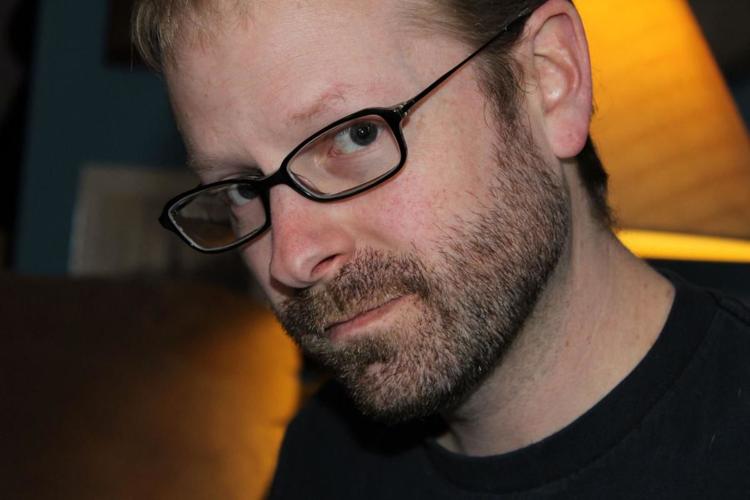 Alaska's unemployment sits at 7.3 percent – well above the national average of 4.1 percent. The opioid epidemic continues its brutal tour: fatalities for heroin and synthetic opioids passed the century mark back in August. We also suffer the highest rate of suicide among states, per capita. 21.8 suicides per 100,000 people. That number increases dismally to 35.1 for Alaska Natives. And we continue to lead the nation when it comes to rape and sexual assault. 59 percent of women in Alaska have experienced intimate partner violence, sexual violence, or both in their lifetime, according to figures put out by Standing Together Against Rape (STAR). A study published by the Alaska Department of Public Safety last year showed that, despite only representing 20 percent of the population, more than half of the state's sexual assault victims are Alaska Native.
Those numbers hit home earlier this month when ten-year-old Ashley Johnson-Barr disappeared in Kotzebue. A desperate search spanned eight days and ended with another slain child. Peter Vance Wilson was charged with three counts of first-degree murder, kidnapping, evidence tampering, and four counts of sexual abuse of a minor in the first degree.
Those societal wounds still raw, Anchorage residents woke to news of a new hellscape in the form of a non-sentence handed down to another sexual assault perpetrator. In August of 2017, Justin Schnieder, then 33, picked up a woman in Spenard. According to the victim's account, she was trying to get a ride to Muldoon where her boyfriend lived. Schnieder, instead, took her to 36th and Wisconsin – a construction site close to the airport, where he worked as an air traffic controller. When she tried to flee, he tackled her. Then, he strangled her until she lost consciousness while telling her he was going to kill her. She awoke to him zipping up his pants and handing her a tissue to mop up the semen he had deposited on her person. Apparently, that's the only way he could be "sexually fulfilled."
A press release from the Alaska Department of Law announced later that a grand jury had indicted Schnieder on four accounts, including kidnapping and assault. The kidnapping charge alone would put him in jail for somewhere between five and 99 years.
Last week, Schnieder struck a plea bargain. He plead guilty to second-degree assault – a charge with a maximum sentence of two years – with one year suspended and the other credited for time served under house arrest and electronic monitoring. In other words, he walked.
National outlets from Jezebel to CNN picked up the story and excoriated the decision. The jagged drop in projected time served, from 99 years to none, motivated widespread indignation, including a group opposing the retention of Anchorage Superior Court Judge Michael Corey, the presiding judge who is up for retention on this year's general election ballot. A Facebook group called "NO retention for Judge Michael Corey" sprouted up and has accumulated over a hundred members. An organizational meeting took place over the weekend and a rally is scheduled next month. "We feel like the system failed [the victim] like it has so many others so we're going to try and something about it," organizer Michael Patterson told me. He said they plan on going after both Judge Corey and Assistant District Attorney Andrew Grannik.
Corey took several minutes to address what he described as the "unique" nature of the case before him during sentencing. "Mr. Schnieder is going to be a member of our community. And he will not be in jail for the rest of his life, even if he had been convicted on all of the counts on which he was charged," Corey said. "In that vein, it is in society's best interest... to be certain that when individuals return to the community without supervision that they do so in a configuration where they can conform their behavior to that which is required of a civilized society. And I would tell you that Mr. Schnieder clearly has presented himself that way."
He added his cognizance that the "sentence leans far more heavily on rehabilitation than it does on community condemnation," and acknowledged that "that those who will learn about what's transpiring here today would find this result breathtaking."
Here's where we have to take a critical look at Point A: the original charges, versus Point B: the lone charge that stuck, and why that happened; what constraints made the plea bargain a reality and what very real legislative courses of action can be made to correct another victim from seeing their assailant walk. Immediate and noncontroversial actions can be taken to bridge the gap between Corey's courtroom assertion that "This can never happen again" and his lament over "legal restraints that guide and control my legal actions."
First, we should talk about fluids, which is a really nice way of saying "getting involuntarily spluged upon." This is a gross event which any rational legal system would recognize as sexual assault. Except, Alaska doesn't.
Schnieder was initially indicted on four felony charges pertaining to kidnapping, sexual assault, and harassment. When the plea bargain allowed him to cop to just one count of second-degree assault, the Alaska Department of Law immediately had to deal with phones ringing. Last Friday, Criminal Division Director John Skidmore released a review of the case and affirmed the acceptance of the deal. I talked to him that morning.
"Under Alaska law it would not have been deemed a sex offense," he told me. "Because he has no prior criminal history, he's not required to register as a sex offender because it's not deemed a sex offense. He could not be ordered by the court to attend sex offender treatment. He couldn't have had any of the other conditions that are associated with sex offender treatment."
Alaska law (AS.11.41.410) defines sexual assault in the first degree dependent entirely upon penetration. Schnieder's did not penetrate. In the second degree (AS.11.41.4210), "An offender commits the crime of sexual assault in the second degree if... the offender engages in sexual contact with another person without consent of that person[.]" It should not be a reach to establish ejaculation on an unconscious person as sexual contact. By Friday afternoon, Gov. Bill Walker (I-Alaska) issued a press release proposing a "fix to [the] loophole in Alaska's sex offense laws."
"Governor Walker will release legislation that makes causing unwanted contact with semen a sex offense," the press release stated. "The penalty for a first time offense carries jail time of two to twelve years and requires registration as a sex offender."
That's the most glaring no-brainer. But, there are things we can do pretty easily. It's little consolation to the woman he took advantage of and then Louis CK'd, but that doesn't mean we shouldn't do them. The kidnapping charge that couldn't stick is the next part of the challenge.
Skidmore said that it would be nearly impossible to convict Schnieder of kidnapping, because restraint, as defined by Alaska case law, requires that the victim does not voluntarily accompany the alleged offender.
"She was asked if she wanted to get in the car. She said yes. She willingly went with the gentleman," Skidmore explained. "When she exited the vehicle, she did so willingly. Everything was willing up to the point where she was actually assaulted" – a noteworthy turn of events. "Under Alaska case law, that will not be sufficient to qualify as a kidnapping. If we had persuaded a jury to even conclude that that was kidnapping, I can tell you without a question – beyond the shadow of the doubt in my mind – the court of appeals would reverse a conviction like that."
The definition of kidnapping adopted via legislation, though, reads differently. According to state statute (AS.11.41.300), kidnapping happens when a "person restrains another with intent to... inflict physical injury upon or sexually assault the restrained person or place the restrained person or a third person in apprehension that any person will be subjected to serious physical injury or sexual assault[.]"
Intent is defined. Skidmore did not respond to follow up emails asking for examples of case law, but an additional clause explicitly stating that voluntary admission into a vehicle does not excuse a subsequent action that matches the definition of sexual assault should suffice, which brings us to time credited. Schnieder, even under the auspices of the plea bargain, faced two years in jail. Even when one of those was suspended, he faced another. That was credited under his enrollment in the state's EM program. Let's do the timewarp again.
House Bill 15 was proposed in January of 2015 by Rep. Tammie Wilson (R-North Pole). "The State of Alaska faces rising incarceration costs, growing correctional populations, and declining financial resources," Wilson explained. "To face this challenge, Alaska must seek out alternatives which maximizes state financial resources while providing rehabilitative services for incarcerated individuals"
Before HB15, convicted prisoners were entitled to a one-third reduction of their prison time under good-time reductions, meaning the prisoner followed all rules and regulations proscribed to them. But any prisoner who sought time in a treatment program while undergoing EM was ineligible for any such reduction.
"The EM program allows qualified incarcerated individuals to serve time at home while adhering to the program conditions," Wilson told the House Judiciary Committee. "Qualified individuals can gain access to community-based treatment, maintain employment, access diverse medical treatment, perform community service work, and begin the process of reintegration. The ability to grant credit against a sentence of imprisonment... can potentially save the state of Alaska over twelve million dollars a year."
"Don't we really want to encourage those, who currently have these kind of issues, to do treatment and not penalize them? I think so," Wilson added. "If I sit in jail, even on pretrial, I get credit just for sitting there.... If ten percent more took advantage of that, we could be looking at a $13 million savings to the department."
"The state can save a lot of money."
Oh, how far cost savings in a cash-strapped state can go. Wilson's bill put an emphasis on those who served time for their offenses and were now entering periods of probation. SB91 – the much maligned omnibus crime reform bill – aided this effort through the creation of the Pretrial Enforcement Division (PED). PED created and funded 65 new positions tasked with supervising parolees added to the EM system to assess risk (roughly 55 defendants per PED officer). This, combined with a shift in focus from incarceration to rehabilitation services – wrapped in the flag of cost savings – gave Wilson's measure support. It lacked, however, a focus on those who only banked time during the wait periods incurred during pretrial and never had served jail time.
In a report released in January 2018 by the University of Alaska Anchorage Justice Center, author Pamela Cravez noted that, "From 2004 to 2014, the number of pretrial inmates in Alaska's prisons grew by 81 percent (Alaska Criminal Justice Commission, 2017). "[I]n some cases, low-risk defendants who were unlikely to engage in new criminal activity remained behind bars because they couldn't afford bail, while high-risk defendants who were likely to engage in new criminal activity and who paid bail were released."
It's taking longer to bring defendants to trial, allowing more time to be banked through EM programs, leading to reduced time served. Meanwhile, the legislative redress has been to backload that issue by adding more enforcement after conviction and sentencing, rather than pursuing measures encouraging defendants their constitutionally guaranteed right to a speedy trial. We've opted for speedy monitoring as an afterthought. It's a mop-up operation sans due process.
"I guess I'd like to start by thanking the sponsor and her staff for dealing with concerns that the Department of Law have," former-Deputy Attorney General, Criminal Division, for the Department of Law, Rick Svobodny testified. "For example, getting credit for going home tonight and sleeping in my own bed. Especially if I can bank it for the next crime, because I've got a lot of years banked up... and it would count under this bill."
Wilson countered, "We have learned a lot and, I think when we get done, this will be one of the answers to some of the issues we have with the budget."
Cost savings. Good intentions. They pave the way for things. HB15 passed the House 34-4 and the Senate unanimously. Walker signed it into law that summer. Cutting your way to prosperity often comes with the side effect of backing yourself into an unintended corner.
HB15 could be refined easily by removing sex offenders from participation.
"I've been working for the department for 20 years now and, every year, the department is continually reviewing our state statutes for criminal law and we are always looking for ways to improve those statutes," Skidmore told me. "This case may well highlight the need for some action to occur. That's certainly an analysis that we're in the process of looking at now. If there is something that should change, well, we would have to determine what we think that appropriate change would be."
Walker's proposal, thus far, only covers one facet of the needed reforms. When I asked his communications director, Austin Baird, whether others were being considered, he responded, "There are several areas that the governor has been talking to [the Department of Law] about. I'm not sure if the kidnapping [provision] was one of them, but there are a lot of areas of discussion and review going on."
Corey's sentencing was accepted as a Rule 11 agreement. Skidmore expounded on that stubborn reality, and the imposition it inflicted on the judge presiding: "The judge's discretion is to either accept or reject the agreement as it is presented to the court. And if the court were to determine it was going to reject an agreement, he would have had to conclude... that the agreement was outside of the bounds of what was appropriate in this case. Both from the facts of the case and, more importantly, from what the law allowed... this is a Class B felony offense. A first offense, if he has no prior record means the sentencing range is zero to two years. When you're smack dab in the middle of that, I think almost any judge would have been hard-pressed to decline or to reject this particular agreement."
I know where we need to go. I have every idea how we get there. It's just a couple sentences in a couple laws, which would naturally lead to, well, sentences. It's not rocket surgery. This is a thing the legislature can fix. So, fix it.