In May, Anchorage-ites came out of their winter-induced stupor with Vitamin-D deficient limbs exposed and fishing rods in their hands. By June, the annual king salmon season was well underway, and each night the muddy banks of the world's only urban king salmon fishery are littered with fishermen from every ilk.
"I come here to spend some time in the sun, share terrible jokes and maybe catch a fish," laughed Ship Creek veteran Dan Maher.
Maher said he has been coming to Ship Creek for over 20 years, and while he's caught his share of whoppers, he's more focused on the camaraderie than the bounty.
"You sit here and relax on the bank, have a good time, and if you get a fish, it's a bonus," he explained.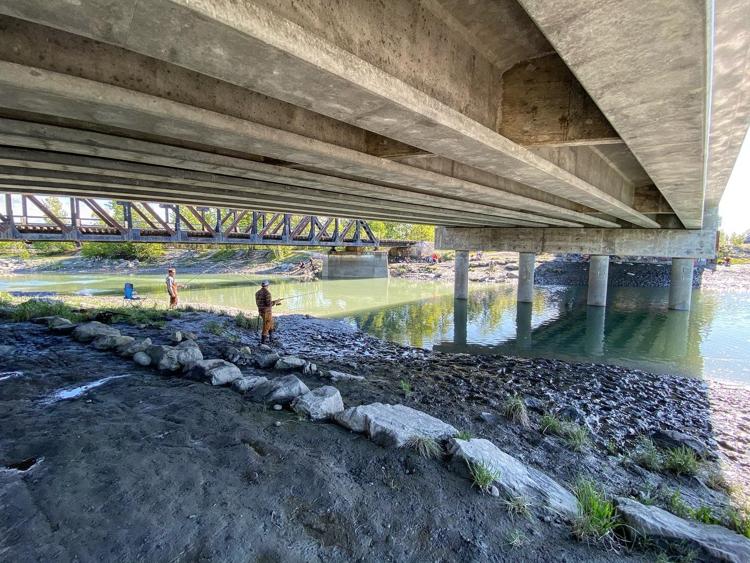 But don't let its urban backdrop fool you; fishing in Ship Creek isn't just for the casual fisher. The Bait Shack owner, Dustin Slinker, says that the potential of reeling in a 40-pound king is real.
"What makes Ship Creek a great is that you have the cityscape of downtown, the mountains to the east and the trains running on the other side of the creek, but it's still well-stocked from Fish and Game and naturally occurring species," Slinker said. "Chinook salmon and the Coho salmon are great for Alaskans to fish for because these fish are intended to be harvested, taken home, and put on the barbecue."
With over ten years of experience fishing the Creek, Slinker is well-equipped to make the experience enjoyable and fruitful.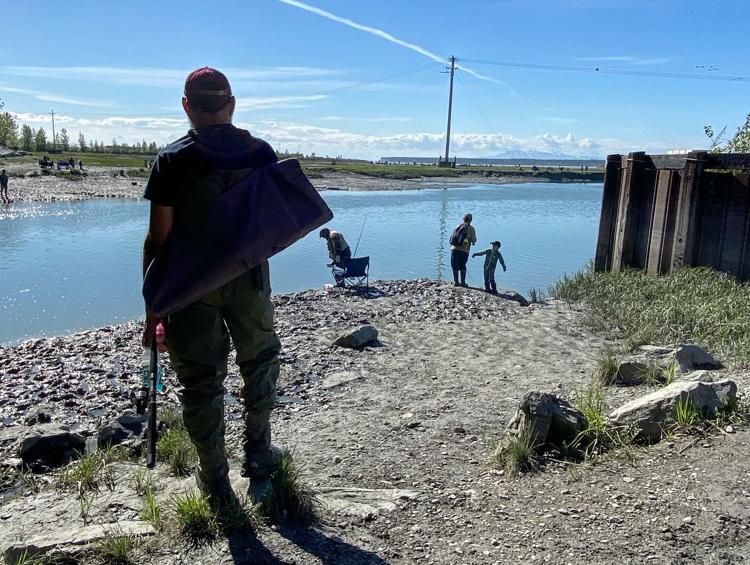 "The Bait Shack is a full tackle shop, and I'm a licensed vendor. We have everything from candy bars to fishing licenses. Not to mention, we have bait tackle, rods, reels waders, everything you need to be successful not only just here in downtown Anchorage but anywhere you want to fish in South Central," explained Slinker.
Visit The Bait Shack online at thebaitshackak.com for upcoming events, pricing, and rental information.