Located just 15 minutes from downtown Anchorage, the Alaska Zoo is a nonprofit organization that has provided a home for orphaned, injured and captive-born animals for over 51 years. Open year-round, the zoo is dedicated to promoting conservation of Arctic and sub-Arctic species through education, research, and community enrichment.
"Our core mission from the very beginning is to provide homes for orphans and injured animals. It's definitely something that all of us that work here really believe in and we're really glad to be a part of it," said Katie Larson, member of the marketing team for the Alaska Zoo.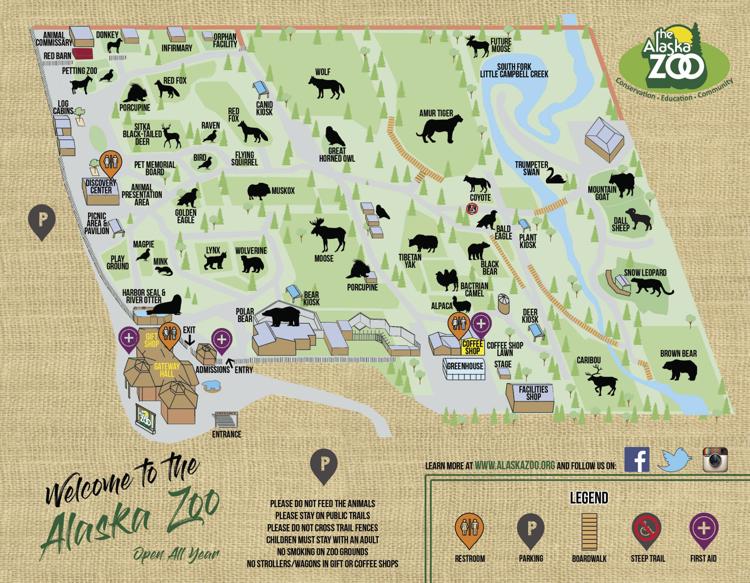 The majority of the animals at the Zoo are native to Alaska and come from either the Alaska Department of Fish and Game or the U.S. Fish and Wildlife Service after they have been alerted that an animal has been observed to be too young to care for itself or has experienced an injury. If they determine that the animal needs care beyond what they are going to be able to give themselves in the wild they will be brought in. In most cases they are young animals whose mother has died, or have they been separated from her for too long.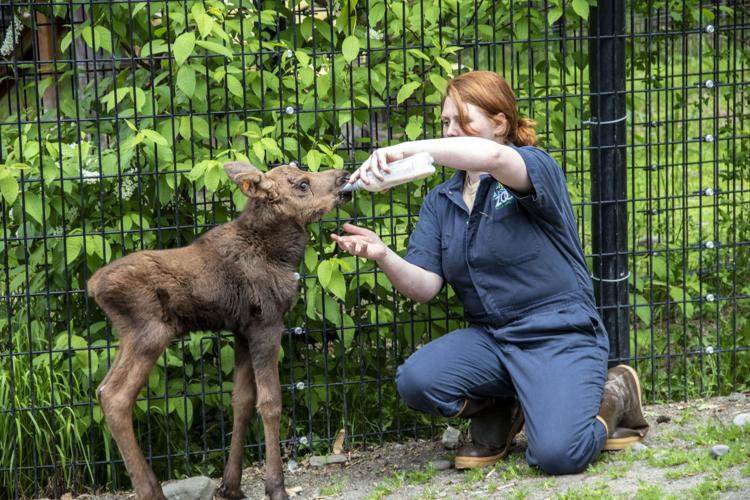 "We do try to remind people this time of year that it is illegal for the public to intervene in those types of wildlife situations," Larson said. "They should observe what's going on and contact the appropriate agency, or call us and we'll tell people who to go to."
Not all of the animals residing at the Alaska Zoo are native to the state, such as the tigers that came from a zoo in New York. 
"We provide homes for as many as we can and we definitely try to stay within the lines of arctic and subarctic species," said Larson. "The snow leopards are the same way the tigers — they're species that came from other places that just needed homes." 
The Zoo also works with the Bird Treatment and Learning Center and U.S Fish and Wildlife for placement of permanently injured birds and once recovered will not be released into the wild. The only exception is when the Zoo participated in the release of swans that were born on the zoo grounds that were later successfully reintroduced to wild flocks.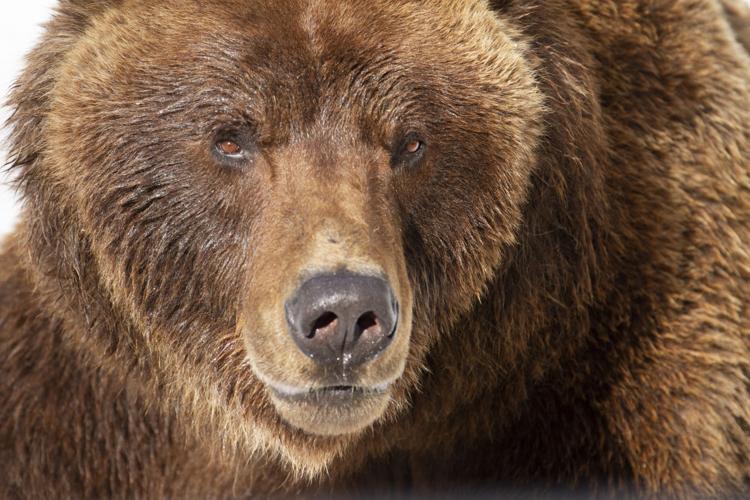 While the disruption of COVID-19 has changed many of the offerings at the Zoo for 2020, guests can still visit the animals while walking through beautiful naturally wooded pathways, observe feedings, and enroll kids ages 6 to 12 in Adventure Camps that follow safety guidelines regarding COVID-19. 
"Things have been changing fairly rapidly and as time goes on we'll plan to open more and more of our services," said Larson. "We want to say thank you to all the people that have been generous in giving during this time plan that we plan to continue to do our best to be a safe outdoor space for people to come." 
"We hope people will continue to get out and enjoy Alaska and take advantage of this time when we have fewer crowds around to compete with," said Larson. "It's a great time for Alaskans to get out and have a staycation and hope they include the Zoo in those plans."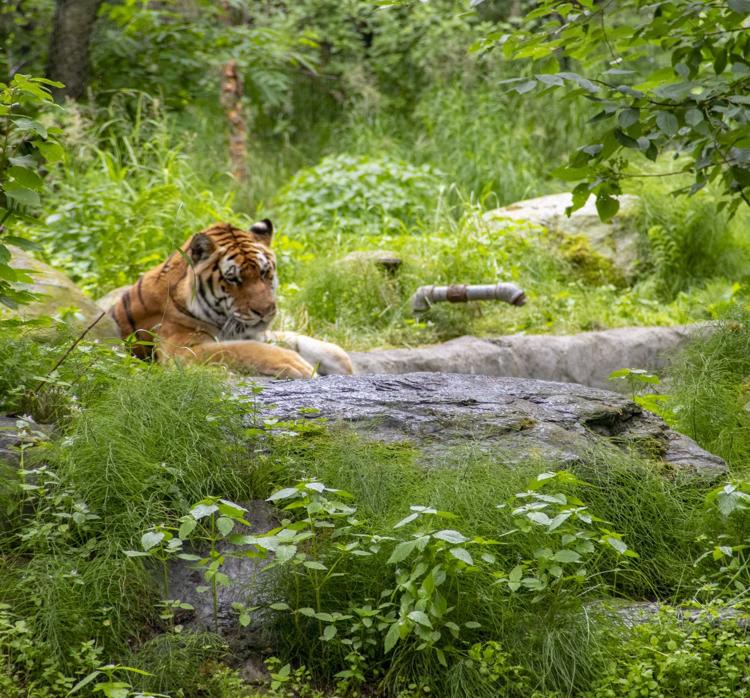 The Zoo is open seven days a week from 10 a.m. to 5 p.m. with the last entry is at 4:30. All tickets must be purchased online before arrival and cannot be purchased at the door. Additional information on admission rates, annual memberships, history, animals and more is available at www.alaskazoo.org.