After thirty years, I should know better than to go hiking in Denali National Park wearing a pair of shorts. It's where I began my Alaska life in 1990 as a seasonal worker, grabbing every available opportunity to tromp through as many backcountry units as I could. The open landscape always looks invitingly easy to traverse until you step into it. That's when you find yourself up to your waist in stiff, bristly brush while stumbling over wet tussocks that lie beneath, waiting to flip your ankles sideways. But there I was, plowing towards a distant ridge with my wife Karen and our longtime friend Carrie, bloody, muddy, and enjoying some Type 1 staycation fun.
Denali has always felt like home to Karen and I. It's where we met and where we got married. Every summer we make at least two trips from our Fairbanks home to the Park. Usually, like many Alaskans, we do it during the shoulder seasons, when there are fewer crowds and the innate Alaskan desire to self isolate, which long predates the pandemic, is easier to achieve.
This year will be different, however, With the collapse of the tourist season, Denali belongs to Alaskans, and the Park is making accommodations for us that wouldn't exist in a normal summer. We might not ever get this opportunity again, so take advantage of it.
The global shutdown came on suddenly this March, and like pretty much every government agency in the world, the National Park Service had to adapt to unexpected circumstances that are still playing out. At Denali, this included leaving the Park Road open to private vehicles to the Teklanika rest stop through June 1, which my wife and I took advantage of.
According to recent press releases, drivers will continue to be allowed through to Teklanika through June, but they will now need a permit, purchased in advance. Limited bus service begins July 1, and visitor centers and several campgrounds open that day as well. On five weekends spread through July to September, a limited number of permitted private vehicles will be allowed to drive to Eielson Visitor Center at Mile 66. This is the first time in decades that drivers can head that deep into the Park during summer. Finally, the annual road lottery, popular with Alaskans, will again be held, with those whose names are drawn allowed to drive all the way to Wonder Lake September 18-22.
With all these opportunities, there's never been a better year for Alaskans to visit one of America's crown jewels, so Karen and I headed to Denali over Memorial Day weekend, our second Park trip this season.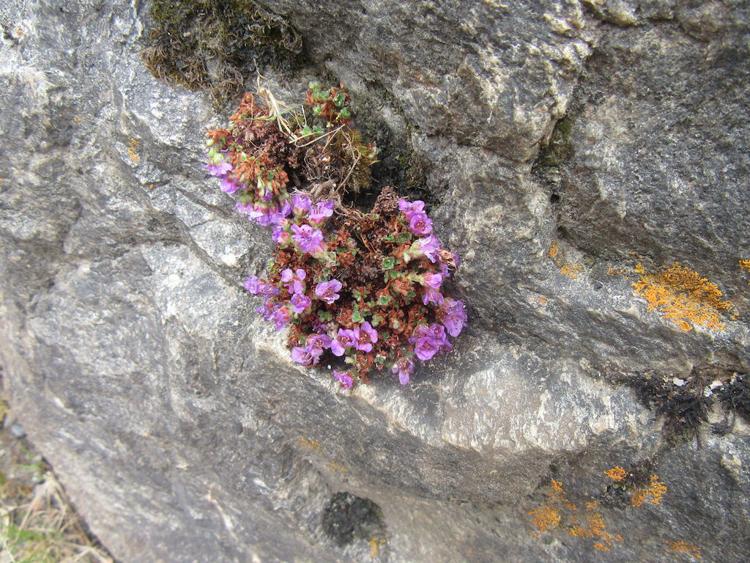 Glitter Gulch, along the Parks Highway near the Park entrance, was eerily quiet as we drove through, with only a handful of the many businesses open. Once we headed up the Park Road, however, the magic that always seems to transpire in Denali took hold. Just before Park Headquarters, a mother moose and her very tiny calf came strolling down the road. Cars full of Alaskans, who are usually jaded about moose sightings, were stopped for this one. Further in we saw lots of caribou and countless birds, including a magpie that was strolling along the Savage River trail like an old man out for a walk. And an overly aggressive squirrel jumped right onto my shoulder looking for handouts on the Savage Alpine Trail (please don't feed them). We got skunked on bears this time, but others reported sightings. The scenery, as always, was spectacular.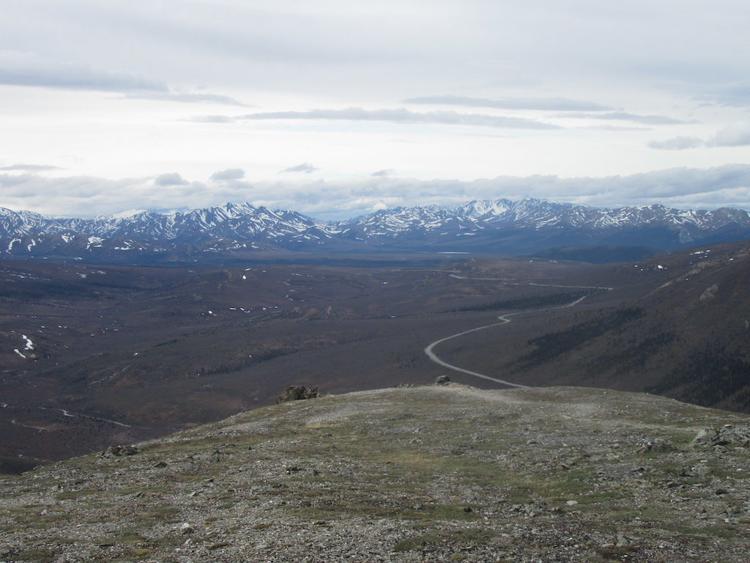 Alaskans were thronging the Park. Especially good to see were many military families, who are facing even more stress from the pandemic than most of us and need the escape. It was very busy, but with so much room, maintaining safe distancing was a breeze. Thee same was true at Riley Creek Campground, where we stayed, with Carrie in the next site. Everything is spread out enough to insure safety and sites are large enough for safe socializing, so we were able to enjoy meals together.
Karen and I haven't gone backcountry hiking in Denali in many years, mostly due to the heavy competition for permits in available units. This year these will also be easier for Alaskans to get, so we're planning an outing later this summer. I'll probably wear pants this time. A week after our hike, my legs still look like an urban road map, a temporary memento of a quick dash into the wilderness. My kind of staycation.
For all road permit applications, including for the lottery, visithttps://www.recreation.gov/. Backcountry permits, campground reservations, and bus ride tickets are available athttps://www.reservedenali.com/. Many of the restaurants and businesses outside the Park entrance are shuttered, as are nearly all the hotels. Be sure to bring food and other necessities.