"This summer it's about Alaskans being Alaskan" – Chad, 49th State Brewing Co.
As the regulations ease up from the pandemic, Alaskans are starting to look forward to one of the most amazing things about living in this state — long summer days.
Each day we gain more sunlight and each of us craves more chances to get out into it. Finding locations with an open seat on the patio on a nice day normally proves difficult given the amount of influx from tourists and visitors. When you are in the service industry you start to learn there is a difference between those two terms. This is also a summer where the industry itself may be finding that they might have more time off and they can get out and try some of the things that they always recommend to customers from out of state.
Susynn Snyder from Williwaw said that she has already been speaking about this to friends and co-workers.
"I am a born-and-raised Alaskan," she said. "Get out there and support our raft companies, our flightseeing companies, 4-wheeling companies, and our local businesses! Local, local, local. It doesn't even matter."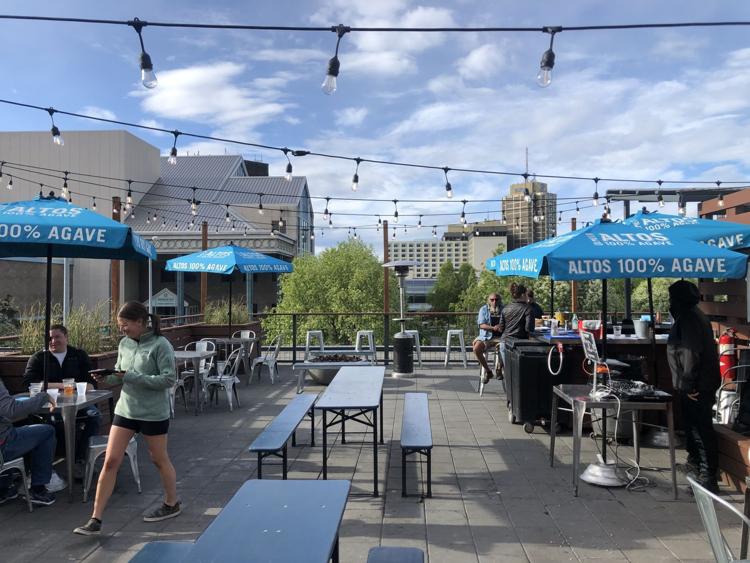 She sees the opportunity to support local businesses as something that should always be important to Alaskans, but this summer even more so.
"This is summer of all summers for Alaskans to take advantage of really great pricing and deals and be able to support people in their community with financial stability," Snyder said, adding this is the summer for Alaskans to create lasting memories. "If you love to fish and want to do something with your brothers or your Dad, this is the summer to go ahead and plan a halibut fishing tour. Rent a cabin or go to Denali."
One of the newest features of Williwaw is the Alaska Burger Company that opened up just before the hunker down was put into effect.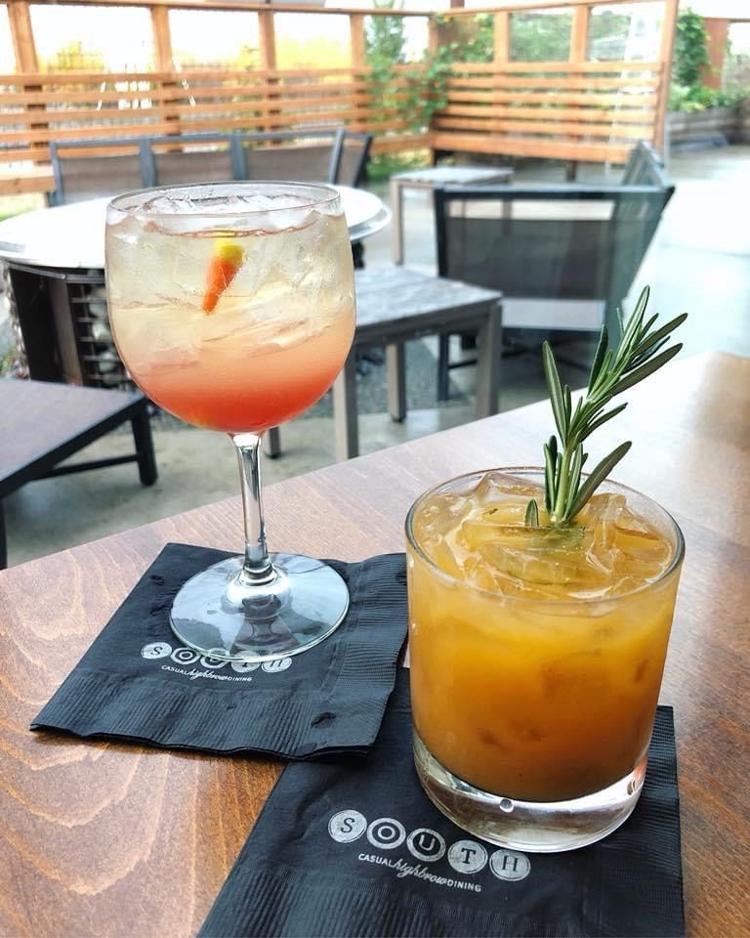 "The silver lining is that we got started with DoorDash and Grubhub and it expanded our reach," Snyder said. "There are people on the south side ordering our food. So that has been good." One of the most popular summer features at Williwaw for the past few years has been the rooftop that overlooks Towne Square. From nighttime dance parties or a late lunch under the sun, people love this location. "Our rooftop has always been more locally focused than it has been tourism focused," she said. "I don't see a lot of change for us, but I do for places like Humpy's and 49th State. I just went there today for lunch in an effort to support local. I love their Reuben."
49th State Brewing company is a location that also has a rooftop that people flock to but one that in years past you have had to wait a while for a table. The former Snow Goose restaurant has an amazing view of the Cook Inlet and the Sleeping Lady while also boasting one of the last places that will have great sun all evening and into the night. Over the past year they have also turned the area into a great place to catch the fireworks or have a VIP experience during events 4th of July, Fur Rondy, and more. With a brewery inside the building and a full bar and menu, this is definitely a favorite place for locals and visitors alike to have a great time with friends or just relax on a nice day.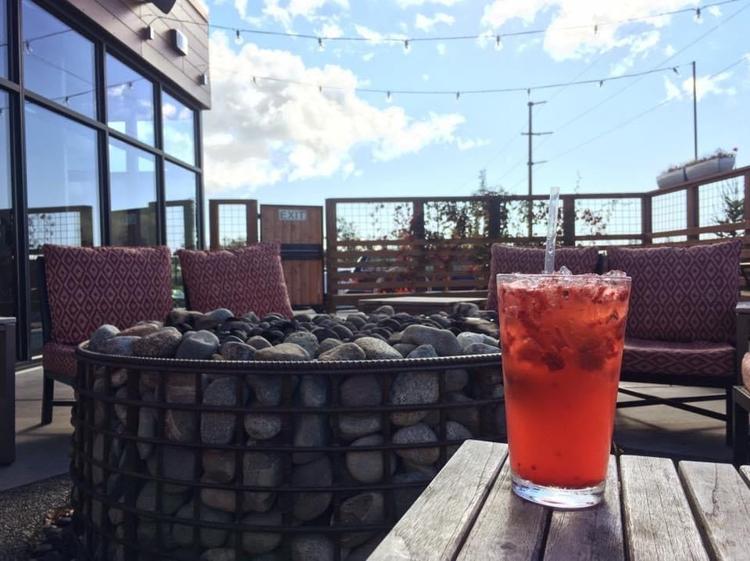 Humpy's is a mini complex of its own with something for every taste. Whether you are looking for craft cocktails and upscale food at SubZero, or more into sports and a good game of pool at FlatTop you can find your fun on 6th and F. However, if it is a patio you are in search of Humpy's itself is the place to be. With one of the best tap selections in town as well as a menu featuring fresh seafood and hearty burgers, this is definitely a place where you can staycation properly while you are experiencing Alaska like a tourist. The friendly staff and live music will ensure that you have a great time well into the night.
As you head out of downtown in Fairview there are three bars that feature decks of varying sizes even though they all offer a lot of fun. The tiny deck at Vans is a perfect feature for this small but strong newer addition to downtown nightlife. Not a lot of people can fit outside but it seems that everything about Van's Dive Bar is small but mighty. Another feature of Van's that may speak to a lot of people is their Zero-Proof menu for people who aren't interested in getting intoxicated but still want to have a great time with friends while enjoying a delicious mocktail.
Mad Myrna's will begin re-opening this week, and while their patio is not a main feature of the establishment, it is still one of the best parts. Featuring large murals by local favorite artist Josh Cuddy, it even features a giant painting of Mad Myrna herself. Whenever the inside of Myrna's is packed and loud you can always find a place for conversation outside on the deck. In the early evenings on weekdays it can provide a nice place to relax outside while enjoying one of the bar's signature cocktails. Be sure to check out their drink menu, even if it's just for the creative and hilarious names.
The Raven Bar on 4th and Gambell is a large and luxurious experience with plenty of tables to seat your party. Flowers on the fences planted in rainboots are an adorable feature, and large trees and bright Pride flags make a sunny day outside that much cheerier. With some of the most competitive pricing possible this is a place to stop in and beat the traffic for an hour or two while you sip a beer or log on to their Facebook page to find out what makes their monthly underwear parties so much fun.
As we head out of downtown there are some great decks in midtown and beyond. Koot's in Spenard always has something going on seven nights a week. While it's not a band on stage or a DJ spinning on the south bar, the carved deck at Koot's and the small boat that has been split in half make this a great place for summertime cocktails while enjoying the beer specials during the day, or taking a break from dancing at night. Koot's is the essential Alaskan bar experience, and no staycation would be complete without taking a moment to actually study the amount of history that is included in the walls of the largest bar in Anchorage. Look for the newspaper from the day that Alaska was declared a state, find the Playboy article listing Koots as the number one bar in America, or look at the chronological images of past and present staff members that make up the bar top on the South Long bar. Everything about this location should make you proud to be living in this state.
Just around the corner from Koot's is the Spenard Roadhouse with its always packed small patio. It could be the great menu of food that strives to feature local products as much as possible or it could be the Bacon of the Month feature that keep coming back, but we are more likely to believe it is the creative cocktail menu that showcases variations of classic cocktails with new features all the time. Spenard Roadhouse also boasts one of the best whiskey collections that a restaurant with a patio can hope to achieve. Bourbon and bacon are things you can always count on to be excellent at this eatery on the corner of Northern Lights and Spenard.
The Roadhouse's sister restaurant, South on Old Seward also has a patio that customers can enjoy. For owner Laile Fairbairn it's one of her favorite features.
"We love our patio at South," she said. "A beautiful fire pit (created by Chad Taylor with intrinsic landscapes) with sofas around it, plus lots of tables for drinks and dinner with friends." The cocktail program at South is interesting as it showcases one of the most underrated and misunderstood spirts — gin. If you think that this spirit is just about Tanqueray and Tonics with a lime, the bartenders and servers at South would love to prove you wrong. This is also one of the best locations on Southside to grab an early weekend brunch under the sun with friends.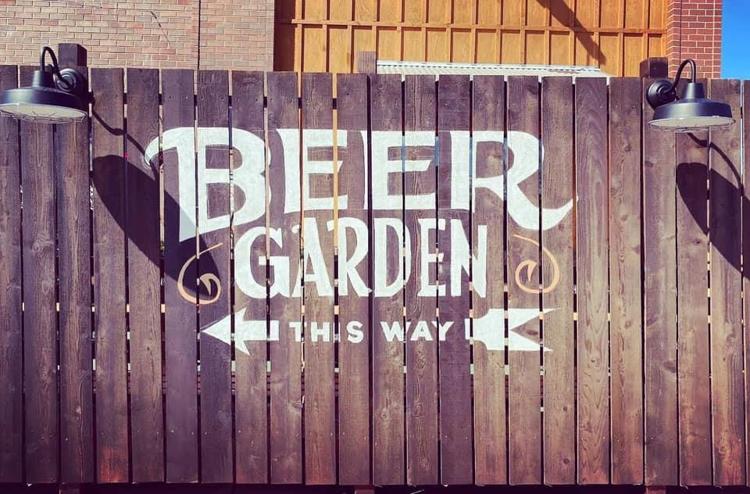 One of the newest locations featuring a great locale for drinking outdoors is the Bear Paw Bar and Grill located in the former TGIFridays on C street and Tudor. Fully remodeled and featuring an all new menu, this spot is likely to become a fast favorite. With plenty of outdoor seating in their beer garden and fresh food offerings, like the Berry Berry Salad with strawberries, blueberries, fresh greens, and a poppyseed dressing you can enjoy summer the way it was meant to be.
One of the great decks in town is definitely at the Peanut Farm on Old Seward and International. Just off of the busy streets around back of Anchorage's most well-known sports bar is a large wooden paradise overlooking a quiet creek. The Peanut Farm is also well-known for being the bar that created Alaska's most famous cocktail, the Duck Fart. Even if this combination of Kahlua, Baileys, and Crown Royale isn't what you are looking for they also have a fantastic selection of beer and other drinks as well as a great food menu to satisfy your hunger.
This is the summer to get out and experience Alaska like a tourist. Snyder may have summed it up best when she said, "Anchorage-ites will be able to enjoy a summer like never before. Especially if they come downtown. It won't be nearly as crowded, there will be parking, there will be deals, there will be seating."
Now is the time locals. Let's go out and experience these locations that we are always recommending to the guests that come to take in a bit of Alaskan hospitality.
Stay Strong. We are all in this together.