Every Alaskan has seen a moose or bear — and probably several of both — as part of the experience of living in Alaska.
But Dianna Whitney, Executive Director of the Alaska Wildlife Conservation Center says there is much more to discover and enjoy at the park, located just off milepost 79 along the scenic Seward Highway.  
"Besides bear and moose, we have a lot of Alaska animals that are rare to see in the wild and fun facts you get to learn," Whitney said. "Everyone might know what a moose looks like but they might not know what a dewlap is, might not know the rut season, or how the antlers grow. It's fun for everyone regardless of the age."
Ranked as Southcentral Alaska's No. 1 visitor attraction, according to its website, AWCC was founded in 1993 and is home to 16 species of wildlife nestled on 200 acres that allow for its animals to live in large, natural environments, including spacious enclosures modeled after their natural habitats. 
AWCC offers a variety of programs and tours including a daily series of 15-minute sessions, open to all ages, free with paid general admission. 
At 11:30 a.m. (and new for 2020) is the Kobuk Curriculum. Featuring a 4-year old resident black bear named Kobuk, this event invites guests to participate in enrichment activities, feedings, and learn more about Kobuk's story.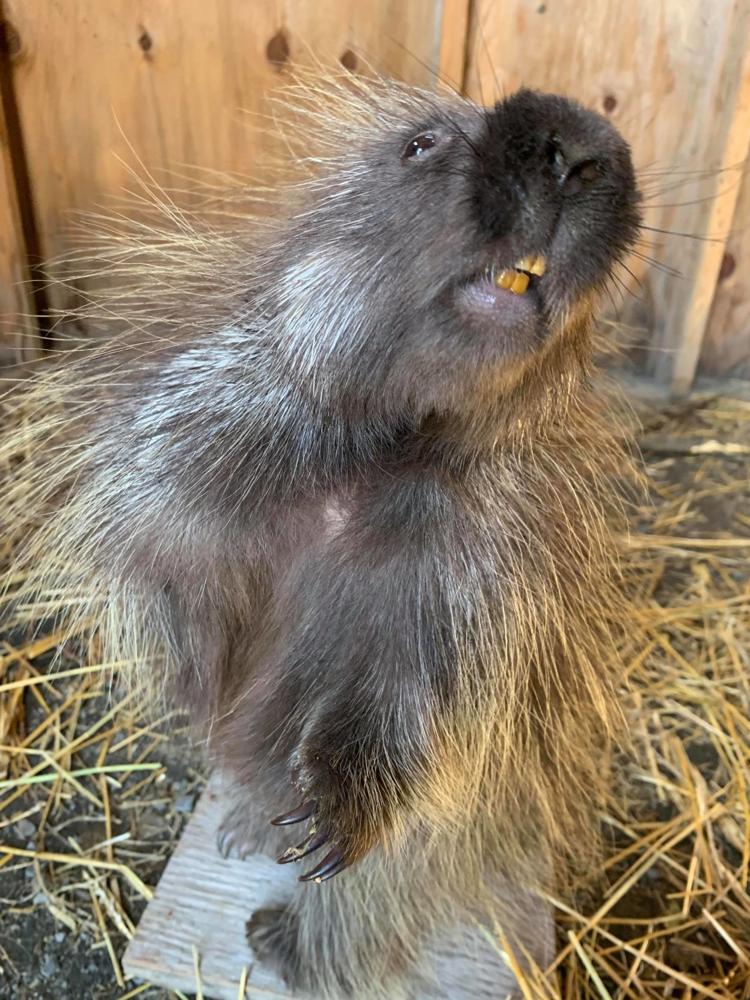 At 12:30 p.m. is the Carnivore Chat featuring the fox and coyotes.
At 3:30 p.m. is the popular 'Bear's Business' that addresses habitat and differences between black, brown, and polar bears, and includes a feeding. 
At 4:30 p.m., guests can learn more about wolves through the Wolf Program. 
Additional tours are available for a cost that have both space and age limit requirements and include the following: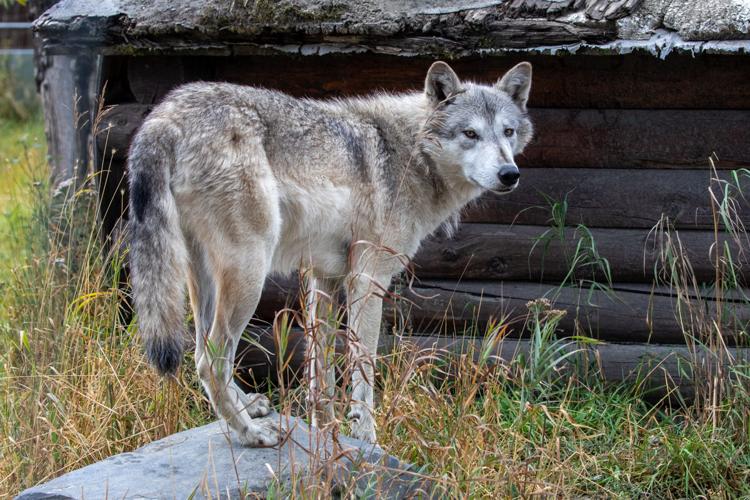 Hand-feed Arnold the Moose, willows, birch or fireweed as part of the Moose Encounter every Tuesdays, Thursdays, and Saturdays at 10:30 a.m. for $10 per person.
At 2:30 daily you can take a Walk on the Wild Side, a one-and-a-half hour tour, to learn about the history of AWCC and feed a deer, porcupine or moose.
If you want to learn more about bears you can attend the Bear Encounter every Monday, Wednesday, and Friday at 5 p.m.. The cost is $85 a person for ages 12-years and older. Guests will feed the brown bears over the fence, watch them get training, and learn about their specific stories. 
"This year we are requiring face masks for all of our education programs," Whitney said. "And for our free daily programs we are asking everyone to wear facemasks or ensure they stay six feet away from everyone else and just be mindful. We just want everyone to feel comfortable."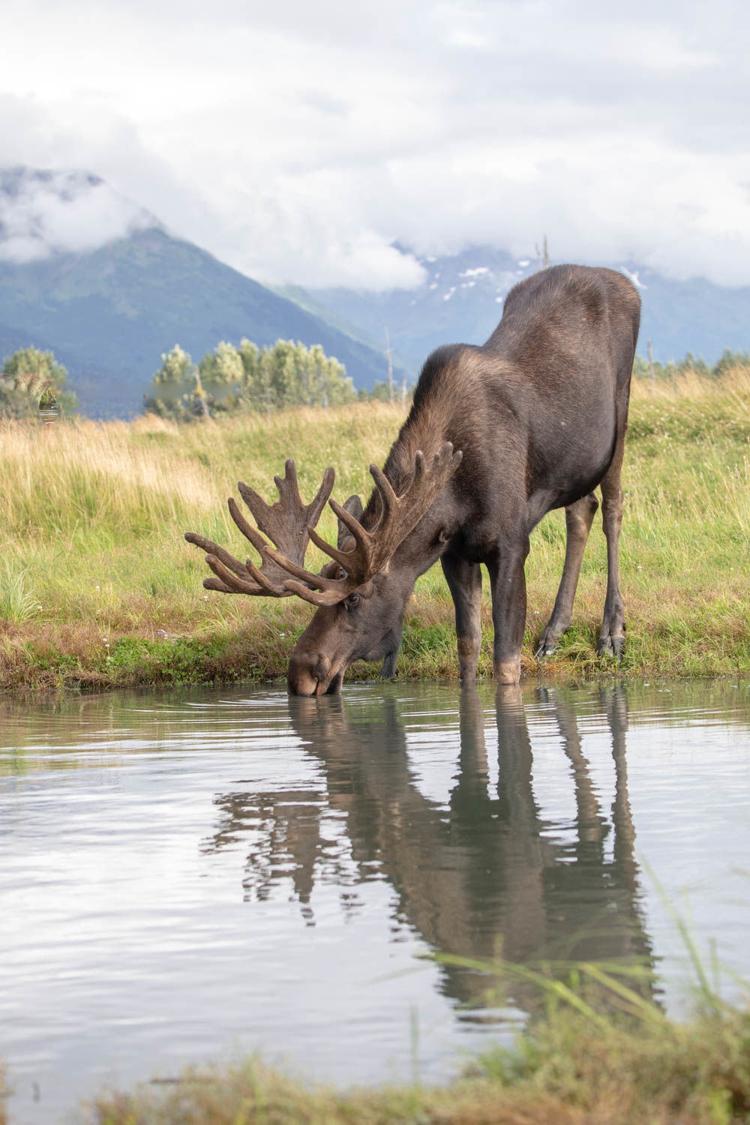 The mission of AWCC is to provide a sanctuary dedicated to preserving Alaska's wildlife through conservation, education, research and quality animal care. The sanctuary provides permanent homes for orphaned and/or injured animals that are placed in their care by the AK Dept. of Fish and Game or the U.S. Fish and Wildlife Service.
Whitney says that while the AWCC receives calls daily from concerned citizens they are not permitted to go and get any animals directly. To report an injured or orphaned animal call the Alaska Department of Fish and Game at (907) 267-2257. Fish and Game will then determine which animals will come to the AWCC. 
"Sometimes the animals are not orphaned at all and mom put them somewhere and will be back," said Whitney. "Please don't touch the wildlife, don't take the wildlife home, just leave it there. If you're really worried about it you can make a note of the location and call ADF&G and then they'll go check it out." 
While the Wildlife Center does not reintroduce animals back into the wild, back in 2015 they partnered with ADF&G to reintroduce 130 Wood Bison into western Alaska. Once thought to be extinct, they were discovered in a remote valley in Canada. These 13 bison went on to populate the now released herd and found their way to AWCC after they were confiscated after an individual tried, illegally, to take them from Canada and into Alaska, Whitney said.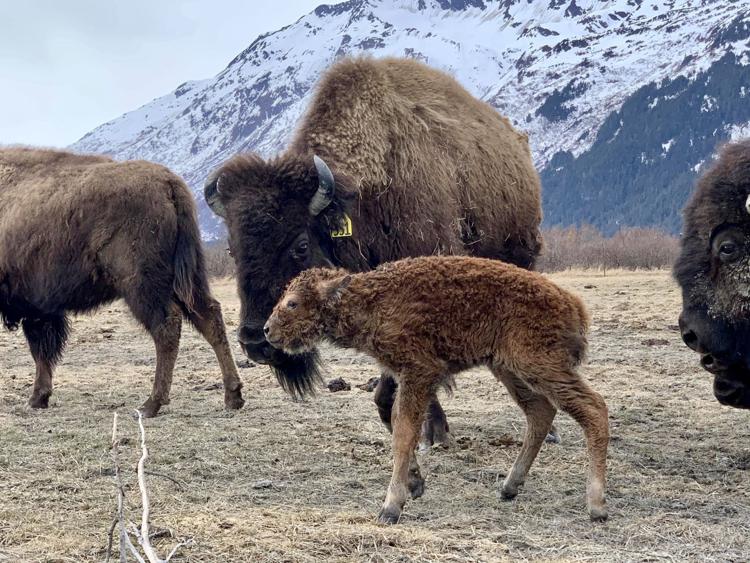 AWCC gladly accepts donations of unseasoned, non-freezer burned fish and meat as well as willow, alder, and birch trimmings. Guests can also donate to the care of a group of animals through their Animal Adoption Program. 
Summer hours of operation for AWCC are 10 a.m. to 5 p.m. daily and guests can purchase daily admissions or memberships onsite or online. Visit www.alaskawildlife.org or call (907) 783-0058 for more information.