Halloween is just around the corner and that means that millions of Americans will turn to Google for inspiration for their favorite Halloween costume.
Around Halloween, there are literally tens of millions of searches in Google for costume-related themes and the sheer volume provides a good idea of what you're likely to see on the evening of October 31st. In October 2020, for example, there were roughly 92 million costume-related Google searches in the US, according to data from Google Adwords.
Besides the ever so popular witch, princess, dinosaur, and clown costumes, every year brings a new blockbuster. While last year the Among Us costume was hugely popular, 2021 is the year of the Squid Game costume.
Netflix's Squid Game is a sensation, with the #squidgame tag on TikTok being viewed more than 22.8 billion times. That's right 22.8 billion views! But it's not just a hit on social media. Squid Game is taking the lead role in the contest of America's most popular Halloween costume.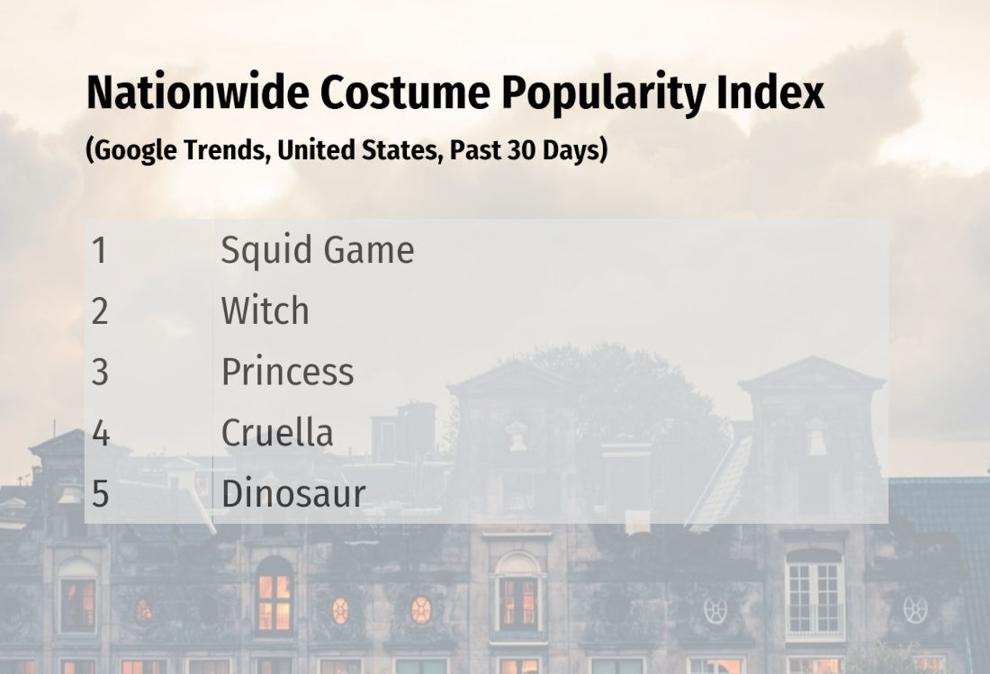 The Squid Game costume is so popular that is has taken the lead from America's long-time favorite witch costume, and, according to Google Trends, its popularity keeps on growing. Google Trends data shows that over the past 30 days, the Squid Game costume was the most popular in the United States, and worldwide for that matter. Yes, Canadians, Australians and Irish love Squid Game too.
The costume is particularly popular in three of America's most populous states – California, Texas, and New York, though it has not yet managed to win the local popularity contest all over the country.
While nationwide Squid Game wins the popularity contest thanks to its high scores in the nation's most populous states, the old-time favorite witch costume is the most popular in 19 states, followed by the princess costume, which is the most popular in 10 states.
The Squid Game costume wins the popularity contest nationwide and in nine individual states, while Cruella tops the table in seven states.
The Harley Quinn costume, hugely popular over the past few years, remains the top choice in Iowa and North Dakota, while the clown costume is the most popular choice in New Hampshire and West Virginia. Then comes the dinosaur costume, which is the top choice in Connecticut and Minnesota.