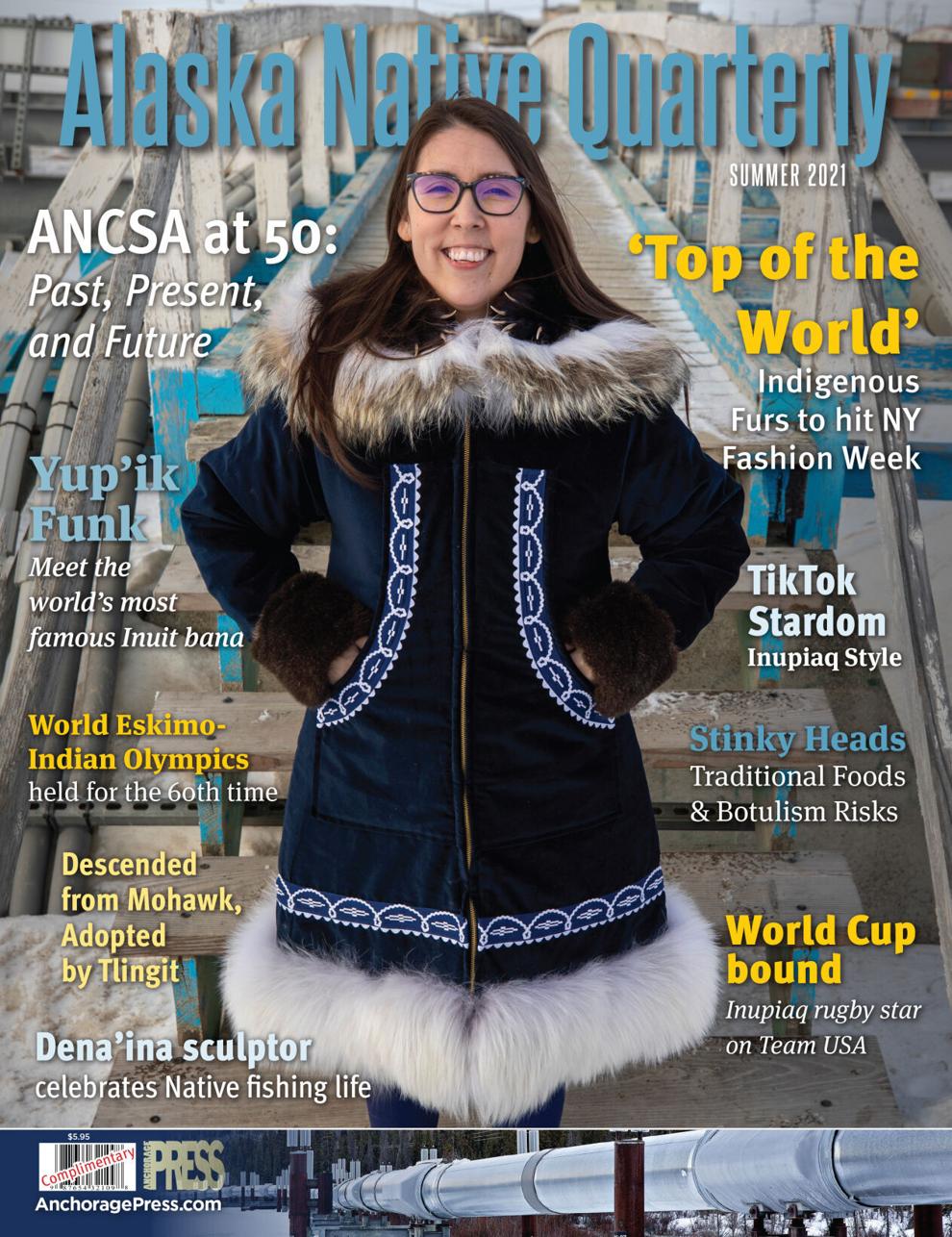 A small village tribal group in Southwest Alaska is leading what could become a breakthrough in technology to bring high-speed internet and broadband to remote communities across the state not not served by terrestrial communications.
The Akiak Native Community is 42 miles northeast of Bethel in the Yukon-Kuskokwim delta. It will be the first Alaska tribe to take advantage of a special federal program offering radio frequency rights, termed the 2.5 GHz spectrum, for tribal groups to install local community wireless service that will provide high-speed broadband.
The new service is expected to be in operation in November.
Akiak's will use its own tribal business, Akiak Technology LLC, in a partnership with Alaska Tribal Broadband, a consortium of tribes in the Yukon-Kuskokwim region
The community system is being coupled with another innovation, the recent launch of Low Earth Orbit Satellites, or LEO, by OneWeb, which is first new satellite LEO operator to cover Arctic and northern areas of Alaska.
Signals from Akiak's system will connect with one of the LEO satellites as it passes over. The satellite will link to Microcom's Talkeetna Alaska Teleport, in the Matanuska-Susitna Borough, which will provide connections to fiber optic cable and the world wide web.
Pacific Dataport is providing the satellite linkage service while a sister company, Microcom, is working with Akiak Technology to install its WISP (wireless internet service provider) system.
"Both Pacific Dataport and Microcom are working to quicky deploy broadband to rural villages. This is like 'broadband-in-a-box' for those who are waiting for broadband," and want their own system that they control, said Shawn Williams, vice president for government affairs for Pacific Dataport.
While parts of rural Alaska are now served by terrestrial systems ike GCI's TERRA network of advanced microwave transmission and fiber optic, as well as Quintillion's offshore fiber optic cables that serve coastal communities in northern and northwest Alaska, the cost will be high to serve most small rural communities with physical infrastructure.
The new-technology satellite systems, however, don't depend on expensive ground-based infrastructure and are new options for underserved remote communities.
The new satellite operators are OneWeb as well as well as SpaceX's "Starlink" system, both with low earth orbit satellites with Arctic coverage at some point. Both companies have launched low earth orbit satellite but only OneWeb covers the Arctic for now.
Starlink has only launched 10 polar-orbiting satellites and they are still at an experimental stage, according to industry sources. OneWeb, in contrast, now has 256 satellites in polar orbit. The company has also made a specific commitment to serve Alaska and the Arctic with broadband and will begin commercial service in November.
Pacific Dataport itself plans to launch two new technology "GEO HTS" satellites into high geosynchronous orbit serving Alaska, the being to be launched in first quarter 2022 and to be in operation by summer, and a second, much larger, satellite to be launched two years later.
A satellite in geosynchronous orbit is at a 22,000 miles altitude where its movement around the earth matches the planet's rotation, so that the satellite is in a constant position in space relative to points on the earth.
There are existing, older communications satellites in geosynchronous orbit that now serve parts of Alaska but these are launched into positions near the equator and over the Lower 48.
Because of that they serve customers in northern communities at lower "look-angles," meaning the satellite is low in the sky so that trees and mountains can obstruct signals. Also, there is no coverage at higher latitudes such as across much of northern Alaska and the Arctic.
In contrast, Pacific Dataport will position its new satellites over the Pacific Ocean and to be able to cover the entire state, including the Arctic.
Low earth orbit satellites provide good Arctic coverage because they are In polar orbits, so that they pass over all parts of the northern and southern hemispheres in a 24-hour period.
There are also more of them, and they operate at lower altitudes so that there are slight improvements in the speed at which data can transfer to earth stations like Pacific Dataport's Talkeetna facility.
While Akiak will be the first rural Alaska village to connect through the OneWeb and Pacific Dataport system, about 90 more communities throughout Alaska may be linked in the next two years.
Initial federal funding to support early projects like Akiak's is coming through a U.S. Department of Commerce's National Telecommunications and Information Administration program announced in June.
It is providing $1 billion in grants to expand broadband access on tribal lands across the U.S. including Alaska. Alaska's share of that is expected to be $400 million.
More money for broadband is also being made available through the federal American Recovery Plan Act passed by Congress earlier this year and even more will be available through the federal infrastructure bill passed by the U.S. Senate last week and now pending in the U.S. House of Representatives.
"Alaska tribes face some of the most difficult digital connectivity challenges in America, including lack of infrastructure, long distances, high costs, lack of choices in Internet Service Providers and the inability to obtain advanced services for tribal citizens," Alaska Tribal Broadband said in a statement.
The consortium is working with tribes to help them put their FCC-issued 2.5 GHz Spectrum licenses to work. The consortium is also partnering with Alaska Village Initiatives, or AVI, an Anchorage-base nonprofit, to help apply for the new federal broadband grants.
AVI plans to submit an application on behalf of all Alaska tribes who want to take advantage of the state's share of the National Telecommunications and Information Administration. The application is due Sept. 1.