For over fifty years, the Alaska Zoo has cared for orphaned and rescued Alaskan wildlife. As a nonprofit, special events throughout the year help generate interest in and awareness of the zoo residents increasing visits while also aiding in food donation procurement.  This is particularly important during the winter months when fewer tourists visit Alaska.
This past Saturday, the zoo hosted its annual Christmas for the Animals event.  Starting in the 1970s, this seasonal event is a call to community members to bring donated food for the resident animals while bringing much-needed attention to the zoo in December. The event has grown into an annual festive day of family fun.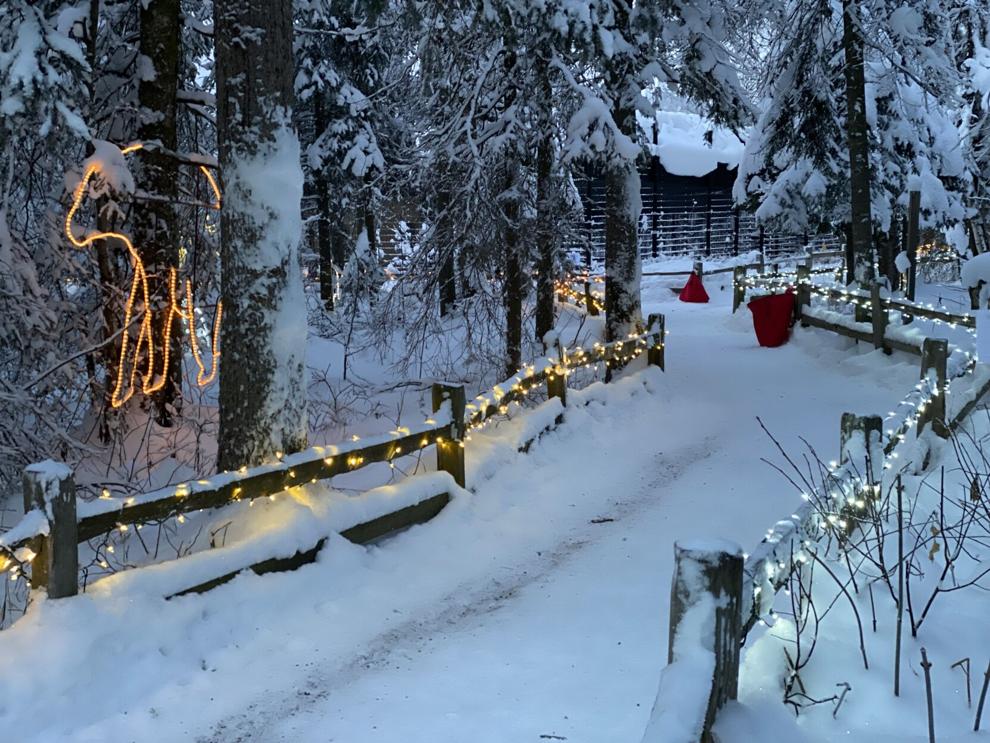 In conjunction with Christmas for the Animals initiative, this Saturday, the zoo saw a visit from North Pole resident Santa Claus and hosted an artisan bazaar where thirteen vendors sold goods.  Ears, hearts, and bodies were warmed by the combination of three hours of caroling as Anchorage Opera and the  Anchorage Opera Overture Council sang Christmas Carols next to a bonfire. The single-digit temperatures did not deter families and friends from participating throughout the day.
Food donation collection was well coordinated with the participation of many volunteers. After zoo patrons deposited the food items into small Santa-like red bags, located on walking paths throughout the property, a team of volunteers walked around with sleds retrieving the donations with sleds.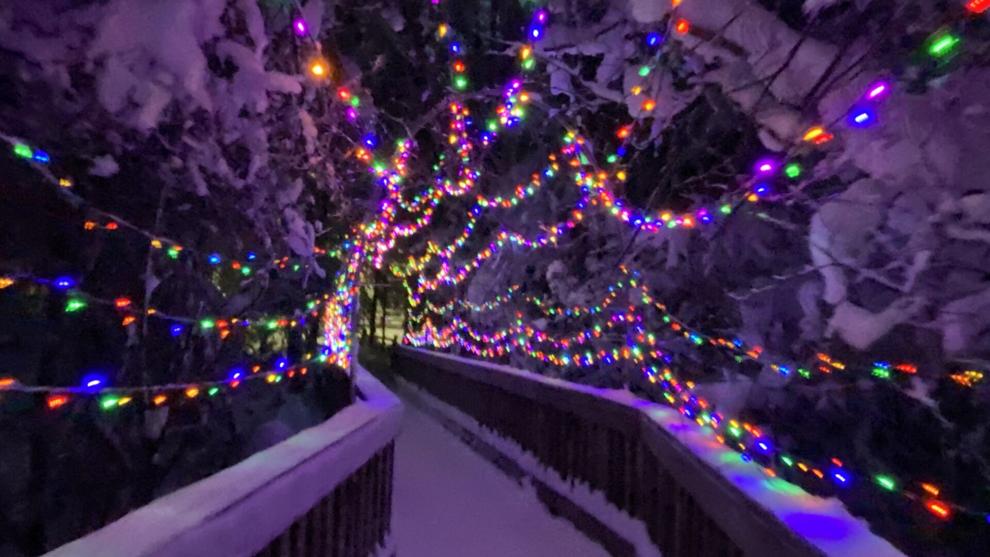 Many of the families also took advantage of the Zoo Lights. From November 26 and running through January 1, the Zoo hosts its annual Zoo Lights evening hour programming.  Walking paths are lit up with Christmas lights and many other lit animal signs make the zoo experience festive and fun at night. With more than 10,000 people visiting annually for this visual spectacle, it is one of the most popular initiatives.  Zoo Lights will be open on the December 10th weekend as well as nightly from December 17th – January 2nd with the except for Christmas.  Zoo Lights will be open on Christmas Eve night.  Tickets are $17 for non-members and $12 for members.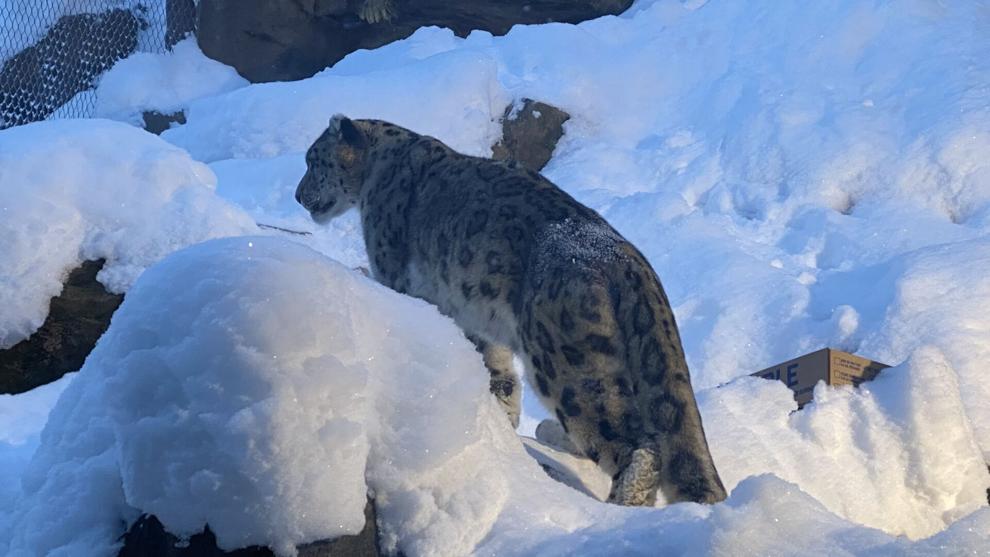 The zoo hosts other special events around special occasions such as Valentine's Day and Halloween.  Zoo Boo has become one of the most popular single-day events.
Through January 1, 2022, the Share the Gratitude event, sponsored by ConocoPhillips, is gifting free regular and Zoo Light admission to all healthcare workers, first responders, and military members, along with their immediate family members. Bring your ID to the ticket gate for admission.  The zoo is open 363 days, closed only on Thanksgiving and Christmas.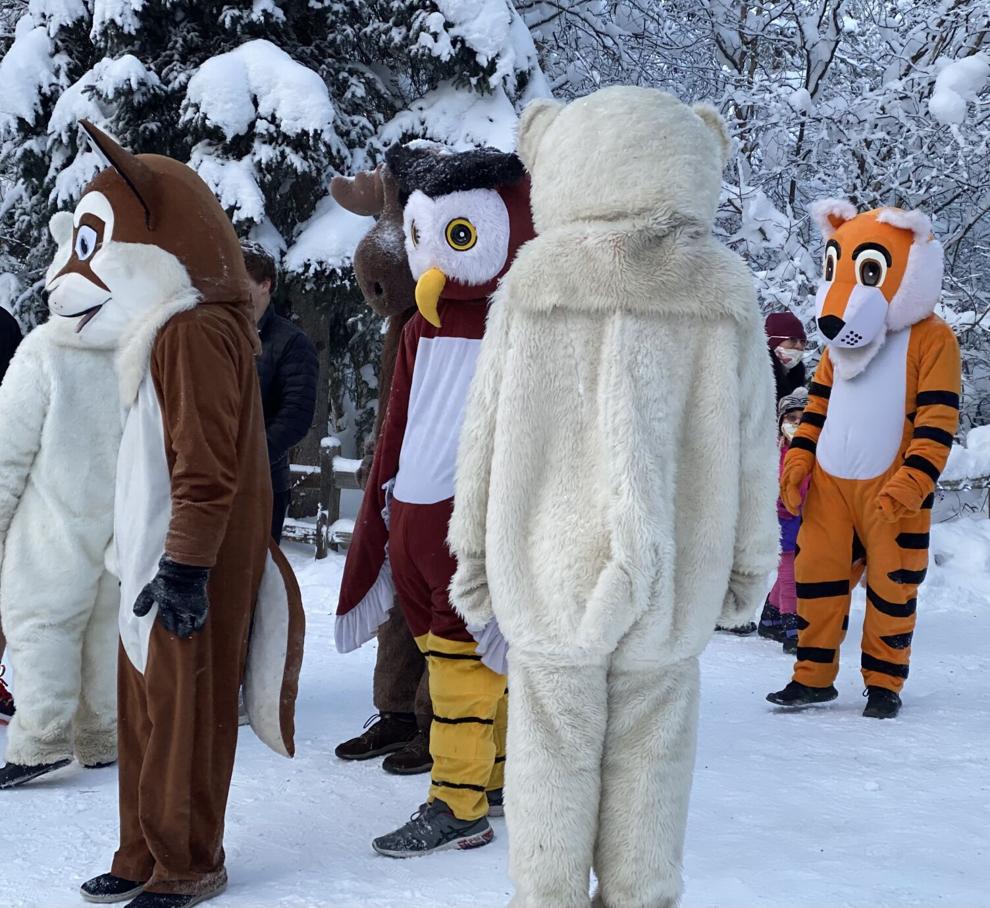 As a nonprofit, the zoo also accepts donations of food and enrichment items to be placed in animal habitats to keep their brains active.  The zoo takes honey, lard, cat treats, dog treats, peanut butter, jelly, raisins, cereal, oatmeal, noodles, rice, cat food, dog food, unsalted nuts, graham cracker, canned whipped cream, essential oils, extracts, dried fruit, dried mealworm, dried crickets, canned vegetables, frozen vegetables, cat scratchers, and gift cards from Home Depot, Lowe's, Wal-Mart, Carr's, Fred Meyer's, or other local businesses. Contact the zoo if you would like to donate items.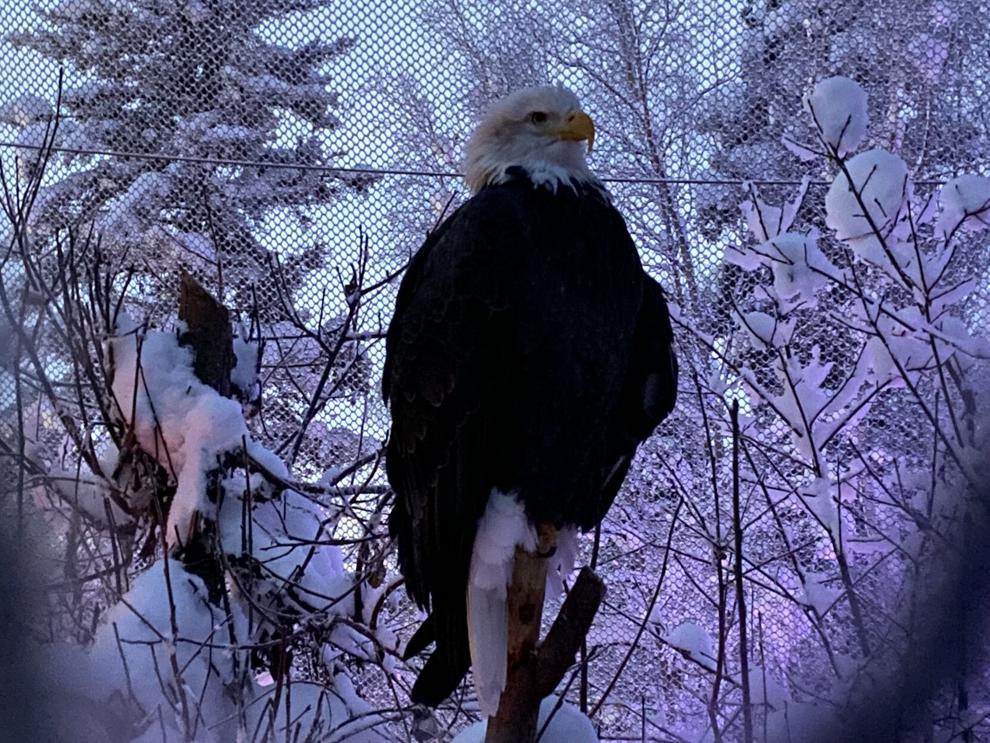 To support these orphaned and recovering wild animals, consider an annual membership.  These would make an impactful holiday gift.  Individual membership is $50 and $150 for families.  There are also higher-level support possibilities.
In addition to a special birthday party experience for children, the zoo hosts half-day (6–8-year-olds) and full-day (9–12-year-olds) camp experiences on school breaks that correspond to the Anchorage School District calendar. Upcoming special events for youth include Christmas Art & Habitats on Friday, December 17th, and Polar Bear Birthday Bliss, on Monday, January 22.  Visit their website for more details and contact information.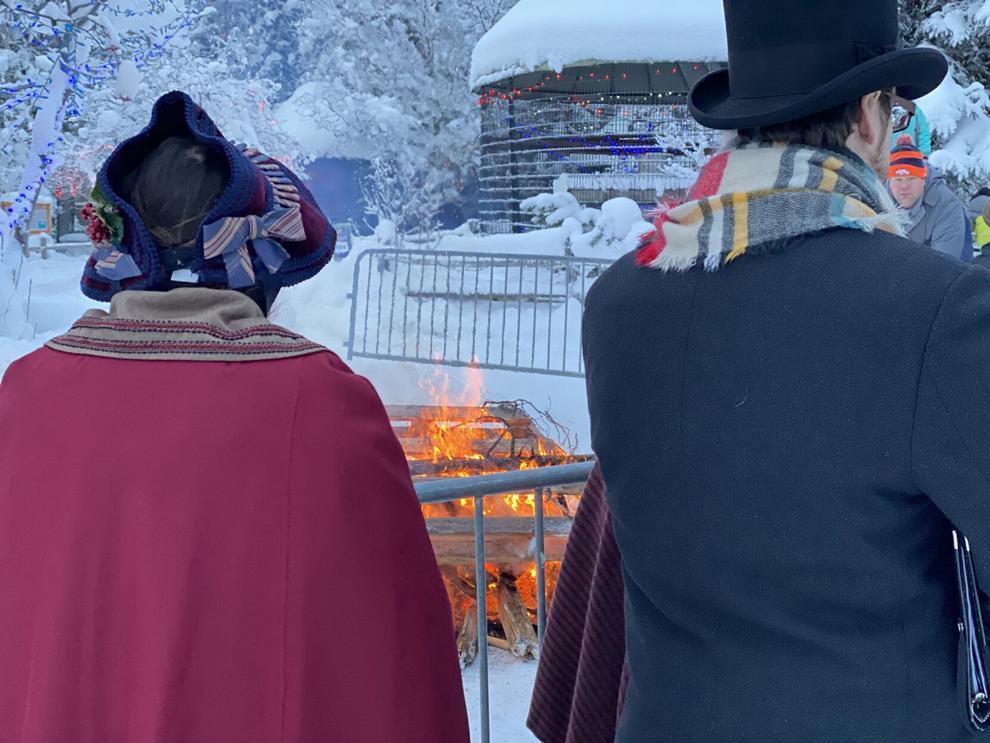 The Alaska Zoo is located at 4731 O'Malley Road and is open 10-4 daily from November to February with Zoo Lights running from 5 – 8 PM through January 2nd.  Regular admission is $15 for Alaska resident adults (18+) with special pricing for seniors ($13, +65), youth ($10, 3-17).  Children two and under enter for free.