Longtime "Jeopardy!" host, Alex Trebek died in his home at the age 80, succumbing to stage four pancreatic cancer. The news spread fast and people across the country are sending positive messages honoring Trebek's life and legacy, including the Musk Ox Farm in Palmer.
The Musk Ox Farm has a meaningful connection with Trebeck that formed in the late 1980s, according to Executive Director Mark Austin. He said the executive director of the time, John McKee, learned that Trebek's favorite animal was in fact, the musk ox.
Several months later, Trebek actually reached out to McKee over the phone. This started a long friendship spanning decades with the trivia master who just happened to love musk oxen. Trebek came up to visit the farm on several occasions.
"He just really fell in love with the place," Austin said.
Trebek personally signed every adoption certificate for the nonprofit's adoption program Friends of the Musk Ox for over 30 years, according to Austin.
After Trebek and his family's most recent visit to the farm in 2013, he informed them that they had established a family foundation. The Trebek Family Foundation has become one of the most generous donors in the farm's history.
"Adoption has been our most common form of donations... He really just raised a lot of awareness for us... It really was special. He was a very generous guy," Austin said. "I think it really was sweet, his connection to animals."
Austin said that he spent time with Trebek on the farm during his last visit. He said the iconic television host was very easy to get along with.
"He's a super down to earth guy. There's nothing about him that demanded special treatment," Austin said.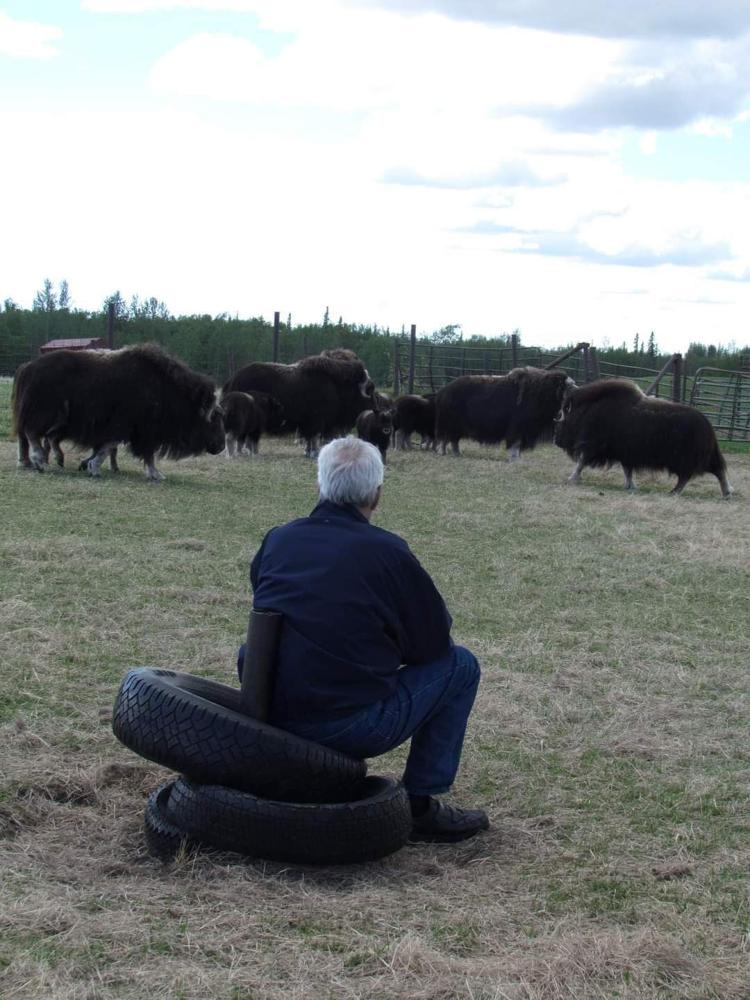 Austin said they sent Trebek a letter once they found out about his diagnosis.
"I think he certainly beat the odds," Austin said. "He was strong. He kept doing what he loved to do best. He just showed incredible strength and resistance, like a musk ox."
According to Austin, meeting their bottom line has been challenging due to the pandemic, but they've been able to keep things going with virtual tours and limited in person tours.
"We're hanging in there," Austin said.
Those interested in taking a tour at the farm in person must reserve a day and time ahead of time, either over the phone or through their website. They're open Wednesday through Sunday.
"We can certainly use all the help we can get," Austin said. "Think about the Musk Ox Farm."