In the 1990s, Mike Dunleavy, Alaska's current Republican candidate for governor, arrived in Kotzebue to teach in the local elementary school.
Susan Crane (then known as Sue Connor) had been an elementary student teacher and teacher in Kotzebue since the 1980s.
Crane and Dunleavy taught in the same school. As colleagues, things were fine, but after Dunleavy moved into elementary administration, according to Crane, he turned more aggressive.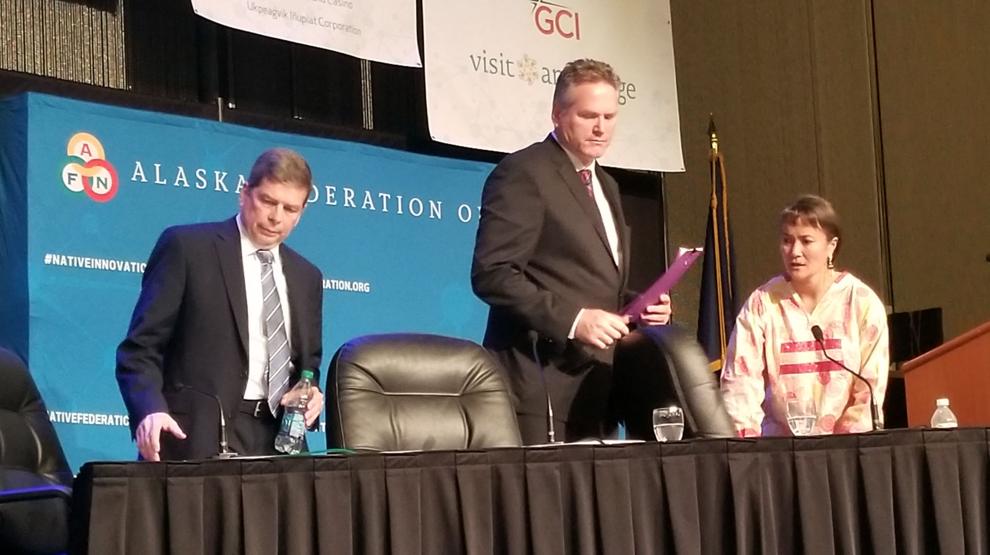 Dunleavy would use his 6'7" stature to intimidate others, including towering disdainfully over subordinates in the workplace, she said.
"I would call him a bully," Crane said.
By contrast, Larry Villers served as a Kotzebue elementary principal before Dunleavy.
"Larry was awesome," said Crane. "Larry would meet with teachers and actually ask questions instead of just give orders. He would say, 'You know more about the kids because you are on the front lines'."
Eventually, Dunleavy took over as principal. "He had his own ideas, and it was his way or no way," Crane said. "He was not helpful as a principal. Teachers felt alienated from him."
As president of the Northwest Arctic Education Association, Crane began fielding complaints from female elementary teachers about Dunleavy.
"The women teachers felt uncomfortable when he came into their classroom, at the end of the school day," Crane said. "Instead of sitting down and talking with them in a respectful employee/boss relationship, he would stand in their doorway and tell them to do things differently. That bothered them."
Years later, Crane moved to the Kenai Peninsula. She retired two years ago from Kenai's Mountain View Elementary School. Today she's a full-time tutor for Kenaitze Indian Tribe. At home she has been caring for three Alaska Native grandchildren and a spouse recovering from a debilitating oil-rig injury.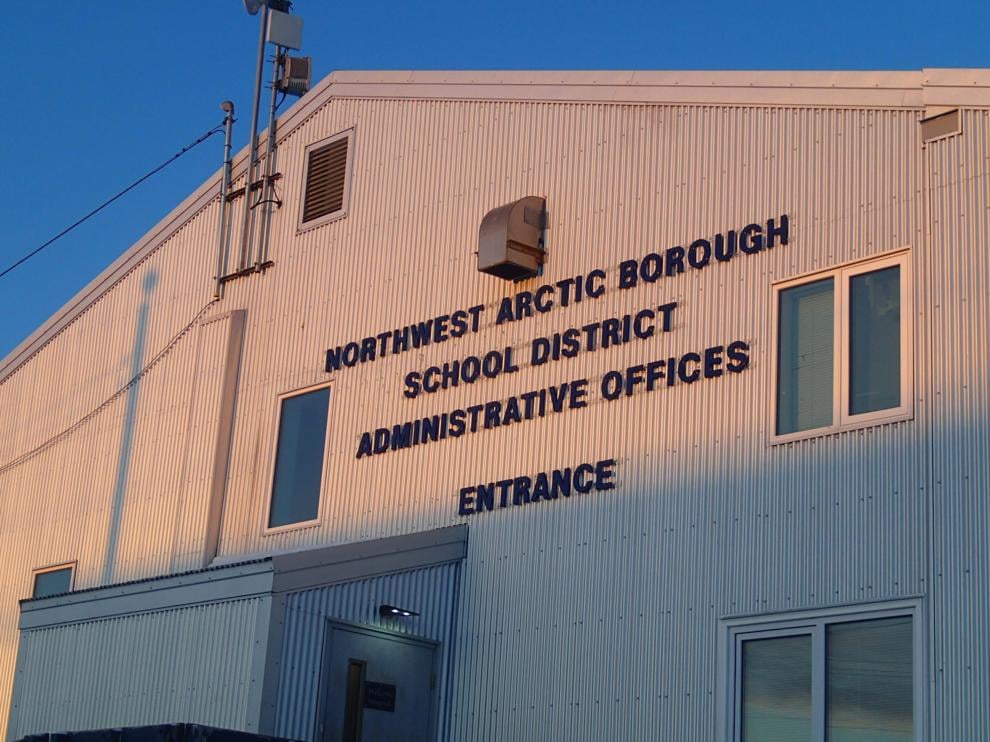 Dunleavy, a former Mat-Su school board member and Republican state senator from Wasilla, resigned his seat in early January to run for governor.
In the early 2000s, after Dunleavy became a central office administrator for Northwest Arctic schools, Crane sat across the bargaining table from him as NAEA president. One late afternoon during the negotiations period, an agitated Dunleavy showed up in Crane's classroom door, "speaking loudly" while waving a negotiation proposal at her, she said.
"He was pushing paper at me and waving it all around," Crane said. "I thought, does he want me to grab it? I didn't know what to do."
Dunleavy glared down at Crane. She remembered her female colleagues' experiences and Dunleavy's attempts to intimidate. "I stood on a chair and looked at him eye to eye," Crane said. "I said, 'If you want to look at me like I'm somebody, then here I am. Now do you want to talk to me, instead of talking down to me?'" Dunleavy threw the proposal on Crane's desk and left, she said.
To this day, Crane does not understand Dunleavy's behavior, "given he's already so big in stature. Even toward kids, he'd bark at them."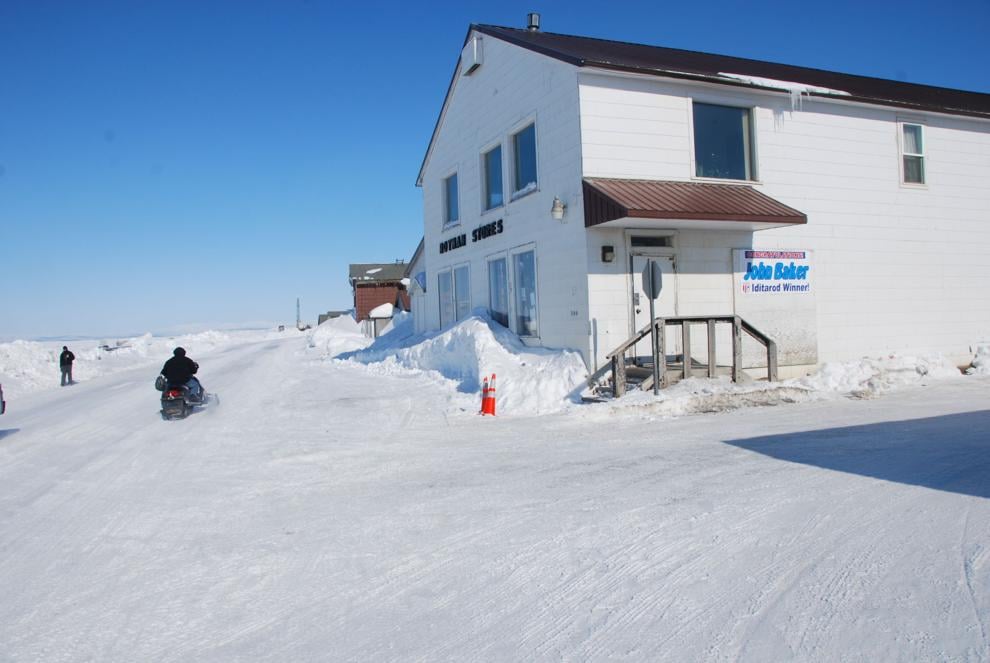 These reported incidents never surprised my wife Susan and me, as we have incidents to report of our own, as do others from that time. For example, after Dunleavy became an elementary administrator, on warm days before school he would stand outside the school's main entrance. We walked our older children, Myles and Tiffany, to school every day. When Dunleavy would spot us across the schoolyard, he would inexplicably glare at us. This was well before he became entangled in public controversy. In fact, we'd never written a word about him, so we just found his behavior peculiar.
For three decades in Kotzebue (where we were journalism/humanities professors for the University of Alaska), we never owned a car. We walked everywhere through every kind of weather, including raging Arctic blizzards. (We love you, Kotzebue!) More than once as we walked down Front Street, Dunleavy would drive by, slow to a crawl, roll down his window, and mock us for covering our faces from wind and cold that could easily cause frostbite. Finally, I said, "Mike, you're inside your heated car. Why are you mocking us?"
In any event, this commentary introduces a cover story published in the Press in 2003 and re-run this week because it's clearly relevant. Originally called "Hard Habit to Break," this story describes Kotzebue's teacher-turnover crisis in the early 2000s, when Dunleavy and others were destabilizing teachers from the central office of Northwest Arctic schools. Dunleavy's comments in this piece portend an authoritative, top-down management style that Alaskans might consider this election cycle.
In 2004, this story won a First Place award for education reporting in the large print publications category from The Alaska Press Club. According to contest-judge comments, "The reporters exposed a critical problem for Alaska bush schools who can't or won't keep teachers beyond their probationary first or second years. The article showed in clear and compelling language how the retention problem hurts these communities, particularly the kids. It also used on-point examples of teachers who left or were pushed out, and showed the true cost of short-sighted, penny-pinching decisions by school officials."
Dunleavy's tenure as an educational administrator in Kotzebue was marred by the local community rising up against his policies and management style.
Less than two years into his superintendent's job, Dunleavy resigned after controversies that included the teacher-turnover crisis, the closing of Kivalina school as assistant superintendent, knowingly allowing a non-certificated teacher to teach for several years, requesting "overtime" pay for himself and raises for central administrators while denying classified workers who were primarily his wife's own Inupiat people, and the firing of a whistleblower Buckland teacher who questioned his principal for allegedly showing teachers questions to the state exit exam so they could "teach to the test." http://alaskareport.com/news39/x71320_mike_dunleavy.htm
Dunleavy could not be reached for comment for this story.
With her life's pressing responsibilities, Crane does not follow Alaska politics closely, but she is certain about one thing.
"I would not vote for him," she said. "He would be terrible for education. He would be the death of Alaska."