Before advancing the budget to the House floor, the House Finance Committee adopted an amendment adding intent language barring Medicaid funding of abortions and removing the $334,000 the State has already paid in reimbursements. Rep. Cathy Tilton (R-Wasilla) sponsored the amendment.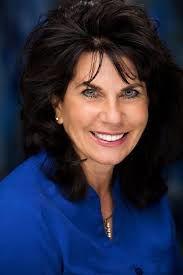 "Will this survive any legal challenge?" Rep. Jennifer Johnston (R-Anchorage) asked. Everyone avoiding willful negligence already knew the answer.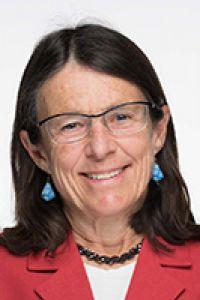 "The language has been tested and found unconstitutional," Rep. Andy Josephson (D-Anchorage) noted. He would vote no, but the amendment passed 7-2.
Five different amendments to deny funding for abortions have been offered as budget amendments in the House over the last two years. In 2017, on the House Floor, Rep. Geran Tarr (D-Anchorage) spoke to one such proposed prohibition.
"The Supreme Court ruled in 2001 that medically necessary abortion services must be paid for by the Department of Health and Social Services of the State of Alaska," Tarr said at the time. "What that means is that we're not going to treat poor women any different than any other woman in the state."
"Every time an unconstitutional provision like this is passed, it's litigated," she continued. "The State has had to spend hundreds and hundreds of thousands of dollars, always on the losing side, to defend these unconstitutional provisions. And, at a time like this, doing something that we know is unconstitutional, that the Supreme Court resolved... more than 15 years ago is bad policy, and it's a bad move for the budget."
There is no difference in the language Tilton applied this time around.
"It's the exact same," Alyson Currey, the legislative liaison for Planned Parenthood Votes Northwest and Hawaii, said over the weekend. "Previous budgets have passed with that language and a funding decrement in it. But because the state is obligated to pay for abortion care for low income women, providers are still reimbursed anyway."
In 1998, the Department of Health and Social Services adopted regulations prohibiting public funding of all "abortions except where the life of the mother would be endangered if the fetus were to be carried to term; or except for such medical procedures necessary for the victims of rape of incest."
The Alaska Supreme Court, in holding with existing precedent established by Valley Hospital Association, Inc. v. Mat-Su Valley Coalition for Choice (1997), invalidated these restrictions in State of Alaska Department of Health and Social Services v Planned Parenthood of Alaska, Inc. (2001).
"Because DHSS offers no other funding source for abortions, [regulation] ensures that a woman who medically requires an abortion will receive no assistance from the state," then-Chief Justice Dana Fabe wrote for the Court. "DHSS's differential treatment of Medicaid-eligible Alaskans violates equal protection under rational basis review as surely as it does under strict scrutiny. Under any standard of review, 'the State may not jeopardize the health and privacy of poor women by excluding medically necessary abortions from a system providing all other medically necessary care for the indigent.'"
The Alaska Supreme Court upheld this reality a third time in February with their decision in State of Alaska v Planned Parenthood of the Great Northwest.
The latest decision centered around both Senate Bill 49, signed into law in 2014, and another round of DHSS regulations adopted under Gov. Sean Parnell. Both had the same goal of defining what constituted a "medically necessary" abortion, thus distinguishing the procedure from an "elective" surgery and determining it eligible for Medicaid funding.
The Court struck both SB49 and the DHSS regulations as unconstitutional, again citing the Equal Protection Clause.
"[T]he State burdens the exercise of a fundamental right for indigent people when it only subsidizes the inevitable alternative," Alaska Supreme Court Justice Susan Carney wrote. "[An] indigent woman seeking state funding for an abortion under the new measures cannot obtain coverage unless a doctor certifies that her 'abortion must be performed to avoid a threat of serious risk to [her] life or physical health.' This difference results in the coercive effect that... an indigent woman whose condition falls outside the new, abortion-specific definition of medical necessity will discover that she alone must pay for the medical costs associated with abortion – but if she chooses childbirth, the government will pay any bill that her doctor submits."
Discussion of Tilton's amendment was rife with emotion, as colleagues voiced their support for the measure.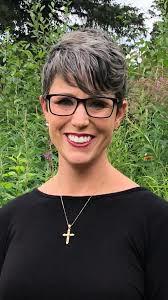 "I was adopted at birth from an unwed teenager, and it breaks my heart to think that the State of Alaska paid for 805 babies to not get the chance that I had," Rep. Kelly Merrick (R-Eagle River) said through tears. "My father died several years ago and I just lost my mother. But, I cannot think of a better way to honor their legacy than to advocate for those babies. I hope my fellow committee members would agree that using State funds for abortions is both morally and ethically wrong."
"I hope we can take the opportunity right now to say that there is a better way to deal with the problems in our lives and not make one mistake into two mistakes," Rep. Ben Carpenter (R-Nikiski) agreed, noting that two days previous marked the one year anniversary of his family losing their first grandchild. "We do have a choice and we can choose to adopt."
"With the thought of how many abortions that the State of Alaska is funding on a yearly basis just tears at the heart of many who would have loved to have adopted a child; a baby to have in their home where they had no chance at having children otherwise," added Rep. Colleen Sullivan-Leonard (R-Wasilla).
Comparing adoption to abortion is not an apples to apples comparison.
In early March, DHSS Office of Children's Services Director Sana Efrid gave a sober update to the Senate Health and Social Services Finance Subcommittee.
"Sometimes I'm asked about what are we doing to prevent the removal of children from their homes," Efrid told committee members. "Unfortunately at this time, because of our funding structure and because of the overwhelming needs of our state, we're doing very little to prevent the removal. By the time we get involved with families, the conditions in the home have progressed to the point where pretty much the only thing we can do is remove the children to keep them safe."
Efrid said that the majority of appropriations to OCS go to foster care services. On any given day in Alaska, there are approximately 3,000 children in foster care. A single case of child maltreatment resulting in adoption can cost the state an estimated $142,000.
In 2018, OCS had 23,147 reports of child abuse – the most of any year on record and up over 47 percent from the five year low recorded in 2014. Those reports are divvied out among OCS's current staff of about 100 investigators, translating to a workload of a little over 231 cases each.
"Over the last couple of years, we've had a drop in our general funds while the number of children in our services have increased," Efrid explained. "In order to really change the system, we're going to have to start investing in preventive services."
No lawmakers have proposed increasing funding for OCS.
Adoption as an option are, similarly, hampered by costs associated with carrying a child to term.
Alaska is the most expensive state to have a baby. The birth itself, if one is insured, averages over $10,600. Without insurance, it's nearly $20,000. C-sections, which represent nearly one in three births, can see those costs climb to nearly $20,000 and $30,000, respectively. That doesn't take into account costs incurred during pregnancy, or the fact that there is not state law in Alaska requiring paid leave.
For prospective parents looking to adopt, Catholic Social Services estimates costs to range between $14,429 and $22,335, not including legal fees. However, CSS – the only licensed adoption agency operating in Alaska – is currently not accepting new families into its infant adoption waiting pool.
The cost of adopting outside of CSS can fall anywhere between $25,000 and $80,000. The median household income in Alaska, reports the U.S. Census Bureau, is $76,114.
No amendments to increase assistance for adoptions have been proposed.
"I think there's a lot of value in a woman's right to choose, and I'll never deny that," Rep. Gary Knopp (R-Kenai) told his House Finance colleagues last week, exploring another defense of opposing abortion access. "I do find, I believe, that the use of public funds and Medicaid services makes it almost too convenient for abortions."
"Planned Parenthood, whether you like them or not, they make it way too easy in my opinion, but that's their choice. So, this is not about whether the woman has a choice," Rep. Tammie Wilson (R-North Pole) agreed. "Sometimes, if we make the choice a little harder, because somebody has to think a little more, it doesn't mean that they can't necessarily find the service, but sometimes we make things too easy and too rash decisions are made."
These comments negate the fact that Planned Parenthood is not a funding source.
"We're a health care provider. And, like any health care provider, in order to provide a service we need to be reimbursed for that service," Currey said. "Planned Parenthood does not make it easy. Depending on where someone is in our state, they still have to travel hundreds of miles. That costs money."
In a bizarre response to Tarr's comments in 2017, Wilson offered: "If it was going to be litigated, I'd think it would have been litigated a long time ago, because it's been in the budget ever since I've been here, and I think even prior to that as well."
Wilson's words ignore the volumes of litigation that have ended each time with a unifying theme: the rejection of restrictions against Medicaid reimbursements for abortion. Now it is in the budget once more. And if it passes again?
"This could be litigated and the state would lose again," Currey surmised. "The [Alaska] Supreme Court has ruled for the third time now that it is unconstitutional to restrict low income women from accessing the exact same health care as women with means."
This means more litigation, which would, again, be charged to the State, in vain hopes of a different result the fourth time around.