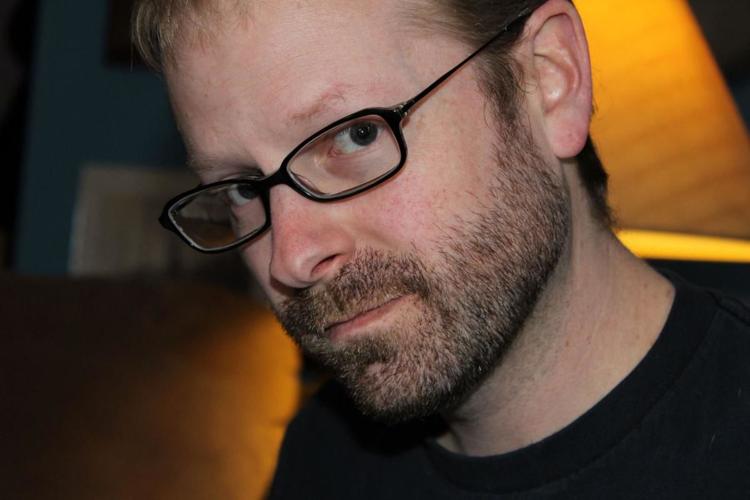 "What's so insulting about these bottom-feeding dirtbags from Kentucky is that Alaskans have showed them you can make a fair living, you can make good profits, by treating your workers right," Rep. Zack Fields (D-Anchorage) proclaimed into a microphone Monday. He stood in front of the Anchorage Hilton on Third Avenue, young daughter perched on his arm, to a crowd of about 50, who showed up to protest the ongoing labor dispute with the hotel.
Fields directed his ire at Columbia Sussex, a massive hotel company based in Crestview Hills, Kentucky, which owns dozens of hotels across the country. In 2006, Columbia Sussex acquired the 600-room Anchorage Hilton – a storied hotel with a rich history and tenure (it survived the 1964 quake and is one of Alaska's longest standing hotels) – from the Hilton Corporation. The price tag was a cool $65 million, with an added promise to invest $12 million more.
The purchase also ended a long reign of peace and tranquility with union workers.
"We had a good contract with this hotel for over thirty years," Audrey Saylor, customer outreach coordinator with Unite Here Local 878, told me Monday evening, as a protest now entering its 11th year echoed through the emptying Fall streets behind us. "They bought this hotel in 2006, our contract ended in 2009, and ever since then they've pretended to negotiate with us. We gave concessions. We came down on our wages, down on our health care demands, and thought we could get to a deal. But we can't ask our guys to just give, give, give. We're still union, but without a contract."
"During the first round of union negotiations in 2008, it became obvious that this company had only one interest: to force the 160 Hilton workers to accept substandard working conditions that included wage freezes, dangerous workloads in Housekeeping and significant cuts in healthcare," the union's website explains further.
Talks broke down during contract negotiations 10 years ago for both the Hilton and the Anchorage Sheraton (owned by the Texas-based Remington Hotel Corporation). Workers voted for a boycott of both hotels. The Sheraton finally acquiesced over the summer, after a prolonged endurance of protests, agreeing to a new labor contract boasting annual wage increases alongside improved health care coverage and bonuses, according to Saylor. The Sheraton's general manager, Jon Kranock, joined workers at a banquet celebrating the agreement, adding, "We are very excited to have put this dispute behind us. This new agreement is good for the hotel team members, good for the hotel and good for the municipality of Anchorage."
Hilton's management is taking a less diplomatic approach. Accompanying the seeming unwillingness to negotiate with the union, a Hilton general manager allegedly used a meeting between labor representatives and hotel management to repeatedly tell Local 878 president Marvin Jones to "know your place" – a demeaning sentiment in any respect, but one with some especially negative connotations when brandished from a white man to a black man. When Jones took offense to the comments, the manager informed him he was "choosing to be offended," Local 878 claims. If the phrase was in fact uttered and directed at Jones, it displays either the Hilton manager's negligence of its racist history (read: segregation and discrimination), or worse. Neither motivation translates to absolution.
Jones filed a complaint alleging discrimination with the NAACP.
That general manager no longer works for the hotel, but workers say his departure was unrelated.
"I can't believe he even said this. It's 2019 and you have the audacity to tell a grown man to 'know your place?'" NAACP Anchorage president Kevin McGee told me Monday. He was a featured speaker at the all-day rally against the Hilton, which started at 7 a.m. and lasted until sundown. "It is demeaning and derogatory. It means to keep your head down, to not get too uppity or big for your britches. That's a legitimate statement to make to your child, but you don't turn around and say that to a grown man."
Complaints are not new to the Hilton, which has been flagged for numerous health code violations over the years under Columbia Sussex control. Workers began documenting mold as early as 2014, when they filed a complaint with the Alaska Occupational Safety and Health (AKOSH) alleging that employees "lacked adequate training and protective equipment when working around mold at the hotel. Some employees reported allergy-like and other symptoms that they were concerned may be related to mold."
In 2017, the Anchorage Assembly unanimously passed AO-119, establishing mold as a public nuisance and creating a reporting system through both the Anchorage Health Department Environmental Health Program and AKOSH. A week later, ten-year Hilton worker Bill Rosario was terminated after he provided photographic evidence of mold in guest rooms. Unite Here Local 878 has documented multiple instances of mold and put them online, noting last August that, "While most rooms had no appreciable mold spores, testing revealed instances where so-called 'problem molds' were detected at levels that indicated a likelihood that the source of the mold was within the building. And in one case, the Hotel's contractors recommended that a room with a high mold spore count for a 'problem mold' be re-cleaned and encapsulated, but that no additional testing be performed."
And then there is the rodent problem. Unite Here Local 878 has documented invoices from Pied Piper Pest Control for "Full Service Insect & Rodent" between October of 2017 and February, 2018. The services detailed mice caught on the eighth and eleventh floors as well as piled garbage and dirty floors in the kitchen. At Monday's rally, signs displayed pictures of rodents allegedly taken inside the Hilton.
"How do you justify displaying the Hilton name when you've got rodents on your property?" McGee marveled. "Is that what Hilton's about? Really?"
The ongoing standoff between the Hilton and Unite Here Local 878 has caught the National Labor Relations Board's (NLRB) attention. "The NLRB is taking Hilton to court for nine unfair labor practice charges. One of them is bargaining in bad faith," Saylor told me. Other pending charges include coercive actions, modification of existing contracts, refusal to furnish information, denial of access, and refusal to bargain.
"We're talking about front desk, housekeepers, bartenders, servers, cooks, bellmen, banquet workers – everybody but management is part of the union," Saylor said. "The desired outcome is that the Hilton live up to the standards of the industry here in Alaska. The standards of the industry are a living wage. Every other union hotel downtown pays that living wage."
The Hilton pays its workers wages ranging from minimum wage to $12 an hour (with no provisions for raises) and, according to Saylor, offers health insurance at prices that most workers cannot afford. As a comparison, the Captain Cook starts off at $12.50 per hour and kicks up to over $14 after six months, as well as paying for insurance. Under the deal struck with the Sheraton, employees will receive a $1-per-hour pay increase every year for the next three years.
The pay discrepancy is difficult to reconcile with current room rates. A quick look at Hotels.com shows the Hilton charging $188 per night, compared to $180 for the Sheraton, $109 at the Westmark Anchorage, and $96 at the Coast International Inn – the latter three all being union hotels. The Anchorage Hilton, in June, also touted completion of "an extensive multi-million dollar renovation, including refreshing and relaxing upgrades to the lobby, dining establishments, guest rooms, fitness center and conference centers."
After more than a decade under boycott and playing host to continued protests, health code and labor violations, and perennial three-star ratings, it may be time for the Anchorage Hilton and Columbia Sussex to consider passing some of that bottom line on to the people who keep the wheels turning. Otherwise, wheels have a habit of falling off.
"The problem is not the Alaskans who know how to run businesses and treat their workers right. The problem is these Outsiders running a dirtbag, bottom-feeding business model," Fields concluded Monday evening. "My dad used to tell me, 'You can do it the easy way or the hard way.' We've tried the easy way. The hard way is to take their money away from them. Stay away from this hotel until they treat their workers right."
Attempts to reach Columbia Sussex were unsuccessful as of press time.