In a time where on-line and digital skills are more relevant than ever, Google has stepped up their game as an industry leader to help educate the public. Earlier this month, visiting Google presenters and coaches, led by Erica Swanson, Google's head of community engagement, hosted a full day event at the Z.J. Loussac Public Library filled with Alaskans eager to learn more about how to grow their digital skill sets.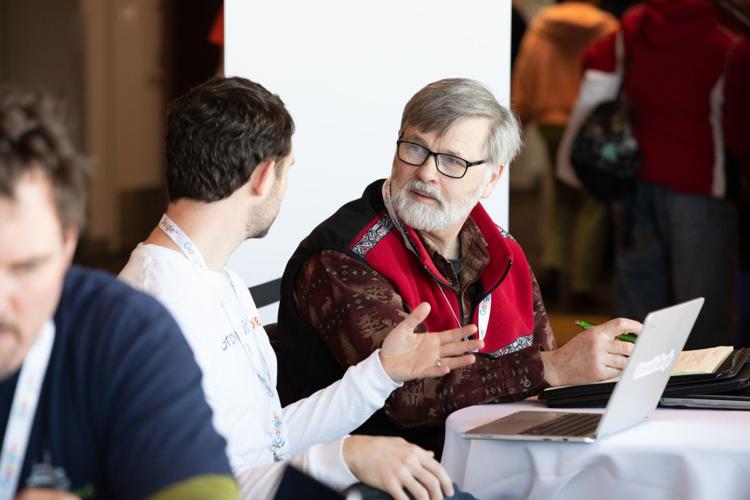 "Grow with Google is a signature initiative that creates economic opportunity for people across the country. We do this by offering free tools and products that help people prepare for the jobs of today, the jobs of tomorrow, and helps them grow their businesses," said Swanson. "Digital technology plays a critical role in developing a workforce and connecting Alaska businesses with audiences around the globe. By bringing 'Grow with Google' workshops to the state, we are making a commitment to help Alaskans grow their businesses, careers, and digital know how."
At the Loussac Library, Google staff taught a variety of hands-on workshops for job seekers and business owners throughout the day.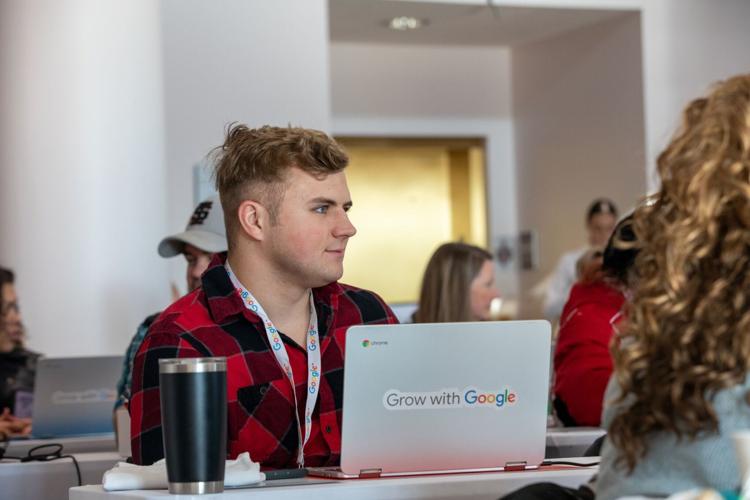 "We showed people how to use Google tools to do everyday tasks, things like how to plan an event, how to plan a budget, and how to send a professional email - the tips and tricks of Google Docs, Google Sheets, and email G-Suite, products that are all free," said Swanson.
In addition to the workshops Google also hosted one-on-one 20-minute training sessions to answer questions on anything from setting up email accounts, creating or improving a resume, how to advertise their business, or even more advanced business topics.
"We recognize that many people want an in-person opportunity to come meet with someone that works at Google to ask questions and walk away feeling more confident about their ability to learn," said Swanson.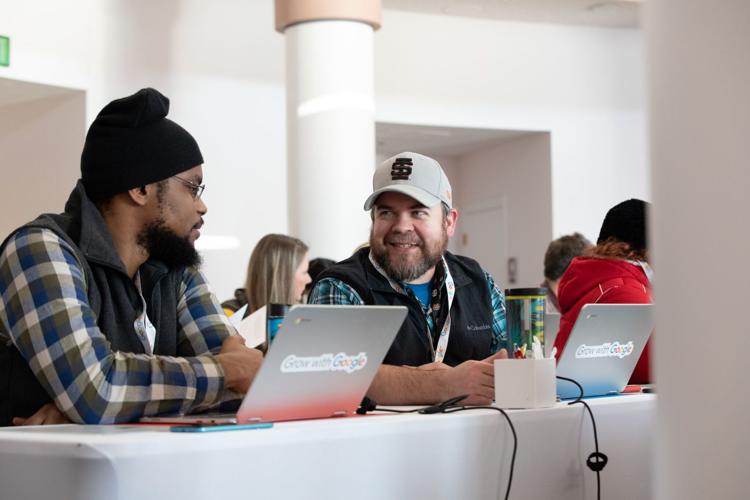 Local nonprofits, government agencies, and educational institutions were also widely in attendance and invited to join the 'Grow with Google' partner program — a free network for local organizations to continue sharing 'Grow with Google' resources within their communities.
"We currently have over 7,000 partner organizations around the country, in all 50 states, D.C and Puerto Rico," said Swanson. "We teach and make available everything from the presentations and speaker notes to online tools and resources to make it really easy for our partners to teach digital skills."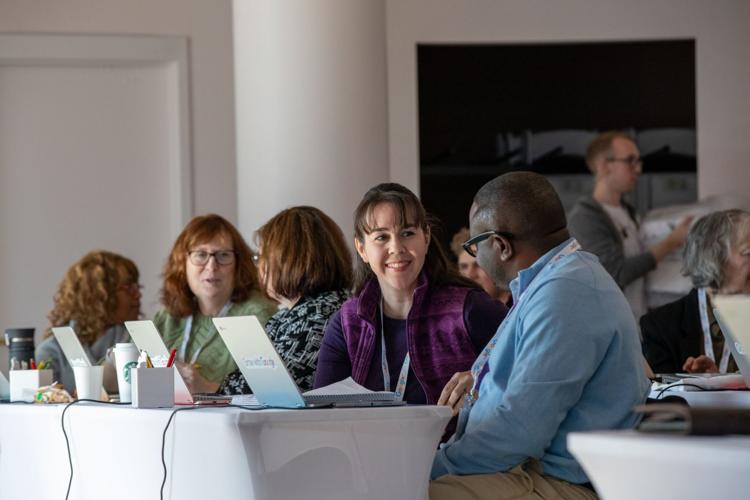 Alaska was selected as a Grow with Google initiative location based upon Google's 2018 Economic Impact Report. The report stated that over 2,200 Alaska businesses generated $85.3 million of economic activity by using Google's search and advertising tools. The full report details Google's economic impact by state, featuring stories of businesses fueling that growth while creating job opportunities and transforming their communities.
"This is really important because we know that small businesses that are digitally savvy make an average three times the revenue growth than business that are not using digital tools," said Swanson. "These digital tools can complete their other marketing outreach efforts and increase their customer awareness strategies so they can continue to grow."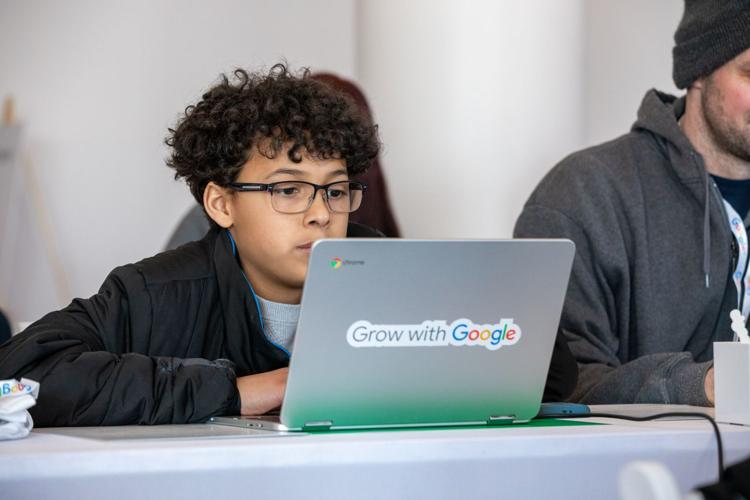 Like the Loussac Library in Anchorage, public libraries across the country are quickly becoming partners with the Grow with Google Program. According to a recent press release from Google and the American Library Association, 'nearly three-quarters of libraries already have job development programming in place and 90% are helping patrons learn basic digital skills.' This follows an announcement last year when 'Grow with Google' committed $1 million to the American Library Association to fund the Libraries Lead with Digital Skills initiative.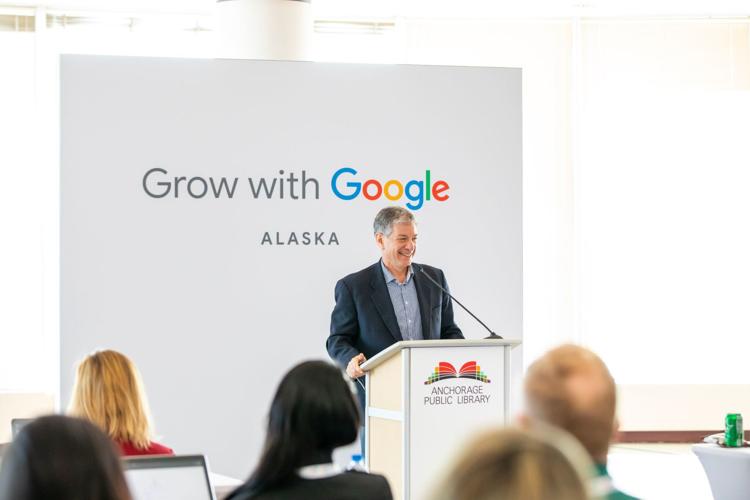 "This is a partnership that we have with public libraries as one of the investments in the state," said Swanson. "Any public library can now apply for a partnership with the American Library Association to receive funding to kick start their own digital skills program and teach workshops in their communities going forward."
Applications for funding in Alaska opened on March 5 and was highly celebrated by Mary Jo Torgeson, Anchorage Public Library Director, who shared her enthusiasm in a recent press release.
"At Anchorage Public Library, our vision for Anchorage is an educated and connected community where our Library is an essential center for learning, inspiration, and community pride for people of all ages, backgrounds, and cultures. Our mission is connecting people to education, information, and community and by partnering with Google for "Grow with Google" events, we are able to connect our community with digital skills as well as to each other as we bring together jobseekers, small business owners and entrepreneurs and provide a unique opportunity for them to learn and grow together."
The 'Grow with Google' program continues to partner with Libraries through the U.S. well into the foreseeable future said Swanson. "As long as there's demand and the public keeps asking for workshops and training we'll be busy for a while."
Grow with Google was launched in 2017 and has since trained more than three million Americans through their online and in person workshops.
For more information, access to free tools and resources, or learn more about the Grow with Google Partner Program visit www.grow.google.com.