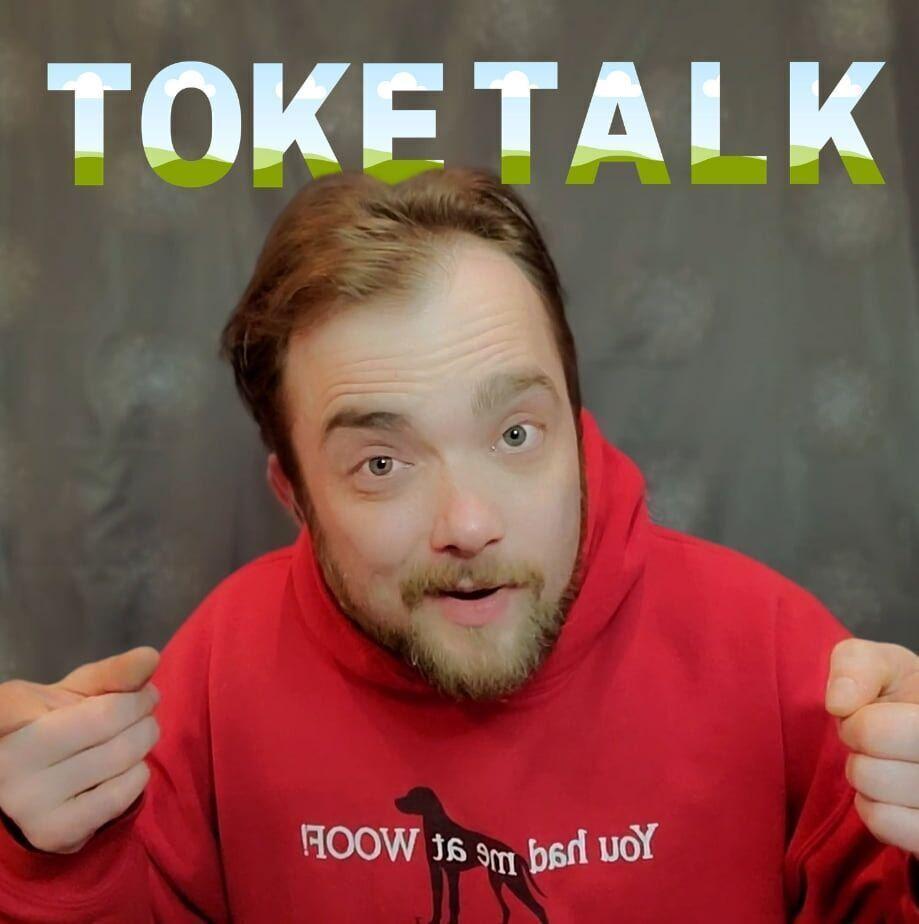 Hi! I'm your Stoned At Home Dad Surge and this week I reviewed five different strains of cannabis from AK Joint.
I review dispensaries based on their staff/service, cannabis, location, social media, website, the inside of the dispensary, and the overall experience. AK Joint is outstanding in all the fields except its location. It's too hidden away and needs more attention! Although, if you are concerned about someone seeing you walk into a dispensary, this place is perfect for you. Found on Schoon Street, just parallel to King Street, and not too far from Taku Lake. This dispensary looks stunning on the inside! Dark wood, good lighting, and shelves of deli style strains to pick from. I got all Voodoo Cannabis grown strains and they all turned out amazing! I came on two different days, both budtenders were super friendly and kept a good conversation. Thank you Harley and Wally! If you're in their area, seriously check them out!
Gummy BrainsThe aroma on these buds was mostly sweet, similar to a pastry frosting. However there is a light gummy cola smell in there that reminds me of Haribo cola gummies. The fresh burns bring out that cola taste and then it sweetens out with an earthy flavor. Nice smooth hits too!
Very frosty nug with a medium strong density. Amazing trim job! There are some deep dark leaves on the smaller nugs that were not noticeable on the biggest nug because of its thick coat of trichomes. It stayed firm when giving it the density check and was easy to grind. Good burn and its ashes are clean. This batch was cultivated by Voodoo Cannabis and has a THC of 23.07%.
It's been over a month since I hit anything over 15% or with high terps. It took three hits to get me to where I needed to be! Within moderation, I was feeling well balanced and focused. Then having finished the first bowl, I was pretty high! Still able to concentrate and without having too foggy of a mind, I was able to fry up some spicy shrimp tempura with rice, eat, and put the kids to bed. I was feeling so happy and good on this strain, you'd be able to tell from the way I read their bedtime books. Love the happy vibes!
Funky CharmsThese buds have a sweet diesel aroma with an earthy undertone and a faint fresh lemon scent. The first hit surprised me with how sweet it was! I picked up a solid gram nug that was very dense and firm. Lots of frost all over! Prefect trim job! Easy to grind, a burn that stays lit, and gives smooth hits. This batch was cultivated by Voodoo Cannabis Company and has a THC of 26.61%
It's labeled as a hybrid and it feels like one that is best suited for evenings. It calmed me down a lot and gave me good focus on a moderate amount. Which was about 3-4 hits. I felt it in the chest and a nice body high that helped a little bit with pain. I was able to think alright until I finished the first bowl. Then I started to get really high and I couldn't think straight anymore. When I was at my peak, I was gorging like the cookie monster until I realized how much food I was engulfing and stopped out of guilt. I could have eaten more!!! I recommend smoking this strain after work and right before dinner.
Frozen GrapesThese are some slim buds with lots of frost and awesome trim jobs. Don't let the size or slenderness fool you, they do have some weight to them. They are very dense and firm! Easy to grind and has a good burn. The aroma of the buds was mostly earthy with a slight sweetness. Fire it up and expect smooth hits that taste just like it smells. This batch was cultivated by Voodoo Cannabis Company and has a THC of 24.84%.
The first hits brought on a heavy feeling behind my eyes and within 15 minutes I could not think on this strain. Right after my smoke session, which was one big bong bowl, the wife asked me to review some important paperwork and I could not focus enough to read it. It wasn't until about an hour into mindlessly watching a Pixar movie did I realize what was happening. Apparently I made sandwiches too!
HavanaThe aroma of these buds is mostly earthy. There is a faint lemon chem scent to it too. Lots of frost all over these nugs and perfect trim jobs. Very strong density and it stayed firm when I squished it with my fingers. Tough to grind at first but eases up after the first rotation. Burns well, hits mild to smooth, and the smoke tastes earthy with some sweetness to it. At one point during exhaling out the nose, I picked up a faint mocha coffee taste. This batch was cultivated by Voodoo Cannabis Company and has a THC of 21.49%.
I got a nice cerebral high from this one. It only took half a bowl for it to get me lit! I could not keep my train of thought at all and that lasted me for well over an hour. There was no way I was able to double task anything. I needed to stay focused on one task at a time or my mind would veer off way too easily. I caught myself spaced out several times. It also gave me nice euphoric vibes.
Grape CrackI got a huge 3.2 gram nug and it was beautiful! Lots of frost! Prefect trim job and wow is it dense!!! I used the flat bottom part of my grinder to press the bud against the tabletop and it was like I needed a hydraulic press to do much damage. Very firm too. The bud had a sweet and sour aroma with a bit of tartness to it. The smoke was smooth and tasted similar to the aroma but I also picked up pine flavors on the back of the nose. This batch was cultivated by Voodoo Cannabis Company and has a THC of 17.82%.
For me, this strain is calming and relaxing without too much of a stoned feeling unless you smoke to excess. I did phase out a few times after the first smoke session. However, my wife who smokes now and again, took a hit and she was tripping for an hour with a body high that lasted most of the night. I've had a few more smoke sessions on this one and found that it takes me one bowl to be good and by the second bowl, ain't nothing productive is going to be done. I cannot stay focused when stoned on this strain. This is great for night times in my opinion.
All these strain reviews were video recorded under Toke Talk to showcase the cannabis and show their effects. Please visit the Toke Talk page on Facebook, YouTube, or Instagram to show your support by giving a Like and Share if you Care. Thank you to everyone reading these reviews!