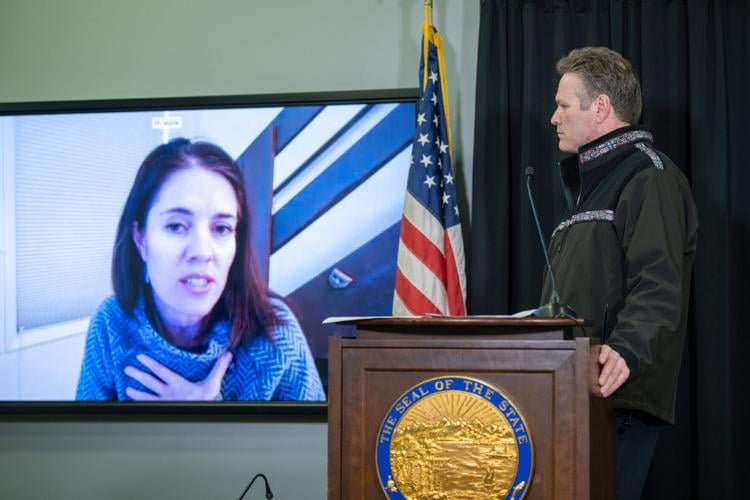 Dr. Anne Zink, Alaska Chief Medical Officer
Like America's Covid Czar, Dr. Anthony Fauci, Alaska Chief Medical Officer Dr. Anne Zink was charged with navigating us through the biggest health crisis in a century, all the while working for a tall, maskhole of a boss who prioritized economic growth over human lives.
Unlike Fauci, though, Zink was never rumored to be in danger of being fired by Gov. Mike Dunleavy, a testament to her cool, calm, disciplined grace that undoubtedly saved lives and saved Alaska's few, slim-staffed hospitals from being completely overrun.
Zink managed to balance her administrative work with the governor's office with her ongoing medical practice in the Mat-Su Valley and expressed her exhaustion and determination in a long and heartfelt tweet she sent out shortly after the Thanksgiving holiday in which she wrote:
Every time I walk into my shift, I can see into the ICU. I love standing outside and glimpsing the beauty of this profession before I walk in to the middle of it. These days, it's darker outside, the lights are on all the time and there is often frenetic movement.
I see teams in full PPE huddling to discuss a case, a silhouette of a nurse making adjustments at someone's bedside or someone "term cleaning" a room after a COVID patient has left, either from being discharged or from passing away.
 Each hospital room has always felt like a book to me, holding short stories of the patients and providers who inhabit these rooms, sometimes for minutes, sometimes for months.
These days, the stories are sadder than usual. They are full of "I thought I would be fine" or "I can't breathe" or "I didn't think it would be this bad" mixed with the occasional " I didn't want to come in" or "I waited as long as I could because I know how busy you all are."
The heroes of these stories are many: The nurses who look at me in near desperation and say, "I don't know what else to do," but then find a way. The house cleaners who work in silent teams, exhausted but moving as fast as they can to clean and open another room.
The unit secretary who calls multiple hospitals to see if anyone has space to take a patient our hospital cannot accommodate. The respiratory therapist who figures out the details of a new machine because we have run out of all the other regular machines.
The pharmacist who stays late to help walk a nurse through a new treatment option. The house supervisor figuring out how to launder more gowns as we are going through them faster and faster every day.
The doctor, who after calling a family to let them know their loved one may not survive , says to her colleagues, "This is awful, I grew up with that family and he is younger than me" but has no time to pause or grieve, because she has more patients waiting for her.
At the center of every story is a patient with their own history. The father who thought he would quickly clear COVID like his family but who now can't breathe and is now being admitted to the ICU.
The healthy individual who cleared COVID but then comes back with chest pain from a heart attack likely caused by the disease. The little girl crying because she has a high fever from COVID and her belly hurts.
And then there is the dog bite, the stroke, the car accident, the cancer patient who all have to wait longer as we try to find a staffed bed, a nurse, another resource in an already taxed system.
Those who help write these stories are each of you. When you choose to stay home, rearrange your business, your life, and your family as best as you can, you are choosing to protect your community, your family and each other, and you are changing these narratives.
By keeping your distance, wearing a mask, washing your hands, increasing indoor ventilation and keeping your social circles small, you are helping decide how these stories will unfold. You are choosing to not let this virus determine our collective fate.
We want to there for you and yours when need us, but it is getting hard and we need your help. Together, we chose how this story ends, so thank you for doing what you can - it matters.
Zink is the fourth person to be selected as the Anchorage Press Person of the Year. The previous three were Alaska founding father and Recall Dunleavy volunteer Vic Fischer in 2019, Koot's co-owner, music promoter and cancer survivor Sarah Pederson in 2018 and our inaugural pick, Anchorage Mayor Ethan Berkowitz in 2017.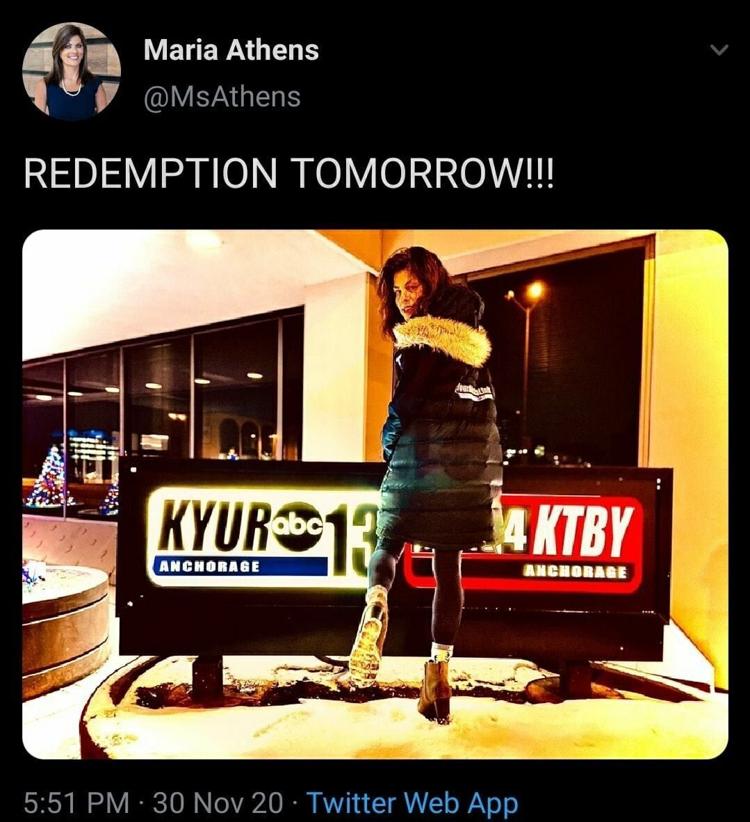 Maria Athens, TV journalist, mayhem-maker
Speaking of Ethan Berkowitz, no Person of the Year list would be worth a damn without mention of local newscaster Maria Athens at or near the top.
What began as a bizarre Facebook post on her professional page, promising a report on that night's Channel 4 news that would detail allegations of the mayor posting inappropriate photos on a website for underage girls set off a string of events that would lead to her arrest, termination of employment, a sexting scandal and ultimately Berkowitz's resignation.
The consequences of this sexting scandal went beyond just destroying the political ambitions of the mayor, who had been touted as a possible Democratic candidate for governor in 2022, they wound up crippling the city's ability to enact and enforce Covid regulations as the virus raged on.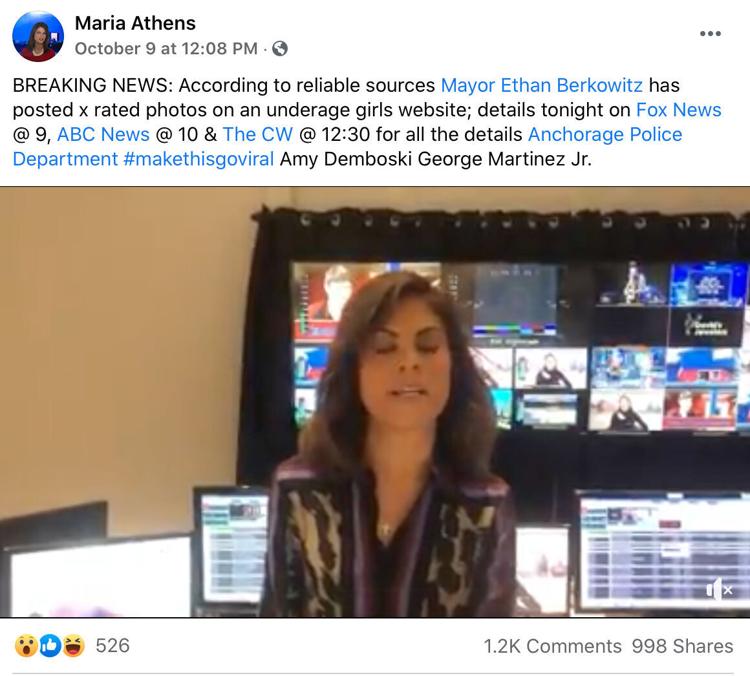 Athens, in essence, became the poster child for the Save Anchorage Facebook Group that is leading the charge against the city's heavily progressive Assembly.
Nick Hanson, 'Eskimo Ninja'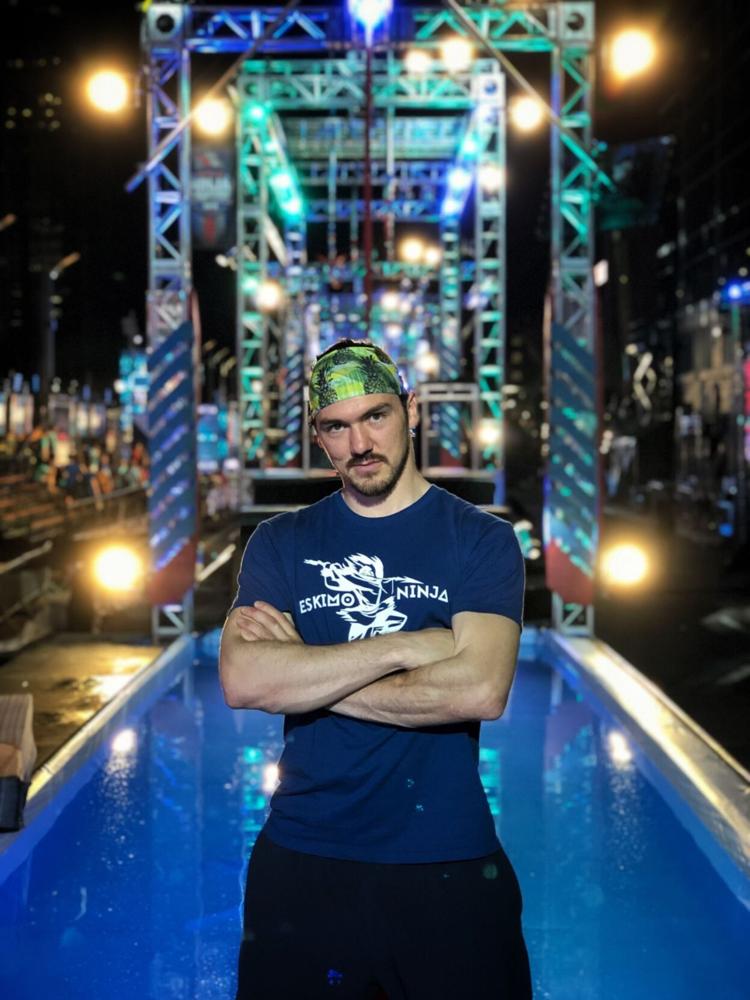 Unalakleet's own Nick Hanson started the year in Los Angeles preparing for his second season on NBC's American Ninja Warrior, when the Covid-19 outbreak halted production.
Upon returning to Alaska, Hanson's fame as the 'Eskimo Ninja' only grew as the featured star of GCI's marketing campaign. 
Throughout the year, Hanson used his notoriety for good, reminding Alaskans to stay positive and stay healthy, physically and mentally.
"The message I've been sharing has been that you have to stay physically active to stay mentally stable. I'll take 20 minutes of your day for you to not think about anything and just come work out with me," Hanson said in an April interview with the Press. "To get a run in, get your blood flowing and get that break. It'll help you reset your mind and get started again."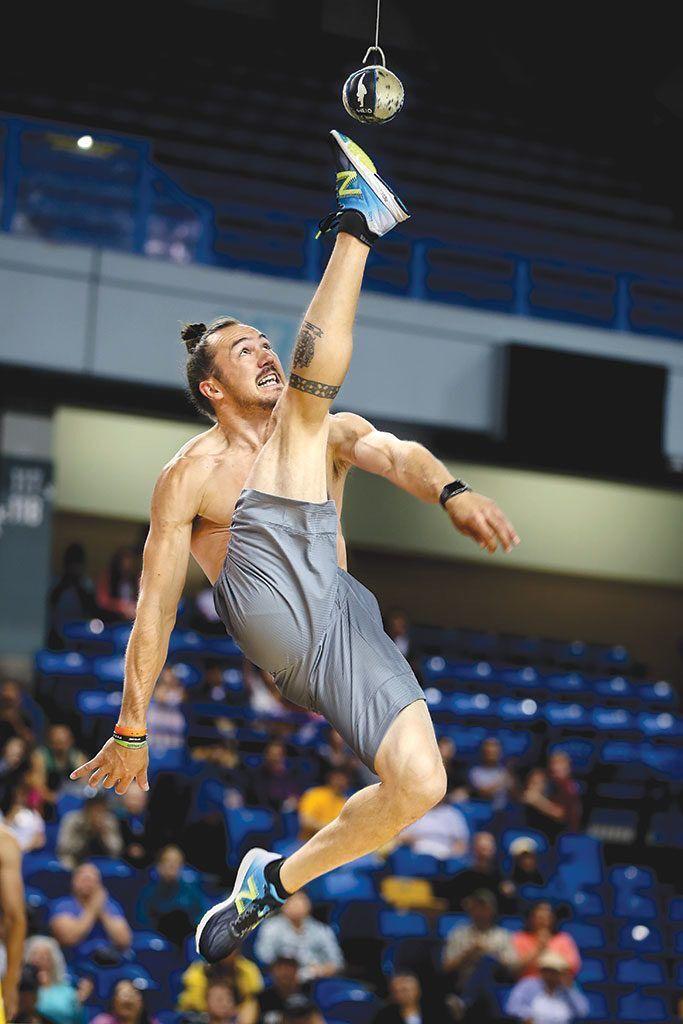 "'How's it going?' That phrase means more than hello, but we usually don't listen for a real response. And, as Alaskans, the last thing we need is more distance between us. Alaska's suicide rate is almost double the Lower 48 – and is even worse in the villages," said Hanson, himself a suicide survivor in his youth. "With GCI's help, I'm hoping to change that. But this problem is bigger than me and it's bigger than GCI. To stop suicides, we all have to play our part. Reach out to someone you care about; ask them how they're doing and listen."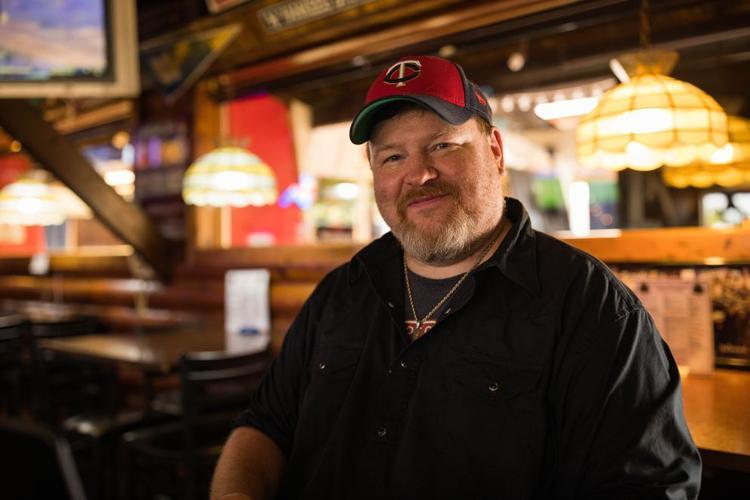 Being a concert promoter is a tough way to make a living. It's even tougher up here in the Last Frontier, where travel and a shortage of suitable venues are impediments to success. Throw Covid into the mix of obstacles and it's hard to imagine anyone succeeding.
Not only did Erickson wind up having his shows canceled by the pandemic, he and his business partner were left holding the bag for more than $200,000 when the ticketing agency Brown Paper Tickets decided not to refund pre-paid tickets sold before shows were cancelled.
Despite this outrageous misfortune, Erickson Unlimited powered on, taking advantage of the Mat-Su Valley's more lenient social distancing rules to put on the Rock in the Last Frontier Show headlined by Alien Ant Farm and Saliva. Erickson didn't stop there, continuing with his annual Backyard Country BBQ series and bringing up actor Dennis Quaid for an event in Eagle River.
Though he still hasn't received recompense from Brown Paper Tickets, Erickson is pressing on in 2021 with his Backyard Country BBQ series ready to go in June with headliners soon to be announced.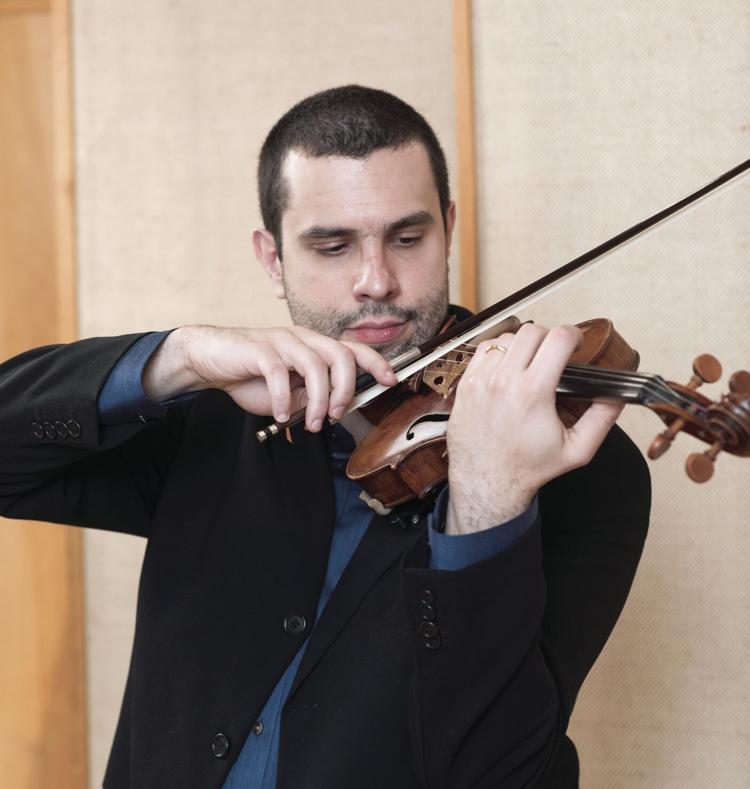 Marcio Candido, Violinist
Brazilian violinist Marcio Candido moved to Anchorage in 2018 when his wife got a job as a nurse at Providence Medical Center and in 2020, the PhD from Boston University took on an ambitious musical project, recording an album featuring all the best of classical music from Argentina and his native Brazil.
"This is a project I had in mind for several years, it comes as a fulfillment as a dream," Candido said in an interview with the Press in July. "I really wanted at some point to promote pieces from composers who are not as well known; their music is not so established as major composers, so my goal and my niche is just to promote these composers — their music and style. Being a citizen from a country like Brazil, I just find it so important to try and build our legacy in music; trying to establish that."
Candido became the father of twins as he was putting together and finishing his album, 'Brazil X Argentina', which is available on Amazon, Apple and other streaming services.