Anchorage school district Superintendent Dr. Deena Bishop is feverishly working to return students to the classroom just one week before families gather for Thanksgiving and at a time when Anchorage is experiencing its highest COVID-19 case numbers since the pandemic appeared in Alaska.
The 14-day new case average for Anchorage, which used to be the original metric for determining whether schools can open, which we were told should be under 30 for two weeks under the old reopening plan, is now 124.4 as of October 27.
Dr. Bishop, who has cited an increase in suicides, student self-harm and suffering as the basis for returning students to the classroom, has been repeatedly asked by ASD staff and Anchorage residents where she is getting her data from to substantiate these public statements. Dr. Bishop says some of that data comes from Gaggle, "a system that identifies suspicious items and allows control and transparency for teachers and administrators." In short, Gaggle allows for the spying on of students and when confronted as such Gaggle states, "Most educators and attorneys will tell you that when your child is using school-provided technology, there should be no expectation of privacy."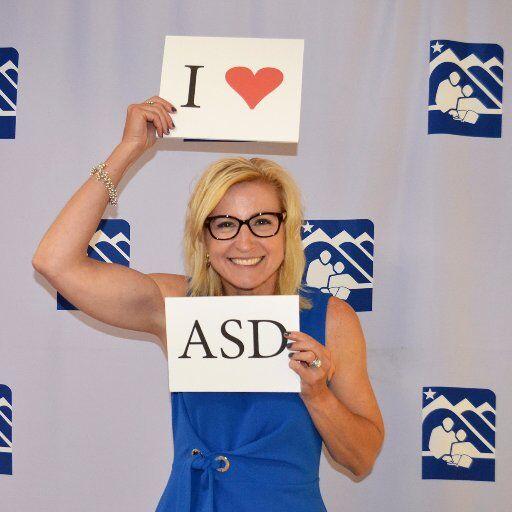 Regardless, Dr. Bishop's claims that suicide rates are increasing among students does appear to fly in the face of data. Alaska Chief Medical Officer Dr. Anne Zink in the Alaska COVID-19 press conference last week, demonstrated with data, that suicide rates in Alaska have actually decreased. If student suicides were dramatically increasing within the municipality, one would think we would all be reading and hearing about student suicides if they were tragically occuring would be front page news.
Over the past week I have received 53 emails from ASD staff with only one of those staff members prepared to return to the classroom and who wrote in an email when asked if they had any concerns about a COVID-19 outbreak occurring, or whether they were concerned with bringing COVID-19 home to their family:
"Any outbreak should be taken seriously, whether it is in schools or not. Although I have concerns about bringing the virus back to my own household after being in the classroom, I also trust the science that's available, which says that the elderly and people with underlying conditions are most vulnerable. If middle-aged people and young children were most vulnerable to catastrophic results, then I would absolutely be weary of returning to work. However, the more we learn about the virus, the more we learn that young children and middle-aged adults are overwhelmingly resilient against the virus, in terms of the more serious and fatal cases. I am personally fortunate enough to be in a household that does not have anyone that falls in the most at-risk category. Families who do have people who are more at-risk have the option to opt-out of in-person learning."
There appears however, to be a high level of mistrust between ASD staff and superintendent Bishop as you'll read in excerpts from emails sent to me last week by teachers not at all excited to be sacrifices for the school district:
"It is true that for many years our concerns have been dismissed by the superintendent and high level district administration, in addition to a lack of information and direction are subtle threats and intimidation coming from our employer. Many teachers feel trapped."
"I and many of my co-workers do feel very negatively about the return and do not trust Dr Bishop. She talks about suicides, and negative effects on kids without providing data on it."
"Everyone mentions teacher and children safety, yet fail to realize that bus drivers, lunch staff, noon duties, and other support staff are all at risk too. I'd like to gently remind everyone that schools are for educating children. They were not intended for child care."
"It's irresponsible to return to school! ASD administrators told me I need to personally buy supplies for my classroom in order to be COVID safe. ASD needs to purchase all recommended supplies, and if they can't, then schools should not be opened."
"I love my job and the impact it has. I agree that especially for special education students, online instruction is difficult and nowhere near what we had in the classroom. But this is a global pandemic. The risks and consequences are death and long term impairments. Our community is divided over the simplest precautions. Parents who take the virus seriously and who are practicing safety most likely won't be returning their kids. But the children of vocal covid deniers and anti maskers will come as they make up a large percent of those pushing for a return to in person."
"I'm an elementary teacher expected to return in two weeks. The "plan" we have been provided still has many questions unanswered and we still have PPE and supplies that have not arrived at our building. We were given Social/Emotional lesson plans but are lacking actual plans and procedures; we are still being told that they are forthcoming. Leadership has had MONTHS to figure this out and the most frustrating thing now is that it seems it's all just being thrown together and they think everything will be fine. We do not have the procedure, personnel, nor the space to do this properly at this time. Please don't use my name, admin retribution is a real threat in our current asd climate."
Many teachers who wrote to me said that either themselves or family members have underlying health conditions that make a return to the classroom especially dangerous for them more so with our accelerated daily new cases. ASD staff says that they've been following Alaska DHSS recommendations - wearing masks, keeping their social bubbles small and now many of them fear those bubbles are about to burst with the return to classrooms.
At a recently held school board meeting, superintendent Bishop made a comment suggesting that ASD staff had "choices," as if to indicate that under certain criteria, staff could choose not to return. Many teachers say that this statement from Dr. Bishop is a lie with one teacher telling me, "Unless you have an ADA accommodation there is no choice. Were that accommodation granted, it is made clear that you might not be returned to your school or the same position after. Many of us are deeply connected to our schools. I have been at mine my entire career with ASD."
Ms. Posie Boggs, R.N., M.A. Educational Diagnostics, is Alaska's preeminent expert on dyslexia and the science of reading. She has decades of experience successfully teaching struggling readers, is a founding member of the International Dyslexia Association - Alaska Branch, and founder of the Alaska Reading Coalition, a broadly supported coalition of interest groups seeking legislative action for Alaska's current reading crisis. Posie is a contributing editor for the International Dyslexia Association's national eNews publication and has been recognized by Alaska Governor Mike Dunleavy for having performed extraordinary volunteer service in Alaska.
In a one hour fifteen minute phone conversation, I spoke with Ms. Posie Boggs about the challenges the school district, staff, and parents are facing in the midst of the COVID-19 pandemic. The opinions that she shared with me are her own.
As a retired Registered Nurse, Boggs is a follower of science and says that, "science should lead us," and not the, "problematic communication style of ASD leadership."
When asked if she thought the time was right for children to return to the classroom in Anchorage she responded --"no, we don't have trust right now." Ms. Boggs attributes much of the dysfunction between ASD staff, the public, and school board to "mistrust," a common recurring phrase uttered at board meetings by ASD staff and parents in addition to being seen in social media postings. Ms. Boggs also cites an overall "public distrust related to public health and politics," a result she says, of a hyper-politically charged atmosphere.
Indeed, the vast majority of complaints coming from ASD staff are related to concerns about PPE and supplies, social distancing requirements being reduced from 6ft to 3ft in classrooms, air circulation, and a lack of candor and transparency on ASD's part regarding their mitigation plans.
Ms. Boggs believes other options may be better suited to opening schools such as "Double Shifting," a method which would permit half the students to attend class in the morning and the other half in the afternoon. The idea behind this is that teachers would then be able to social distance children to the CDC recommended guidance of 6ft. As it stands, ASD wants children socially distanced in the classrooms 3ft apart, a safety concern for many staff members and parents.
Boggs also believes classes should be cut to the basics for now teaching only reading, writing, and math which could minimize the amount of time spent in the classrooms per day. Returning teachers and students to the classroom now she says, "is not a good basis if teachers just wind up getting sick."
Boggs, an optimist who cares deeply about children and the importance of reading, does believe trust can be rebuilt between ASD and its staff and that children can and should return to school but only after the daily average of cases falls dramatically within the municipality. She believes January is a better target date for a return to the classroom--but with a caveat; a return to classrooms should only occur after a trial run of ASD's mitigation strategies.
Ms. Boggs believes that opening and closing schools due to COVID-19 outbreaks is disruptive for children, families, and that ASD should make every effort to minimize the occurrence of these in-school outbreaks. I'll admit when she first told me of her idea to do a test run of the mitigation plans I was skeptical - so much so that I thought about what she detailed for a good twenty-four hours before I emailed her the next day and asked some clarifying questions.
The plan, to put it in its most basic terms, would be to place a group of volunteers into ASD classrooms in four different schools, and have test classes following ASD's mitigation strategies.
Total transparency would be an absolute necessity if an undertaking such as this were considered by the school district and would almost certainly involve daily testing and observers to ensure protocols were followed to prevent the spread of the virus. This Boggs says, if successful, would help build trust and foster reassurance between staff, parents, the school board and Anchorage residents-- if ASD could demonstrate a lack of COVID-19 transmission or minimal transmission with minimal disruption to students lives.
Personally, I don't hate the idea of a trial run although I suspect Dr. Bishop might see it as a waste of time as she seems intent on rushing children back into schools a week before Thanksgiving just in time to potentially spread the virus around Anchorage even more than it already is as families come together for the holiday.
How can a school superintendent be so willing to take full responsibility for sick children, sick teachers, sick staff and furthering the spread in our city? Dr. Bishop may be able to live with herself and the fallout from her own actions but many hardworking dedicated teachers, staff members, and families cannot.
Deciding to return to the classroom when COVID-19 cases are at all time highs in the municipality demonstrates a poor lack of leadership by the superintendent. Dr. Bishop doesn't at all seem suited for what's facing our community as we head into winter.