Alaska's sole Congressman, 87-year-old Don Young, joined Gov. Mike Dunleavy and Senators Lisa Murkowski and Dan Sullivan on a press conference to address coronavirus response in Alaska from the Federal delegation Monday.
With the recent passage of the CARES act, United States citizens have seen a rapid response from lawmakers in Washington D.C., to help combat the effects of the outbreak of COVID 19. On March 13, just after the Mat-Su Borough had announced closures of public facilities and Dunleavy had issued a disaster declaration on March 11, Young spoke to a crowded room of seniors at the Mat-Su Senior Services building in Palmer for a joint meeting of the Palmer and Wasilla Chambers of Commerce.
"This beer virus I call it, they call it a coronavirus I call it a beer virus how do you like that. It attacks our senior citizens. Now I'm one of you. I still say we have to as a nation, as a state to go forth with our everyday activities," said Young in Palmer. "Whether you realize it or not we are at war now, but mostly because of the presentations by the mass media."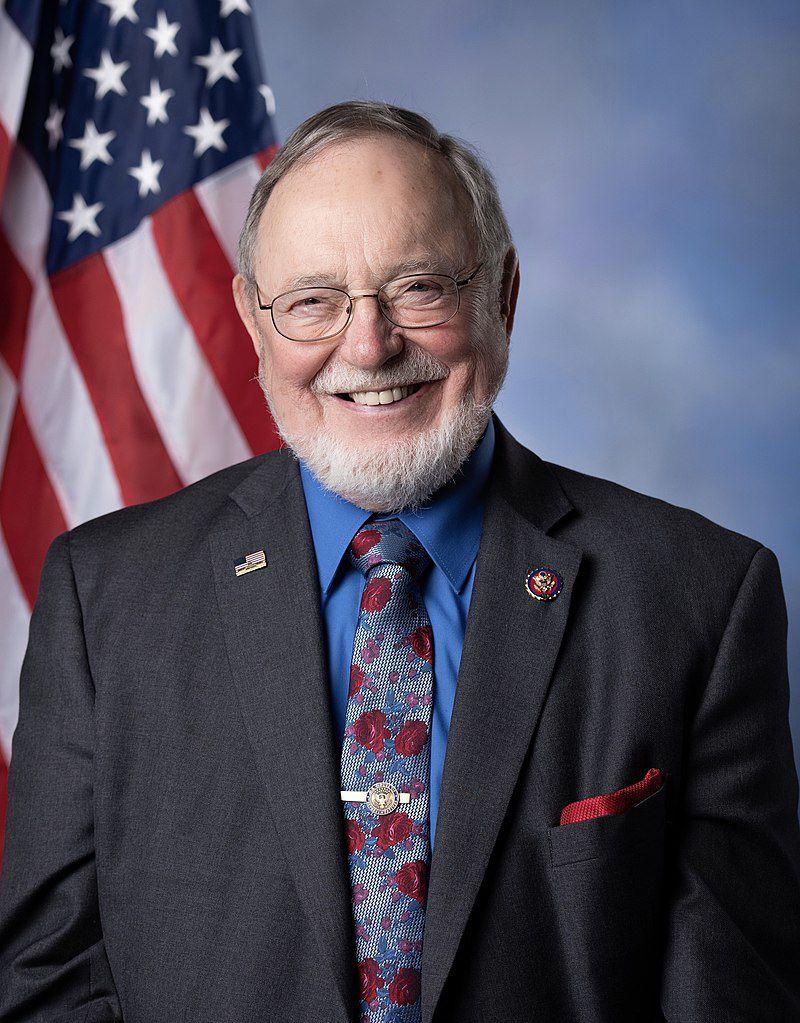 Rather than vote on Congress' original attempt at providing aid, Young flew back to Alaska to speak at the Mat-Su Senior Services building and attend an NRA fundraiser. As a result of Young's comments, media outlets and publications around Alaska and around the country have taken interest in what Young said on March 13 in Palmer. CNN, The Hill, MSNBC, and Newsweek all ran stories containing quotes from Young's March 13 speech in Palmer. As much as what Young said has drawn attention, so has the fact that Young was speaking to a group of congregated senior citizens, the most at risk group for COVID 19 infection.
"This is blown out of proportion about how deadly this is. It's deadly but it's not nearly as deadly as the other viruses we have, but we respond to I call it the hysteria concept," Young said in Palmer.
Joining the rest of Alaska's D.C., representatives on the press conference, Young was asked about his comments in Palmer by Liz Ruskin of Alaska Public Media.
"You were skeptical of the families first coronavirus bill that's the one that provides paid sick leave and provides unemployment among other things. You said on March 13 it was a dumb bill and that the problem was media driven hysteria. Would you support that bill now if you had another chance to vote on it and do you think media hysteria is making too much of this pandemic?" asked Ruskin.
Rather than reevaluate his decision not to cancel his speech, Young denied that he ever made the comments.
"No, I didn't say that number one. Number two I probably would've voted for it but that was the very beginning of the pandemic and there was a lot of questions about it then," said Young. "We can go back in history and decide what's been said and what has not been said but now we're facing this, I call a classic problem and we're handling it well."