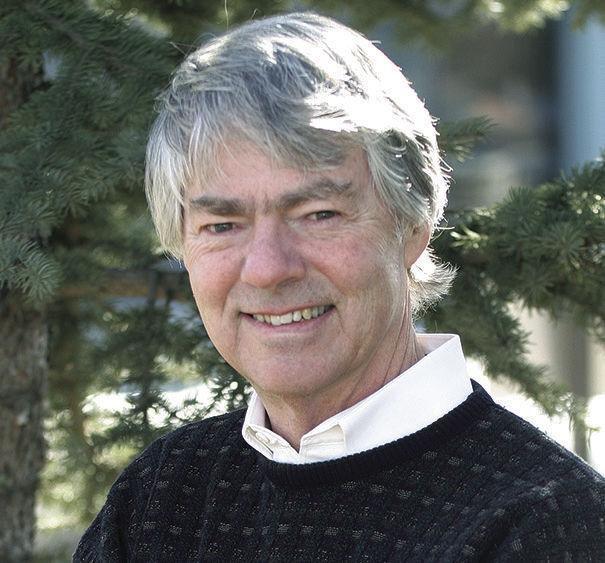 The witch is gone. The warlock, too.
Donna Arduin's departure as state budget director, following Tuckerman Babcock's removal as Chief of Staff, signals a shakeup in the Alaska governor's office after a rough first eight months for the new governor.
Fair or unfair, the dour Arduin and combative Babcock, an experienced political operative who often freelances with personal initiatives, were blamed for much of the tumult in state government in the first half of the year. Dunleavy's goals of leaner government are likely to remain, but the departure of the two could signal some smoother sailing for the governor, at least with the Legislature, with an experienced ex-lawmaker, Ben Stevens, as new Chief of Staff.
"Alaskans are happy Donna Arduin is gone," said Rep. Chris Tuck, (D-Anchorage). "She has learned that Alaskans are a lot tighter community than she is used to, quick to rally and expose what she is," a promoter of a harsh conservative and libertarian budget cutting-regimen imported from other states where Arduin has worked.
The changes will allow Dunleavy to be more in charge, Tuck said. Ben Stevens, the new Chief of Staff, is conservative but more of a traditional Republican.
House and Senate leaders mostly declined to comment on Arduin's departure. Senate President Cathy Giessel, (R-Anchorage) said she doesn't comment on personnel changes in the executive branch, but Sen. Natasha von Imhof, co-chair of the Senate Finance Committee did weigh in.
"With significant personnel changes in the governor's office, I look forward to seeing whether the governor continues to prioritize the dividend above any and all other state programs, or if he will pursue a more balanced approach," she said in an email.
That means there may still be battles to come with Dunleavy. The governor is expected to call another special session soon to ask legislators again to pass a $3,000 Permanent Fund Dividend, or PFD. Von Imhof and other legislators say the state can't afford the higher PFD, which would add about $900 million to the state budget and deficit.
Arduin has been offered a policy advisory position, although it is not clear whether she has accepted. However, this is seen as formality, a weigh station en route to the exit door. Babcock's departure followed a similar path — first a temporary policy job and then a "retirement."
Many lawmakers were delighted Arduin to see gone at OMB because it signals a possible shift toward more transparency and away from the former budget director's policy of not allowing commissioners to speak in legislative hearings to defend their agency budgets or even to provide information. Only Arduin, or OMB staff, following carefully-worded scripts, were allowed to speak.
"The budget cuts she proposed were huge and there was never any discussion of their justification other than 'we have a deficit' and as to impacts of the cuts, all she would say is not our problem," one lawmaker said. Commissioners were not asked for advice by Arduin as she prepared Dunleavy's first budget last spring.
Agency staff and commissioners were not allowed to answer questions from reporters, either. All questions had to be routed through the governor's press secretary.
Arduin, Babcock and Jeremy Price, the Alaska chapter director of the conservative "Prosperity for America" group, who still works in the governor's office, were the architects of Dunleavy's harsh budget cuts. Although Price remains, Arduin and Babcock are gone. Stevens is unlikely to take orders from Price.
Stevens' advice to go a little easier may have weighed in with the governor even before Babcock and Arduin were dismissed. Dunleavy backed away from some of the most drastic reductions, such as mothballing the state ferries for the winter, and a 41 percent reduction of state funds for the University of Alaska. The governor compromised and allowed limited winter ferry service in a deal worked out with Sen. Bert Stedman, (R-Sitka), the other Senate Finance cochair. He also agreed to the university reduction being spread over three years.
Laura Kramer, a veteran finance staff person in the Legislature and Deputy OMB director, is acting budget director until Dunleavy names a permanent replacement. That will come soon, sources indicate, because agencies are now finalizing their budgets for the next state fiscal year, which the governor must release Dec. 15.
Anna MacKinnon, former Republican state senator from Eagle River, was spoken of as a possible replacement for Arduin, a prospect that delighted legislators who were bruised by budget fights earlier this year.
"Anna understands the Legislature and would be a calming influence," said one lawmaker. Although a conservative, it isn't clear whether she would come out of retirement to fight for Dunleavy's agenda. MacKinnon has not commented on the reports.
Another possible budget director is Mike Barnhill, also a deputy at OMB. Barnhill is a veteran state agency manager who is already supportive of Dunleavy's policies, and is likely to be quite loyal if he is chosen.
While some are celebrating Arduin's departure, some veterans in the capital building said that her tenure was expected to be short anyway. "She was brought in to do a job, and she did it, shaking up the system," one person said. During his campaign for governor last year Dunleavy often said he state government needed a major shakeup and Arduin was brought in to be the wrecking ball.
As for Babcock, for all the commotion it caused he is credited with forging an alliance between the House Republican Minority and the governor, which in effect gave Dunleavy control of the Legislature. Without the support of the House Republicans the Legislature could not finalize work on the state budget. Babcock tried to leverage that to get the governor's $3,000 PFD, his key objective, but in the end the plan failed because several House Republicans from Anchorage bailed out at the end of the session, giving enough votes to get the budget passed.
The latest chapter in the PFD battle, which is ongoing, is the Senate Republicans' rejection of Laddie Shaw, an Anchorage House member appointed by Dunleavy to fill the vacancy created by the unexpected death of Sen. Chris Birch, (R-Anchorage). Birch opposed the larger PFD. Shaw favors the large dividend and is likely to have committed to Dunleavy to continue supporting it as he was appointed.
Dunleavy has only a short time to submit another name to replace Birch. Given the hard feelings among several Senate Republicans over the governor's policies whoever is proposed is likely to be rejected again if she or he supports the large dividend. The impasse could continue into the special session Dunleavy may call, too.
However, one or more Senate Democrats who support the $3,000 payment could also break ranks and support conservative Republican senators in approving the payment. But that would still be dead on arrival in the state House, where opposition remains firm to the larger PFD.
Despite the rough and tumble through the spring, many legislators credit Dunleavy for having caused a serious public discussion of the budget.
"Former Governor Walker wanted to downsize the budget, too, but he could never get the public's attention focused," one legislator said. "Dunleavy has accomplished that."
Still, the proof of whether the governor has really changed course and backed off from draconian budget cuts will come Dec. 15, when the new budget is released. Arduin had issued instructions for agencies to cut their budgets by 15 percent but it's uncertain whether that will actually wind up in Dunleavy's Fiscal Year 2021 budget.