When he ran for Anchorage mayor, David Bronson, along with his pro-Bronson Save Anchorage supporters, made the topic of homelessness a divisive one.
Bronson's campaign platform included extensively monitoring the city's homeless population, and even increasing drug arrests around Anchorage to crack down on those who sleep on the streets. He posted photos of homeless encampments while pledging to sweep "vagrants" out of Anchorage's business districts.
Bronson's campaign website, which is no longer available, stated that those who "chose" to live a homeless lifestyle would not be allowed to ruin Anchorage's businesses and neighborhoods. "They will be removed from our parks, public streets, and our business and residential areas," the now defunct website stated.
During the Alaska Young Republicans Mayoral Debate, Bronson said that "you can't criminalize homelessness," citing a ruling from the 9th Circuit Court. The ultimate ruling didn't come from the 9th circuit court however, it came from the Supreme Court of the United States but didn't stop Bronson from inventing other means to incarcerate the homeless.
"You can take people into custody, you can cite them for other things," said Bronson who added that once Anchorage's most vulnerable once were "in the system," individuals would then have to make a decision as to whether they would get better in a jail cell or some other proven program. It's not clear what proven program Mr. Bronson was specifically referring to or how existing programs might cope with a sudden influx of clients.
Bronson, who later went on to clinch the mayorship, did so with the "help" of outside right-wing consulting firm Axiom Strategies, who called the shots for his campaign — handling messaging, strategy, guidance and polling. After becoming mayor, Bronson hired right-wing zealot and former Trump appointee Robert Marbut to consult on homelessness. Marbut had been removed from his position as executive director of the United States Interagency Council on Homelessness (USICH) in February.
Marbut has called for large-scale shelters with treatment facilities where people experiencing homelessness must "earn" their right to beds within shelters. In his role as a "homelessness consultant" to cities, Marbut called for cities to stop "enabling" homelessness by providing free meals, which he has referred to as "street feeding," and has discouraged allowing people to sleep in public spaces. He has endorsed expanding law enforcement's authority to arrest people experiencing homelessness for violating minor ordinances. Some of this likely sounds familiar to those who have been paying attention to statements made by the Bronson Administration or those who support him.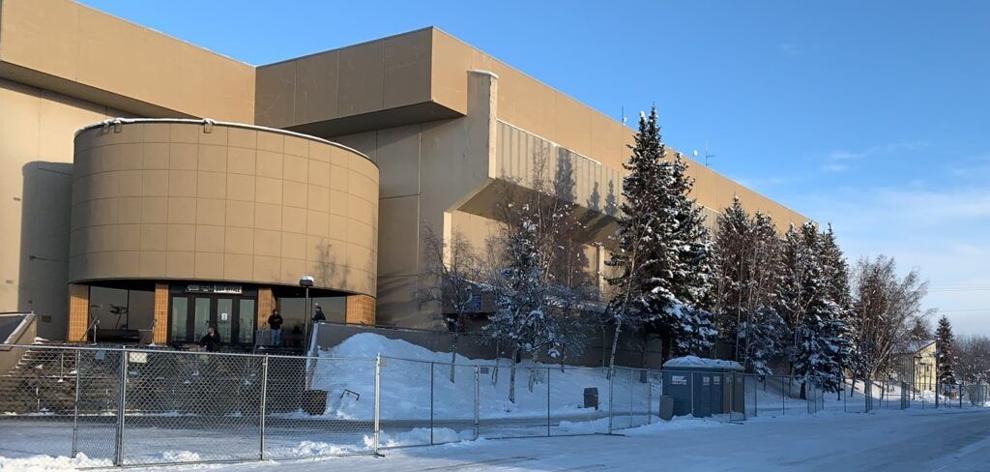 Marbut is also a critic of many communities' "housing first" policies, which encourage providing permanent homes as the first step in addressing homelessness. Housing First, says the National Alliance to End Homelessness, "is a proven strategy that prioritizes finding safe, stable, accessible housing for people experiencing homelessness before addressing other problems, like substance abuse or untreated mental health issues."
An 8 page draft handout distributed by Marbut to attendees of an August 6 meeting held in Anchorage on the topic of homelessness states that fencing should be added around shelter facilities.
Robert Marbut August 6, 2021 draft document on homelessness
Last week, perhaps indicative of Marbut's influence, fencing was installed around the Sullivan Arena even as the shelter's operator told Alaska Public Media they were unaware the fence was to be installed, although a city spokesperson insisted in an email that the operator was told and that clients and neighbors requested a fence for security.