If you have been out to a bar or restaurant in Anchorage in the past two or three decades you may have noticed a kind soul with a bucket of beautiful roses wandering silently. If you watched for even just a few moments, you would see that many people would light up with a smile when they saw him coming close. For many the memories of Jean Jilwan, also known as "John the Flower Guy" started when they were very young. For others they started to understand his presence after they turned 21 and started going out the weekends themselves.
For years the Anchorage Press had asked Jilwan if we could do a profile piece on him. He would always graciously decline, stating that there were more important stories to tell. So in keeping with his wishes we have chosen to print the words and thoughts of those who were affected and inspired, even in the smallest of ways, by this Anchorage legend...
"I remember John when I was seven years old. My family's favorite restaurant spot was the old LaMex across from Koots. When I was little, I would see John walking around with his beautiful red roses and think to myself as a kid, 'Man! That poor guy can't find his date tonight. He keeps looking for them.' I have so many fond memories of John during my early 20s now. So many roses I have gotten from him. He will always be remembered as a part of my life even though I never got to know him. — Dorthy Wychesit
Even those that did not meet him in person at a young age were able to see the joy that he brought to their loved ones. Knowing him was an experience that spanned generations.
"My Dad always bought my Mom roses from John. As a child I remember them going out on Friday nights and she would always come home with roses from him."  — Teresa Christiansen
"John delivered the best memories to my mom. My dad used to buy her the whole bouquet when he was trying to date her. I remember him from the club, and the same man delivering me flowers."  — Eleanor Rose Helfrich
Even those that did not meet him in person at a young age were able to see the joy that he brought to their loved ones. Knowing him was an experience that spanned generations.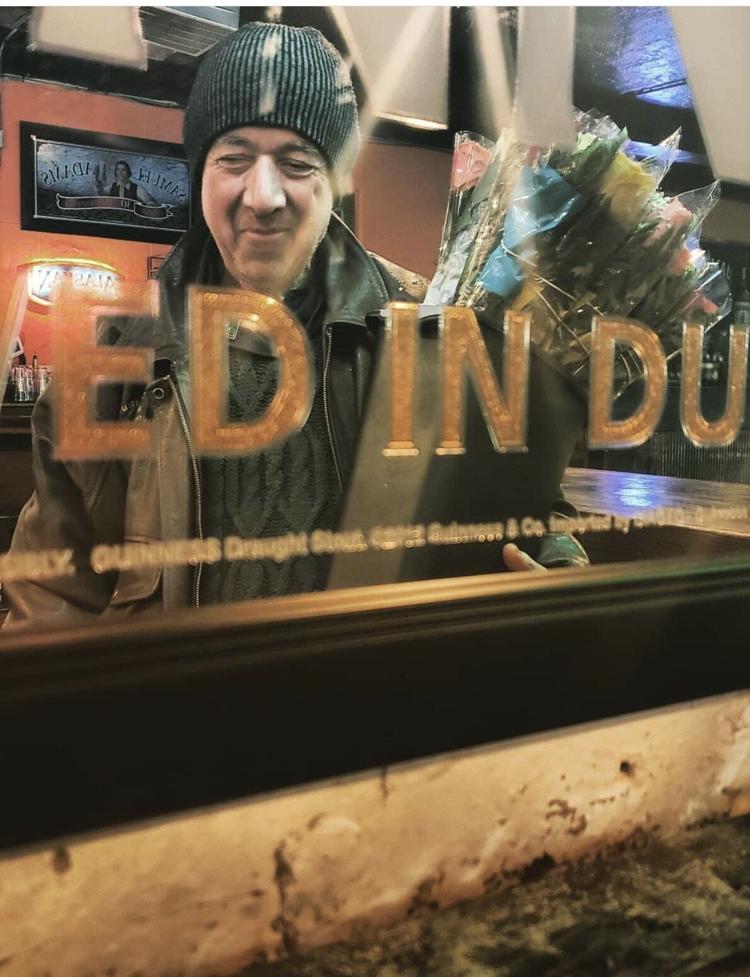 His birthday was on Cinco De Mayo and like all true bar professionals, he did not take the day off to celebrate his birth when there was work to be done, especially on a holiday. In doing this he even created more memories for those whose lives he touched. 
"He shared a birthday with my oldest daughter, May 5th and he made sure every year to swing by wherever we were celebrating... usually the Mexican place, downtown, and gave her flowers and a huge hug. So sad, he was such a great, thoughtful man." – Lani Johnson
As people became older and started seeing him out at bars they were touched by his kindness and thoughtfulness. For many he was one of the first moments in a romance that still continues to this day.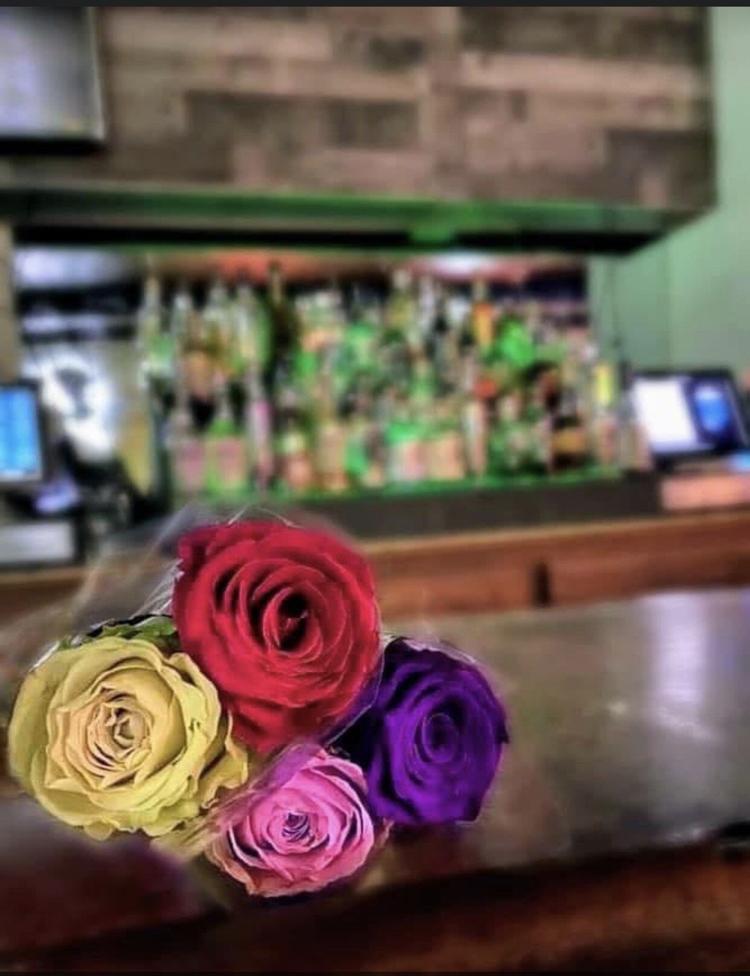 "John used to put flowers on my car from my husband before we even started dating. Our first week back in Alaska recently he was one of the first people we saw, and he got me flowers for old times' sake. This breaks my heart." – Emily Bortot
"Joshua would always buy me a rose anytime he saw him because that's what he did on our first date was buy a flower from John."  – Jenni Morlan
"He was a special person, made me smile every time I saw him walking around with those flowers." – Joshua Morlan
"That man always greeted me and always asked me how my family was doing. I just saw him a few weeks ago. I was always taken back that he would remember me and family after all these years. If there ever was a person on this planet that I knew for sure was an angel in disguise, it was John." – Josh Franklin
It wasn't just customers who had their day brightened by this man when he would step foot into bars and restaurants. The staff of these businesses each had their own connection with him. For the past few years bartenders had a game that they would play called the 'War of the Roses' that involved buying a rose or two and sending it to the staff of another location with a sweet note or a snarky remark. Jilwan was considered a friend and part of the family by most people that worked in this industry. 
"One day Chris and Chad were having dinner at Club Paris. Apparently, they had seen John while they were there. He came to visit me at Myrna's and brought me a rose they had bought me. Then he said they wanted to send me something else. I asked what it was, and he put up his hand and flipped me off. Then we both laughed and laughed, and he sat down to talk to me and ask how I was doing."  — Misha Daniels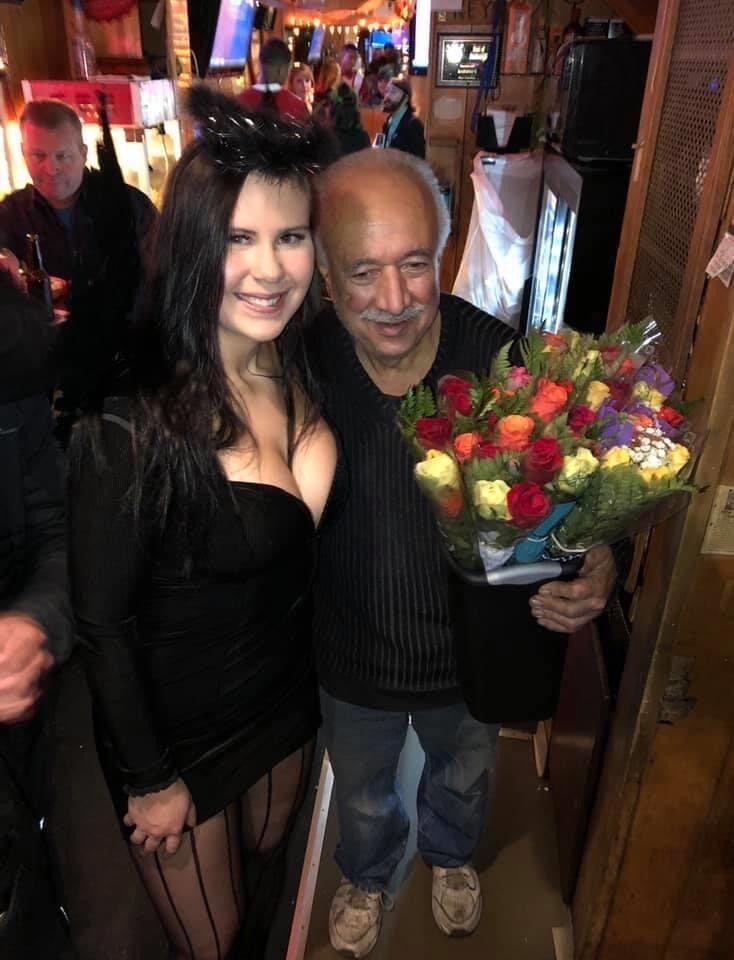 "I am grateful to John. I can't even begin to count how many beautiful roses I got because of him. From the first time I could go to a bar in Anchorage in 1996 through becoming a bar owner. Every time I was sitting with a boy it didn't matter who he was, he artfully shamed him into buying me a rose or two." — Sarah Pedersen
"Such a great guy! Always in a great mood and would always bring good vibes. He saved my ass one night by handing me my wallet that fell out of my pocket after a long night of DJing at Koots. Such a Good Samaritan. He will he missed." – Colton Morris
"Every time I worked; he would walk through the door at 7pm. It was my favorite time of the day. Not only did I know that my shift was almost over, but I got to see John. It was the best way to end my day." – J. Cummings
"When I worked at the playhouse he would come in and always make sure I was staying safe. He truly cared about everyone." – Amy Marie Kondi
"I can still hear his voice saying, 'How are you doing, sweetie?' as I ran into him while I was working at Humpy's, then again when I was later dancing at Bernie's, and again later when I was playing darts at Crossroads. I bought soooo many flowers, just because he made them worth it. He was always a safe, lovely man on the downtown beat." – Jessica Johnston
"When I was security at Myrna's I had to stop a guy that was trying to rob him when I was on my way in to work. He was apologetic to the guy and wanted to make sure he was ok. I am sure he had been in situations like that before, but his concern was more for the person that had tried to take his money." – Josh Langreck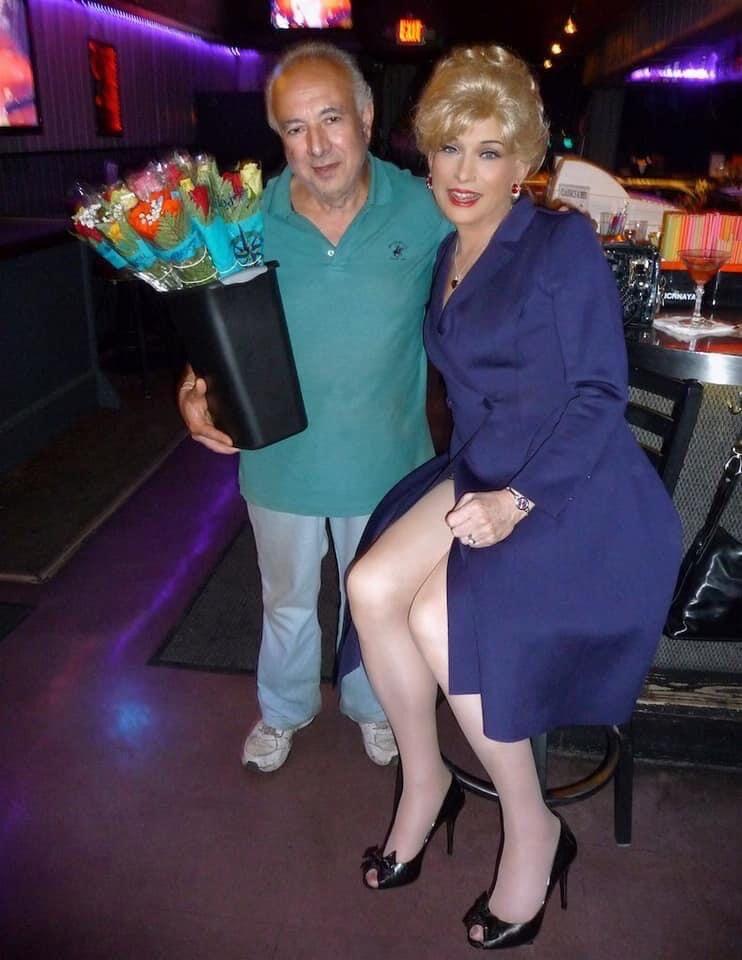 Jilwan had nicknames for many people and had a way of remembering details about their lives. Like his mother, Mary, before him he was just someone that everyone knew. He was not shy, but instead unassuming and kindly. He had a pure sense of humor and a wonderful heart, and he will be missed. None of us knew him as well as we should have, but we are all grateful that we knew him at all.
"We found out tonight that many of us lost an old friend with the passing of John the flower guy. John was one of those people who was in our lives so often that it's hard to remember not knowing him, and with him gone, you're surprised by how much you didn't know as much as what you did know. For example, what was his last name? Where did he live? I don't know, but I do know that he spoke four languages. I know he helped put at least one nephew through med school. I know he drank one beer and one bourbon a day, if that, and that was it. And I know nearly every day of the week, John circled the sidewalks among Anchorage's best-known bars with a bucketful of $5 roses. 
He sold flowers to blushing new couples and eager young singles and lonely older folks who would buy a rose for every woman in the room. 
John had nicknames for everyone. Everyone. He dubbed me 'The Professor' years ago when I would sit at the Blues Central bar reading books and drinking rum and diet cokes. It stuck so convincingly that others called me that, and others yet asked where I taught college. Joe was 'Sexy Josef', or sometimes he'd call us 'Josef and Mary' and joke about us adopting him and calling him 'Jesus.' He'd walk up behind Joe and flick his ear and deadpan, 'Nice legs.' If I was alone at the bar with a book, he would watch my things while I used the restroom. Other times, he'd just sit down for a while and talk. He always remembered my NBA team was the Blazers and if they were mid-game, his first words to me would be something like, 'Your team is losing!' Or, 'You're winning!' John paid attention to details; he remembered things about individual people. 
John was conversational in an observant and easy way, one of those who was truly the amongst the fabric of the small, tightly knit nightlife community of bartenders and waiters and waitresses and musicians. He was unafraid to say his piece and carried himself with a kind of bemused dignity. He was excited about our wedding (this picture is from us celebrating at Club Paris) and offered to help us get flowers for it. 
In sharing news of his death earlier, one family member said, "I hope wherever he is now, there are flowers." Cheers to that. Rest in peace, John. You will be missed!" — Katie Pesnecker