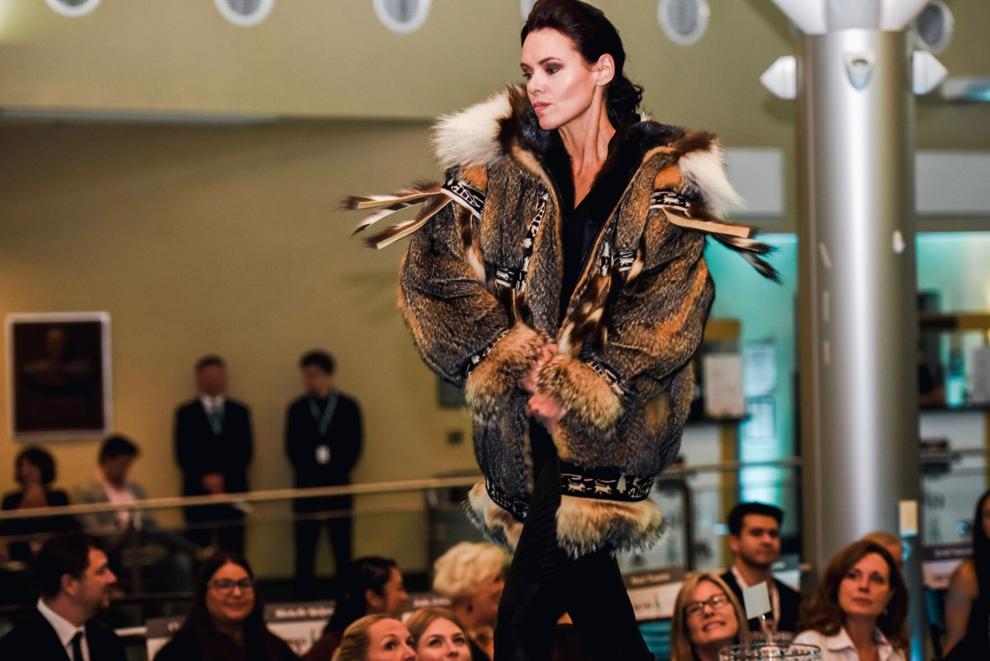 One year and 88 days before President Nixon signed the Alaska Native Claims Settlement Act into law, I was born in Fairbanks Alaska, part Inupiaq and part mixed Caucasian heritage.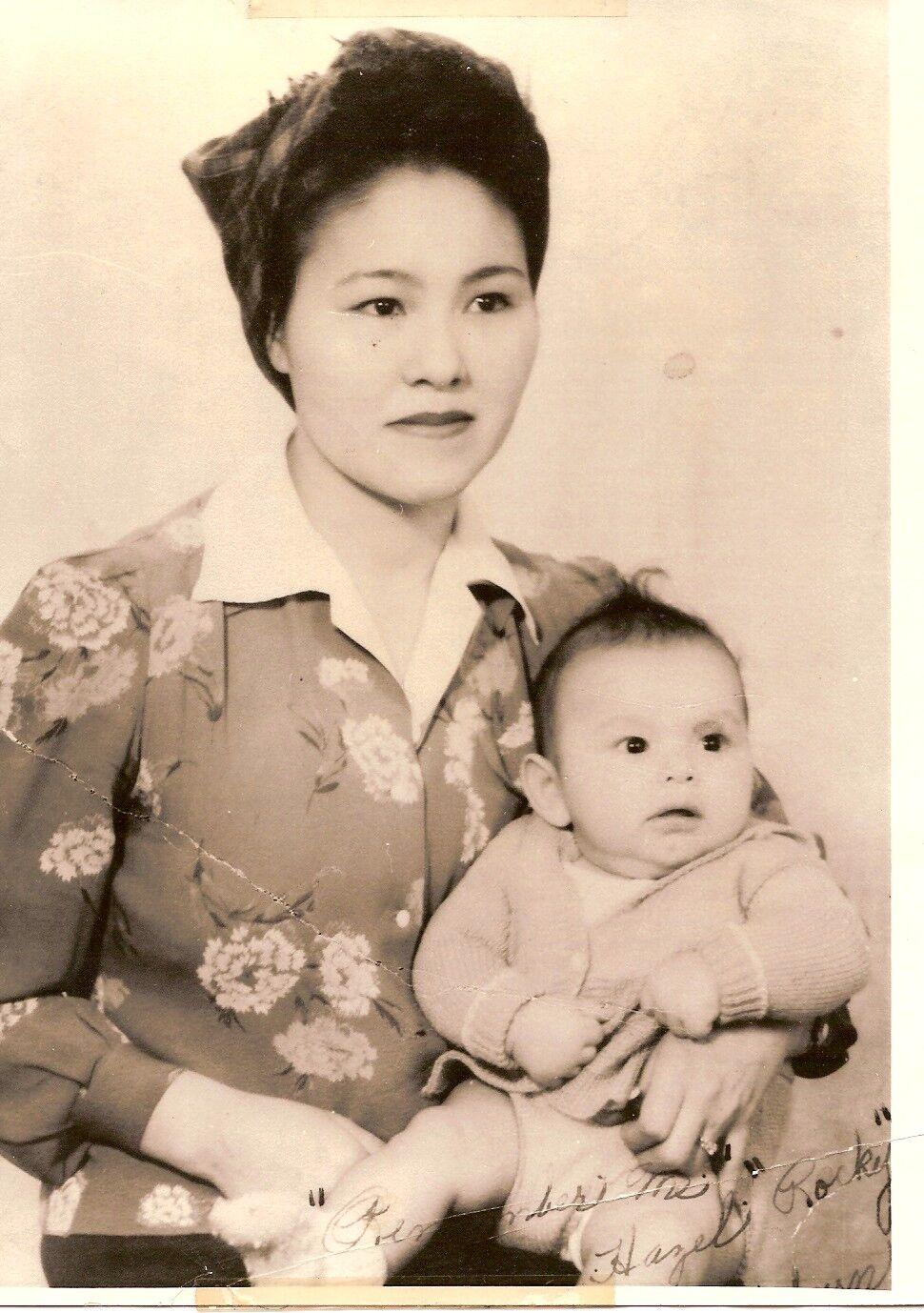 Though I didn't know it at the time, my older brother David and I were born on the 'lucky' side of the First Great Divide. My younger brother Benjamin was born in July 1973, which meant David and I were both At-Large Class B shareholders of Doyon, Ltd. Ben would be classified as an 'Afterborn,' meaning that he, like anyone born on or after Dec 19, 1971, had no assured role or rights under ANCSA. They did not receive stocks into any regional or village corporation and the best they could hope for was to inherit stock in order to be part of a Native corporation.
Ethnically, we should have been ASRC shareholders, and had our grandmother Hazel Aveoganna Dayo, who was Inupiaq from Wainwright, not been one of 14 who died in the horrific Lane Hotel fire in Anchorage on Sept 12, 1966, I would be today. One of the more prominent victims of the fire was Albert Kaloa Jr., known as the "Fearless Man of Tyonek," the village chief who was working to organize Alaska Native leaders to get federal recognition of land claims. Investigators discovered that the source of the fire was in his room yet the motive of the explosion still remains a mystery.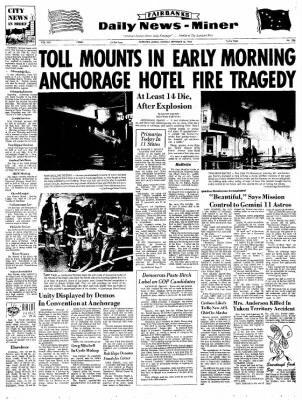 Later on, my youngest sibling Alicia, who inherited original shares from her maternal grandmother, gifted me shares of Bristol Bay Native Corporation, and so I became a BBNC shareholder, a Togiak Native Ltd. shareholder and was even adopted as a tribal member of the Traditional Council of Togiak so I would qualify for college scholarships set aside for "federally recognized Indians." The Bureau of Indian Affairs only recognized Alaska Natives if they have, and could prove through lineage, at least one-fourth Native blood quantum and tribal affiliation. But because I was born in a city rather than a village I was not enrolled into a tribe due to how ANCSA was organized. This thus excluded me from the ranks of the "federally recognized" and unable to qualify for BIA national scholarships for American Indians and Alaska Natives. I pleaded to what would have been my grandmother's village tribal council for recognition, but to no avail. Ultimately and gratefully, the Traditional Council of Togiak, the village I grew up in, BBNC, and Doyon Ltd. helped me financially in my college years at UAA.
Today, I belong to three Native corporations, and one traditional council that is distinctly different from my siblings, my North Slope relatives and even my children and grandchildren. I am among the youngest of the original enrollees of ANCSA and should in some way really value and connect with my heritage through my corporation affiliations, yet how can I rest knowing that my children and grandchildren are excluded? I have already made preparations to gift a portion of all my shares to ensure they have a common thread that connects them to not only me but the beautiful cultures of the Gwich'in Athabascan and the Yup'ik Eskimo that molded my sense of what it is to be Native. The only missing link is my one true tribe, ties to the lands of my grandmother and my Inupiaq cousins, ASRC.  
ASRC is by far and away the wealthiest Alaska owned corporation in the state, but it's not the dividends I'm after, but rather a sense of home. Theirs is the region that reflects my true Inupiaq lineage and land rights, in which I'm not recognized — and under ANCSA, will never be. Just because my immediate family died before ANCSA was passed I am not any less Inupiaq, any less longing for the taste, smells, and sounds of the North Slope Region. 
I struggled with that realization for years, but never once felt like I didn't belong in some way to the Gwich'in Athabascan corporation of Doyon that I was enrolled into. I learned the art, beadwork, foods and dances, and while perhaps naive, I felt as Native as anyone else around me. It was only when it was pointed out that I was in the 'wrong corporation' that it gave me pangs of self-doubt, something I could have done without.
Togiak, the gateway to Walrus Island, was a place my white mother sent us once to spend a 'few weeks' to visit our estranged father. That few weeks turned into years. While my youngest brother fled the bewildering wilderness shortly after our arrival, David and I felt like we belonged, each in our own way. My brother went home at the end of that summer, returning only in summers to work in the fishing canneries, but I refused to leave.  I loved it there, but it was not without its challenges.
I was a 'white' Native, from a different region, and there were some in the village who were not ready to accept me as one of their own. But that didn't discourage me; it didn't make me feel any 'less' Native. But I also had many who came quickly to befriend me, taught me how to pluck a duck, operate a skiff, comb the beaches for treasures, pick berries, play basketball, goof around 'village style', and even speak a fair bit of Yup'ik along the way. It all made life seem so much richer and more meaningful than when I was in the 'big city' of Fairbanks.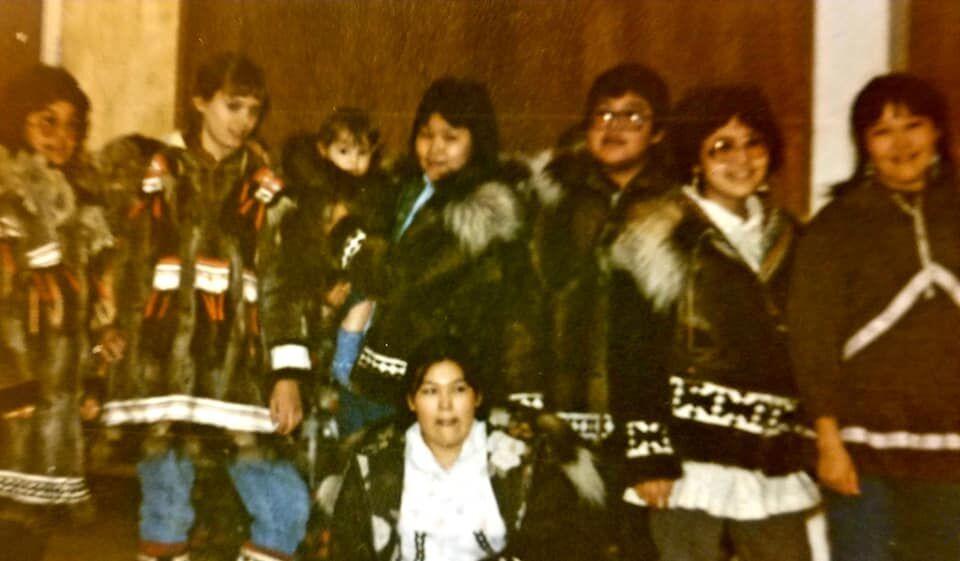 Later, I interned and then worked for the corporation who adopted me, and working for BBNC in Anchorage and among the pump stations in Kuparuk, Alpine, and Prudhoe Bay always felt like coming home in a way, or at least as close to a true home as I'd known with the cold air, the wildlife who always had the 'right-of-way', the Beaufort sea and the endless summer skies. As a small child I recall my father receiving his "share" of the whale that our Northern relatives still harvested during spring and fall whaling season. While my brothers never were much interested, I couldn't wait to have the cold, salty taste of half frozen raw muktuk between my lips, chewing on it endlessly and letting the grease escape down my chin. It brought me home every time, and to this day I still can't get enough of it. 
Now every year when the seasons change and spring is in the air, I still feel it — the pull, the gentle calling to come home; the calling to fish and gather and do the hard, honest work of subsistence living. It is the moment I feel most alive and am grateful for the opportunity to have lived for a moment like a Yup'ik and know what it means to live in harmony with the land. 
I am grateful to the Gwich'in Athabascans of the interior for my early life and my first understanding of what it means to be Native. I was taught two-needle beadwork on moose hide during the long hot summer days in Manley Hot Springs with my beloved aunt and daughter of my grandmother, Dixie, and watched my family work hard and sell their Native crafts at the Alaska State Fair in Fairbanks. Even my friends were Native, forever becoming a part of myself and family as my children are now part Gwich'in, part Inupiaq. Together with their father's lineage, we have held onto being federally recognized one-fourth blood 'white' Natives. 
Each year when I attend the annual AFN Convention and walk through the craft fair I can't walk by a vendor selling smoked moose hide without having the impulse to bury my face in it and letting the smoky, warm scent envelop me and bring me back to every wonderful memory I had in the interior. I can't walk by a tanned seal hide without running my fingers down its coat and think equally of another time when I was home in Togiak, or seeing 12-foot long baleen strips polished and ready for sale from Whalers from the North Slope region. Each time I come across these reminders I seem to stand up a little straighter, hold my head up just a bit higher, and feel a sense of pride for all of my Native family and experiences.
This is what I mean when I say we are all Native. We are all Native to that place, some place that doesn't just feel like home — it IS home. It calls to us, like the seasons changing, reminding us to work hard, reminding us that we have purpose, and reminding us that we belong — somewhere, even if we don't know where that somewhere is, and even if we never make it there.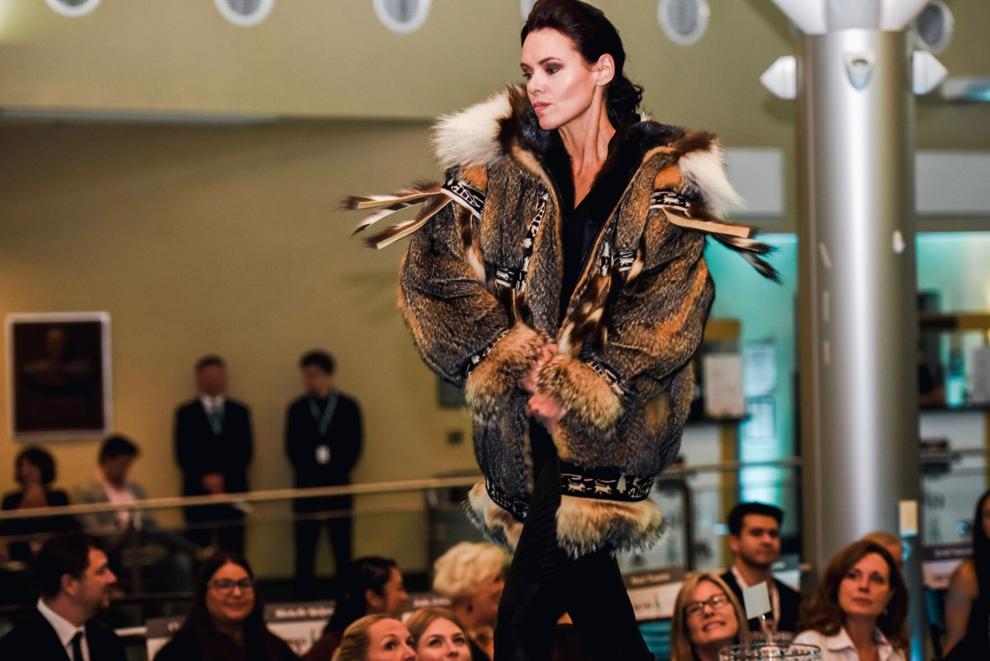 In this sense, the Alaska Native Claims Settlement Act made Alaska a home for all of its Native people. But at the same time, it created tremendous divisions.
The first division of ANCSA came the day after the act was passed on December 18, 1971, a historic date in many ways as it shapes the way our people and state operate today. The division wasn't caused by the sense of hope and victory its passage instilled in Alaska Natives, but how it affected those born after December 18, 1971. 
ANCSA perhaps forward-thinking in terms of a western context, was probably more fair and humane than the American Indian Act but it was never intended to be perfect. 
Before ANCSA, Alaska Natives had their own groups, languages, and lands, but they knew they belonged to their People. Belonging wasn't defined by special enrollment, blood quantum or shareholder status. It was defined by family, by trust, by love, by identity and by spirit — something that can never be taken away from any human being. To this day you can't walk into any Native community without being asked "Who's your People? Who's your grandmother?" That connection brings you into the tribe, and  ensures you're taken care of and provided for. 
ANCSA has nothing to do with family — it was never intended to — and from my perspective, it never will. To many, however, that sense of doubt about identity and inclusion was an unfortunate and unintended consequence of ANCSA. ANCSA was not created to ensure Alaska Native people kept their identity, but to keep their land rights. But for Indigenous people, especially, land rights and identity are virtually indistinguishable.
ANCSA was not intended to pull families apart, but it did — quietly — and now 50 years on we are just starting to realize how much we've grown apart. It takes effort and determination to remain Native, to educate oneself, one's family, and others about the strength, beauty, and resiliency of Indigenous people. We cannot blame ANCSA for taking away our identity; we can only blame ourselves for not holding onto it strongly enough, for not fighting for it enough, or reclaiming it in our own quiet spiritual way. To be Native is to be alive, to be Indigenous is to be free, to belong in the place our land exists with or without western civilization. Remove it all, tear it all down, and the land in which our People are from will still be there to welcome us home.  
My older brother and I were born before the passing of ANCSA but my younger brother missed it by almost 3 years. We grew up, as most kids, making fun of each other and this was just one of the ways we 'poked' fun at our younger siblings. What kind of message did that send to these youngest members of our tribes? That they don't belong? That they're not good enough? It doesn't help any when we classify them as 'Afterborns,' until that term became offensive and replaced by 'New Natives,' then 'Descendants,' until the powers that be gave up on clever labels and now just call them by their technical status: "Class C Shareholders," again another reminder that when they die, their ties to their corporation dies with them, leaving nothing to their children and beyond.
All of this brings us to the Second Great Divide of ANCSA.
Over the years there have been amendments to ANCSA, but the one that became the most beneficial in attempts to bridge the growing abyss between Native people is the '1991 Provision,' making it possible for shareholders to decide, as a group, whether to create new shares and enroll the children born after the original enrollment date. 
Initiated In 1987 at the request of the Alaska Federation of Natives, Congress amended ANCSA so that it would allow corporations the opportunity to offer new shares to descendants, as well as allow original shareholders to "gift" shares to direct family members.
With this provision, my Doyon Ltd. family led the way forward, opening the immediate discussion with all shareholders regarding the importance of our younger generations. The overwhelming majority of Doyon shareholders (myself and family included) voted to not only reunite the lost children taken by ANCSA with their mothers, but to take it one step further — to give back in a way that perhaps Indigenous peoples would understand better than any: taking care of and honoring their elders. With another majority vote, Doyon Shareholders awarded elders who were above the age of 65 in 1992 an additional 100 shares out of respect and to help ease the financial burden of aging in one of the most expensive areas in America — rural Alaska.  
Over time, corporations followed suit, with all regional corporations recognizing the Afterborns in some way through enrollment, education or employment opportunities. But not all of the over 220 village corporations have done the same. It is an ever-evolving, dynamic and fluid discussion, one that I hope never concludes.
Despite these unintended consequences, ANCSA has clearly been a boon for Alaska Natives and I'm grateful for all of the services offered and supported by the regional and village corporations, as well as the associations that existed before 1971, including the ANSEP program, Cook Inlet Tribal Council, Bristol Bay Native Association, Tanana Chiefs Conference, and the Alaska Native Heritage Center programs that I was proud to have myself, children, and now my grandchildren participate in and benefit from.
ANCSA is a model that is not Indigenous, in nature, and that is why when you define what it means to be Native – ANCSA itself has no lasting value.
Being Native is a way of thought, a way of spirit, and a way of knowing that defines you. It doesn't matter that my one of my grandchildren has a qualifying blood quantum in the eyes of the BIA and the other one does not. The BIA does not get to define whether any of them are Native enough. Only myself, my children, their children, and their children's children get to decide that. I'm proud to say that they already embrace this part of their beautiful and strong heritage, searching and seeking opportunities to reinforce what it means to them to be Native - and I believe they always will. Even now, my precious bold and beautiful, yet non-BIA recognized granddaughter has a BFF that is Inupiaq with ties to the North Slope, and unbeknownst at the time of their bonding, was discovered to be a descendant of my grandmother's people, making them distant cousins. 
The spirit decides. We just have to be humble enough to listen and strong enough to follow.  
Now heading into the next 50 years of ANCSA one thing is unequivocally true, we are ALL Native and there is no better time to embrace being Native than now.
This article is published in the spring edition of the Alaska Native Quarterly magazine. If you would like to order this back edition please click HERE. Writer and co-editor of the Alaska Native Quarterly Magazine, Robin Thompson, can be reached at robin.thompson@anchoragepress.com or 907.313.9327.