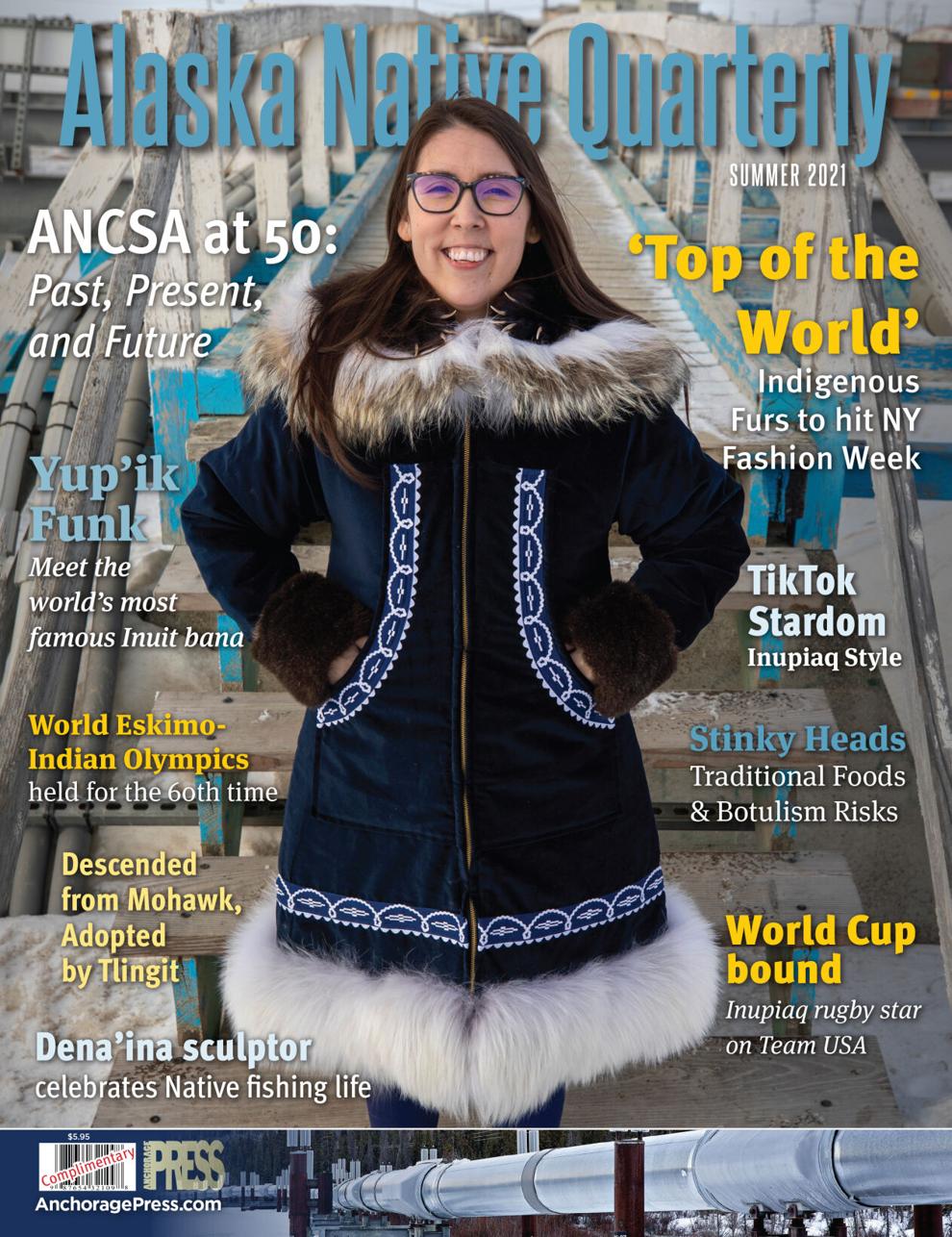 Though the high school she went to was hardly a mile from the busy rugby fields of the park strip in Downtown Anchorage, Kathryn Treder was never exposed to rugby until she went off to Stanford University.
Now, it's in every part of her life. 
"I took sports very seriously in high school and knew I wanted to continue playing sports in college," the Anchorage West High alum and standout wrestler said. "I basically spotted them out an an activities fair, went to the rugby team table, they encouraged me to join and I never looked back."
After starring on the Stanford varsity club team until she graduated with a degree in political science, Treder qualified for the 15's USA National team in November 2019. Rugby is even part of her day job as a data analyst for a sports analytics company based in San Francisco.
"In poly-sci my primary focus was on data science," Treder said. "I work with rugby leagues to give them a competitive advantage in interpreting their data… we look at trends of what sorts of events are leading to positive or negative outcomes and what sorts of tactics teams can use to be successful."
In the few months between her joining Team USA and the COVID outbreak, Treder earned two caps in matches against the Canadian National team and is resuming practice with the national squad at their training bubble in Denver in four-week intervals as they prepare for the 2022 Rugby World Cup in New Zealand next October.
"The women's team is doing pretty well; we're a top-5 team in the world and in the last World Cup they placed fourth, so I don't think a podium finish for us would be unreasonable," Treder said. "Most people do find the sport in college; that's the story for a lot of women on the national team."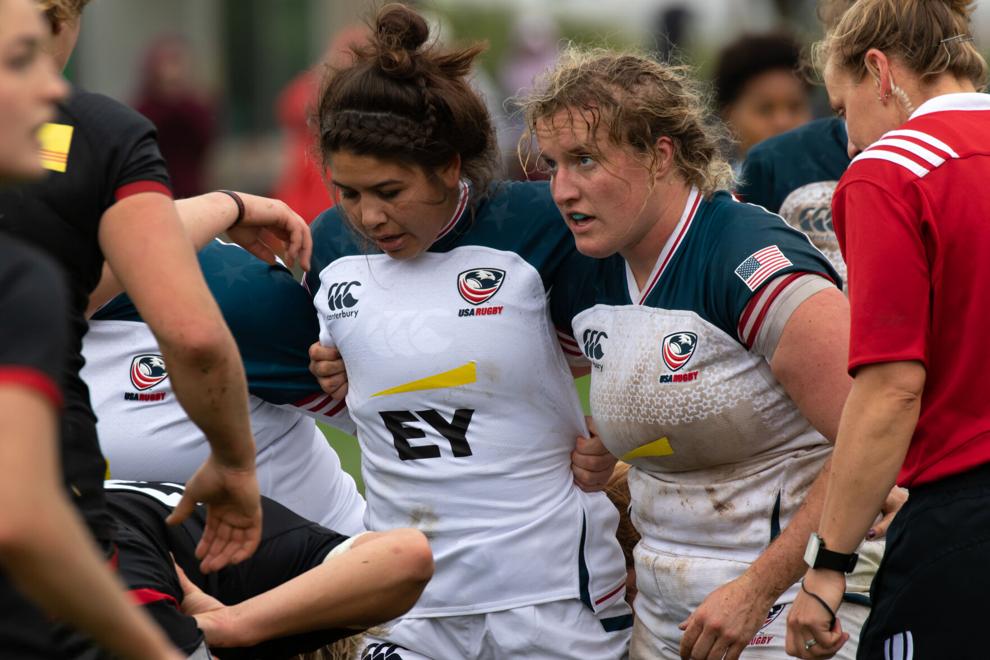 On the field, Treder plays the position of hooker. This is the player who specializes in helping a team win a scrum, or a lineout, throwing the ball with a two-hand pass while teammates break open, sometimes being hoisted into the air.
"In rugby, you can't pass the ball forward but in some instances if there's a pass that falls, there's a scrum, a collection of 8 people on each team who bind together in a big scrum and compete for possession," Treder explained. "It's called a hooker because the ball is fed in between the two opposing teams and the hooker hooks the ball back with their foot to their team's side… On the lineout, opposing teams throw people up in the air and compete for the ball in the air and the hooker's job is to throw the ball down the tunnel of people."
Treder said it's a 'very specialized' position.
"It takes a lot of practice and determination; it's not easy — there's a lot of skills required," she said. "I was helped by my coach who was a former hooker who played at a really high level. Having him as a mentor and sharing his specialized knowledge for such a technical part of the game really helped."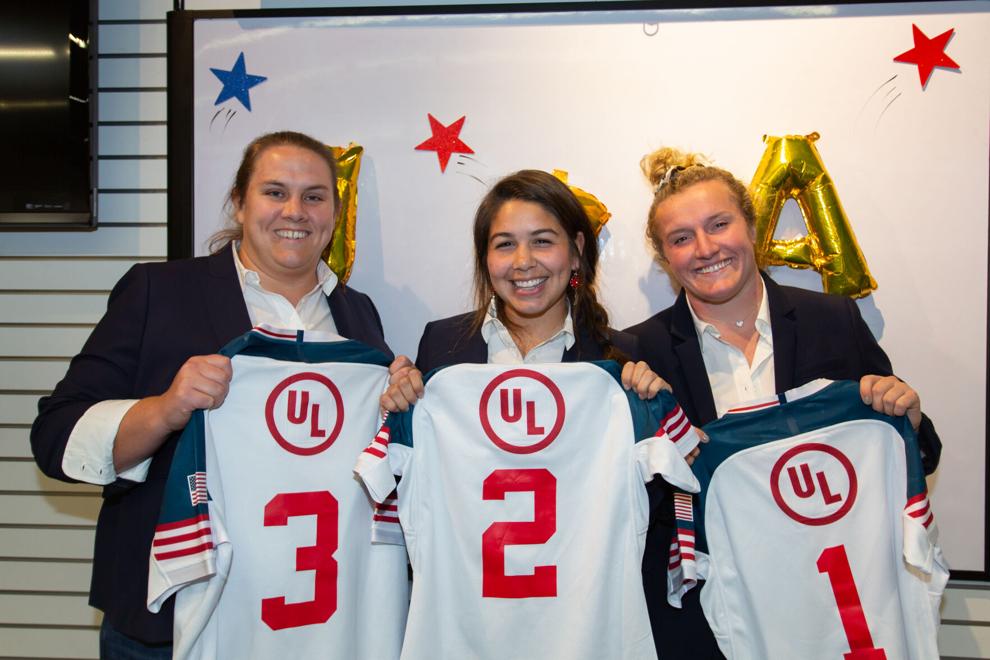 Born and raised in Anchorage, Treder traces her Inupiaq ancestry back to King Island on the Bering Island. The second-oldest in a family of 10, Treder's Alaska Native heritage was a major part of her upbringing.
"My grandma was probably the main tradition-bearer in my family," she said. "She spent a lot of time making sure we knew where we came from, knew who we were."
Treder's rugby travels have taken her as far away as Ireland and Australia. Everywhere she goes, Treder is conscious of being an ambassador for Alaska and its Native populations.
"Anywhere I go it's an especially complicated situation to represent the U.S., and as an Alaska Native person, with the history of colonization, what I really try to represent is the land and my family and where I come from. I try to bring that with me wherever I go," Treder said. "There are a lot of people who tell me I'm the first Alaska Native they've ever met."
When she's not training with the U.S. national team, Treder plays competitively with a team in Boston that plays in the highest level league available to women in the country. Treder's unique role as an ambassador has drawn the attention of a filmmaking crew that is currently making a documentary focused on her.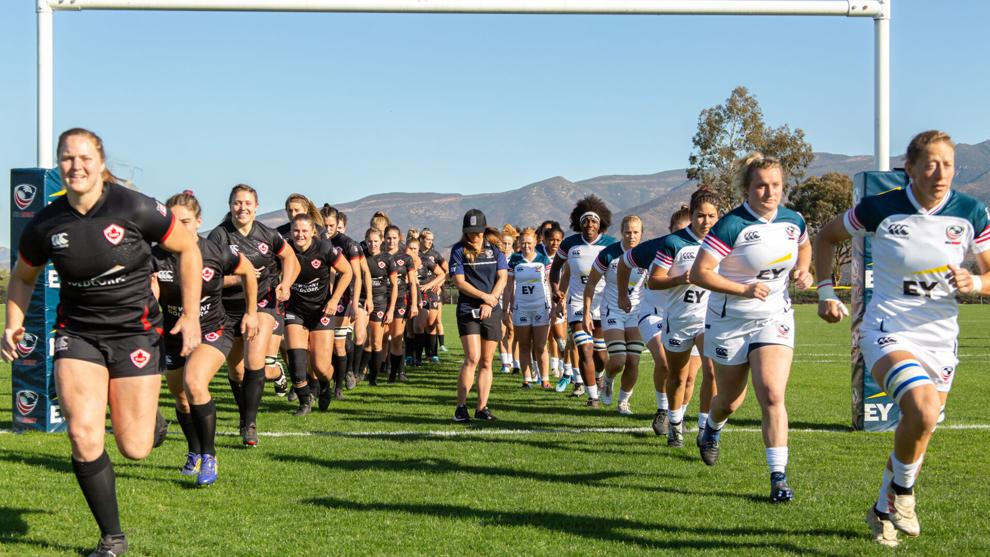 "It's stressful; I'm not really used to this sort of attention on me," she said. "It's a growth process having that camera on you and there's also a lot of pressure of being representative of my people. I don't think I necessarily have to do that; I'm only representing myself in my story, but obviously I have the opportunity to represent where I'm from, so there is the pressure to do it right. It's giving it the light that it deserves, I suppose."
Treder's academic work included comparative studies in race and ethnicity, a field she would like to make a career of someday. 
"As an Alaska Native person I've always been interested in race equity and studying systemic issues around racism and inequality," she said. "I would hope to be in a position after my rugby career is over to move back to Alaska and work on race equity and advocacy. Rugby is the only thing keeping me from moving back to Alaska."
In the meantime, there's still a lot of rugby to be played.
"I would love to play rugby as long as my body will let me, play with the national team and keep making my family proud," Treder said. "I want to set a good example and to show it's really possible to be one of 10 kids who helped raise her younger siblings. That's an incredible part of my life and, I think, part of my rugby dream."