When then-candidate Donald Trump mocked Sen. Elizabeth Warren as 'Pocahontas' for claiming Native American ancestry, the image that popped into most people's minds was that from the 1995 Disney film.
The voice and physical likeness behind that character was Irene Bedard, an Alaskan Native of Inupiat and Yupik descent and a Dimond High School graduate. 
In a 2018 interview, Bedard said she was always a social activist to some degree, but the current President's disparaging comments — and his lack of decency, in general — have galvanized her efforts in recent years.
"At a certain point you have to speak up and speak out; you can't just stand by," she said. "You have to take those moments in time, as a citizen, to stand up and say something — speak loud and speak proud."
Bedard can trace her political interests to back to the passage of the Alaska Native Claims Settlement Act. She was 4 years old when the law passed and she remembers clearly her father meeting and strategizing in her family's basement with Willie Hensley and other noted figures from the ANCSA lobbying contingent.
"Our father testified before Congress; it was something in our lives that it was important to be involved politically," Bedard said. "Our father was a Republican and he always talked about intelligent discourse: — 'If this is what you believe in, what are your reasons?' I may come off as one of those Hollywood liberal types, but I've always been more centrist… I carry around a pocket Constitution, but I say, let's look at what (Benjamin) Franklin thought and ask how much this was based on the Seneca Nation."
Sometimes that means speaking her mind at places where people came to see the cartoon Pocahontas more than the Irene behind her.
"The last couple of years I've been asked to do a few Comic-Cons, panels and things and I realized that maybe my panels are a little less Disney-like and a little more, let's-talk-about-some-things, and I'll bring up some subjects that are a little more deep or have more meaning," Bedard said. "People keep wanting to know what I think. You've got this microphone here and I realized, well, now I've been more educated, met more of the tribes, the tribal leaders, been to ceremonies and powwows… maybe I can speak because I have more knowledge behind me now."
Twenty-three years ago, Bedard, fresh off her Golden Globe-nominated role for 'Lakota Woman', wasn't nearly so confident after landing the role of a major animated film that drew objections for being historically inaccurate.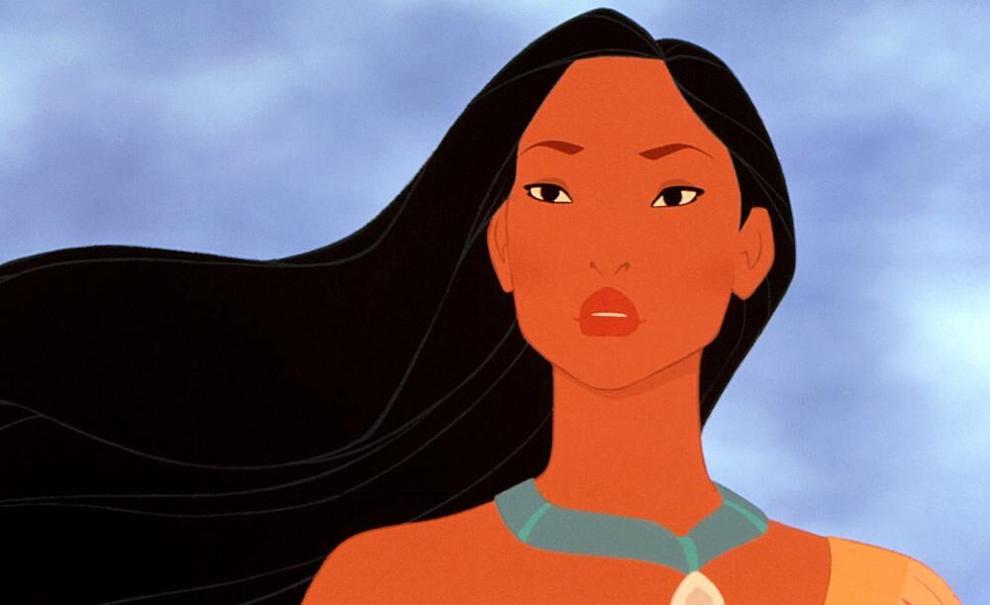 "When Pocahontas came out, there were 100,000 people in Central Park and I had to take a police motorcade. There was tent after tent of journalists from around the world and I was literally having to say, 'I can't speak for all Native people — I'm just a girl from Alaska," Bedard said of the role, which, it could be argued, was a springboard for the increase in female and ethnic roles in animated films. "I was proud and honored to be part of a kind of resurgence where indigenous people play indigenous people… but little did I know I'd have to be kind of an ambassador my whole life; I couldn't just be an actor."
To this day, Bedard isn't wholly convinced of the value, or lack thereof, of the Disney version. Mentors at the time advised her to pick and choose her battles when it came to the script. One battle she lost was to portray Pocahontas, who was 11 or 12 at the time of her encounter with 30-year-old John Smith, with a child-like voice. Producers thought highlighting that age discrepancy might kill the romance.
"I knew this was going to be a legacy for me so I had to think about it," Bedard said. "If you look at John Smith's memoirs, he seemed to have, everywhere he went, been saved by some beautiful young thing. I guess he needed that — a lot."
Opinions varied about the film in the Native community at the time.
"I'm sure Disney was afraid of what I would have to say about it. Russell Means did say it was the best film ever made about Native Americans. That would not have come out of my mouth, but at the same time it was a first — it was a positive portrayal in so many ways for younger people," Bedard said. "But there were protests about the way she looked and all the historical inaccuracies, but answer to that was, 'well, out of this you got a whole generation of teachers who said this was historically inaccurate and then taught the accurate history to their children."
Bedard balances the historical inaccuracies in Pocahontas with the film's overall message, which went somewhat against the Disney film blueprint at the time.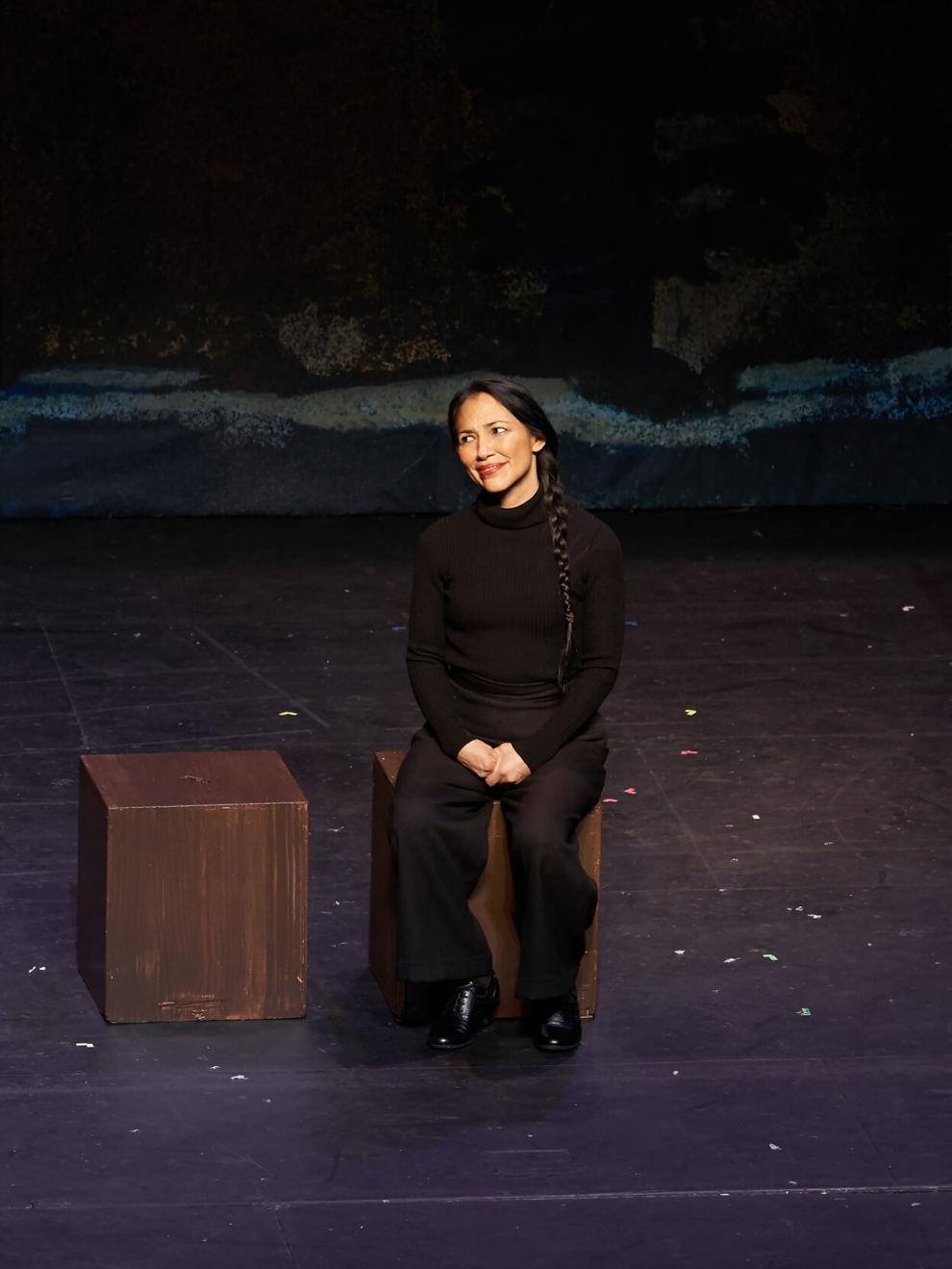 "To just look at the spirit of it, this young girl stopped a war from happening by reaching out, building bridges and learning about the other — that's the heart of the story," Bedard said. "Ultimately, it wasn't, 'someday my prince will come.' She saves the man, and she has a relationship to the elders and she has a relationship to the coming generations."
Bedard continued the role in 'Pocahontas II: Journey to the New World' and in Terence Malik's 2005 film 'The New World', she played Pocahontas' mother, in the flesh, and reprised the role in the 2018 animated film 'Ralph Wrecks the Internet'.
In between, she's enjoyed a wildly successful career in TV and movies, including a supporting role in the 1998 film 'Smoke Signals', adapted from a Sherman Alexie short story, that she says highlights well the message she tries to relay when asked about being an 'indigenous actor.'
"It starts out with a microcosm of the Coeur d'Alene Indian tribe. Then they get their passports out into the world, but ultimately it's about fathers and sons and forgiving our parents' mistakes and it becomes a universal story — it's now a cult classic," she said. "So I think it's important to have more of those worldviews from an indigenous point of view. I hope to remind us all that we're all indigenous."
Coming up through the Anchorage arts community, Bedard had performed with Anchorage Civic Opera and Anchorage Community Theater, as well as drama and swing choir at Dimond High, and made her first appearance with Perseverance Theatre in its 2018 production of 'Our Town'.
"I was really shy — I still am shy, but like painfully shy growing up. Going to Dimond High there were few Alaska Natives, but I was also the oldest child and oldest grandchild. Corralling those siblings and cousins I started writing plays so I knew where exactly everybody was," Bedard said. "I also liked doing it because I got to be someone else. I liked the storytelling aspect of it, too."
Each season, Perseverance Theater dedicates one show to a story told by, for and about Alaska Natives, and in 2019, Bedard starred in 'Whale Song' where she played an Inupiak whale priestess. It was the first time she had portrayed a member of her own tribe.
"It's beautiful; it's poetic," Bedard said. "It's something that is spiritual; it speaks to our relationship to that. Without subsistence hunting, fishing, whaling — if that weren't part of our lives anymore, I think that would be the extinction of our tribes and villages."