Heather Conn is navigating her second year as principal of Rae C. Stedman Elementary School in Petersburg with the quiet intensity she brings to every project. As educators and administrators statewide seem to be racing against an ever-broadening scope of pandemic learning, Conn remains steady at the wheel in familiar waters. A lifelong resident whose grandparents pioneered the hardworking island a hundred years ago, she strives to first meet the individual needs of families, many of whom she's known for multiple generations.
Awareness of her heritage (Aleut, Russian and Norwegian) is unspoken and harmonious, compared to the more fractious eras from which she descends. Conn recalls her own mother's vivid descriptions of being shunned as a playmate, along with her four siblings. 
Younger cousin Mika Hasbrouck describes Conn as a "finisher," with examples of their contrasting styles synchronizing to complete personal projects and local political endeavors. 
"I like to be there for the creative spark, but Heather will see it through to resolution, without broadcasting her progress," Conn said. 
Conn attributes her determination to 30 years of commercial fishing, spent in the Inside Passage under the tutelage of her father, a rugged, towering blonde and former Navy SEAL whose organization and precision were legendary among his fellow fishermen.
Her mother, Teresa, is the ever-present heartbeat of their family, from building businesses to homes over the years, to shuttling teams of kids and hosting endless parties, a different spin on perseverance came. Raised with only a passing awareness of the hardship her mother had witnessed, Conn now recognizes the outpouring of tenacity and humility her mother dug deep to find during times of fear. One such hardship was physically searching for her mother, who was suffering on the streets of Anchorage. As a child, Heather knew only that her maternal grandmother was brought home from Anchorage. She now knows more specifically that her mother and Uncle Ted traveled to search for her, ultimately finding her on Third Avenue. 
Born of 14 children in Coffee Creek, near Naknek, and receiving only a third-grade education, much of Conn's early life was spent toiling for necessities. Subsistence lifestyle didn't translate to the city, particularly through the Wild West boom and bust years of the 1980s. Petersburg was truly home for the Hasbrouck kids and their parents.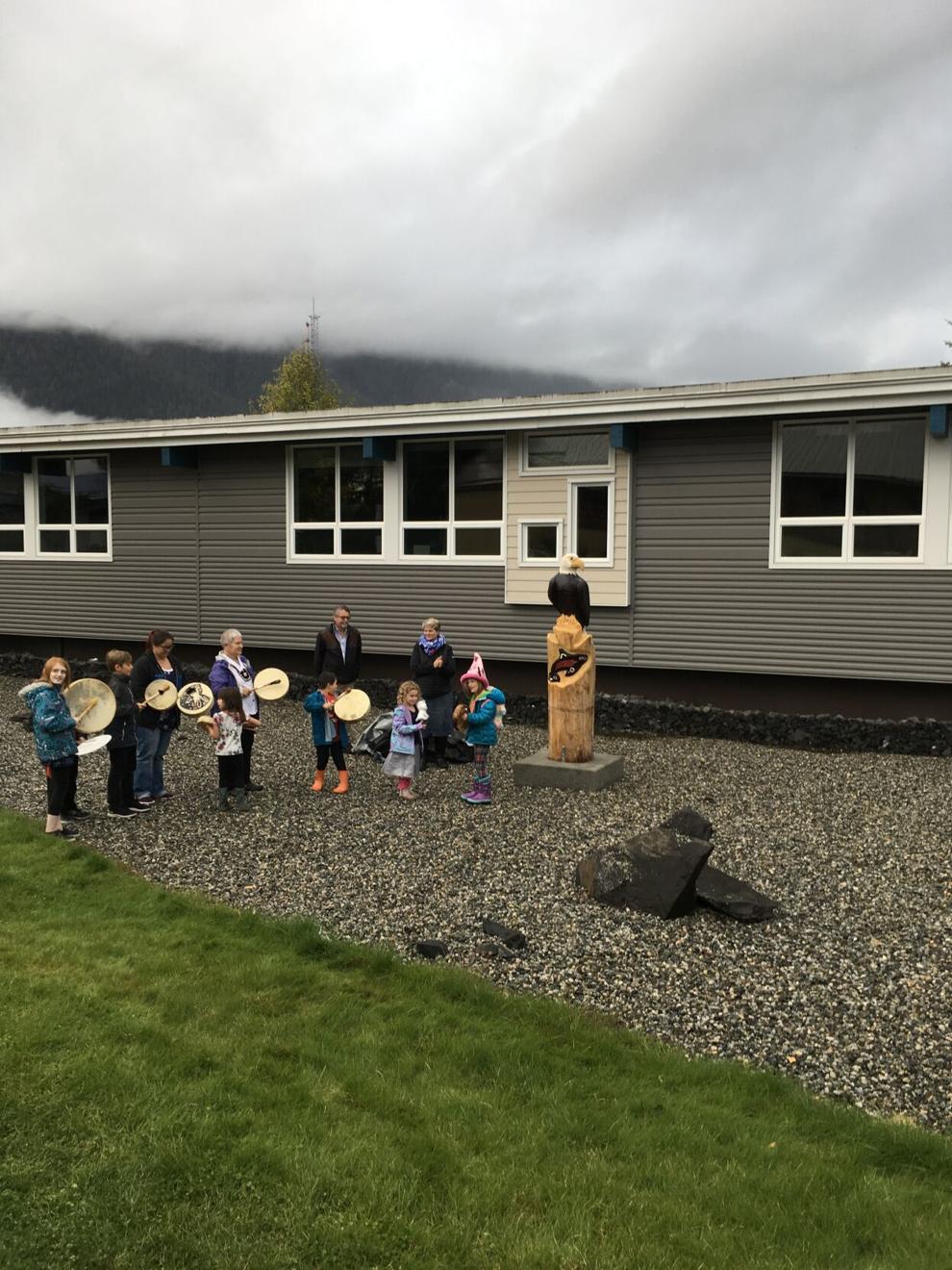 According to Karin McCullough, who arrived in neighboring Kupreanof in the 1970s and later hired Conn as a HeadStart teacher in the mid-1990s, the dynamic fiber which runs through all three cultures can serve as a geographical tether. 
"These are all strong cultures, working cultures," McCullough said. 
McCullough's observations are offered with the same patience and presence she's given so freely as a mentor to Conn and others over nearly 50 years in Petersburg. McCullough's petite frame and unpretentious affect is disarming, even as she recalls being an outsider to the locale, which is now home to three generations of her own family. 
Reached via phone, she spoke of anthropological and historical tapestries while tending to toddlers having their lunch. Arriving to Southeast Alaska from college on the East Coast and a globally cosmopolitan childhood, McCullough's natural ease with ethnic diversity made her well-suited to bring formal early childhood education to Petersburg. Initially, she was unaware that a Native, Filipino or Japanese population existed in the predominantly Norwegian town. 
In a tight-knit community, one ethnic tie might supersede another -- but more typically, people are often dismissed as not entirely belonging to one culture, and therefore risk feeling adrift. McCullough cites Conn's thoughtfully named "culture of place" as buoying those who may not find personal ties as resilient or welcoming as the land itself. One gathers from, is healed by, fed by, the very land that has sustained their ancestors — meaning they belong, independent of shifting social winds. The depth of these anchors are immovable and point to a stoicism shared across Aleut, Russian and Nordic bloodlines. McCullough describes Conn as having an innate moral compass and willingness to ask questions, matched by a sincerely listening ear. Both women are adopted into local Tlingit families, a unique honor which is bestowed privately and rarely.
As for her professional development, Conn mentions her maternal aunt as first illuminating the idea of working in education. Living in Juneau and traveling to rural schools, her aunt brought into focus certain indigenious traditions through the mid 1980s, which were pivotal in encouraging her. Familial love aside, cousin Mika is less charmed by the memory. She vivisects the efficiency models employed by the federal government (assigning territories of the USA to churches), the ensuing parceling of regions, and the idealization of Native lifestyles at the expense of their individual human dignity. Rather than being embittered, however, Hasbrouck is energized by her generation's willingness to have real conversations. Naming the traumas and disposing entirely of the power of silence is chief among her priorities.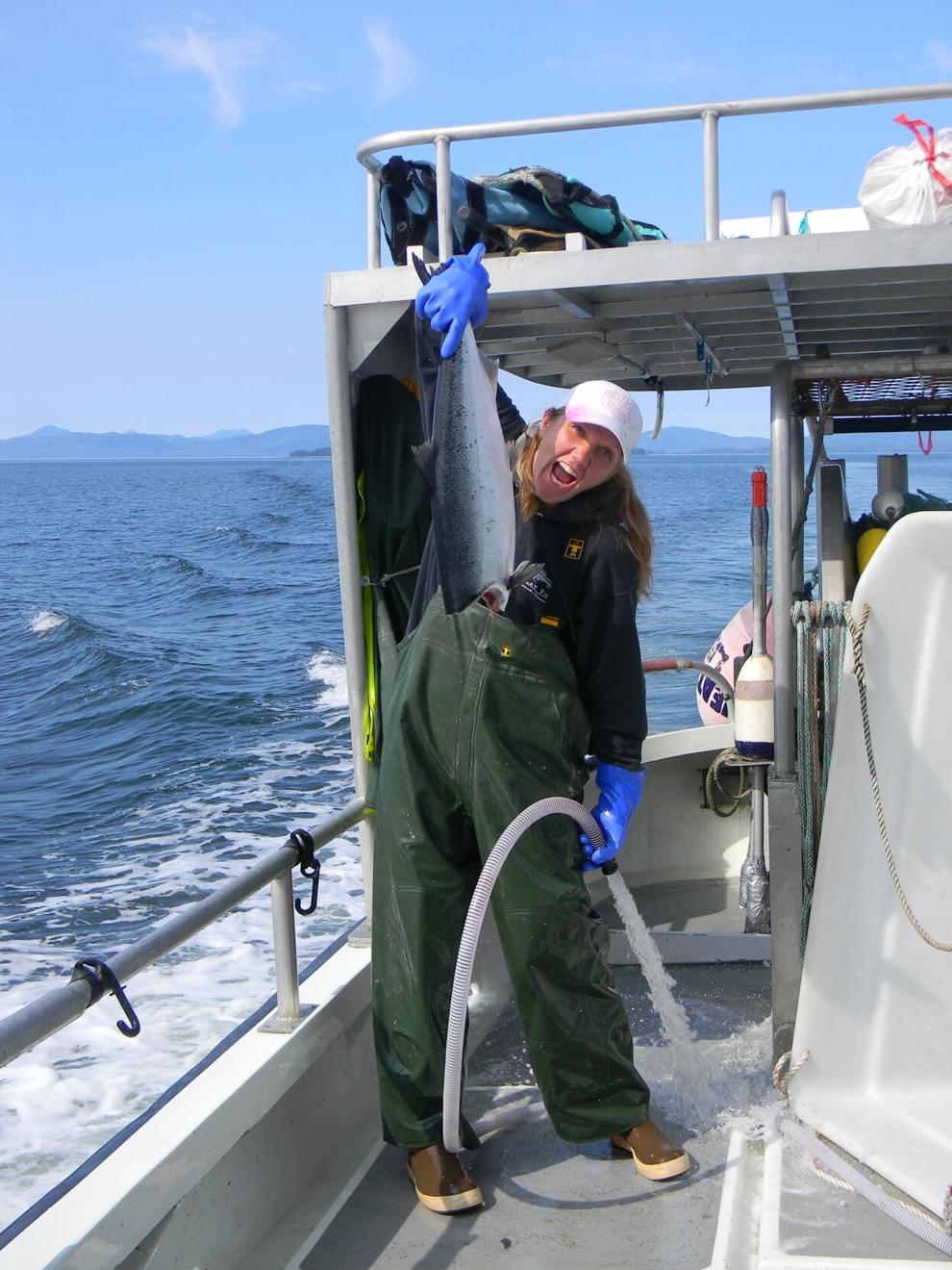 "I've been hissed at -- because of my Aleut lineage; hissed at for not being Tlingit, during a ceremony I was invited to participate in," Hasbrouck said. "For these women of a certain generation, it's understandable, but I'm not about to perpetuate it." 
Hasbrouck's clarity cuts both ways: she will name the lecherous great uncles with whom no one wanted to stay overnight, and she insists on giving credit to her local Indian Association for paving the way on inclusive services for elders and townspeople of any ethnicity. She's committed to equity in legislation on federal and local levels. When pursuing the support of assembly members in Petersburg, she has appreciated her cousin Heather's more diminutive approach to networking.
A distance-ed student since before it was trendy, Conn knows the ropes of rural PNW learning. Although her graduate degrees have been earned through University of Alaska Southeast, Conn cites her initial love of higher education as beginning at Northwest Indian College in Washington State. It was also there she was first influenced by Reservation violence with the unexpected death of a popular professor, and her school scrambling to make sense of the loss, psychologically, for its students. She remembers a wistful email and generous grading as the abrupt end to a semester which had begun so vigorously. 
A full immersion tour of grief came just two years later in the form of a two-week mission trip to Wales, Alaska. Heavily burdened by suicide loss and chronic addiction, the remote village of just sixty people teetered logisitically and spiritually. Conn was part of a Lutheran outreach, offering Vacation Bible School and upgrading their water system. Her reflections now strike a progressive tone: "Who were we? Three white women — and I am perceived as white in that setting, even though I'm Native?" Conn asks. "To present the so-called solutions, to people who might have just as much to offer us?"
Conn's present office is two blocks downhill from the tidy Petersburg Lutheran Church, in which she was baptized, confirmed and married. Situated across the marshy muskeg is Lighthouse Assembly, where she now attends. It's pastored by the grandson of the only Native teacher any of us can recall from our childhood. His wife shares in his ministry and Conn treasures coaching basketball alongside her. 
With Coronavirus restrictions and the implosion of municipal sports, there are still youth eager to play and learn. Athletic pursuits have animated Conn's motherhood for two decades, as have her entrepreneurship and the fishing seasons she thrives on dreading. 
"I gotta go out again this summer!" she exclaims.
Conn and her husband recently stepped away from a downtown food cart they operated for nearly eight years, selling the business to a local woman.
For a woman who grew up with a totem pole in her living room and Swedish pancakes at the breakfast bar, she has remained constant in continuing the traditions of her parents and grandparents: coaching, fishing and feeding. Her doctoral studies are on hold as she re-assesses the ingredients of the good life. Conn's family was sent reeling by her father's illness and death in April 2019.  Eldest son Stewart has returned to Southeast Alaska to fish, younger son Hunter has begun high school. To a dedicated, lifelong student like Heather, nothing sounds better than plotting college tours with seventeen-year-old daughter Kennedy.
Conn describes her maternal grandmother's abbreviated childhood with all the circumspection of 2021: What if that's what it's all about? 
Setting aside diplomas and credentials, the verve and technical skills to harvest, nurture and produce from nature's raw bounty alongside those she loves are perhaps the traits which prevail after all.