Created by a unanimous vote at the Alaska Federation of Natives Convention in 1987, The Alaska Native Heritage Center, a 501(c)(3) non-profit organization, is a long-standing educational and cultural institution. Located just beyond the gates of Joint Base Elmendorf-Richardson, the Heritage Center serves Alaskans and tourists alike by sharing permanent Native collections and offering year-round programs.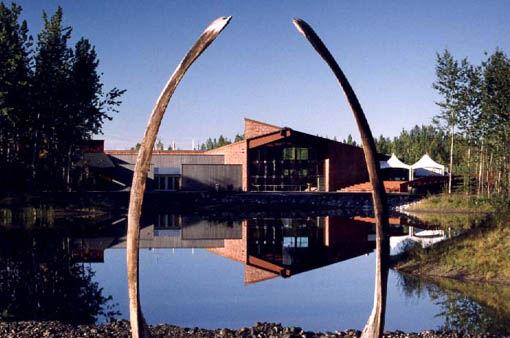 "We would not have made it through this last year if it weren't for the support of our Native Corporations. I am incredibly proud of what they've done these last 50 years and I know if there's one thing to be known about the Native community is that we are resilient; we're stronger together," said ANHC President and CEO Emily Edenshaw. "Looking ahead there's so much opportunity; there's a lot of history that needs to be written and a huge untapped opportunity for cultural tourism."
Since opening its doors to the public, ANHC has worked with more than one million people, including Alaska Natives of all ages as well as visitors who wish to learn about and connect to Alaska Native cultures, heritages, and traditions. ANHC also serves as a gathering and healing place for the Alaska Native community.
Like all tourism-related activities in Alaska, ANHC has suffered multi-million dollar losses due to Covid-19, but has been able to remain in operation in large part due to grants and community partnerships.  
"You can't tell our history without telling about the partnership, involvement and close relationships with our Native corporations," said Edenshaw. "One of the things that I've constantly been in awe of is that they have a social responsibility to our community. If you go to non-Native entities or corporations you are not going to see burial services, funding for cultural tourism, internship programs that are really grounded in providing economic job opportunities, or grounded in culture and ways of life."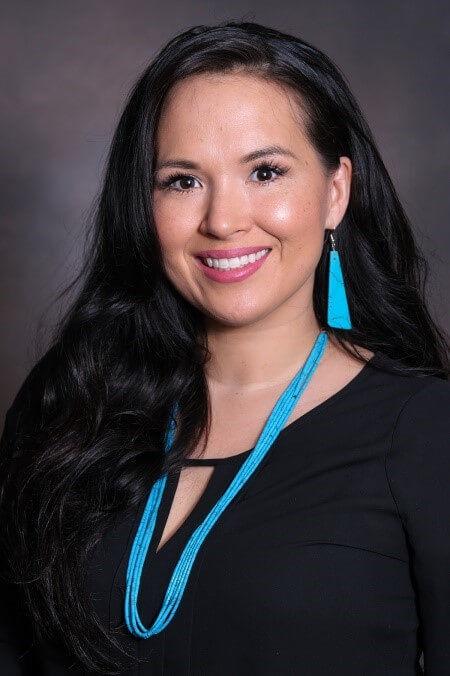 The pandemic has also allowed ANHC the opportunity to reimagine how the organization delivers programming to the public, including pivoting to online and virtual classes and creating cultural boxes sent out to K-12 students across the country.  
"These boxes are really grounded in the mission and vision to connect our community to who they are as Indigenous peoples," said Edenshaw. "Pre-Covid, the only way to experience the Heritage Center was to come here.I'm very, very thankful that we were able to react immediately where we're just not in this constant state of crisis and really start planning."
Edenshaw had planned to disperse 250 cultural boxes as part of the program, but within days received more than 2,000 online requests from all over the country. Since then, ANHC has partnered with Native corporations and other entities such as Bristol Bay Native Corporation, Cook Inlet Housing Authority, Cook Inlet Regional Inc. and the Calista Region to deliver cultural education within the urban, out to the rural communities and into the hands of students.
"We're building partnerships all across the state and we're working in ways that we've never done before," said Edenshaw. "It's really allowed us an opportunity to bring the Heritage Center to our community versus our community having to come to the Heritage Center."
Among the most recent grants (and most prestigious) awarded this year was from a national initiative from the Ford Foundation, that provided grants to support BIPOC (Black, Indigenous, and People of Color) arts and cultural organizations severely impacted by the COVID-19 pandemic.
The collaboration brings together 16 major donors and foundations awarding grants to 20 different organizations across the country. The designation of grant recipients as "America's Cultural Treasures'', recognizes ANHC's unique and vital work, despite historically limited resources and funding streams.
"Not only did it come with funding support, it also came with the opportunity to work in this incredible BIPOC cohort organization," Edenshaw said. "We get to be in a community where we get to learn from them. For me, that is really inspiring."
A grant of this size and type to be awarded in Alaska is unprecedented and will allow for a historic investment to be made to the Alaska Native community and visitors to ANHC. Over the next four years, ANHC will receive $3 million in general operating support to enhance and support its healing, cultural, and educational programming work. 
"We as Indigenous people know certain truths to be true," Edenshaw said. "We know our ancestors have been through a lot worse and the truth is we would not have gotten through this pandemic if it wasn't for our partners."