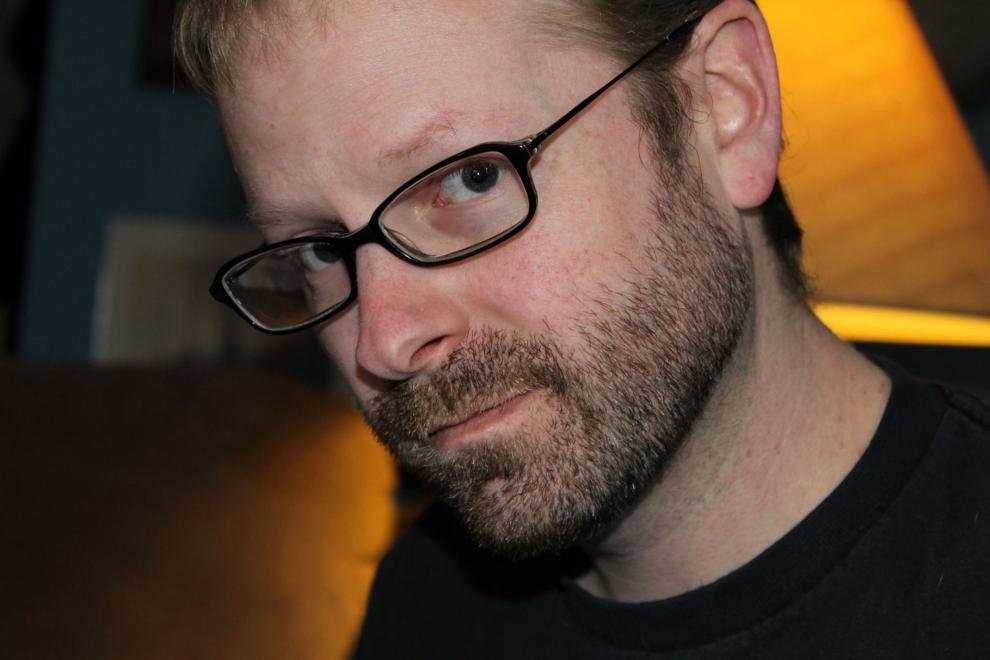 Another gubernatorial nomination is under fire after online comments surfaced during a public hearing this week.
Michael Tavoliero is a recent pick by Gov. Michael J. Dunleavy to serve on the Alaska Real Estate Commission; one of several names bundled together in a late January announcement. The innocuous board, housed in the Department of Commerce, has a stated mission of protecting "the public interest by licensing practitioners and enforcing the established standards, to promote professional excellence in the real estate industry, and to support and encourage licenses."
The seven-member board does not carry with it a high profile. Thus, there was not any measurable degree of anticipation for Tavoliero's Monday afternoon hearing by the House Labor and Commerce Committee.
Tavoliero's résumé elicited a goal in line with the commission's mission statement, stating that he sought to "become a meaningful and productive member of the Alaska real estate community. With a politically and culturally sensitive approach, as well as experience in working closely with governmental agencies, I am able to open doors and establish alliances that will benefit our community and our state."
The hearing got off to a rocky start when Rep. Zack Fields (D-Anchorage) broached an email Tavoliero sent to all legislators, dated March 14, with the subject header, "Re: PFD." The email featured a Facebook screenshot of a post made by Alaskan Republican Party District 9 Chair, Caron Carman, opposing the legislature's use last year of a percent of market value (POMV) draw from the Permanent Fund. Tavoliero similarly serves as the party chair for District 13, representing Eagle River.
"DO NOT let legislators talk you into their POMV foolishness," Carman wrote, in part. "They devise ways to take our money instead of doing their job."
"There lies the frailty of opaque state government in the dark wet recesses of a cave called Juneau," Tavoliero added in the email.
"Were you communicating in your role as a gubernatorial appointee to the real estate commission when you wrote [that]?" Fields asked.
"I guess my question is, how would that impact my ability to serve on the real estate commission?" Tavoliero responded. After Fields pressed, he added, "We need government to be more transparent."
Fields went on to ask about a response to the email sent by Sen. Jesse Kiehl (D-Juneau), in which Kiehl was quoted as saying that decisions are made by representatives and senators who Alaskans elect and send to the state capitol. "And you wrote back, 'LOL says the hound as he runs with the fox,'" Fields read. "Can you explain what that means?"
Tavoliero replied that it was a quote from Sen. Sam Ervin (D-North Carolina), who in 1973-1974 served on the Senate Select Committee to Investigate Campaign Practices to investigate Watergate.
"To whom are you comparing Senator Kiehl?" Fields asked.
"It was a comment, not a comparison," Tavoliero replied.
"A cursory reading of this would suggest that you're comparing Sen. Kiehl to a hound, I guess," Fields tried again. "What were you trying to say with this statement?"
"It was just a comment on our need for transparency."
This went on for a couple minutes before Committee Chair Gabrielle LeDoux (R-Anchorage) intervened. "You mentioned that this is an old Sam Ervin statement, but I don't know what it means. Rep. Fields doesn't know what it means. I don't know if anyone in the audience knows what it means.... What does that statement mean?"
"I meant very simply that we need to be transparent."
"Are you suggesting that state government, such as it exists right now, is comparable to Washington D.C. under the Nixon administration, and that level of criminality?" Fields tried a final time.
"It was just a statement."
Tavoliero's ambiguity in the name of transparency closely resembled his approach to his résumé, much to the chagrin of the committee charged with vetting him. His listed education background consisted of two stints at San Francisco State University; first between 1972 and 1976 for a bachelors degree in English and second, between 1976 and 1978, for certification as a paralegal. In his work experience, Tavoliero offered only: "2008 – Present: Real Estate Licensee and Associate Broker."
Rep. Sara Hannan (D-Juneau) asked about the 30-year gap. He said only that he was a small business owner. After another lengthy back and forth, he clarified that he had owned and operated two transmission repair shops in Anchorage until around 2006 when he went on disability. LeDoux asked if he had ever filed for bankruptcy during that time, to which he asked, "How does that impact my ability to serve the real estate community?"
LeDoux reminded him that she was asking the questions. He answered that there were no bankruptcies.
Fields asked Tavoliero about his online presence. In 2017, Tavoliero had retweeted British alt-right conspiracy theorist Paul Joseph Watson. Watson is best known for his appearances on Alex Jones's Infowars website, which has been suspended by Facebook, Youtube, and other social media platforms for hate speech. Watson helped Jones promote far-right conspiracy theories like Pizzagate, Birtherism, and the 9/11 Truth Movement. He also promulgates the fiction that mass shootings, including the Virginia Tech and Sandy Hook school shootings, are inside jobs orchestrated by the U.S. Government.
Watson is also vehemently anti-Islam, alleging that the religion promotes mass rape and the destruction of Western democracy. Apparently Tavoliero agrees.
"On June 4th, 2017, you retweeted a tweet by [Watson]," Fields said. That tweet read, "Theresa May says terror ideology is 'a perversion of Islam.' She obviously hasn't read the Q'uran."
"In retweeting that, were you trying to say that terrorist ideology actually is a part of Islamic teachings?" Fields asked.
"You know, I don't really understand the Twitter," Tavoliero offered.
Fields read another retweet, which came in response to (and on the same day as) the Islamic State-inspired 2017 terrorist attack in London. It read: "Make no mistake, these medieval butchers won't stop. Islam is not compatible with western civilization." A month earlier, Tavoliero tweeted: "You can't be polite or tolerable of those who blindly and deftly want to kill you. Our only option is to destroy them."
"Is it your position that violence against Muslims is acceptable?" Field asked.
"No, it's not," Tavoliero countered.
"Then, why would you write such a thing?"
"I have – had – a virtual assistant who set up my accounts," Tavoliero responded. "And my thinking is, that might have been part of the conversation that he had using my account. I don't remember the tweets."
He said he briefly had enlisted the help of a social media manager to set up social media counts and his personal website. He was unable to remember his name.
"Did this person write tweets on your behalf?" Fields asked.
"I'm really confused, because I thought, a couple seconds ago, you blamed this person for tweeting on your behalf things that you don't agree with and now you're saying you don't know anything about that," Ledoux offered. "So, that's just sort of confusing."
"It's confusing to me because I just don't remember that," Tavoliero answered.
"These tweets seem to come from the same Michael Tavoliero with whom we're speaking and they're in the public realm," Fields concluded. "So, I guess I'm left confused about whether he thinks exterminating mass numbers of people of a particular religion is appropriate, which frankly is kind of disturbing."
"How dare you say that?" Tavoliero interjected. "That is not appropriate."
Tavoliero claims that his "virtual assistant" only worked for him briefly, but his social media pages have remained active, posting similar sentiment. On March 9, he responded to the U.S. House of Representatives' response to comments made by Rep. Ilhan Omar (D-Minnesota), which were viewed by many as anti-Semitic. Congress passed a resolution condemning hate and intolerance, including anti-Semitic and anti-Muslim discrimination, in response.
"What we just witnessed the Democratic Party do in the House is the acceptance of 'jihad'. This jihad is called 'Hijra,'" Tavoliero posted online. "Hijra" is a term given to eunuchs, intersex individuals, and the transgender community in the Indian subcontinent of the same name. His reference to the term is unclear – though he has posted transphobic content in the past.
He continued, "With this acceptance by the Democratic Party, we have now witnessed them expose their three top priorities, 1) Infanticide. 2) Antisemitism (really it's racism). 3) Socialism. This is the party who wants to control the US Government, our economy and have the power over us in everything we do."
Committee members bounced between looks of confusion and nervous laughter. Reiterating to Tavoliero the stated purpose of the Real Estate Commission, Fields told his colleagues, "I'm much more disturbed by a record of espousing a violent ideology. I don't think that's appropriate for people in a public position."
Again, Tavoliero's résumé included his intentions of bringing to the commission "a politically and culturally sensitive approach."
"This conversation today started about transparency," Rep. Adam Wool (D-Fairbanks) lamented, visibly frustrated over a question and answer session akin to a tooth extraction. "And it seems like, every turn we take, there's less of it. So, I'm left here knowing less than when we started, I suppose."

Tavoliero's name was moved on and will eventually be heard by a joint session of the House and Senate. So, that should be fun.