It is with heavy, broken hearts that the Alaska Zoo team announces the death of Lyutyik. Affectionately known as "Lyu" or "Louie," the 19-year-old polar bear had been a beloved member of the zoo family and a favorite among visitors since 2006.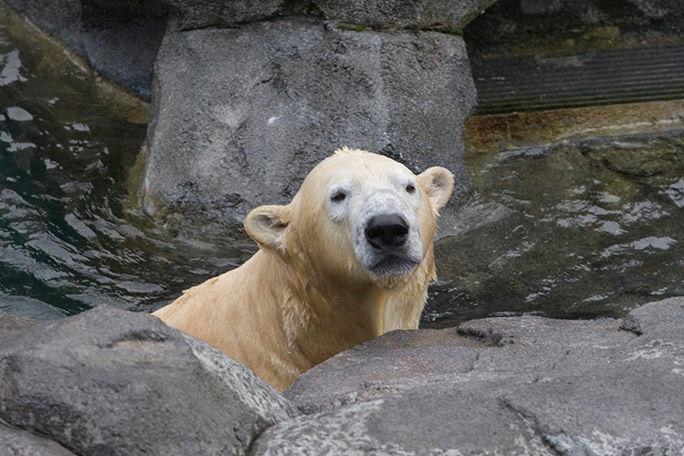 When Lyu began to show signs of illness, the veterinary team performed blood tests, which indicated possible infection and mild changes in liver function. A course of antibiotics was given. Heart and abdominal ultrasounds were normal. However, due to Lyu's size, it was not possible to evaluate the entire abdomen. An evaluation following his death revealed a mass around and in one of his kidneys. A more comprehensive pathology review is in progress.
In addition to Lyu being a friend to keepers and visitors, we will forever be in his gratitude for what he did to spread awareness and share important information about his species through the Alaska Zoo's education department. 
The Alaska Zoo offers its sincerest thanks to all of Lyu's caretakers over the last 13 years, the friends an