Sunday night, the penultimate day before Emergency Order 16 brings a modified Hunker Down into effect across Anchorage, Chief Medical Officer Dr. Anne Zink reflected on the environment in Alaska hospitals and reiterated a plea to Alaskans to work together to minimize the spread of the disease that is on the brink of overloading our healthcare infrastructure. 120 Alaskans have died this year of COVID-19, in addition to one non-resident in Alaska. 147 are hospitalized as of Sunday night, with 628 new cases reported Saturday.
Every time I walk into my shift, I can see into the ICU. I love standing outside and glimpsing the beauty of this profession before I walk in to the middle of it. These days, it's darker outside, the lights are on all the time and there is often frenetic movement.
I see teams in full PPE huddling to discuss a case, a silhouette of a nurse making adjustments at someone's bedside or someone "term cleaning" a room after a COVID patient has left, either from being discharged or from passing away.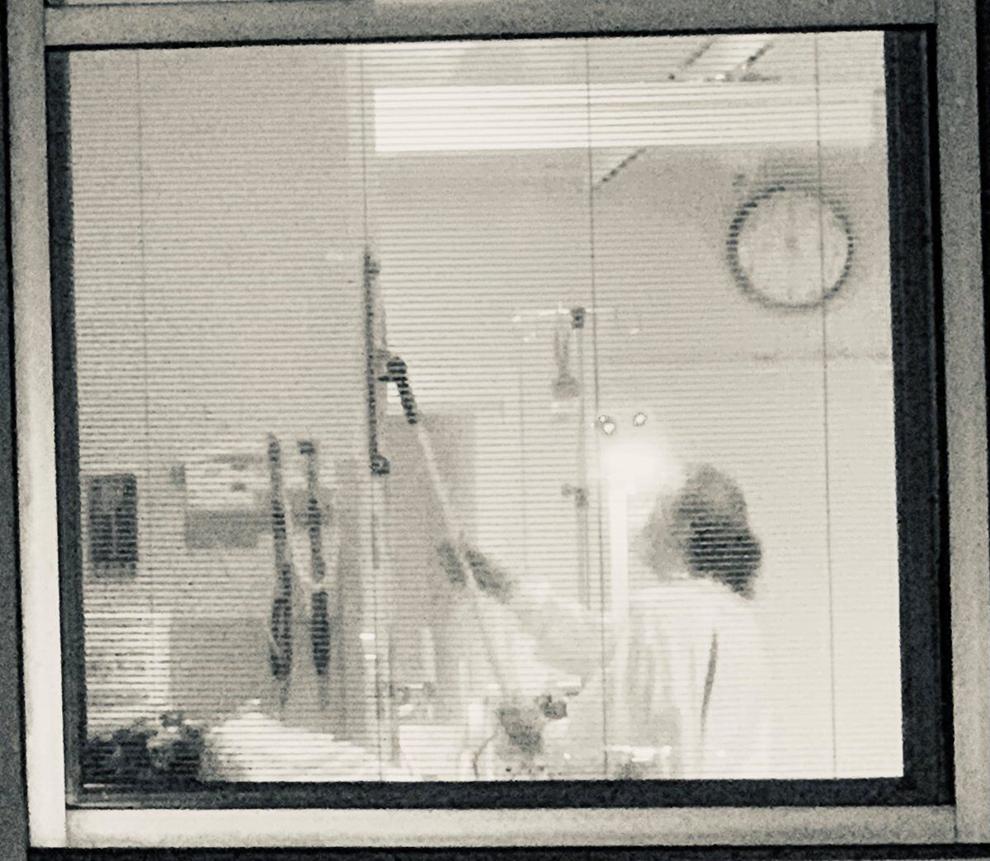 Each hospital room has always felt like a book to me, holding short stories of the patients and providers who inhabit these rooms, sometimes for minutes, sometimes for months.
These days, the stories are sadder than usual. They are full of "I thought I would be fine" or "I can't breathe" or "I didn't think it would be this bad" mixed with the occasional " I didn't want to come in" or "I waited as long as I could because I know how busy you all are."
The heroes of these stories are many: The nurses who look at me in near desperation and say, "I don't know what else to do," but then find a way. The house cleaners who work in silent teams, exhausted but moving as fast as they can to clean and open another room.
The unit secretary who calls multiple hospitals to see if anyone has space to take a patient our hospital cannot accommodate. The respiratory therapist who who figures out the details of a new machine because we have run out of all the other regular machines.
The pharmacist who stays late to help walk a nurse through a new treatment option. The house supervisor figuring out how to launder more gowns as we are going through them faster and faster every day.
The doctor, who after calling a family to let them know their loved one may not survive , says to her colleagues, "This is awful, I grew up with that family and he is younger than me" but has no time to pause or grieve, because she has more patients waiting for her.
At the center of every story is a patient with their own history. The father who thought he would quickly clear COVID like his family but who now can't breathe and is now being admitted to the ICU.
The healthy individual who cleared COVID but then comes back with chest pain from a heart attack likely caused by the disease. The little girl crying because she has a high fever from COVID and her belly hurts.
And then there is the dog bite, the stroke, the car accident, the cancer patient who all have to wait longer as we try to find a staffed bed, a nurse, another resource in an already taxed system.
Those who help write these stories are each of you. When you choose to stay home, rearrange your business, your life, and your family as best as you can, you are choosing to protect your community, your family and each other, and you are changing these narratives.
By keeping your distance, wearing a mask, washing your hands, increasing indoor ventilation and keeping your social circles small, you are helping decide how these stories will unfold. You are choosing to not let this virus determine our collective fate.
We want to there for you and yours when need us, but it is getting hard and we need your help. Together, we chose how this story ends, so thank you for doing what you can - it matters.